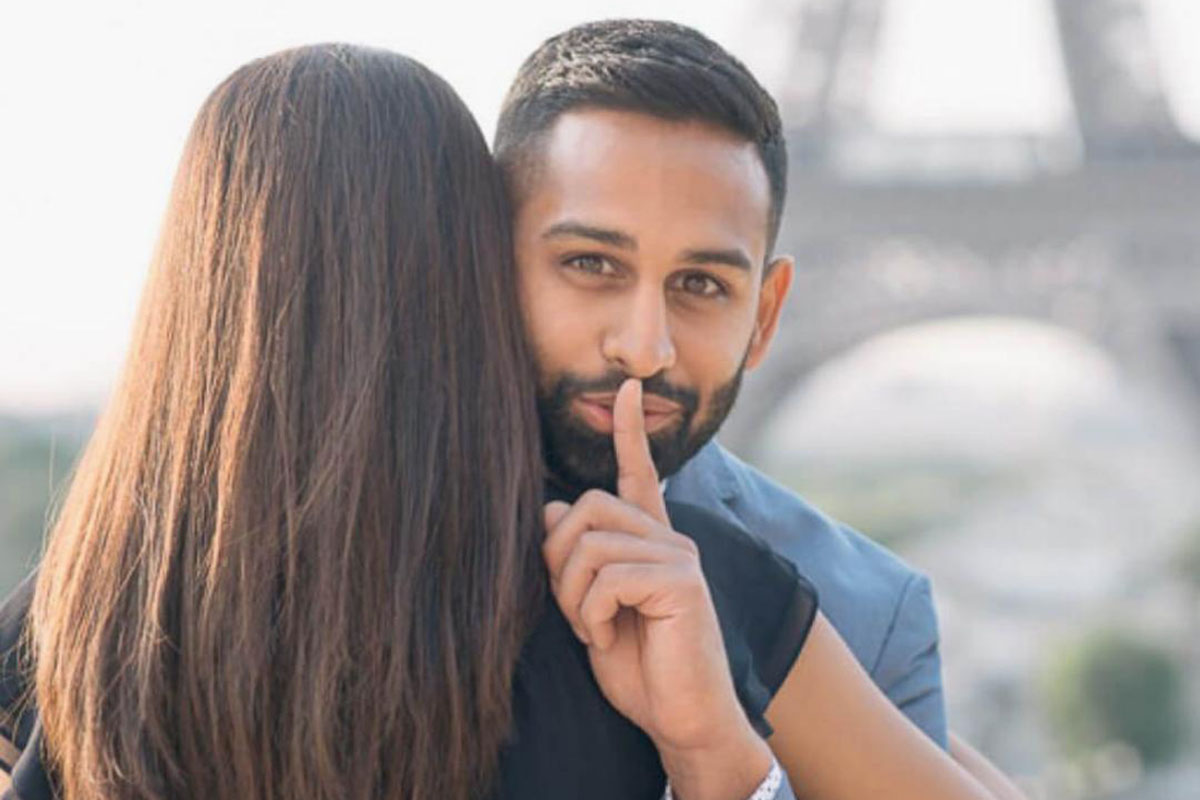 The Bollywood Way: 14 Unique Proposal Ideas
Stumped on how to pop the question? Put your own spin on one of these cute and creative Bollywood-inspired marriage proposals!
Desi romance is something else entirely. We're taking a page out of Bollywood's glamorised 'Ishq, love and Mohabbat to bring you the perfect (non-cheesy) proposal ideas! Everyone is different, so we've included various suggestions, from gorgeous stylish venues to charming at-home proposal ideas!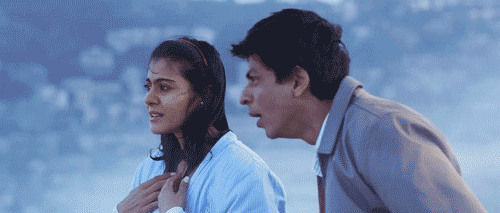 'Senti wala' proposal ideas
1. Sentimental Spots.
Using "your" spot is a beautiful way to make another memory close to your heart and begin a new life with your partner. Whether your spot is a first date location or an isolated place only the two of you know about, you can always dress it up with your favourite romantic Bollywood music and some flowers!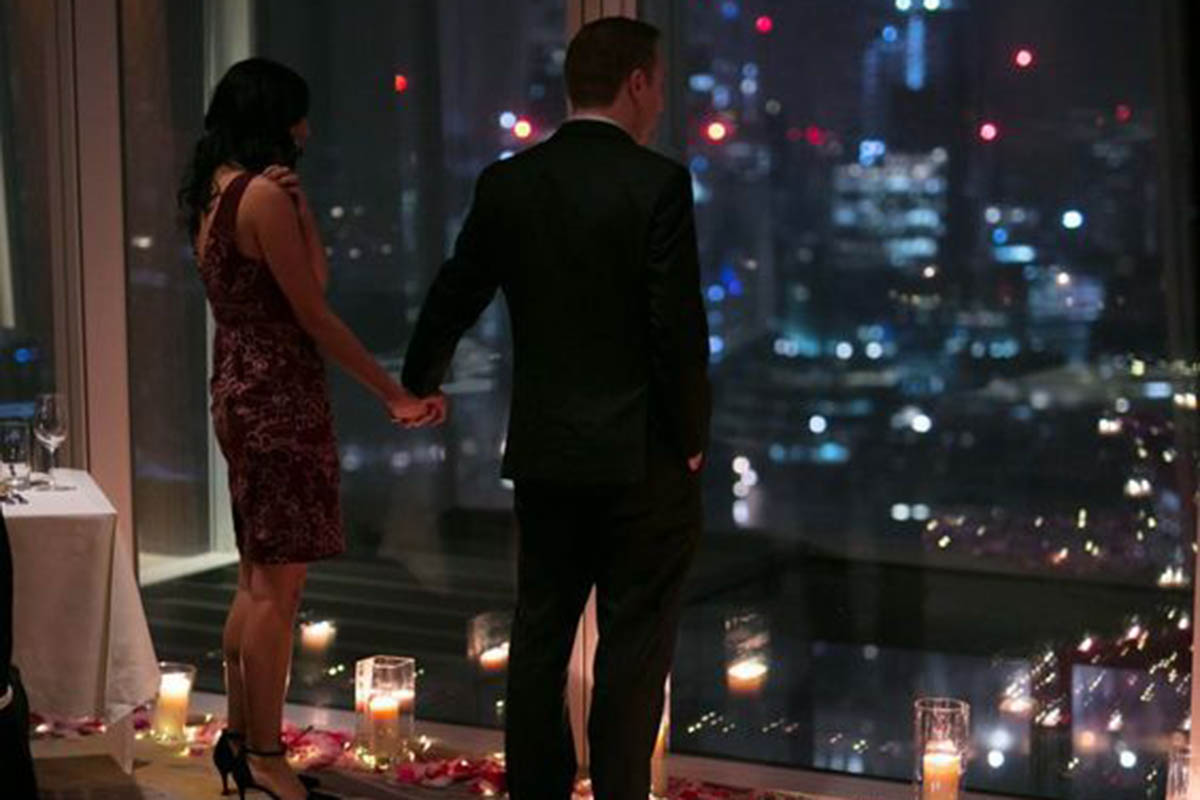 2. Pictures Are Worth a Thousand Words.
What else says 'hopeless romantic' more than decorating a room with tons of photos of the two of you over the years. The memory will be sentimental and another moment worth capturing.
3. Surrounded by Family and Friends.
Turn a casual family gathering into a moment to remember and an impromptu engagement party: we're thinking 'Kal Ho Na Ho' family celebration vibes.
4. Make a Montage.
Like the montage in 'Khabi Kushi Khabi Gham' always leaving us in tears, create something similar by asking your friends and family to make a video of why they love you two together. They could even add childhood pictures and funny moments. Play the video and let your partner soak up all the love before asking the ultimate question.
5. The ultimate filmy proposal.
Yes, we had to bring up the iconic scene in 'Dostana' where John Abraham plays Priyanka's favourite movie and then slow dances to it. The idea is perfect for the ultimate Bollywood movie buff, and they'll never see it coming!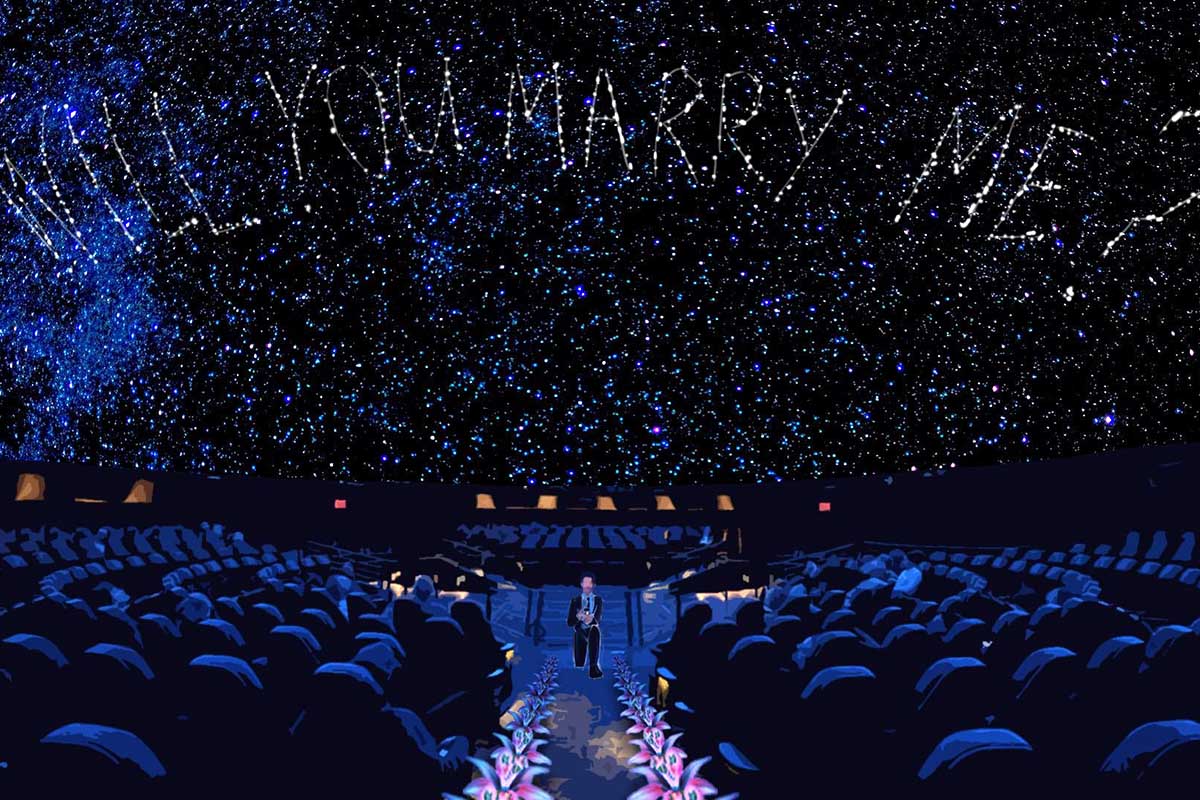 Go big and Bollywood
1. Starry-night proposal.
Go all out by writing your love in the stars at the Peter Harrison Planetarium in Greenwich. The Planetarium proposal team ensures everything runs smoothly, from providing fake e-tickets to maintain the surprise to give exclusive access to the venue with an astronomer on hand.
2. Underwater proposal.
Ask the divers at an aquarium to put on a proposal show inside their biggest fish tank. Give them a (waterproof) sign that says, "Will you marry me?" to hold up against the glass and then position yourselves for what will, at first, seem like feeding time.
3. Skywriting: Is there anything more over the top?
Plan a proposal which will leave the whole world (or at least most of London) watching. Write your love in the clouds and pop the question!
4. Take your love to incredible heights and propose in a hot air balloon.
An iconic and age-old proposal idea, add some of your favourite music, and you're good to go!
5. Let Sparks Fly.
A 'Malang' love: attend a summer fireworks display. Propose under the canopy of lights or with a simple handle-held sparkler!
Places in London – we've got your top proposal locations covered!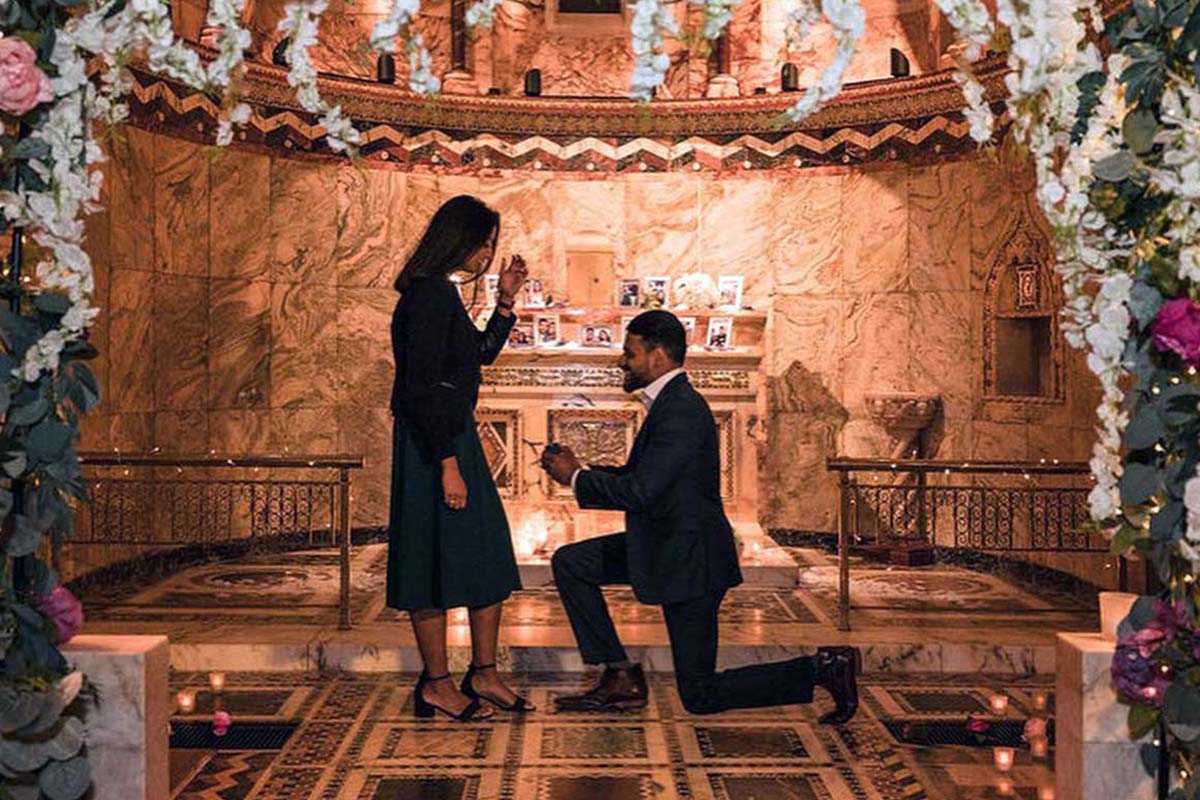 1. The Fitzrovia Chapel
Complete with gorgeous mosaics and a vaulted ceiling with a gold leaf finish, The Fitzrovia Chapel is a magnificent location to get down on one knee! Add some extra romantic Bollywood touches with musicians, flowers, and candles!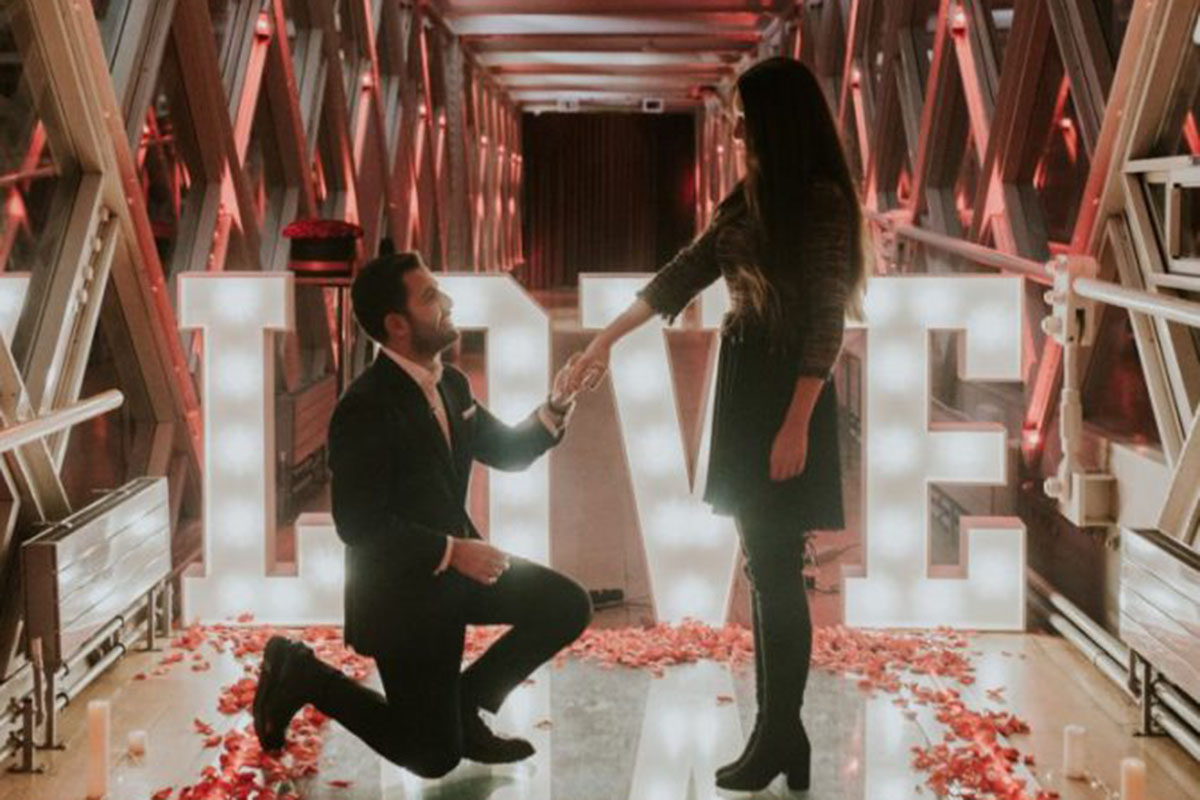 2. Tower Bridge
You can privately hire the walkway at the top of the bridge exclusively and fill it with thousands of petals, candles, lanterns, and fairy lights while you pop the question over-looking London!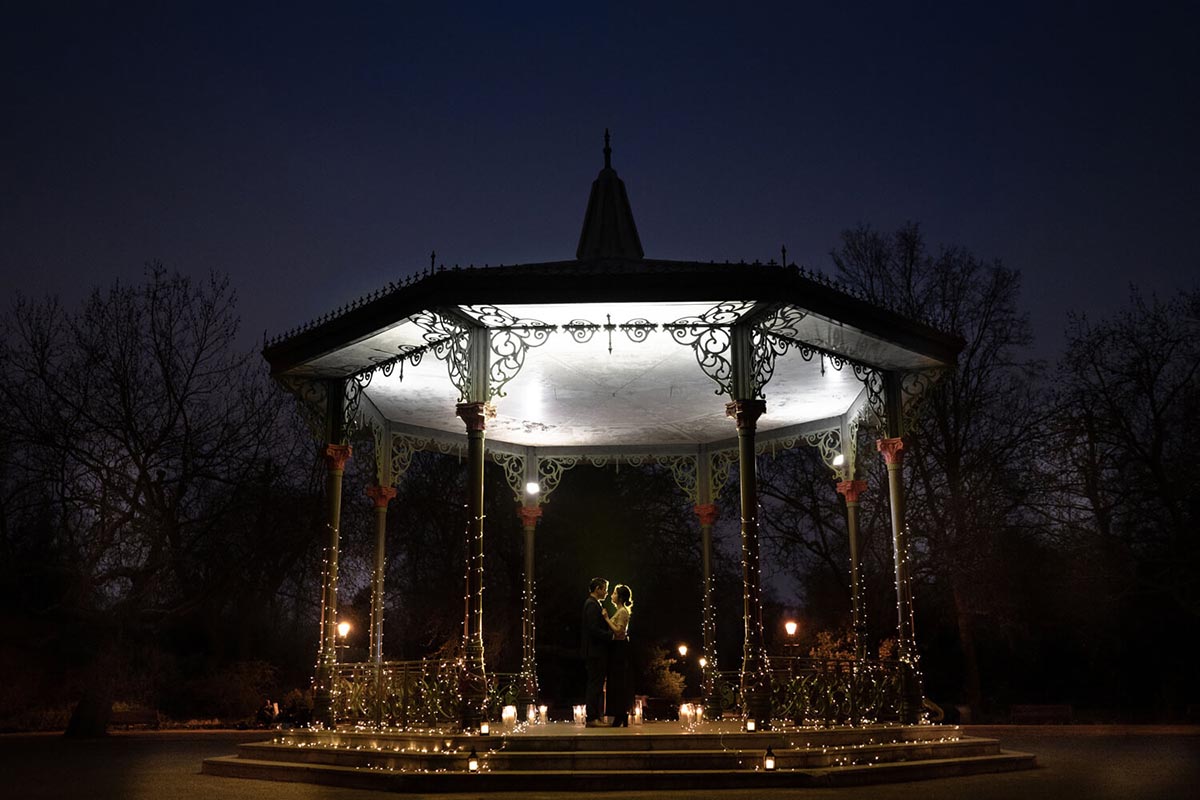 3. Battersea Bandstand
Take an evening stroll through Battersea Park and stumble across a magical bandstand covered in twinkly fairy lights. Take your partner by the hand and propose on one knee in the middle for the ultimate proposal photo!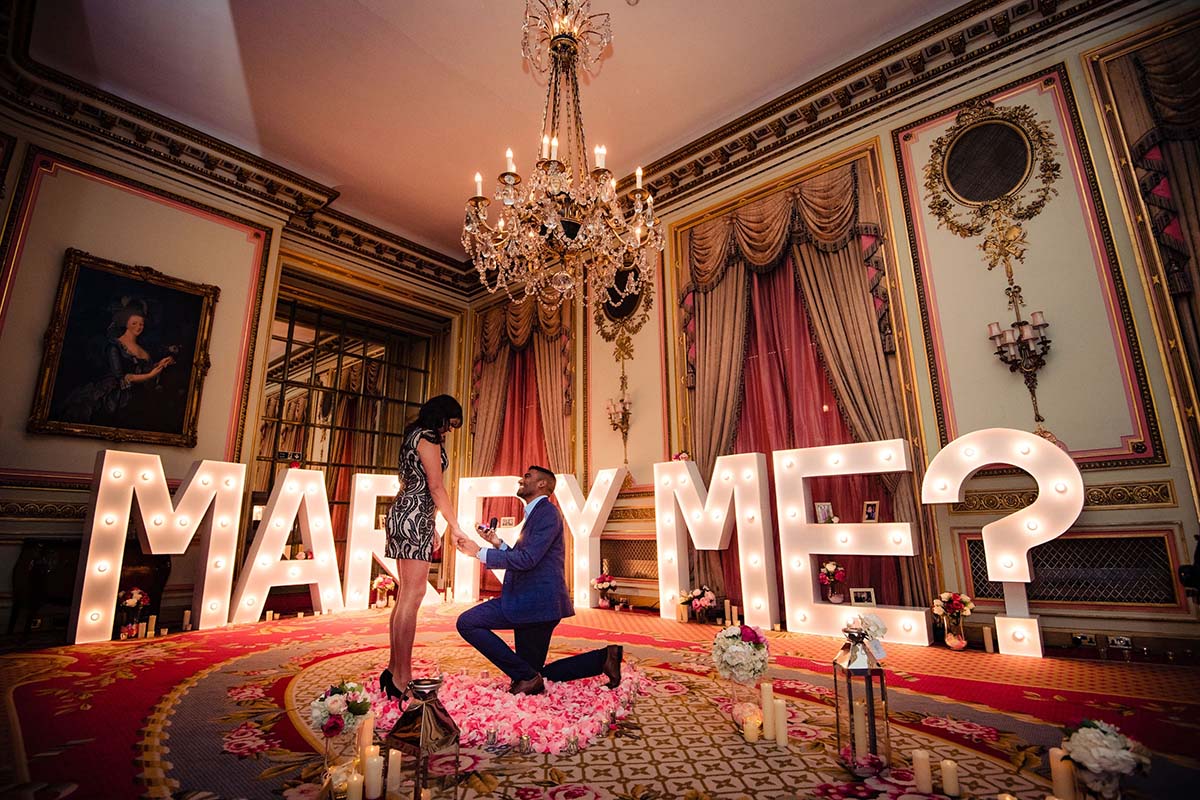 4. The Ritz
Fancy proposing at one of the most prestigious hotels in the world? The grandeur of The Ritz is the perfect venue to host your fairy-tale proposal. If you're lucky enough, you may even see the Queen, who regularly has lunch there
Putting on a desi twist building up to the exciting moment will make it more memorable and unique! For more wedding and proposal ideas, visit www.asiana.tv