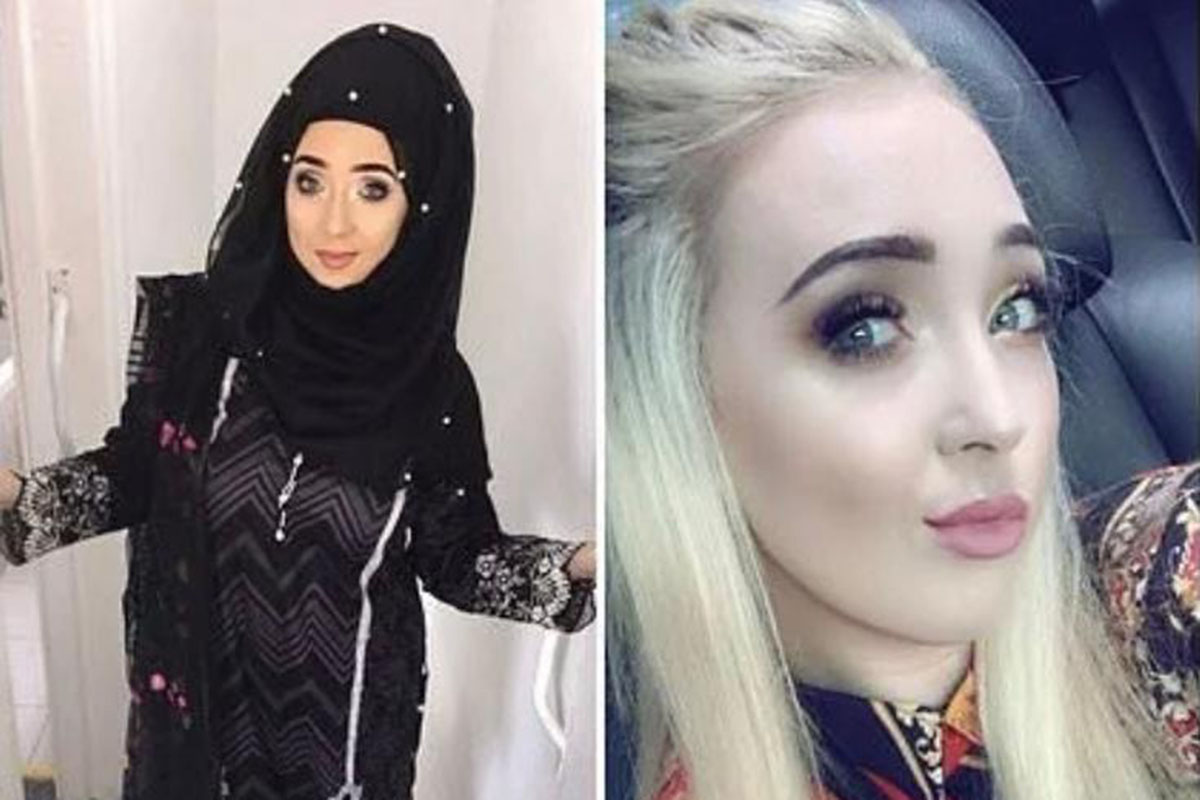 White TikTok Star Trolled For Wearing Shalwar Kameez
Amber Bains hits back at her critics with viral video that's had 1million views
A white mum who faced years of abuse for embracing Asian culture has hit back at her critics by posting a TikTok video that has racked up over 1million views.
Amber Bains, 24, from Nelson, Lancashire, is married to a British Pakistani and says that her video is a response to white people that have objected to her converting to Islam and accuse her of 'cultural appropriation.
The viral clip shows Amber walking down the stairs wearing a hoodie and leggings that suddenly transform into a traditional shalwar kameez. The video features a sarcastic caption aimed at her haters: 'stop repping a culture that's not yours'.
The mum-of-three said: 'I don't know why people have felt the need to be so negative. Maybe they're just uneducated. My community is really open and multicultural. Everybody embraces each other and we all come together. We're so open – people will knock on your door with food and welcome you into their homes for celebrations.'
Amber revealed that she was often stopped on the street by white people, asking her why she was disgracing her British roots by embracing Pakistani culture.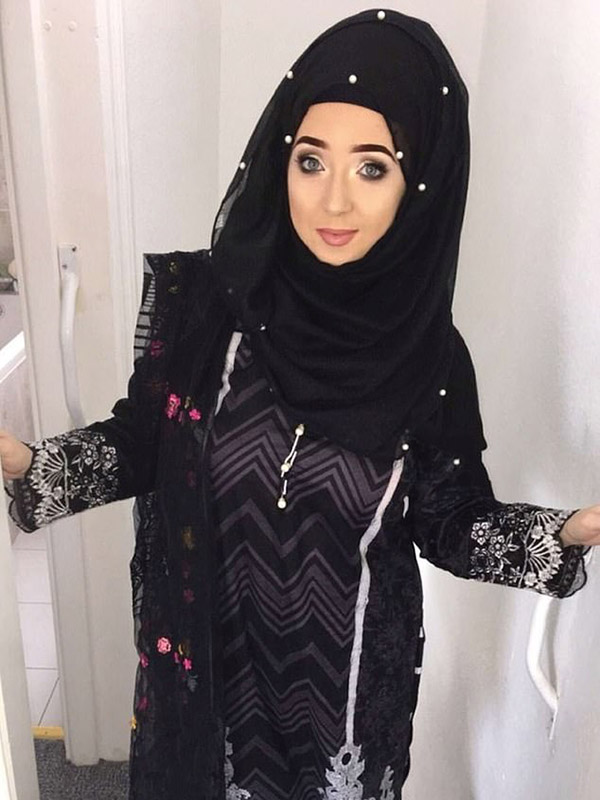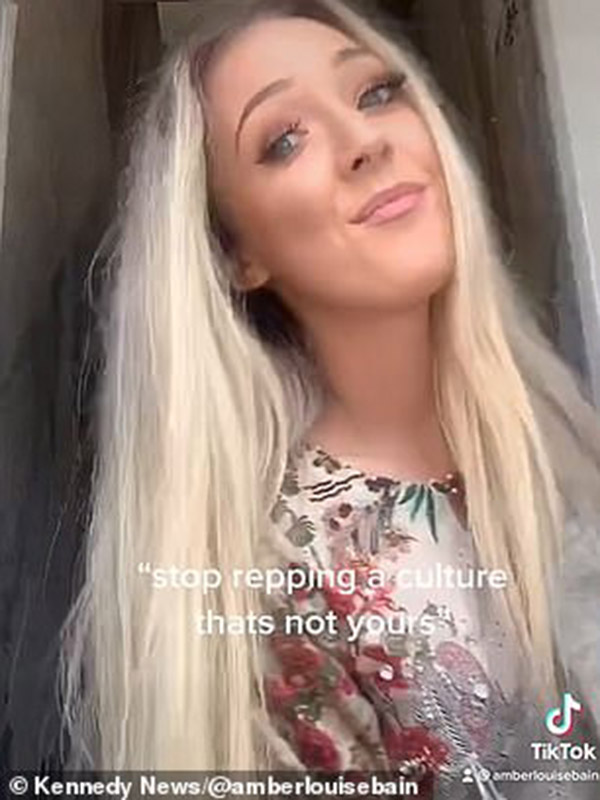 After posting her video, which had over 85,000 reactions, Amber received thousands of positive comments from Asian supporters.
Not surprisingly, she also faced abuse from online trolls: Most of the negative comments online have been from white people. They were writing silly comments to me like 'why have you converted to that religion'.
She added: 'I've had to delete quite a few comments, as some people have just been using the video as an excuse to have arguments.'
What is cultural appropriation?
'Cultural appropriation' refers to using aspects of another ethnicity or culture, without any regards to the significance of the practice. A modern example would be using culture trends to post on social media to rack up likes. In essence, appropriation is recognised as taking culture or practices from others and then putting oneself in a position of authority, recognised as a 'culture vulture.'
Popular examples are commonly seen within pop culture, fashion and sports as well as social media platforms used to identify and call out the practice. It wasn't until 2017, the term was officially added to the Oxford English Dictionary, which defined it as:
"The unacknowledged or inappropriate adoption of the practices, customs, or aesthetics of one social or ethnic group by members of another (typically dominant) community or society."
Even mundane activities, like Halloween costumes and sport mascots are examples of appropriation, which can perpetuate harmful stereotypes and divide communities.
Being mindful of culture is a massive step towards bringing communities together and recognising when your culture is being appropriated vs appreciated. As Asians, we can seek to understand more about our roots and help others learn about them as well.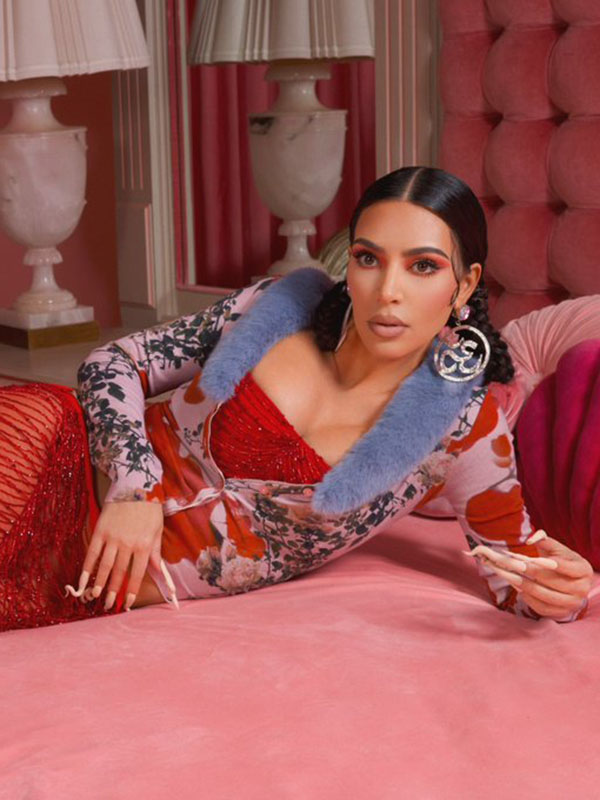 Kim Kardashian is probably the most famous celebrity to be accused of cultural appropriation. On one occasion, she posed for photos wearing a diamond-encrusted earring featuring the Om symbol – which critics claimed disrespected Indian cultural and the religious symbol.