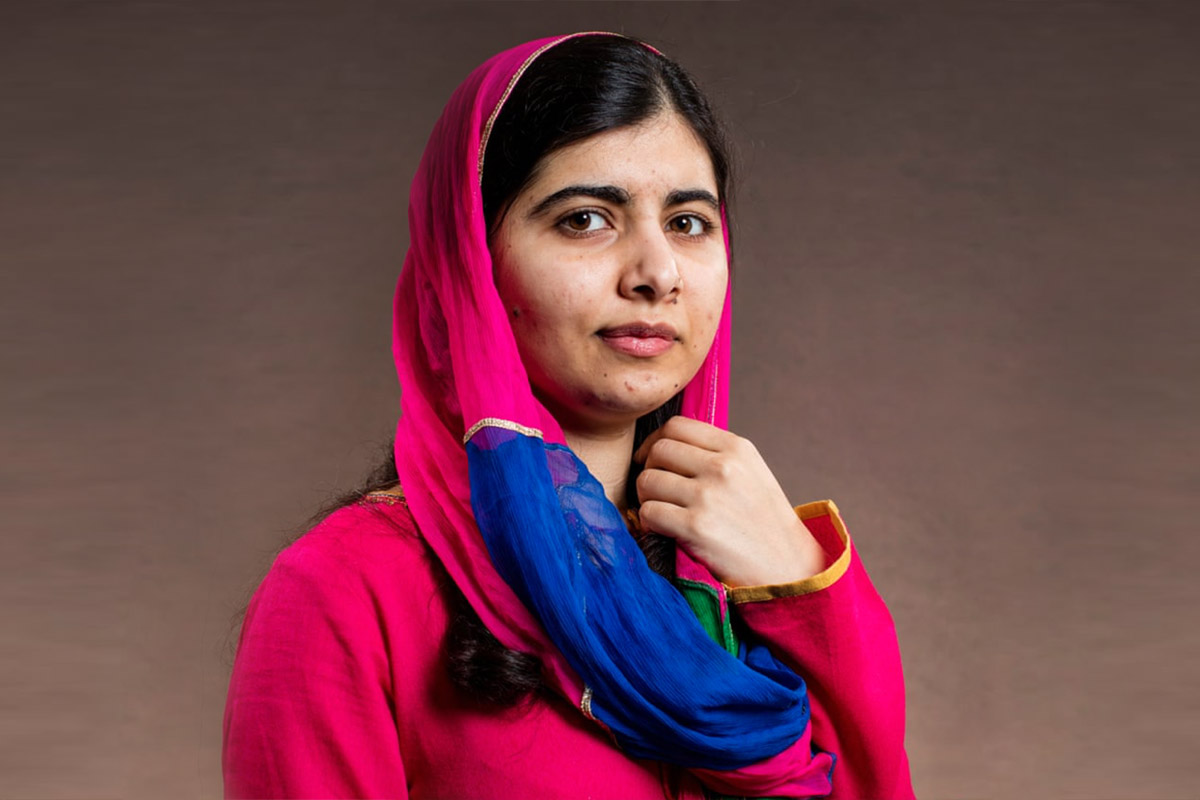 Malala Yousafzai
Which British Asian icons should be in your wallet?
UK currency set to feature its first non-white faces
Why do certain faces appear on our money? Whether it's coins or bank notes sure, we'd expect to see her majesty The Queen, but who are the other people that have made it onto our currency?
To date it's only white British people that have been represented. Author Jane Austen who wrote the classic novel Pride and Prejudice and Prime Minister Winston Churchill who led Britain through World War II have featured on our notes, while Peter Rabbit Author Beatrix Potter and nurse Edith Cavell who played a crucial role in World War I have been on our coins. But now, the Royal Mint who make our money have put forward plans for new faces to appear on UK Sterling, and for the first time that include faces from black, Asian and ethnic minority communities.
The final decision will be in the hands of Chancellor Rishi Sunak, himself a British Asian, and the names currently being considered are Mary Seacole, a British-Jamaican nurse and Noor Inayat Khan a British spy, born in Russia from an Indian Muslim background. 
The "Banknotes of Colour" campaign led by Zehra Zaidi has been instrumental to getting these plans off the ground and she believes that now is the best time to do it, uniting people after the pandemic, "recognising the heroic work by ethnic minority staff in our health and care services."
Comedian Sanjeev Bhaskar has also been vocal on the topic and called for a non-white face to appear on the new £50 note but this prestigious title was finally given to computer engineer Alan Turing considered to be the 'father of AI.' Those notes will be in circulation from next year.
The final decision on who will appear on our cash lies with a few, but just suppose we could decide the Asian faces that got selected? Who would you choose?
Both Meera Syal and Sanjeev Bhaskar are British cultural icons
Here's Asiana's pick of 5 faces we'd love to see on our wonga:
Meera Syal – If writers Jane Austen and Beatrix Potter are worthy of the honour then Meera certainly is. From film (Bhaji on the Beach) and television scripts (Goodness Gracious Me) through to her own books (Anita and Me) she's inspired Asian women all over the globe.
Nadiya Hussain – With her multiple books and television deals, winning The Great British Bake-Off didn't just change her life, it raised the visibility of British Bangladeshis in mainstream media.
Bobbi Cheema-Grubb – Became the first Asian woman to serve as a high court judge in the UK and has fought for representation throughout her life.
Malala Yousafzai – Technically she's Pakistani, but the school girl Activist moved to the UK, won the Nobel Peace Prize and has recently graduated from the University of Oxford making her a much loved 'British-Pakistani' figure: a role model that will continue to make history.
Zayn Malik – Ok, a popstar being immortalised in currency may be a step too far but Zayn has achieved global levels of success that few other British Asian men have and he'd look cute too, so he gets our vote!
What do you think? Who from our list would you like to see staring back at you when you next open your purse, or is there someone else more deserving?
Let us know!