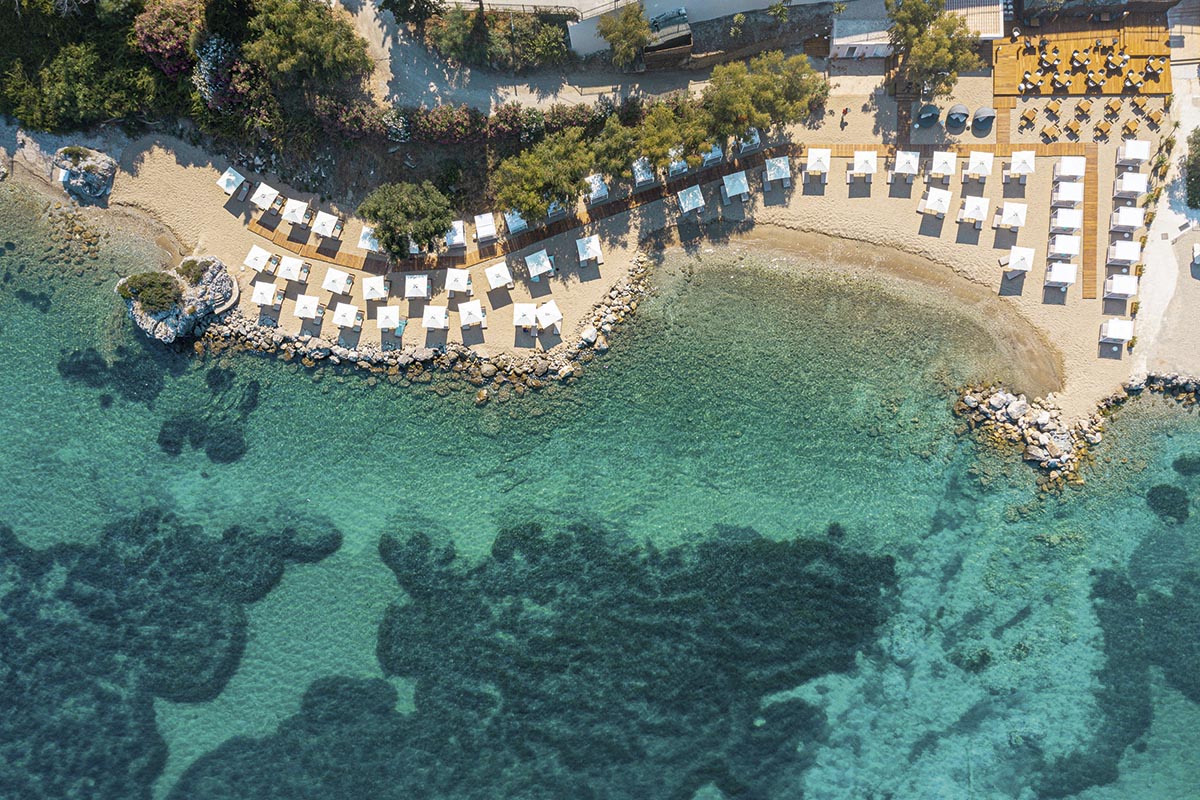 Indulge in the simple pleasures of glorious weather, divine dining and pure unadulterated pampering at the Angsana Corfu Resort & Spa says Momtaz Begum-Hossain
The first time you spy the impressive hilltop resort of Angsana Corfu will be from the plane. It's the most striking building on the landscape as you come to land on the beautiful island of Corfu. Basking in golden lights it has an almost heavenly air about it and a celestial spirit that radiates throughout your stay.
Corfu is the most intriguing of the Greek islands, nestled in the Ionian Sea and rich in history and natural wonders. Corfu's Old Town is a thriving hub of shops and eateries adjacent to a picturesque harbour. If you hire a car you'll have the freedom to zip around the island visiting monasteries, beaches and epic viewpoints; that's if you can draw yourself away from the Angsana Corfu Resort & Spa. Opened in the summer of 2021 in a short space of time, it has established itself as the most desirable spot on the island, ideal for a luxurious honeymoon and a dreamy fairytale wedding in the Mediterranean.
The resort has a private sandy beach, spa, several fine dining restaurants and cocktail bars. Large spacious rooms with balconies are located in the main building or you can book one of the hotel's villas which comes with a private pool, kitchen and dining area. The concierge have also designed local walking tours where you can wander through olive groves and enjoy mesmerising sunset views.
Luxury lodgings & delicious dining
Whether you stay in one of the 37 private villas or in the main hotel which has 159 luxurious rooms you'll experience the five-star treatment that Angsana hotels around the world are known for, blending Asian hospitality with local culture. Comfort is a priority and you'll feel at ease immediately.
There are four signature restaurants and seven bars located throughout the resort which have outdoor terraces, perfect for warm summer evenings. Cuisine includes Asian fusion dishes and Greek specialities including the most cooling, thick and moreish tzatziki you've ever tried. Foodies from all over Greece book a table at Botrini's fine-dining restaurant curated by Michelin-star chef Ettore Botrini and with such highly praised cooking on your doorstep it would be rude not to visit.
Blissful bathing
Home to the largest infinity pool in Corfu, the hotel's main swimming pool is the focal point of the resort. From here you can look out over breathtaking views while sipping on a cocktail. If you're staying in one of the villas that have a private pool, it's still worth venturing here for the experience. The Angsana Spa on site is a must-visit for honeymooners. Share an indulgent flower petal bath and enjoy their complete wellness experience which features a sublime foot rub and relaxing massage.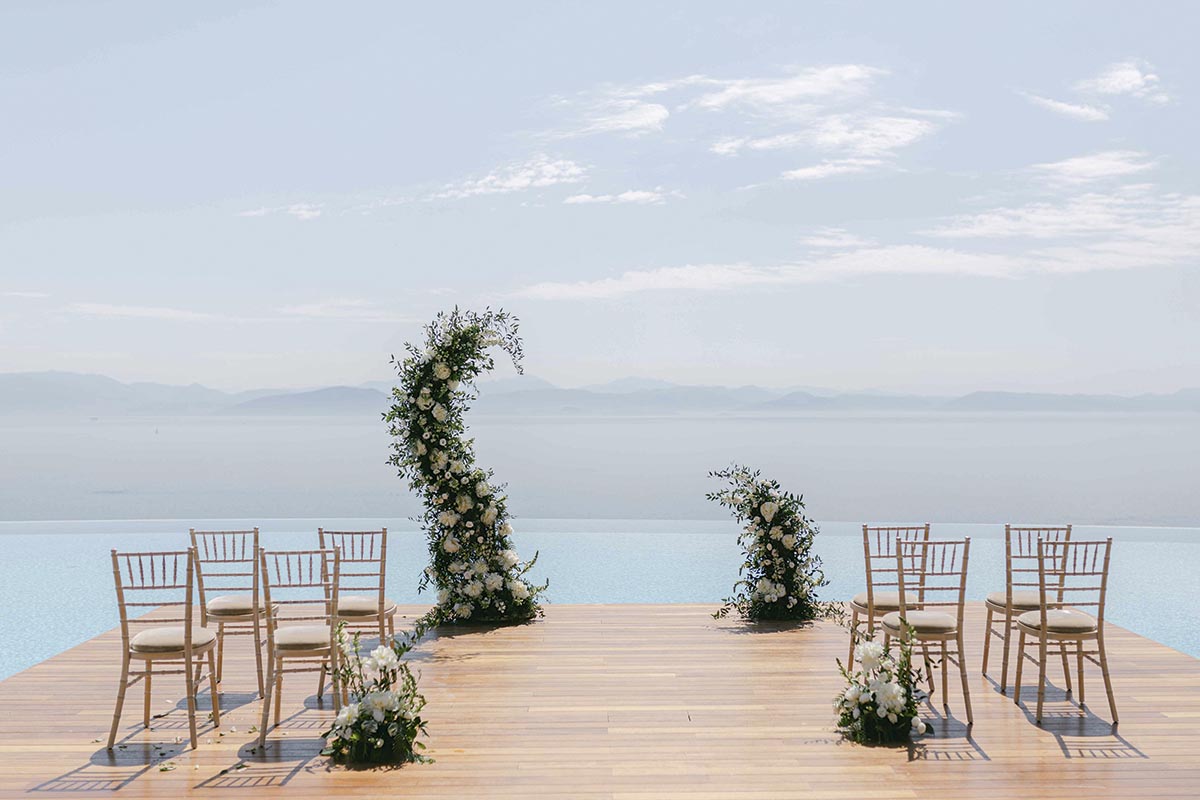 Destination weddings at Angsana Corfu Hotel & Resort
Hotel weddings can often take place inside conference facilities which means guests miss out on the allure and charm of the venue but not here. Weddings can be held in any area of the hotel you like. Couples are encouraged to visit and enjoy the facilities before choosing their spot which could be the alfresco terrace of one of the hotel's bars, holding a reception in a restaurant and having a ceremony on Angsana's private beach which is exclusive to guests. Our favourite spot though is on the wooden decks overlooking the hotel's pool, the light here is stunning with blue skies as far as the eye can see; it truly is an island paradise.