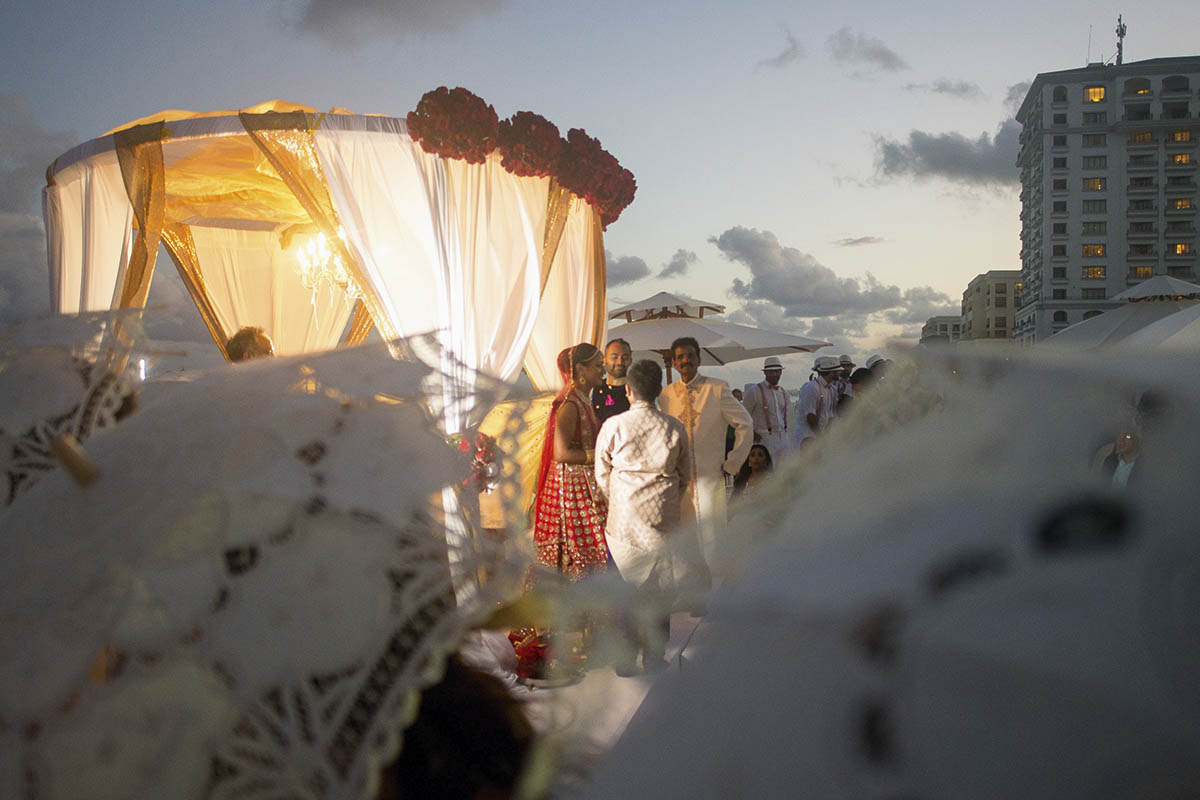 All You Need Is Love, And A Killer Party
Take the stress out of wedding planning and book a Hard Rock All Inclusive Hotels destination wedding where the emphasis is on luxury and fun with Latin Asia signature packages
Aside from the obvious benefit of sun and holiday vibes that destination weddings have to offer, the biggest bonus that not a lot of people consider is intimacy. While you may find five minutes to say "hi" to everyone who makes it to your wedding reception during a local do, a destination wedding offers many more chances to catch up and spend some quality time.
So when you're looking for the perfect setting to take your loved ones for an unforgettable trip, look no further than Hard Rock All-Inclusive Hotels. Their luxury venues at various locations around the world offer the ideal backdrop for everything from your "I dos" to your
middle-of-the-night dance-offs.
But with Hard Rock All-Inclusive Hotels you'll get so much more than a destination. You' ll get your signature wedding package designed by LATIN ASIA and Hard Rock All-Inclusive Hotels, plus expert care and advice throughout the planning stages. It could be an unplugged beachfront ceremony or a banquet for you and a thousand of your biggest fans.
Each of their locations feature a mix of edgy and elegant spaces that are ideal for low-key parties or large, dancing-all-night receptions, with full catering and planning services. With indoor spaces that can hold up to 1,000 guests, as well as stunning terraces and private beaches, each of their venues come fully equipped with dynamic lighting, state-of-the-art sound systems, and everything else you need to keep the party going.  So for a special day with unmatched elegance and ultra-chic style, here are two top hotels in the Hard Rock All-Inclusive Hotels portfolio to choose from:
Hard Rock Hotel Riviera Maya
Where luxury meets satisfaction on a stage of stunning tropical views with a private white sand beach, capped off with an inviting traditional design. This exclusive retreat located in Puerto Aventuras, Mexico features world-class dining, spectacular bars and lounges, magnificent pools and the adults-only Heaven resort.
Hard Rock Cancún
The ultimate beachfront celebrity playground, where you can live the lifestyle of a rock star in a setting of complete luxury. This Mexican destination features cosmopolitan flair with crowd-pleasing amenities. In between wedding events you and your guests can rock out on the beach, indulge in a glorious spa day or sample fine dining in one of their internationally inspired restaurants.