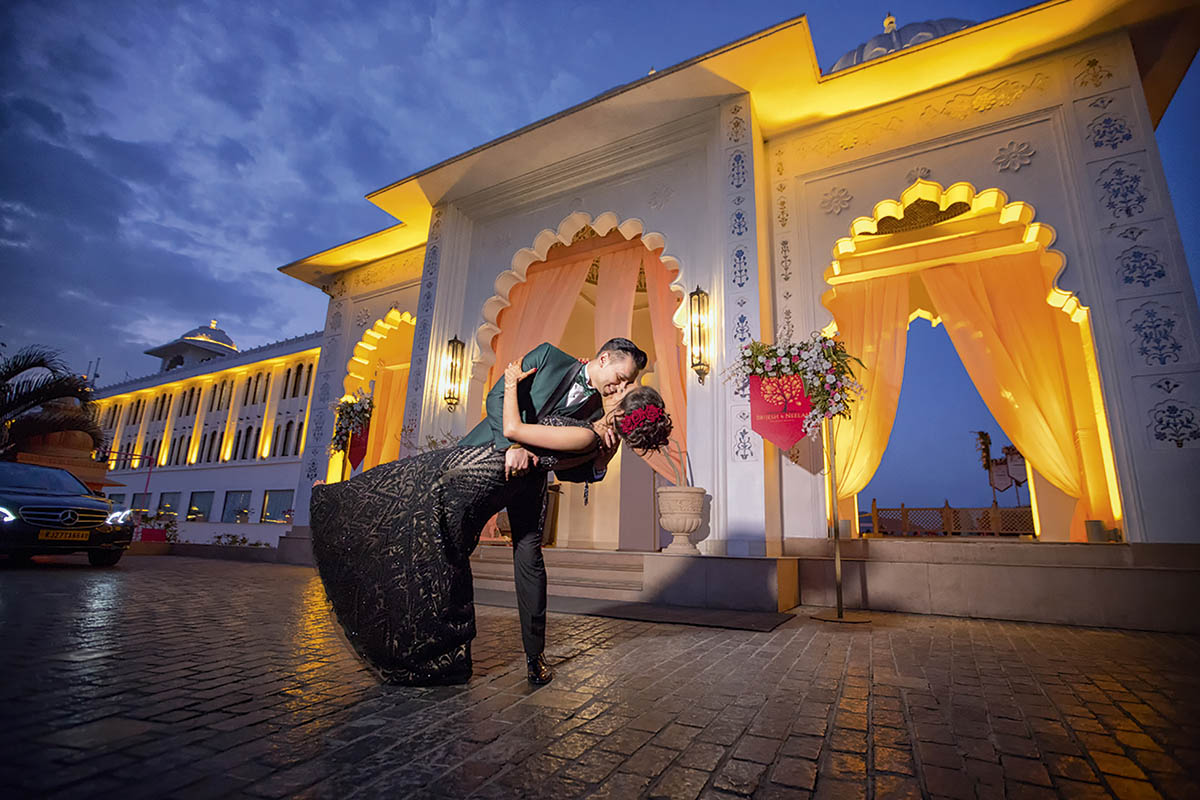 When Brijesh and Neelam married in India, they pulled out all the stops
Brijesh and I first met during the Navrati season in October 2016, where he says it was love at first sight for him. I didn't share the feeling straight away, so Brijesh had to put his charm into full swing and eventually broke the ice via some mutual friends and then asked me out to dinner. One dinner led to another and the next thing you know, we were inseparable.
The wedding(s)
Brijesh and I were in search of something grand, and with eight wedding events to organise, we wanted a venue with a variety of areas to make things logistically easier. Our main focus was to have colour, flexibility, space, traditional heritage and a royal feel! India was the obvious answer. My dad came across the Radisson Blu, which had the heritage and historical feel, and without thinking twice, we booked it.
For each event we wanted to wear outfits that wouldn't be an obvious choice, yet we still wanted to match each other, even in a small way. For the first event, which was the Haldi/Pithi, we went with a yellow, orange, pink and green colour theme. The stage had a partition in the middle made with fresh white flowers so that we could perform the ceremony together but with our families on either side painting them with the auspicious yellow turmeric paste (Haldi). Brijesh went topless with a simple benarasi silk yellow and gold dupatta around his neck and a gold and yellow dhoti for a traditional look. I wore an elegant orange, yellow and pink designer lengha with flower jewellery.
For the Mehendi we went for a Moroccan-themed night, which included a live band, puppet show and to top it off, a surprise song performance from my mother. As an additional event we incorporated a punjabi Dhaba themed welcome lunch for our guests, where we could simply invite them to India to celebrate the wedding festivities. Everything was bright and light, and to keep them in the spirit, we provided a turban stand and colourful sunglasses.
For the Sangeet, it was no less than a big party with a slight traditional twist. We went for a massive LED screen backdrop with our customised wedding logo reflecting off of it as well as a C02 jet fog feature at the entrance with our portraits blowing down for the guests to walk through. The wedding reception was strictly a black-tie event. From canapés and cocktails to amazing performances, live music, a DJ and an open bar all night. I'd always dreamed of entering in a Doli on my wedding day, and as I arrived I felt all of the emotions from excited and emotional to nervous and scared. It's very surreal to see your loved ones around you watching as you walk in as a bride for the first time. Brijesh, on the other hand, was calm and peaceful as he entered in a lavish gold chariot accompanied by four white horses and an entourage, feeling like a King!
PHOTOGRAPHY:
www.thevipstudio.com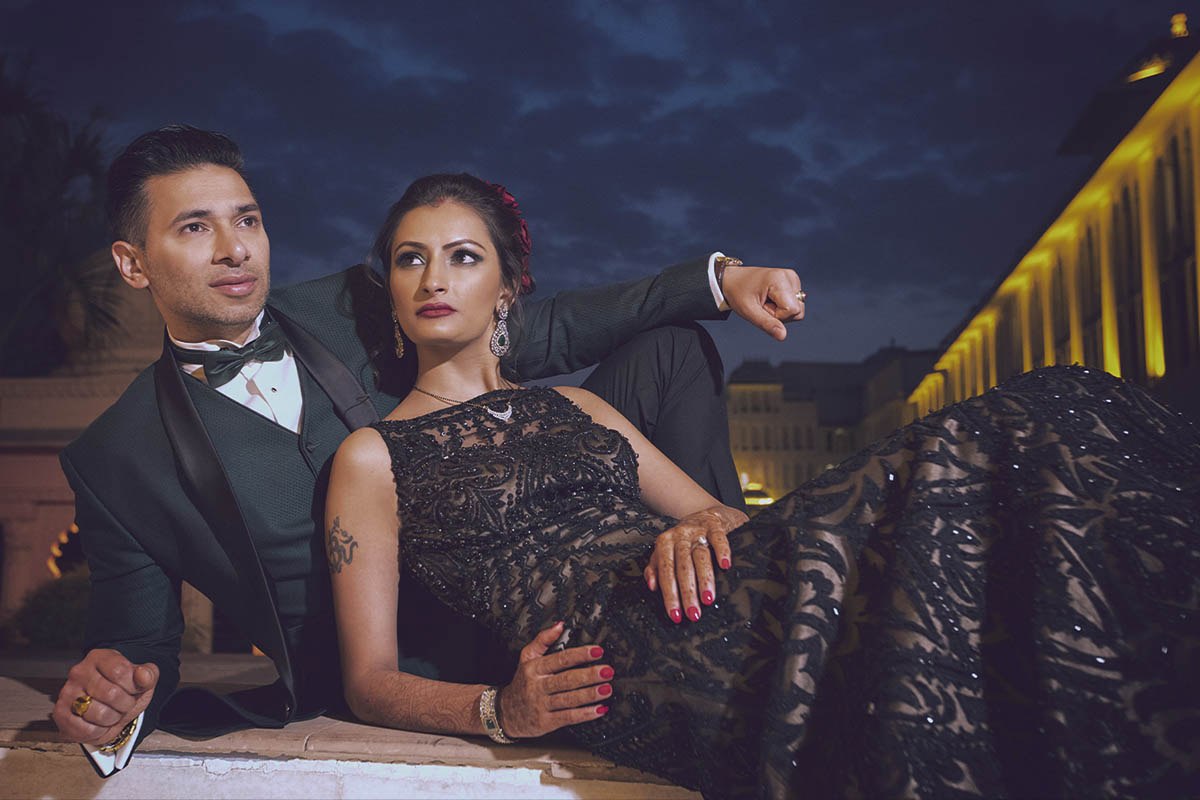 WEDDING DETAILS
Bride & Groom: Brijesh Popat & Neelam Popat
Date of wedding: 18th Feb 2018
Venue: Radisson Blu Hotel and Resort Spa Palace – Udaipur
Photography & Cinema: The VIP Studio
Bride's outfit: Paaneri Mumbai Groom's outfit: Jinaam Mumbai
Hair & Makeup: Nikki & Neelam
UK Catering: Hotel In-house
Event Planner: Valiant Events DJ: DJ Lovenish Host: Bhakti Ubavat