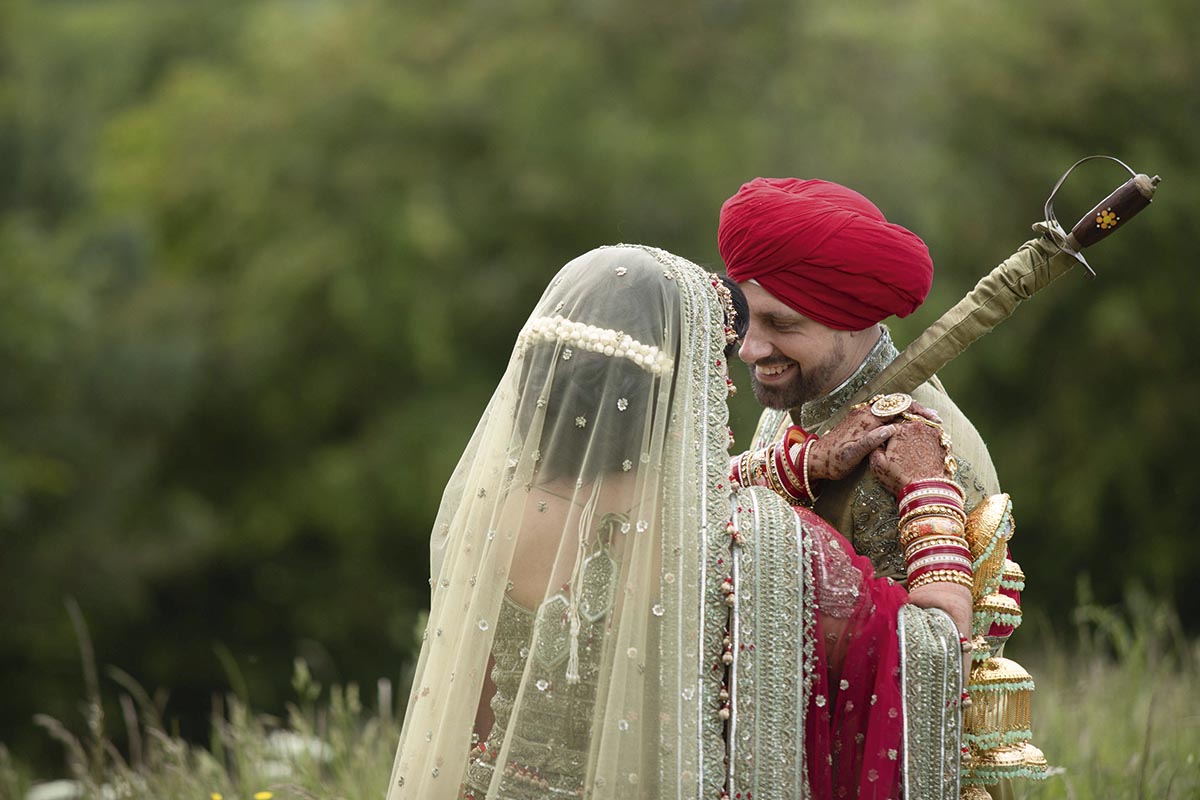 When your brother is the designer behind a leading fashion brand, you're guaranteed to have the best bridal outfits ever as Preeti found when Hare from Sharon's Couture created her a trousseau of dreams
WEDDING DETAILS
Bride: Preeti Dhami
Groom: Stephen (Ste) Spencer
Date of Wedding: 7/4/2022 & 28/5/2022
Venue: Shustoke Barn (Civil) & Home (Indian)
Photography: The Wedding Film and Photo Co & Filmworks Media
The Proposal
Ste proposed a year prior to us getting married on my birthday. Under the covid restrictions, he paired up with my siblings and orchestrated the entire proposal. He brought over my birthday presents and then asked if I'd like to go for a walk in the park. With covid, there weren't many places open so the park it was! He didn't know the area well and kept asking questions about where the bridge was with the canal running through it which I thought was odd.
We walked into the orchard section of the park which my siblings had set up with flowers and when we approached this magical setting, Ste got down on one knee and proposed with my siblings hiding nearby enough to take pictures, but not to be seen by me.
I felt like something was up as Ste's behaviour felt slightly odd especially as he kept checking his inside coat pocket. When he did propose it was a very emotional moment where we both got slightly teary as he pulled out the most beautiful sapphire and diamond engagement ring. I instantly said yes and remember being so overjoyed with all the emotions.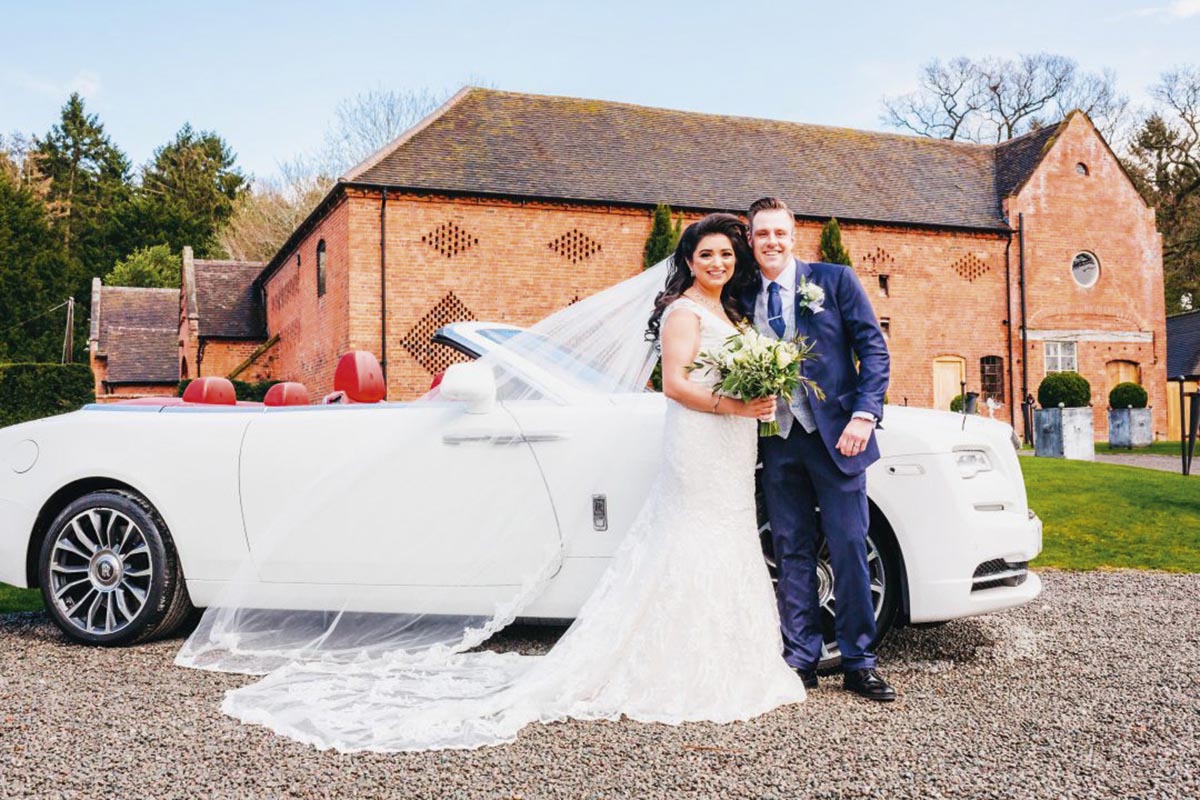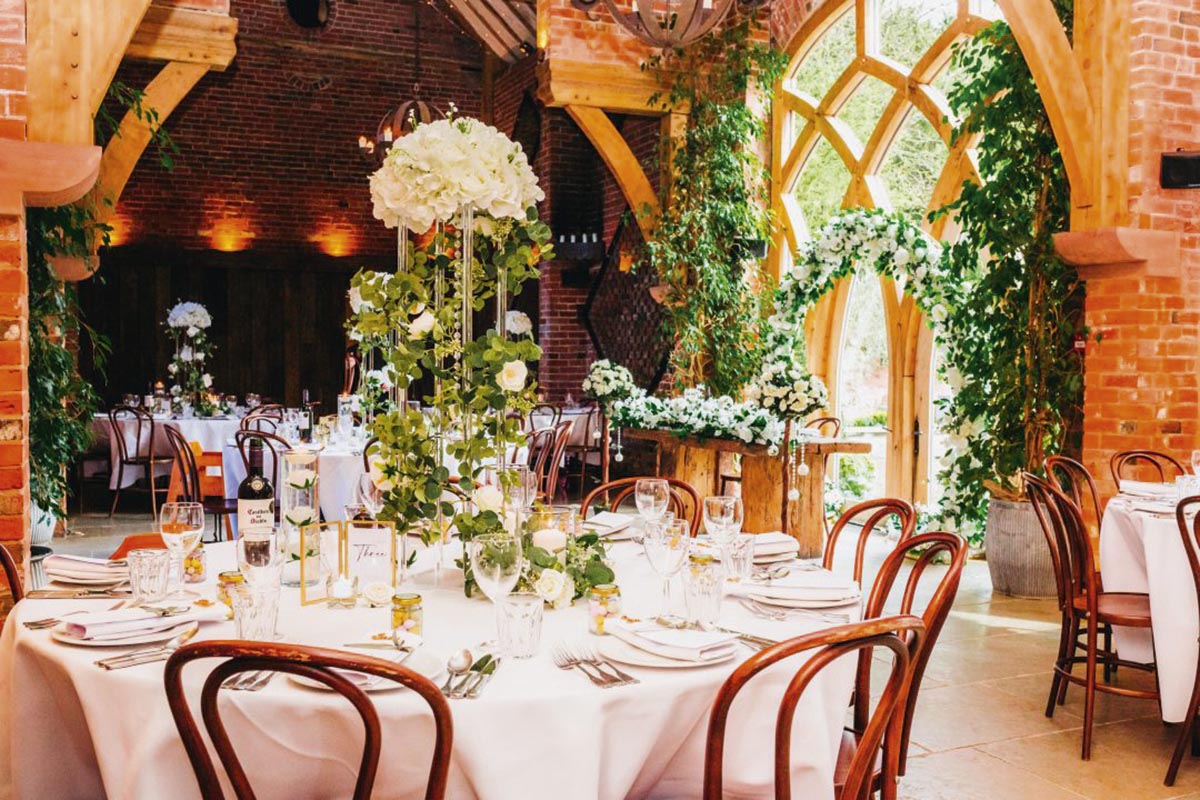 The Civil Ceremony
We had two wedding days which gave us the chance to have two different but very elegant themes. We both liked the idea of a barn. I had always wanted to avoid a wedding reception in a dark conference centre atmosphere, even from an early age I had a vision of a luxury marquee setting that was light and gave a taste of the outdoors. We found the perfect venue that was cosy and had a traditional vibe. We wanted to keep its rustic charm but enhanced it with flowers and foliage including green eucalyptus leaves and white flowers with floating candles.
Guests were treated to a three-course meal with a Mediterranean theme. The mouth-watering spread included halloumi skewers, falafel, tabbouleh, wood fire flatbreads, roast chicken, French onion tart and chocolate fondant with ice cream. In the evening, we all tucked into fresh stone-baked pizzas which went down a treat.
One memory I won't forget from the day is that I was so eager not to be late that I was the first one ready, before my bridesmaids and my entire family – I was waiting on the bridal party as oppose to them waiting for me!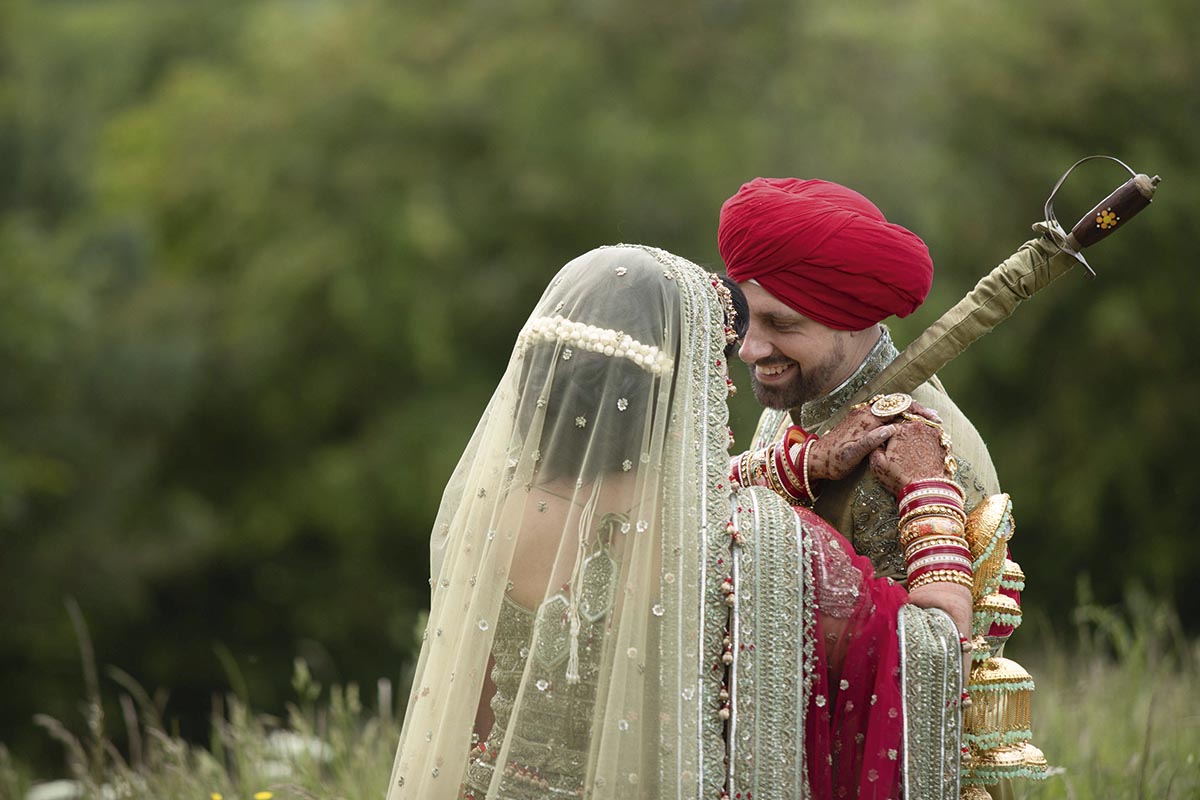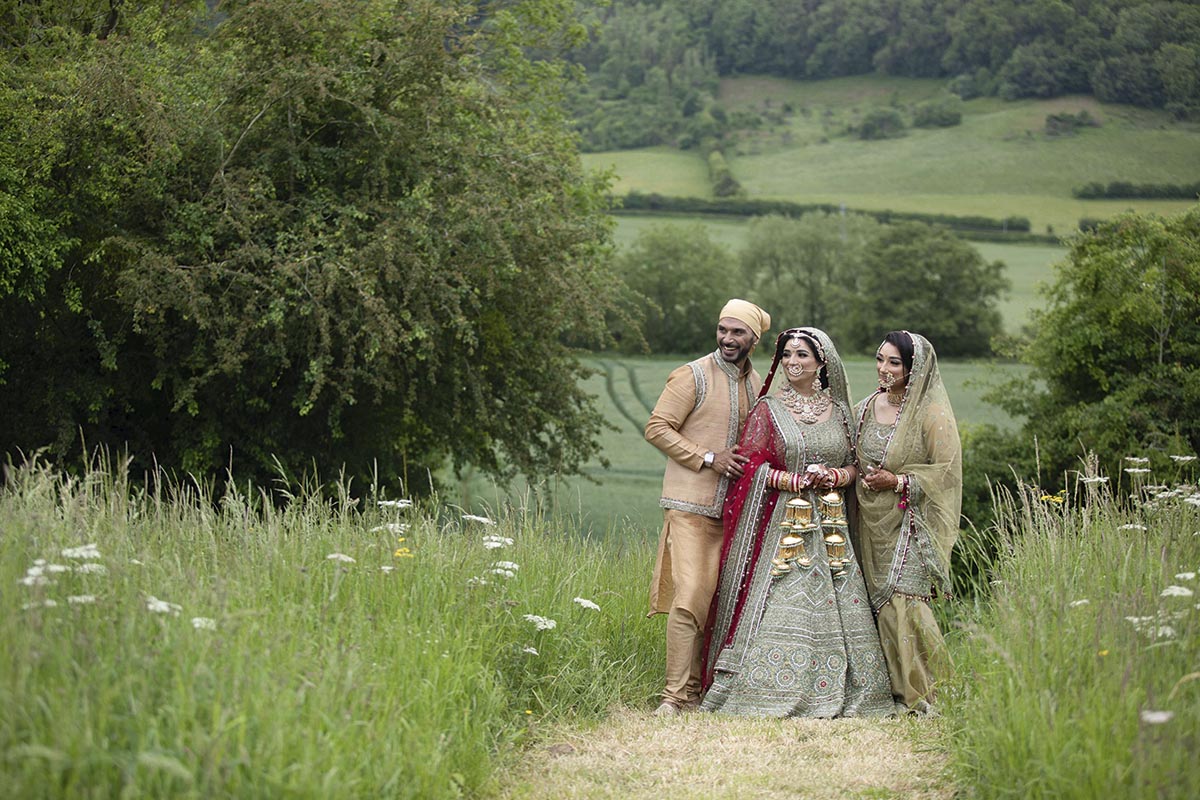 The Sikh Ceremony
For our Indian reception, we kept a similar theme as a civil but with additional white flowers and a sophisticated white-on-white theme. Design and décor details included a pretty flower wall, orchard trees ad candles, it felt so special, but it was also a complete contrast to the Jaggo party. That reception was bright, flamboyant, and full of nostalgic Punjabi style. Our Punjabi feast featured classic dishes such as gol goppa, samosa chaat, shaahi paneer and butter chicken with the yummiest cheesecake, gajerela and ice cream to finish off.
We had a total of 60 guests at our Sikh wedding ceremony and for our civil wedding. It was really important to us to have small and intimate wedding ceremonies to keep it feeling personal but for our reception, the number increased to 170 guests. It was still small enough that we could speak to all our guests as I was very keen to have 'quality over quantity.'
One of the memorable moments of the day was when my siblings performed a surprise dance sequence for me and Ste. It was so special as it was unexpected. The coordination and performance were so well received by all the guests that I felt so proud of them.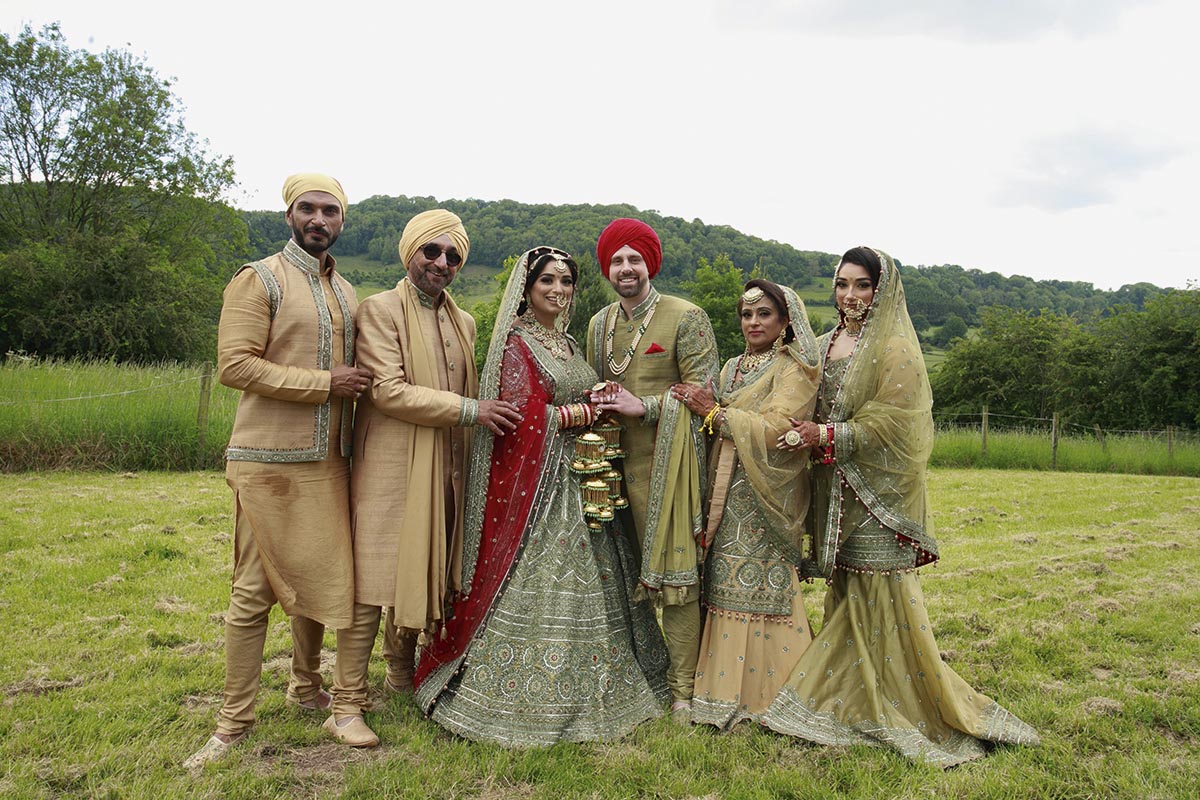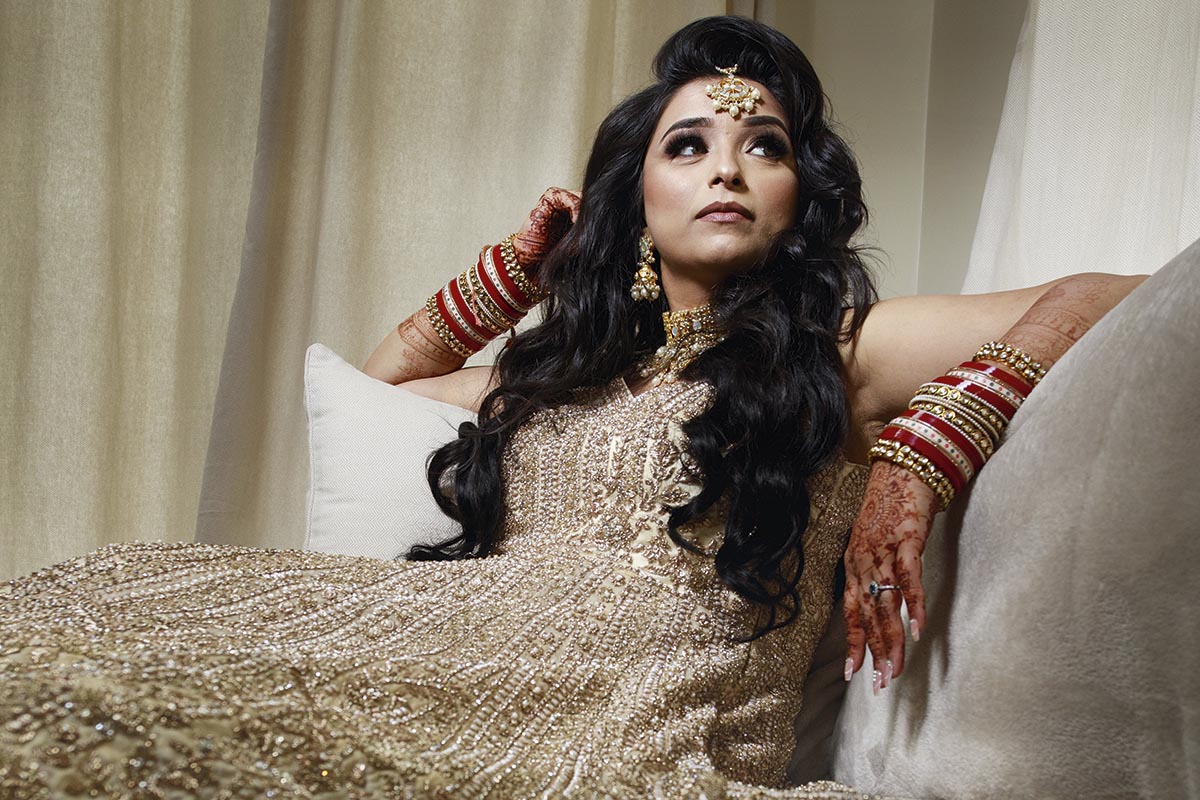 GET THE LOOK: The Outfits
This was the exciting part! My brother Hare is the designer at the luxury Asian fashion house Sharon's Couture. To have your own brother design all your outfits and those of your partner is the most extraordinary and personalised gift and as a bride, I knew that I would be wearing nothing short of perfection. Hare designed all of our outfits for the civil and Sikh ceremonies, my Jaggo party and Ste's three-piece suit and sherwani. I knew Hare would do an incredible job, he still managed to exceed my expectations.
He understood that I didn't want to wear a traditional red wedding bridal lengha, yet I still wanted to look regal so he came up with a design that was red and olive which captured my personality, kept the traditional element of red and had so much attention to detail.