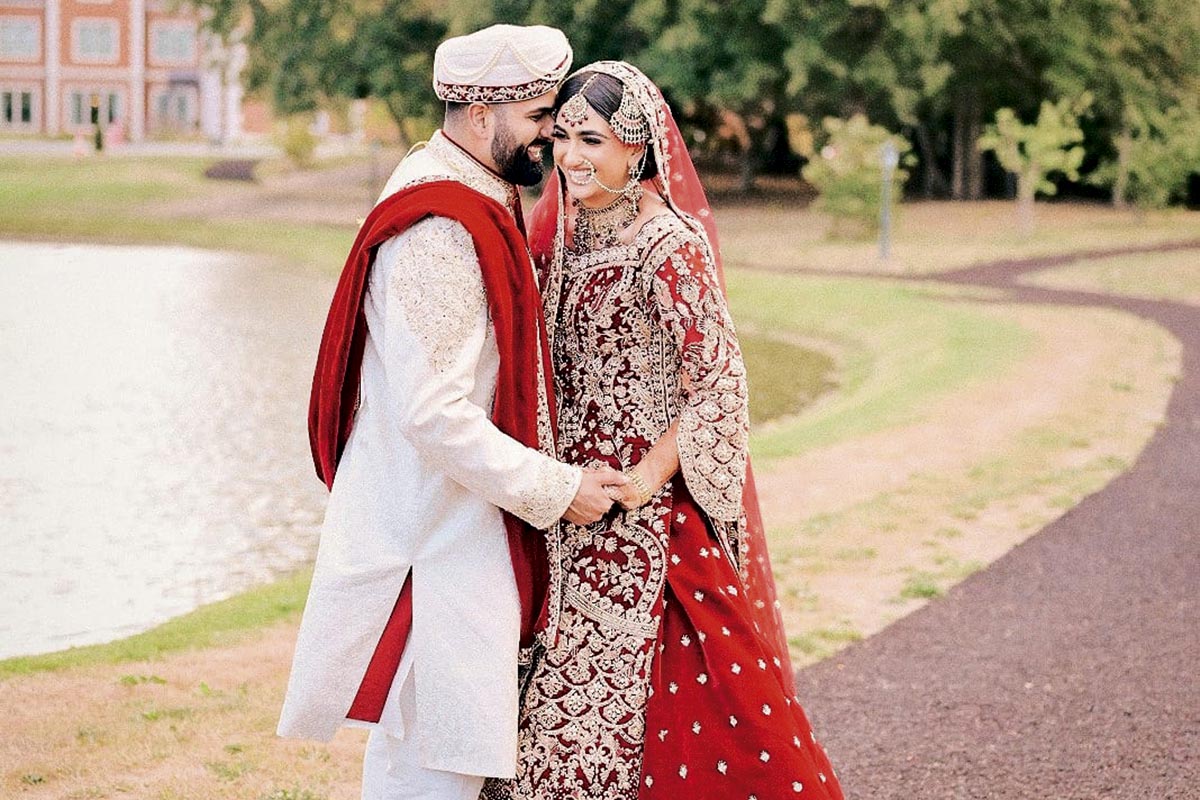 Lovers of the night sky, Marium and Tamoor's Big Day was written in the stars
WEDDING DETAILS
Bride: Marium Tahir
Groom: Tamoor Tahir
Date of Wedding: 20th August 2022
Venue: Fairmont Windsor Park
Photography: Unique Films
The Proposal
T (as I call him) took me by complete surprise. It was a spontaneous proposal. Back in February this year; we went for a walk under the stars. T is hugely fascinated by space and he was showing me various constellations. I was trying to find our favourite one, Orion's Belt, and he was like 'babe, what's over there?' As I turned back around, he was down on one knee with the most gorgeous ring I'd ever seen. I was over the moon. It was such a magical moment and it felt like the stars were shining down on us.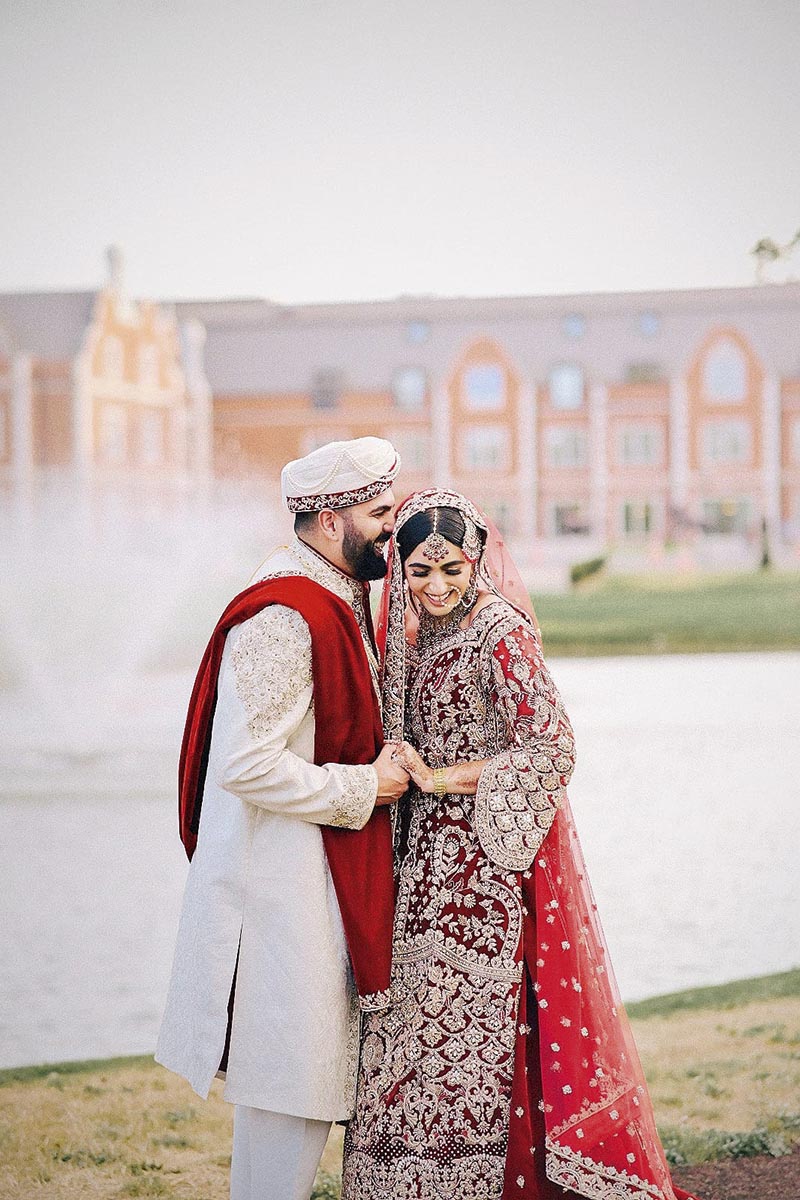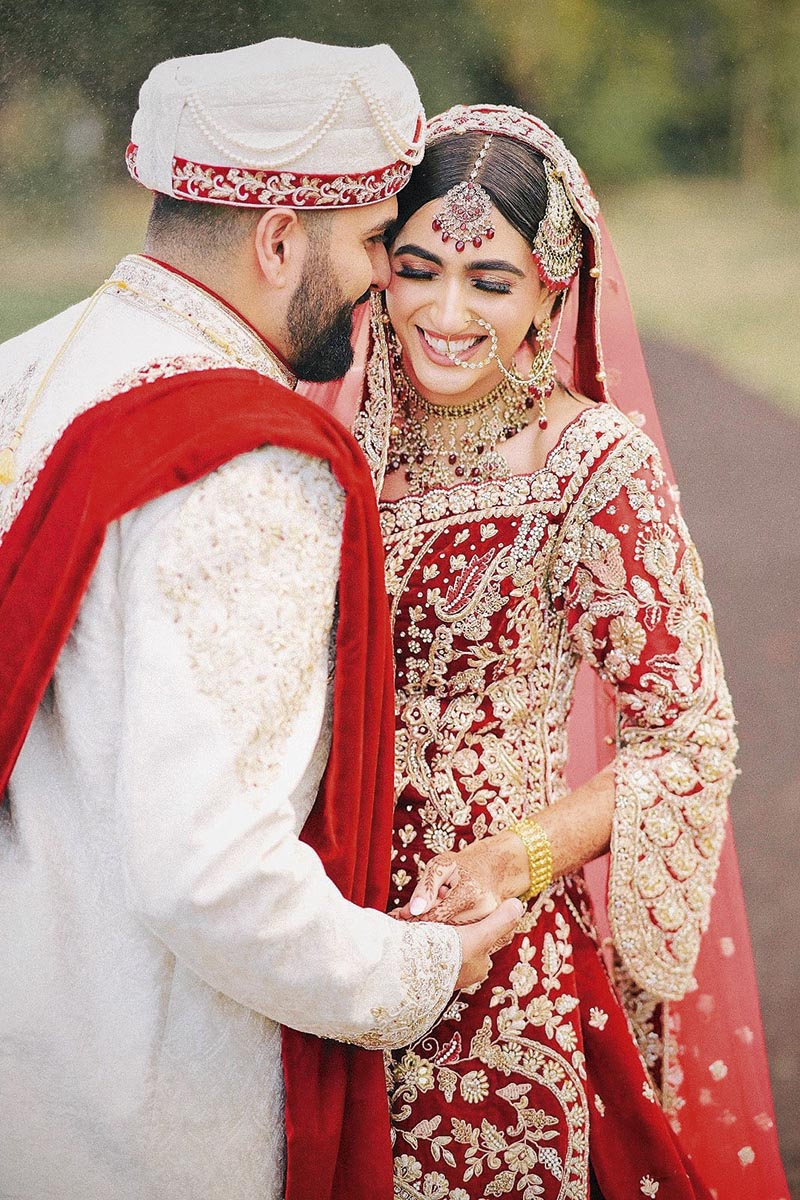 The Venue
I visited the Fairmont in January, for Afternoon Tea for my birthday with my best friend. While we were there, we starting talking about my relationship with T, which was progressing fast. Marriage talks were happening so the topic became very wedding focused. We ended up talking to one of the directors, who showed us around the different ballrooms, and I instantly fell in love. I remember saying then and there to Dani, 'I want to get married here'. As soon as T proposed, enquiring about the venue was one of the first things I did. The ballroom was so beautiful it didn't need any further dressing so we kept the décor minimal and were able to enjoy the grand setting.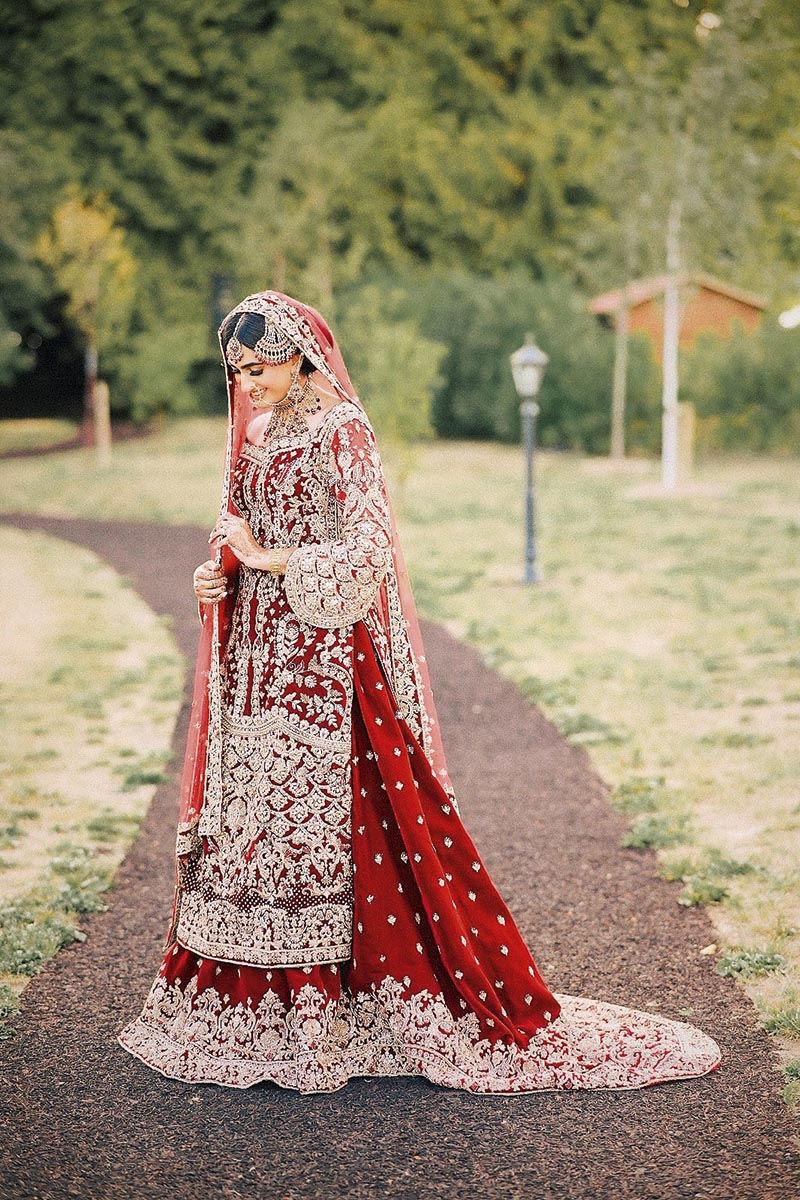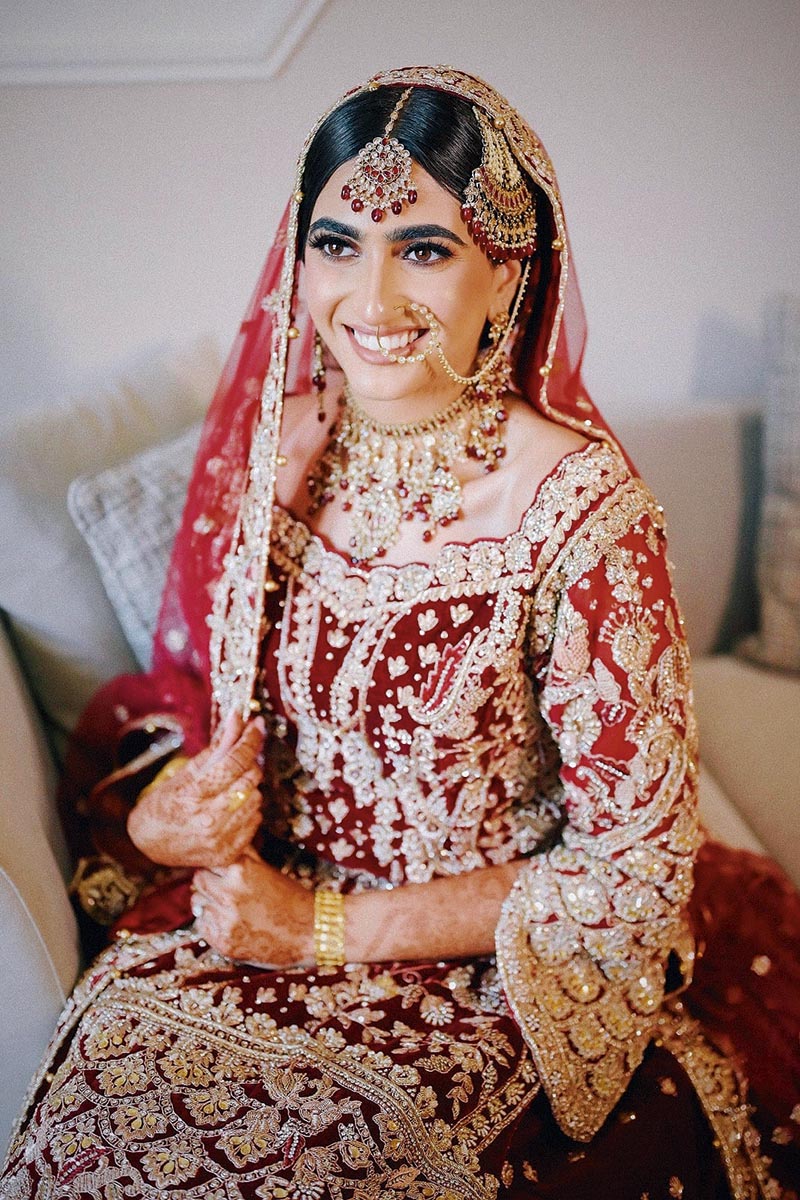 The Big Day
Waking up with my mama at the Fairmont on my wedding day felt like a dream. We stayed over the night before so were able to enjoy the facilities, heading to breakfast at 7am. Some brides have their make-up artist turn up at 4/5am but mine came at a more convenient 10am and that's when the Big Day felt like it was properly getting underway.
The best part was that my mama and I got ready together in our suite. Both of us got pampered and had our hair and make-up done and I loved being able to make these special memories with her. Afterwards, we went downstairs and were greeted by my father and brother who were starstruck when they saw me dressed as a bride, they also made me feel like a princess. It was also a chance for me to spend some time with my bridesmaids and we used it as an opportunity to look around the venue and get our selfies and family photos before the guests arrived. For my outfit I wore a traditional red Pakistani bridal lengha. T wore ivory and my bridesmaids looked pretty in pink.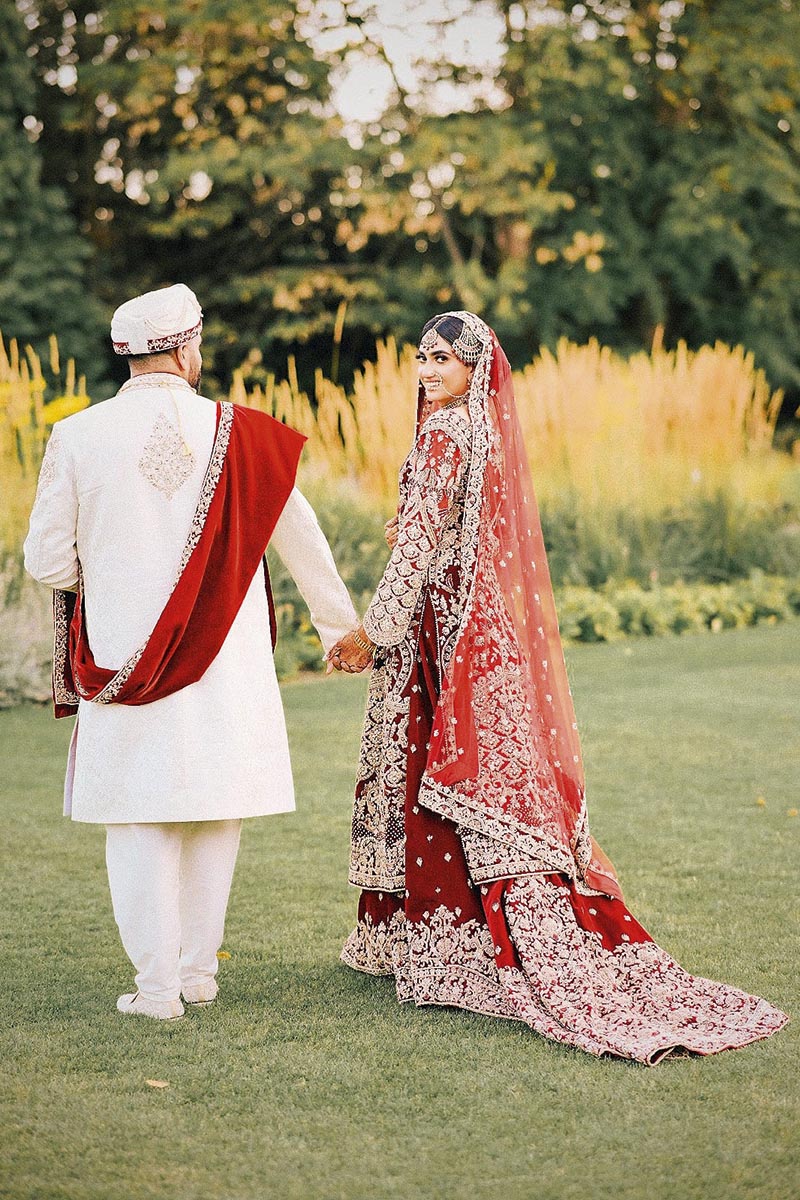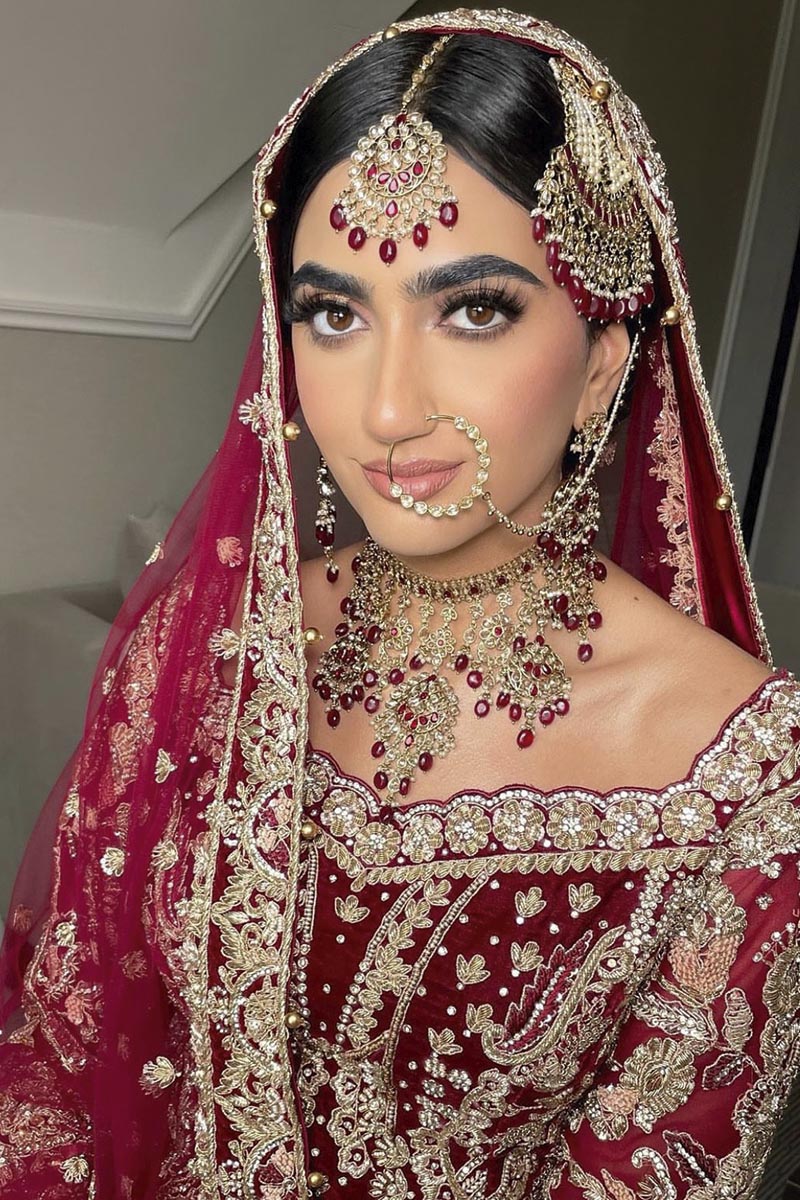 Some brides miss the baraat but luckily I was able to watch T arrive in style from the window of my suite. We did our nikkah, I had mine first and then T did his but we didn't see each other properly until afterwards when I made my grand entrance and the wedding finally began. We had our couple's photos while mains were being served, a delicious feast by Ragamama. Then it was time for the speeches. I ended up doing a surprise speech which no one knew about and that felt great.
My rukhsati, which is when I said goodbye to my family, was the most emotional part of the day, as I am so close to both of my parents and my brother. I was moving over two hours away so I wouldn't be seeing them as much as I would like; this made having such an intimate wedding and spending time with my mama all the more special. There were lots of tears from my family and friends, but I'm beyond happy to have known I parted with lots of duas and into my loving husband's family.
Looking back at the photos I feel so happy but there's also a sense of melancholy. It's so sad knowing I won't get to dress up and be that pretty again! But jokes aside, I couldn't be happier. These photos evoke memories of the happiest day of my life and make me thank my lucky stars.