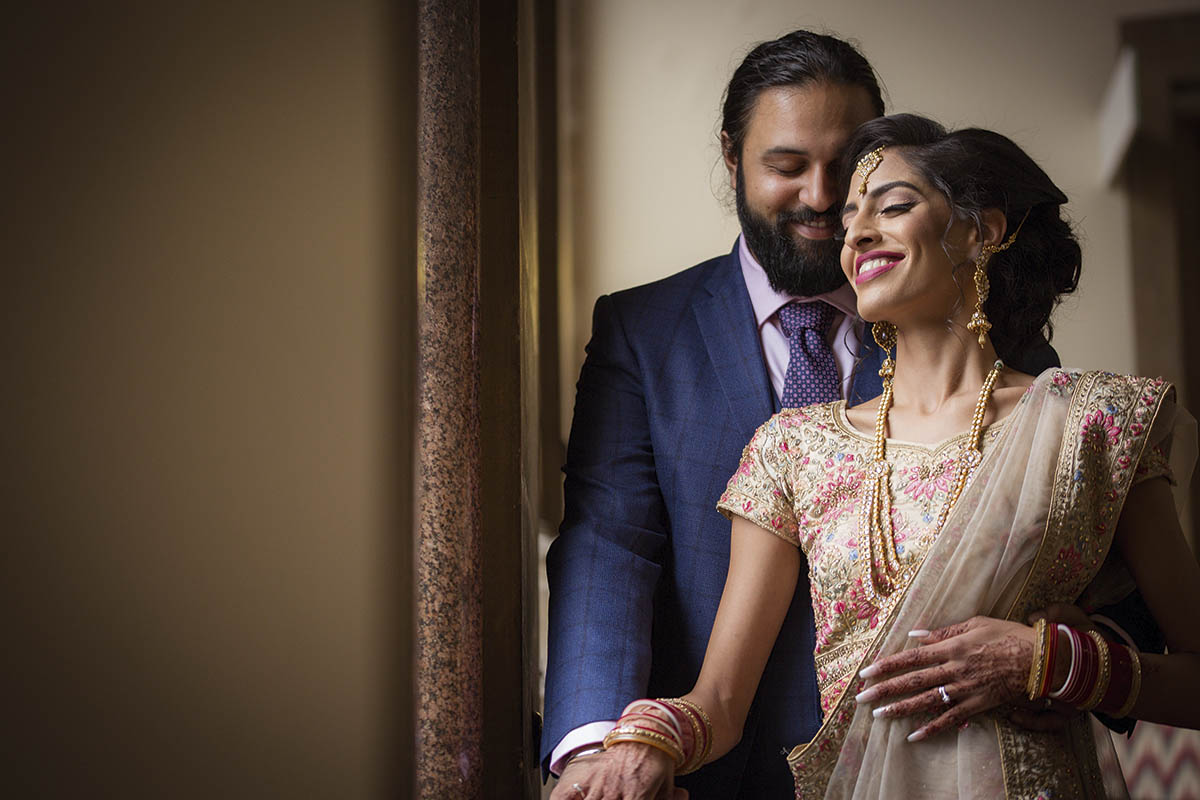 When two students, Kiran and Arun, got together at university, it wasn't long before a countryside wedding was on the cards
Arun and I were friends at university, and we moved in together in 2016. Before we got engaged officially, Arun gave me a promise ring on the cliffs of Cornwall. But you know what Asian parents are like, so we officially got engaged in October 2016.
On the morning of the wedding I felt really excited, but also very nervous. There was a whole spectrum of emotions really, but overall I did feel calm, like it was the right thing and that with some faith everything would fall into place and work out exactly how it should be.
We didn't have a particular theme, as we just wanted people to be themselves, however we did take inspiration from nature, giving it a rustic/woodland vibe. When it came to the food, we booked our family friends, as we had a lot of guests to cater for and we knew they would be reliable. After being apart for a day, I was excited to see Arun's face. And when I did it was overwhelming after all the anticipation leading up to it.
The venue
If you asked Arun why we chose the venue, he would say it was because it looked like Batman's house. But I also like the history of it being a monastery, as well as the beautiful countryside surrounding it – it was absolutely beautiful!
The outfits
I wore a lengha that was made into a dress for the religious ceremony on the Saturday, as we weren't having a civil we tried combine the two together. On the Sunday I wore a beautiful floral/nature inspired outfit that was picked out by my mother-in-law. Arun wore a sherwani on the Saturday, but nothing too extravagant as he wanted to keep it simple. He wore a blue suit the day after, which complimented by outfit beautifully.
Special moments
The moment that really stood out to me was the photoshoot after the ceremony. It as only then that I was able to take a moment to catch up and really take it
all in.  I loved seeing both of our parents so happy and enjoying themselves, especially when Arun's dad sang with his favourite band "heera". That, and watching Arun raving on stage.
PHOTOGRAPHY:
www.TheDirectorsCut.co.uk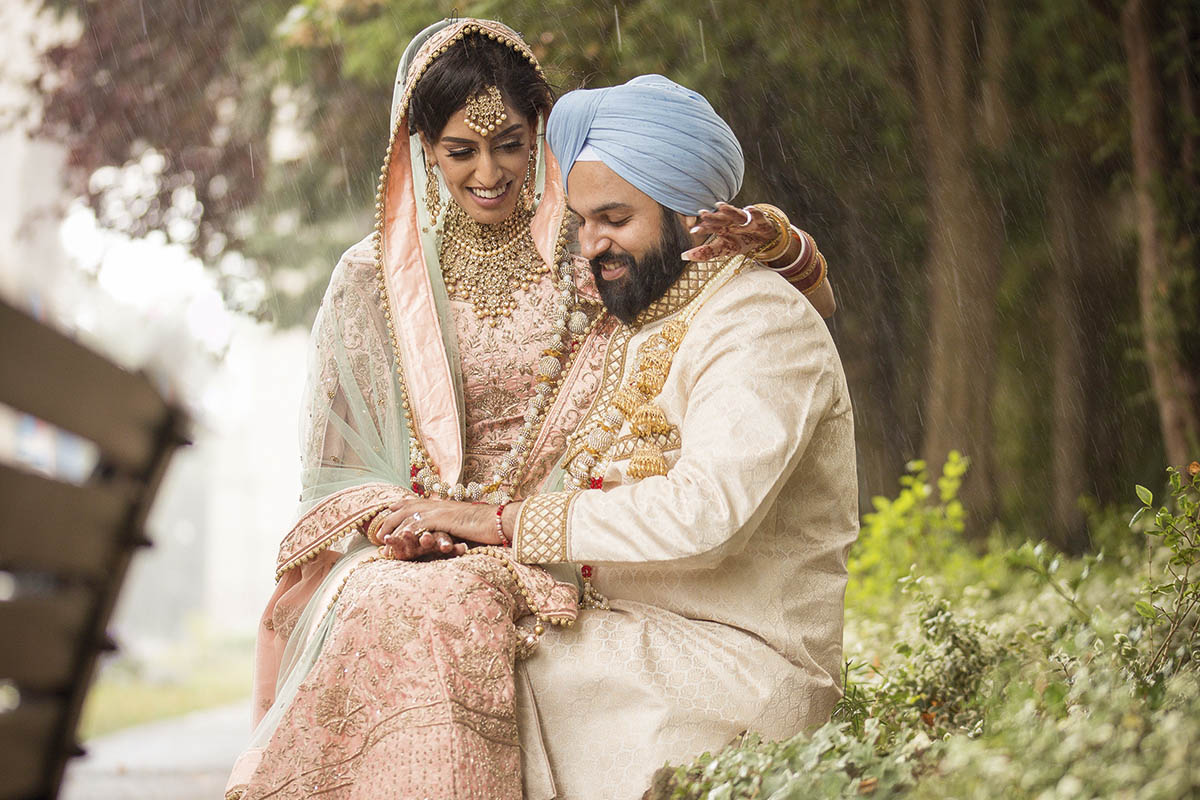 WEDDING DETAILS
Bride & Groom: Kiran and Arun Bains
Date of wedding: 25-26th August
Venue: Gur Panth Prakash Gurdwara and reception at Kelham hall
Photographer: The Director's Cut
Hair & Makeup: Kimaculate Hair and Makeup Artistry
Catering: Spice Nation