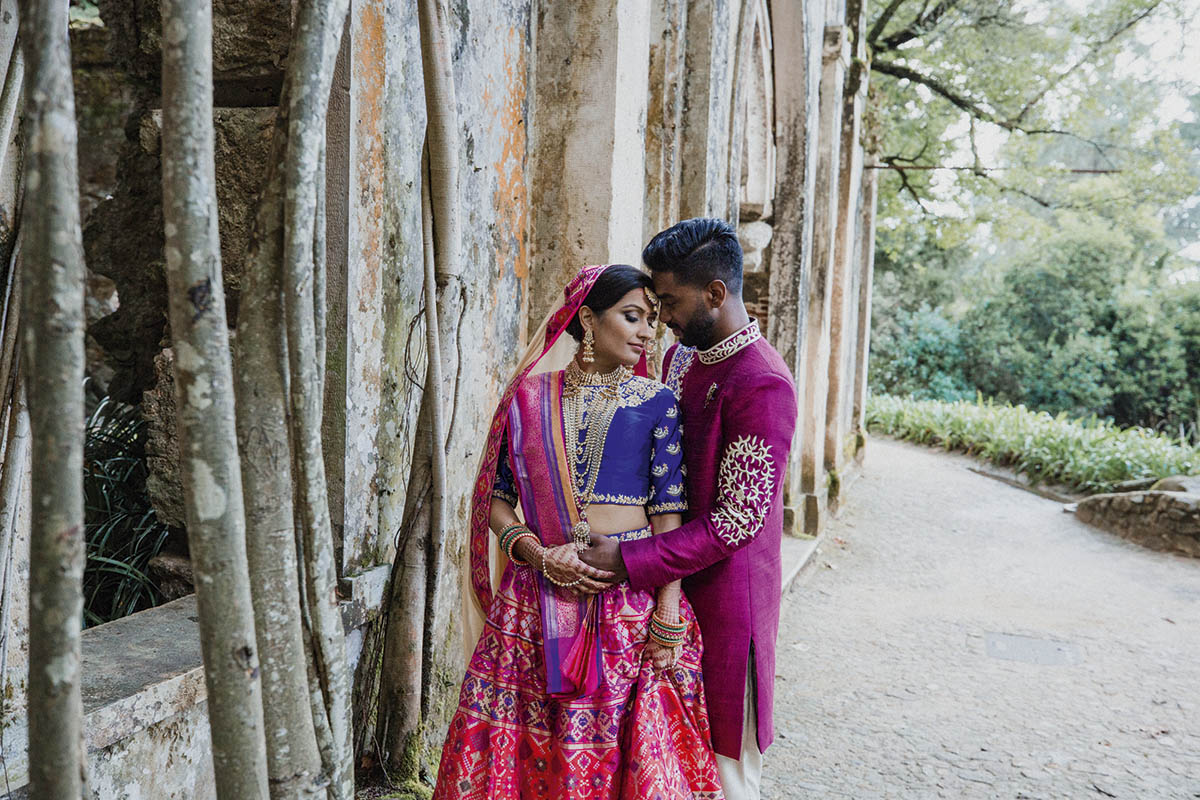 After three years of planning, Shreya and Brian tied the knot in a beautiful Portuguese wedding
Brian and I met when I was living in London while my family were in India. One day they came over to visit me and my brother invited some friends that he had here in England, one of which was Brian. We were engaged for three years before our wedding day, and it was I who proposed to him. I was so shy and nervous, but it was so great when he kissed me after my declaration to him.
The wedding day
We got married in Portugal, where we really love its historical sites. We tried to choose some of these, the best of which were Palacio Monserrate and S. Jorge Castle. For the theme we kept it traditional Indian, with blue, pink and purple colours that matched my dress. After three years of planning, I just could not believe that the big day had arrived. I can't express how happy I felt when I arrived at the ceremony and saw Brian. I nearly cried!
The outfits
I decided to keep the traditional dress quite simple, using my favourite colours; blue, pink and purple. My white dress was also quite simple, however it did have a touch of India. Brian's traditional outfit matched mine in its purple colour, and his other outfit was white a black, which was a bit different to what you'd usually see, but he really wanted to highlight his outfit.
The reception
The highlight of the reception was the food, which was amazing, especially the shrimp crepes and aubergine & prawn rolls. We discussed our food choices with our friends beforehand and they all agreed it sounded delicious. Another highlight was when everyone started to dance. It's an evening both Brian and I will never forget. The team that worked with us were great, and I'd especially recommend the White Impact team and our venues to anyone planning a wedding in Portugal.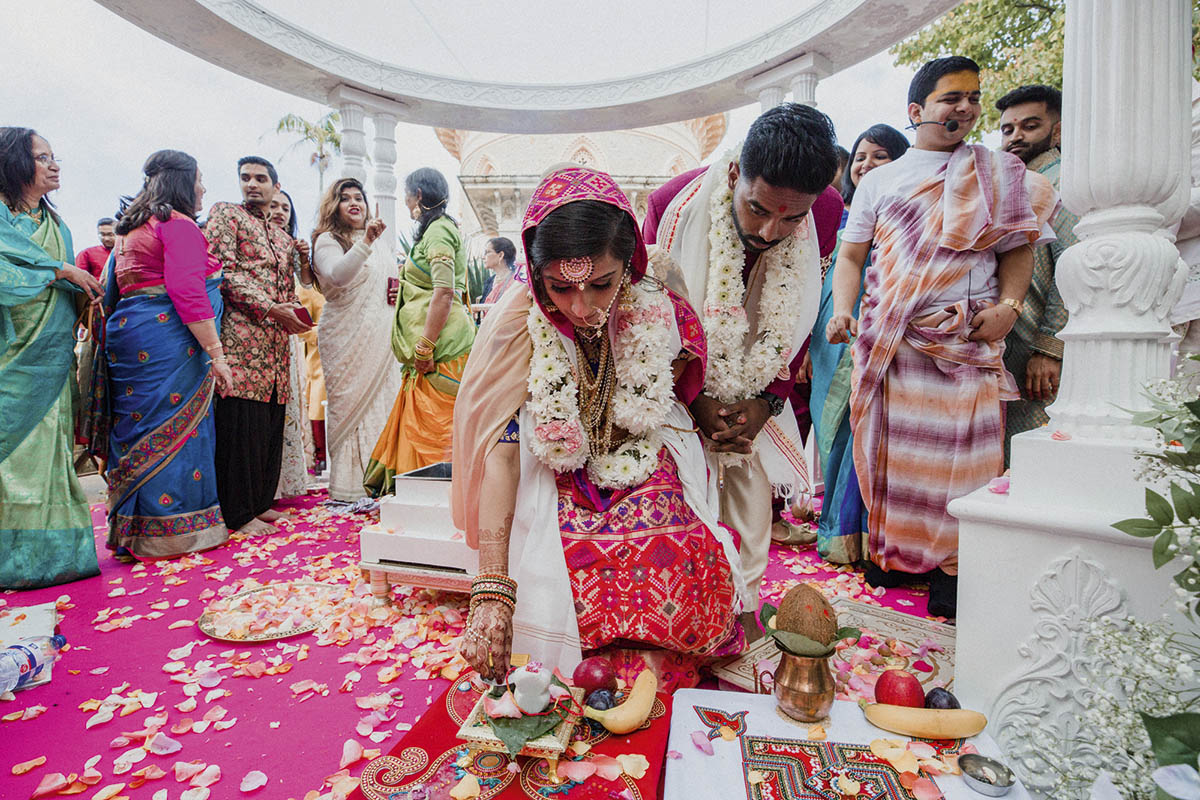 WEDDING DETAILS
Bride & Groom: Shreya & Brian
Date of wedding: 4th November 2017
Wedding planners: White Impact & Algarve Wedding Planners
Venue: Palácio Monserrate and Castelo de S. Jorge
Photographer: It's All About
Bride's outfits: My Trousseau
Groom's outfit: Sonas Haute Couture & A suit that fits
Hair & Makeup: Carla d'Oliveira (www.carladoliveira.com)
Catering: Passage To India – Portugal – Indian Restaurant, Wedding and Event Planning
Wedding stylist: Karina Sousa –White Ideas