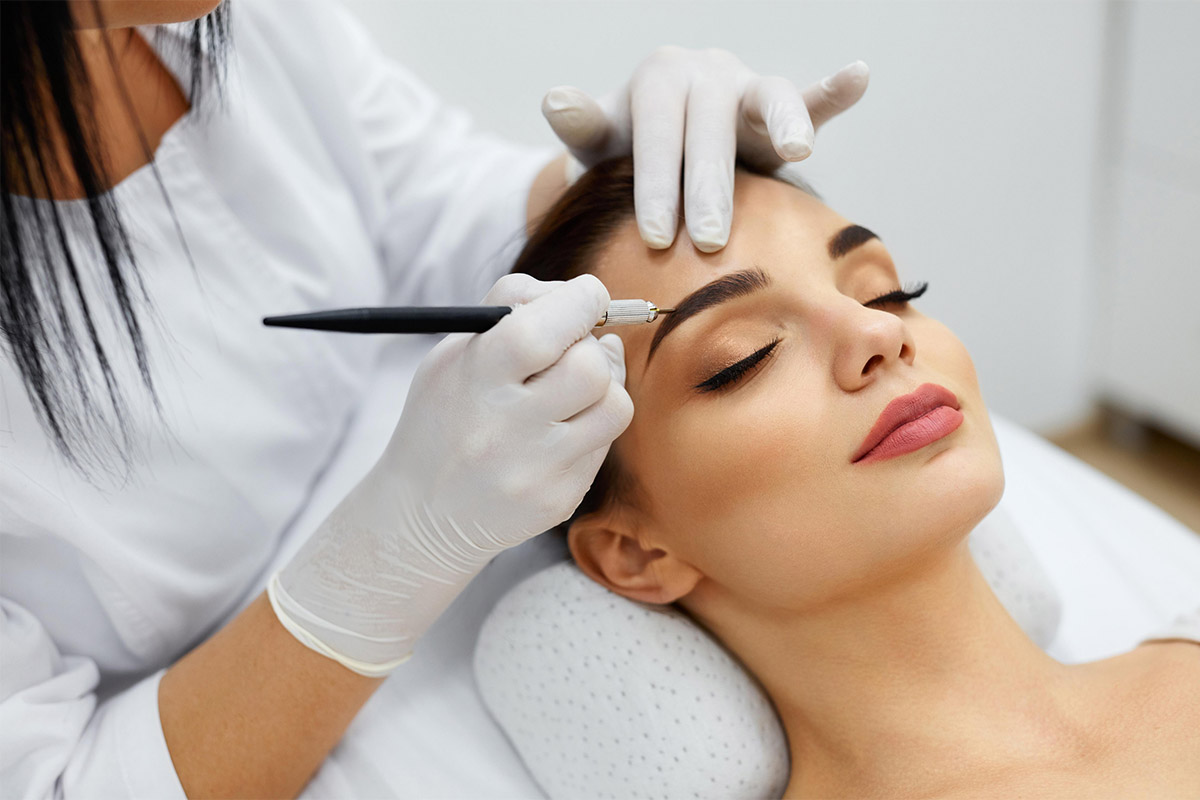 Beauty salons have re-opened but eyebrows are still a no-no
You know the drill. We still need to avoid touching our faces – it just takes one grubby finger to transmit coronavirus through your nose, mouth or eyes. By now, many of us have got used to caterpillar eyebrows, some have even revived the Kajol monobrow, but it's a much sadder state of affairs for those who had their bridal make-up trials booked.
The bridal beauty industry has seen a sharp decline in bookings and enquiries, but MUAs are still on hand to answer your bridal beauty concerns even if they can't do your make-up, as Celebrity Make-Up Artist Joggy Kang explains: "The first thing I did when coronavirus broke out was phone up all my brides to check in with them. Understandably they're anxious but I wanted to reassure them that nothing has changed, when they have a new date set for the Big Day, I'll try my absolute best to be there."
Leading MUA Naveeda has also spent time reassuring her brides that they won't lose their deposits. She says: "It's a tough time for MUAs as we don't have money coming in but if a bride postpones her wedding it means we still have work, which is why if we're free we'll simply move the deposit over. If I'm not available then I have a senior artist who deputises for me."
For the time being make-up trials and 80% of common beauty appointment in salons remain banned but when the rules are eventually relaxed MUAs will still need to exercise caution as Joggy explains: "I've always worn gloves but now even more so I recommend that all MUAs get prepared to wear gloves when they work on clients, it's the best way to maintain hygiene."
Joggy also has some advice for MUAs to make the most of this quiet period: "I have disinfected everything in my studio from all surfaces to thoroughly deep cleaning all my kit and brushes, the basics that all MUAs do, but now we need to be even more thorough. The same applies to our make-up kits. We may want to replace products too."
For Naveeda this is a time for everyone to reflect but also experiment: "We have no other option right now. The whole world is trying to survive. But while you're staying indoors, if you're an MUA use it as a time to practice your skills on yourself, or a close family member that you live with."
Naveeda recently appeared on BBC Breakfast to talk about the changes that have been implemented in salons and though hairdressers and nail bars have reopened, for beauty therapists there's still 80% of treatments they can't so, as she explains: "You can still come in for a body massage or a treatment that uses a machine such as cellulite reduction but as we can't touch people's faces it means that the most common procedure we get booked for aren't available. This means no eyebrows, facials, lash extensions or facial hair removal."
The government has announced that they'll be reviewing the situation and are expected to make a decision on August 15th. But for now it feels like MUAs and beauty therapists, an industry that affects a large percentage of Asian women in the UK, are amongst the group that are most affected by the current guidelines which doesn't seem fair.
Naveeda explains: "Hairdressers are wearing face shields, we can too. When we do procedures like an upper lip wax it only takes a few seconds so we're having limited contact with clients. For facials we tend to work behind the client's face not directly in front of it so again. You can still go for Botox, it's more the cheaper everyday treatments that women want, like having their eyebrows threaded that aren't allowed."
5 ways to keep your home beauty regime going
As we wait to hear when we can get our brows de-bushed, there are still many ways you can keep investing in your beauty regime.
Here are some tips to try at home:
Apply facemasks – "While you can't go for a facial, masks are the next best thing", advises Naveeda. Sheet masks are popular and you can order them online."
Drink water – "We should be following this advice anyway, but as a reminder please drink water! It's the only way to stay hydrated and the benefits to your skin are priceless", says Joggy.
De-stress – "Get off your phone!", says Naveeda. "You may not equate your phone with your face but social media can be stressful at the best of times and at the moment there is a lot of negative content which can add to your anxiety. Pick up a book instead and relax as much as you can."
Let you skin breath – "A little pop of lipstick can go a long way so if you're at home it's still nice to wear some", enthuses Joggy; "but let your skin breath. As we're socialising less and may still be working at home you don't need to feel self-conscious about wearing make-up. Lay off the foundation and let your skin breath."
Boost your hair – There are so many Asian hair remedies to keep your hair in good condition like applying oils if you're feeling ready to go back to a salon. Take your time massaging it in, this is also a perfect pampering treat you can do for people you're living with.
Which beauty treatment are you missing the most? Let us know!