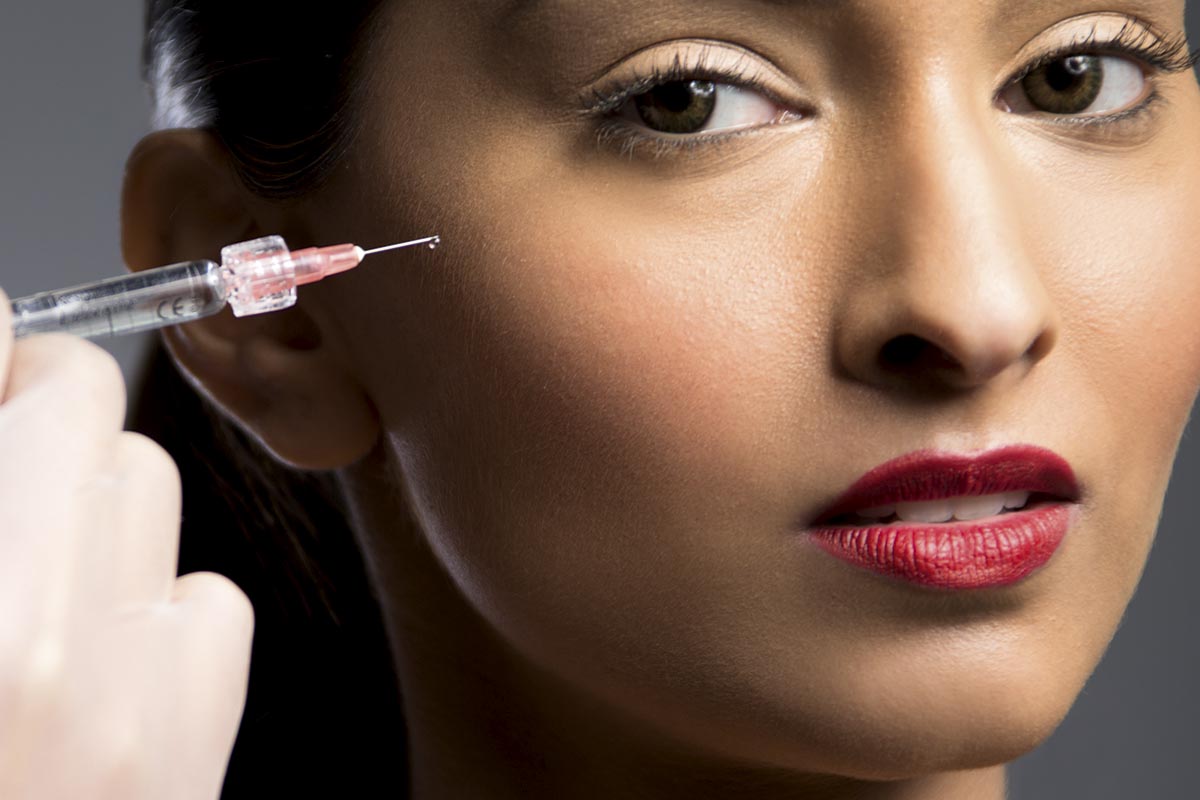 The latest non-invasive procedures can swiftly leave you looking brighter, tauter and years younger in time for your Big Day, says Anjana Gosai
If you're having regular facials but your skin is still not looking as perky as you desire, or perhaps you're putting in the can be the best option for the pre-wedding results you demand. Thanks to a new generation of tools and techniques doctors can now smooth lines, fade discolouration and melt unwanted fat in a matter of hours. The best thing about this new breed of subtle procedures is that they are comfortable, there's no recovery time and the effects are so discreet, that you'll simply look like a tweaked version of yourself.
FACE TIME
As we turn 30, the body's firming collagen and moisturising hyaluronic acid stores begin to deplete, which means our skin can start to look thinner, lined and less taut. Plus, accumulated sun exposure can lead to the formation of hyperpigmentation on the skin, which can be just as ageing as wrinkles.
Dull, Dry Skin
Make-up will sit better on smooth skin. The Egyptian Facial (£250, drdavidjackclinic.com) with Dr David Jack will leave your complexion looking fresh and radiant. The three-step facial includes a bespoke fruit acid peel to dissolve dead skin cells. Next comes dermaplaning, where a tiny scalpel is used to shave away peach fuzz followed by a nourishing vitamin facial.
Refresh dry and tired looking skin with Profhilo (www.profhilo.co.uk). Unlike fillers, this unique injectable does not alter the volume or shape of the face, making it a great entry point for those looking to try tweakments. The fluid hyaluronic acid gel is injected into five areas of the face where it spreads under the skin, forming a water-binding layer to give the complexion a juicy glow that lasts for several months. It also stimulates the production of collagen and elastin giving skin a firmer, springier feel.
Pigmentation
Removing blotchy pigmentation can instantly brighten up and even out the skin. Dr Amiee Vyas's signature DSP Method (doctoramiee.com) consists of an in-depth skin and lifestyle consultation followed by a carefully-designed plan consisting of a combination of medical-grade skincare and chemical peels that are tailored to your skin tone and needs – so there's no risk of irritation.
Fine Lines
For tighter and perkier skin, you won't be disappointed with Dermafrac (dermafrac.co.uk), which calls on crystal-free microdermabrasion to buff away dead cells and shift impurities followed by vacuum occlusion to pull the skin into contact with hundreds of microneedles, while infusing it with a serum. The needling action pierces the skin, creating pathways for the serum to penetrate deeper. Expect to emerge with smoother and tighter skin after just one 45-minute treatment.
Lax Skin
If you are a smoker or sun-worshipper, skin laxity may be visible in your early 30s, and it is difficult to treat with skin care. Tissue-tightening radiofrequency treatments such as Pelleve (from £1200, drritarakus.com) is an effective fix. Pelleve involves the use of a pain-free, radiofrequency-emitting wand, which heats the lower layers of the skin to firm the area and smooth crinkles. Results are instant and users have seen impressive results around the eye, brow and mouth area after just one session. Sunken cheeks can be lifted with the HarmonyCa (allerganaesthetics.co.uk) – a new hybrid injectable containing hyaluronic acid and calcium hydroxyapatite (CaHa). The hyaluronic acid particles work deep within the skin providing an immediate lifting effect, while the CaHA support the body's own collagen production, so new collagen fibres start to form. 
If you're worried about ending up with chipmunk cheeks, show the doctor a picture of yourself in your 20s, so they can see how you looked and then try to replicate that.
Dark Circles
If you've tried every eye cream under the sun, but are still not noticing a difference in your dark circles, then you may be expecting too much from your skincare. As we age, the fat just under the skin diminishes, and this exposes the underlying deep fat pad. This creates a hollowing effect, that casts a shadow. Ophthalmic plastic reconstructive surgeon, Dr Sabrina Shah Desai has developed Eye Boost (www.perfecteyesltd.com). She delivers nano-droplets of dermal filler Restylane Vital Light into the eyelid skin and tear trough area (the area below your lower eyelid and above your cheek) to restore lost volume, which reduces the appearance of dark circles.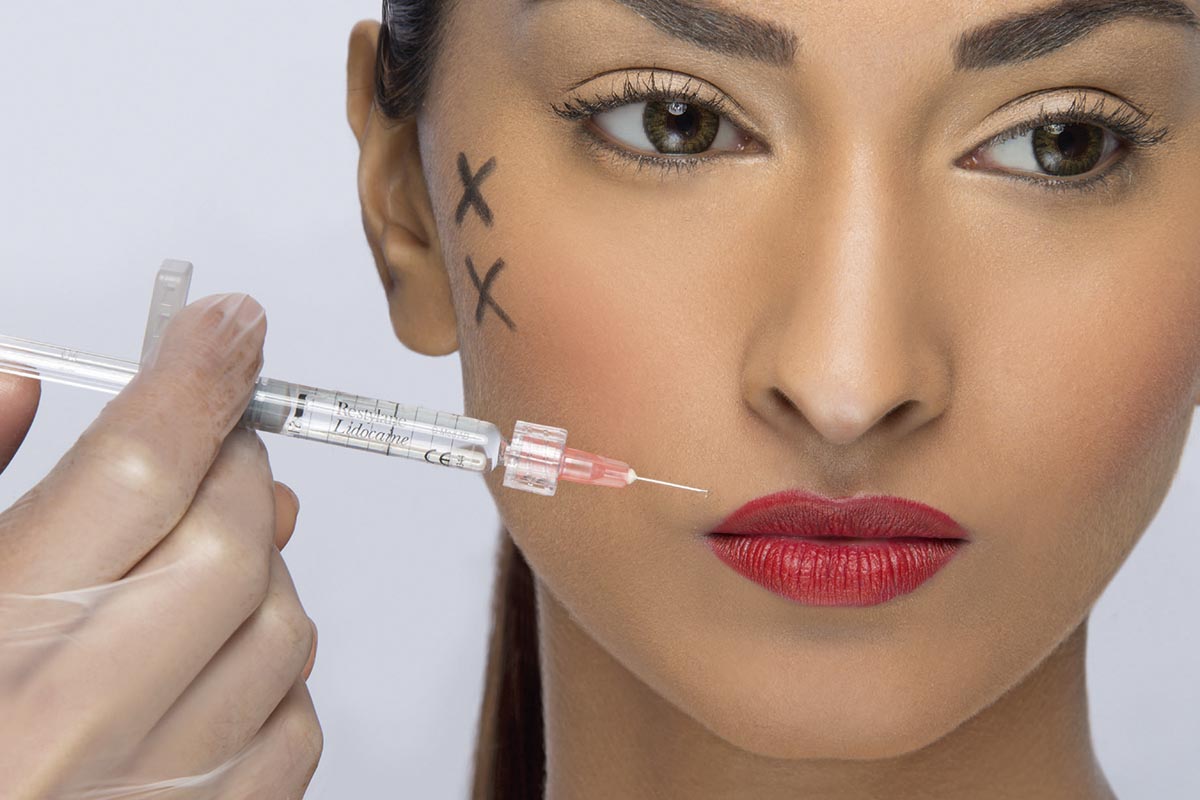 BODY OF WORK
Stubborn Fat
If countless gym sessions or Peloton classes haven't whittled down trouble spots such as love handles, podgy bellies or back flab, look into Accent Prime X (almalasers.com, drmedispa.com). The non-invasive treatment uses ultrasound technology to break down stubborn fatty deposits and radiofrequency to stimulates collagen in the skin, producing a lifting and tightening effect. Some patients have also noticed a reduction in the appearance of cellulite. To reap the full benefits, be sure to book a few months before your wedding day as four to six sessions spaced a week apart are recommended.
Body Toning
If you've only got months or even weeks to go before the Big Day, Emsculpt Neo offers fast-track toning. The 30-minute treatment sculpts the body by using high-intensity focused electromagnetic technology to stimulate the muscles. Just one 30-minute session is said to be equivalent to 20,000 crunches or squats. It's ideal for those who are in fairly good shape, but have resistant spots on the thighs, buttock, tummy and arms that need toning.
PRE PROCEDURE CHECKLIST
Before you go ahead with any treatment, do your homework…
• Research your doctor It's vital to check out your doctor's credentials, qualifications and reputation before you book.
• Know your brands Not all products and tools are of the same quality. Ask your doctor which brands they use and why.
• Check the manufacturer Research the reputation of the company behind the product or procedure.
• Safety check Be sure that the product or procedure has been extensively tested.
• Past patient satisfaction Your doctor should be willing to show you testimonials and before/after pictures of previous patient's outcomes.
TRIED AND TRUSTED DOCTORS
• Dr Preema Vig (drpreema.co.uk) Carries out skilful work and subtle transformations with anti-wrinkle injections and dermal fillers from her chic Park Lane clinic.
• Dr Munir Somji (drmedispa.com) has a calm and confident manner that will make you feel instantly reassured. His Knightsbridge, Marylebone and Loughton based DrMediSpa clinics are equipped with the latest devices.
• Dr Amiee Vyas (doctoramiee.com) is an expert in treating South Asian skin. She offers online consultations and an array of treatments from cosmeceutical skincare, medical-grade peels and skin-boosting injectables.
• Miss Sherina Balaratnam (sthetics.co.uk) is a former NHS surgeon who runs the multi-award winning S-Thetics clinic, which is home to the very latest medical aesthetic devices for the face and body, including high-tech facials, radiofrequency and laser skin resurfacing.