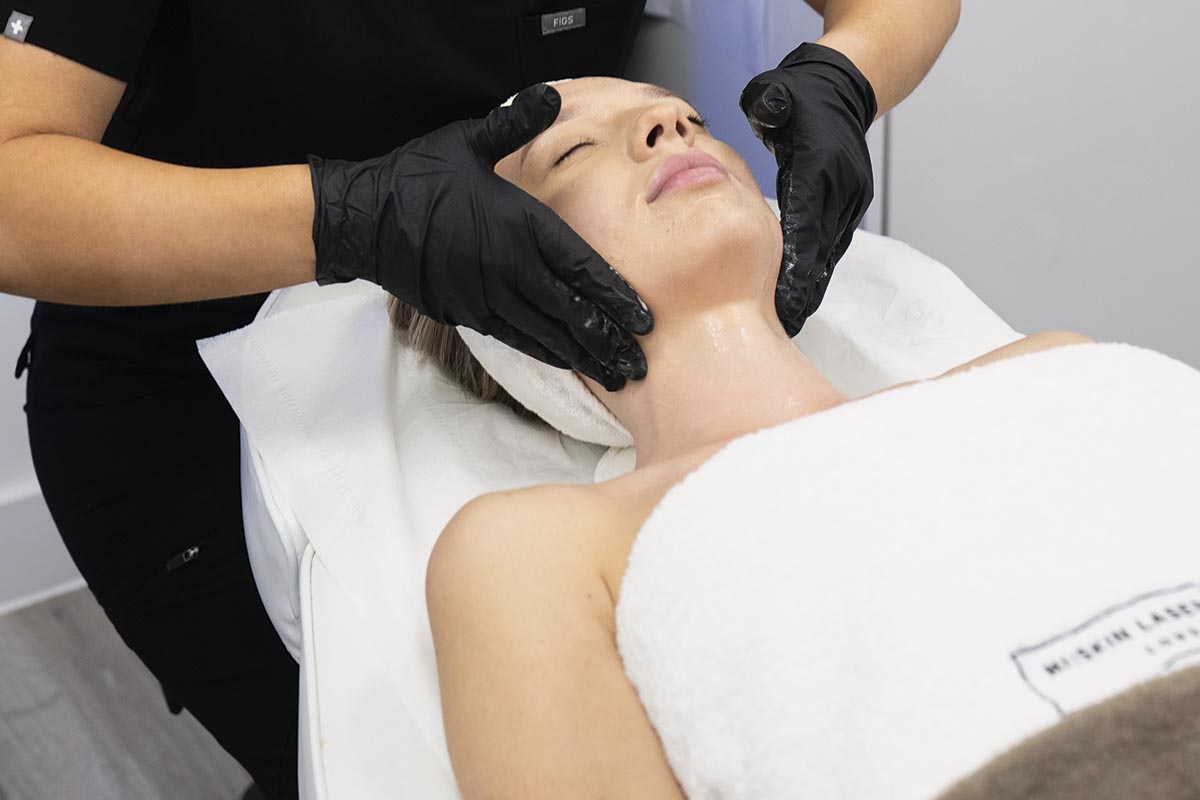 Senior Aesthetic Therapist Snowvia at Mi:Skin Laser Clinic explains the pre-wedding treatments every bride should prioritise
As soon as the countdown to your wedding starts, there are parts of the planning and preparations that friends, family and wedding planners can't help with and that is you investing in yourself. But thankfully, it's a task where help is at hand. Brides and grooms all strive to look their very best on their Big Day and 'tweakments' or non-surgical aesthetic procedures can help you feel confident, rejuvenated and ready to shine in front of the crowds and cameras.
Mi:Skin Laser Clinic in Aylesbury are beauty aesthetic specialists offering a range of treatments that are applied in a bespoke way for every client. Senior Aesthetic Therapist Snowvia at Mi:Skin Laser Clinic explains: "Our bespoke treatments are tailor-made for our brides, everyone is different and we spend time understanding and analysing your needs so that you get optimum results."
Their treatments include everything from teeth whitening to laser hair and pigment removal, vein removal and redness reduction; the personal concerns you may have that may be preventing you from feeling your most confident. Whatever your worries are, Snowvia and her team invite you to join them for a private consultation where all your concerns will be listened to, taken seriously, and a plan of action created; it could be the most important investment you make.
The world of aesthetics can be daunting if they're new to you, so we asked Snowvia for her recommendations of the top three treatments that brides and grooms-to-be can benefit from. 
Hydrafacials
You might not expect to find facials on the treatment list at an aesthetic clinic, but the Hydrafacial is unlike the regular facials you find at spas. They are just as relaxing, but the treatments are targeted at giving you long-lasting results that start from your first one. Snowvia explains: "Clients can have a course of hydrafacial to target specific skin concerns. It's typically a course of three or six, two to four weeks apart. For an instant pre-wedding glow, a hydrafacial is a must one to two days before your wedding, there is no downtime and you'll leave with an instant glow."  It's no wonder that A'list celebrities swear by hydrafacials before major events like red carpets as it makes an immediate difference.
Laser Skin Rejuvenation
A safe and reliable way to revive tired-looking dull, loose and even sun-damaged and dehydrated skin, laser skin rejuvenation stimulates collagen growth and production and addresses many of the issues that ageing skin has. It's a comfortable treatment that will give impressive results. Snowvia explains the procedure: "We begin with a skin analysis, followed by a full cleanse of the skin before the laser treatments are carried out." These treatments are most effective applied monthly and lead to firmer, tighter skin.
Laser Hair Removal
The removal of unwanted body and facial hair can completely change your life, giving you a newfound feeling of body confidence and beauty. Like all of the treatments at Mi:Skin Laser Clinic, clients are invited for an in-depth consultation where a patch test is undertaken. Snowvia explains: "On the consultation day clients can feel the sensation and we always reassure them how it will feel and what to expect. What really sets us apart is the use of a gold standard, FDA-approved device. This makes the process from the beginning to the end seamless for clients. Quite often clients have had uncomfortable experiences elsewhere, as an overwhelming number of clinics are using cheaply made replica machines, these aren't safe or effective." For optimal results Snowvia recommends you begin this procedure a year before your Big Day. Laser Hair removal is usually for around eight sessions every four weeks on the face and every six weeks on the body.
"Our bespoke treatments are tailor-made for our brides, every client is different and  we spend time understanding and analysing your needs so that you get optimum results"
About Snowvia
Clinical Director & Senior Aesthetic Therapist at Mi:Skin Laser Clinic

Snowvia has over 15 years of experience in Aesthetics gaining a Level 4 Aesthetics qualification. Her background is in cosmetic dentistry. Mi:Skin Laser Clinic opened in August 2020 with a vision to bring the Harley Street experience and make it more accessible in Buckinghamshire.
To book a consultation with Snowvia and her team, contact:
Mi:Skin Laser Clinic, 52 Wedgewood Street, Aylesbury, HP19 7HL
T: 01296 796464
E: info@miskinlaserclinic.com
www.miskinlaserclinic.com