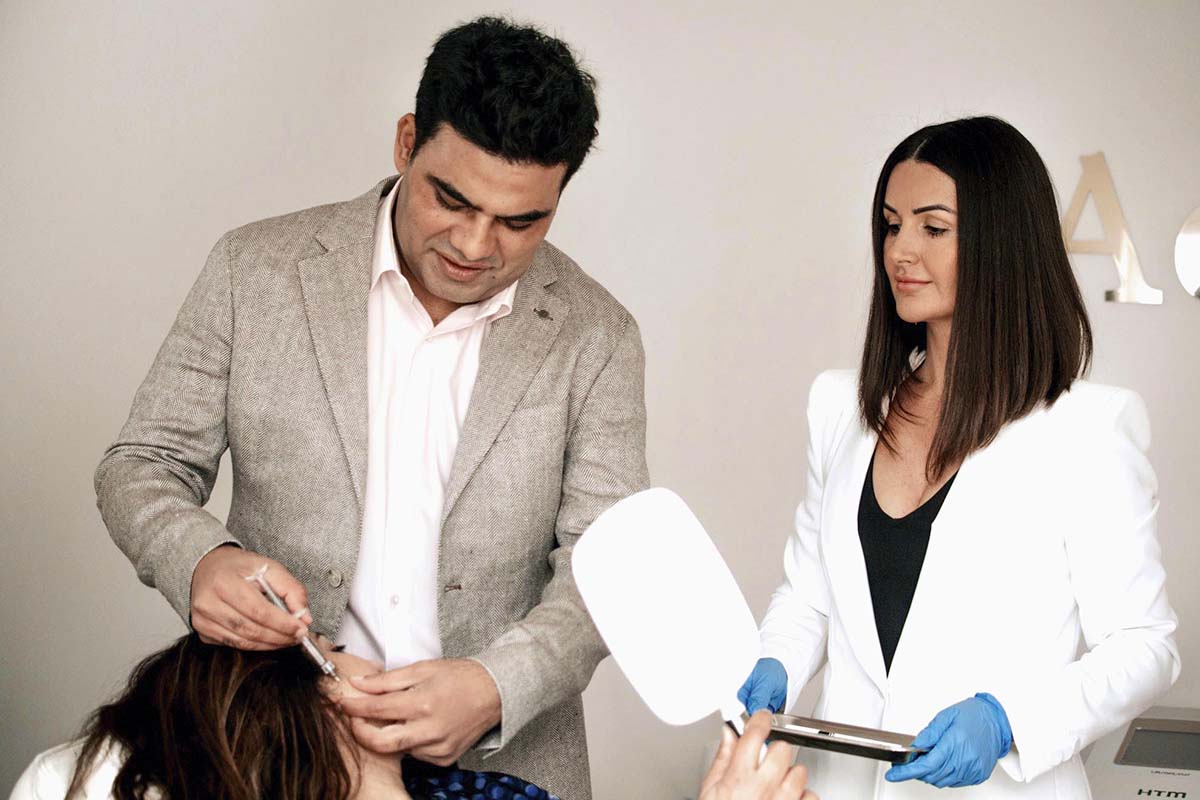 Whatever your beauty or body dilemma, the team at Harley Street's Derma Aesthetic London have the perfect solution
Wanting to tighten, brighten, lose, or even enhance your natural features are common concerns that both brides and grooms-to-be consider in the lead up to their Big Day. Often these are worries they've had for years and with their wedding on the horizon, it's an opportunity to finally address these problems – ensuring they look and feel like the best versions of themselves on the most important day of their life. This is where aesthetic medicine and cosmetic dermatology come in; a simple procedure carried out by qualified doctors that can completely transform your life and self-confidence.
Dr Raja and the team at Derma Aesthetic London are experts in advising and guiding their clients on the right treatments for them, to give them the results they desire. Dr Raja explains: "The beauty is in the balance and that's where our expertise comes in. We don't just do a treatment; we consider the overall effect it will have on our client. One of our most common requests is nose shaping yet, changing the shape of your nose will impact the rest of your face so we show clients how to get the best balance for them."
While Dr Raja undertakes medical-based aesthetic treatments his colleague Cleo Medeiros specialises in skin rejuvenation and also advanced aesthetics such as fat dissolving and lip enhancements.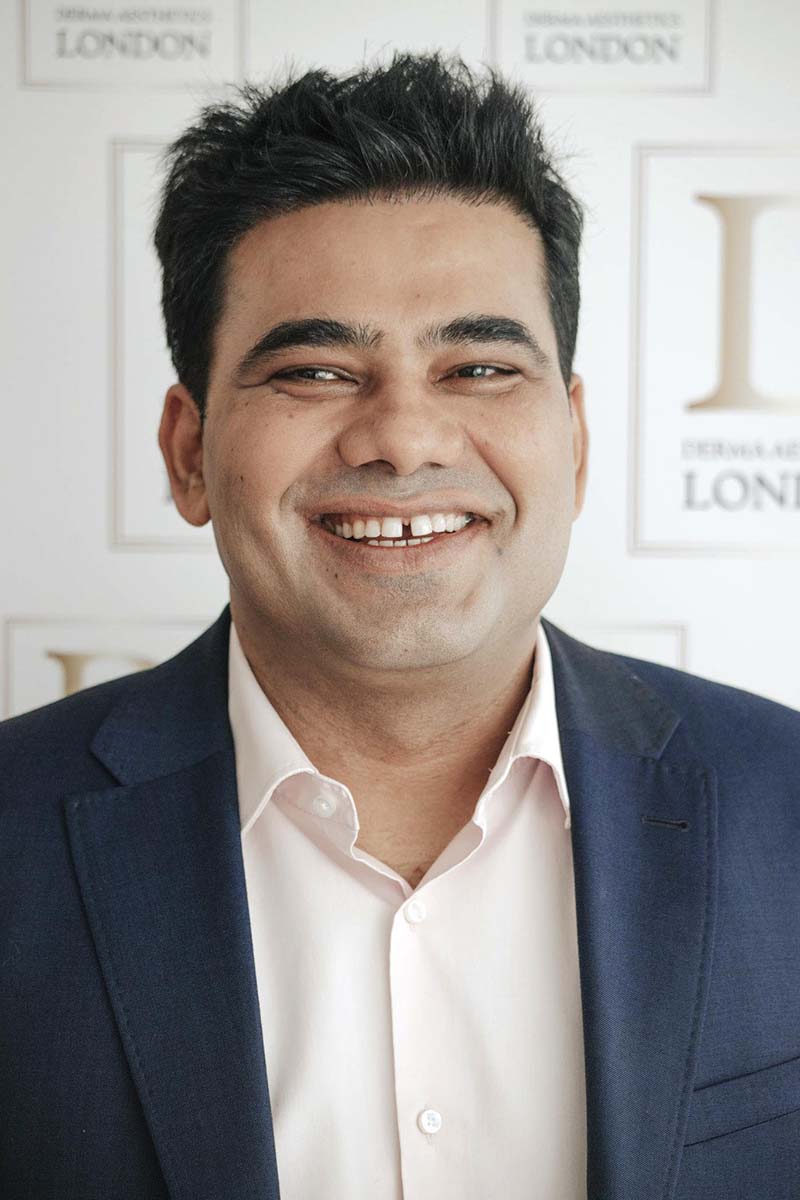 Dr Raja is a UK qualified Aesthetic Doctor and GP. He splits his time between his Wembley surgery and seeing clients in Harley Street for Aesthetic Treatments and Cosmetic Dermatology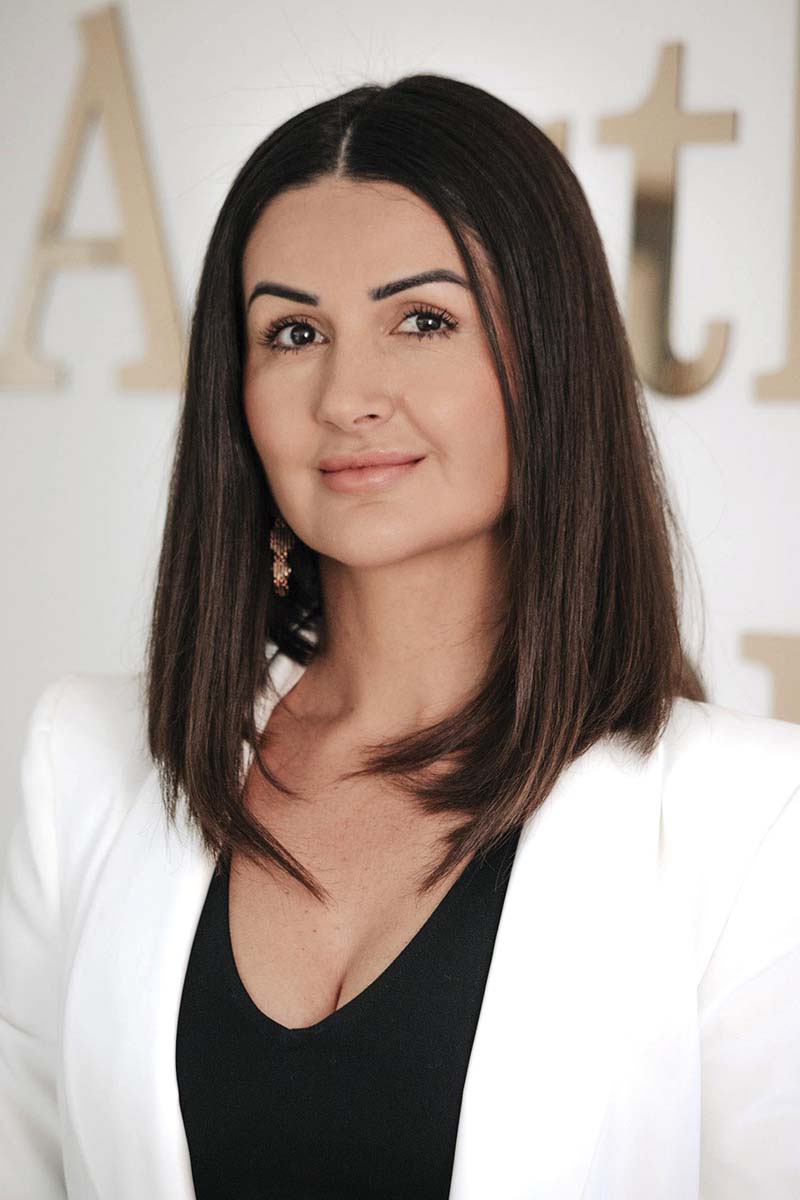 Cleo Medeiros trained in Brazil and specialises in skin rejuvenation and advanced aesthetics. She creates a unique and tailored treatment plan for all clients
Dr Raja's top three procedures for brides and grooms-to-be
HydraFacials
These long-lasting and transformative facials are an essential treatment for all brides and grooms, and for anyone else who has a major event where they want to look their absolute best. The facial gives you instantly glowing skin as Cleo explains: "It involves a thorough cleanse and chemical peel, extracting debris that is stuck in your pores and then protect your skins with antioxidants – it is revolutionary." You can have the treatment shortly before your Big Day suggests Cleo: "In your pre-treatment consultation we'll decide on a bespoke approach for your skin type and the results you want as we offer two types of HydraFacial packages. One of them targets the dark circles around eyes, a very common concern amongst our Asian clients and again one all brides and grooms want and the results speak for themselves: fresh, glowing and healthy skin made for being snapped by your wedding photographers!'
Cryolipolysis (fat freezing)
Cryolipolysis also known as fat freezing is an effective non-invasive way to reduce body fat. It uses a vacuum-controlled freezing technique that can destroy fat cells, eliminating the fats that are inside. It's done with the use of a device that promotes a kind of suction on the skin and freezes the fat cells at -8º C. By decreasing this fat, the fat cells decrease their size and consequently, the measurements are reduced. In addition, the process allows the decongestion of blood and lymph vessels, improving the cellulite appearance and there is also the restoration of collagen and elastin fibres, improving the firmness of the skin.
The estimated average fat reduction after a single procedure is 25% so it's no wonder this is such a popular treatment with brides and grooms as Dr Raja explains: "brides often want to look slim and toned while grooms want to look broader and one way this can be achieved is doing a procedure like this that removes the stubborn fat you're struggling to shift. Procedures are followed with full dietary and nutrition plans to help you keep the fat off."
Facial Harmonisation
"This is the term we used when we refer to ensuring there is complete balance across the face," Dr Raja explains: "Before a wedding, we usually get requests for our jawline and chin contouring treatments. We recommend you have them two weeks before your Big Day so that your face settles down and looks natural. These treatments will enhance your features by completely transforming your face. You may wish to get this done just the once, or again after 18-24 months as the natural signs of getting older can start to show around this time." Ensuring there is complete facial harmonisation is a priority of the clinic so you'll be in safe hands whichever treatment you decide to get.
To book a consultation with Dr Raja and his team, contact him at: Derma Aesthetic London
39 Harley Street, London
www.dermaaestheticslondon.com