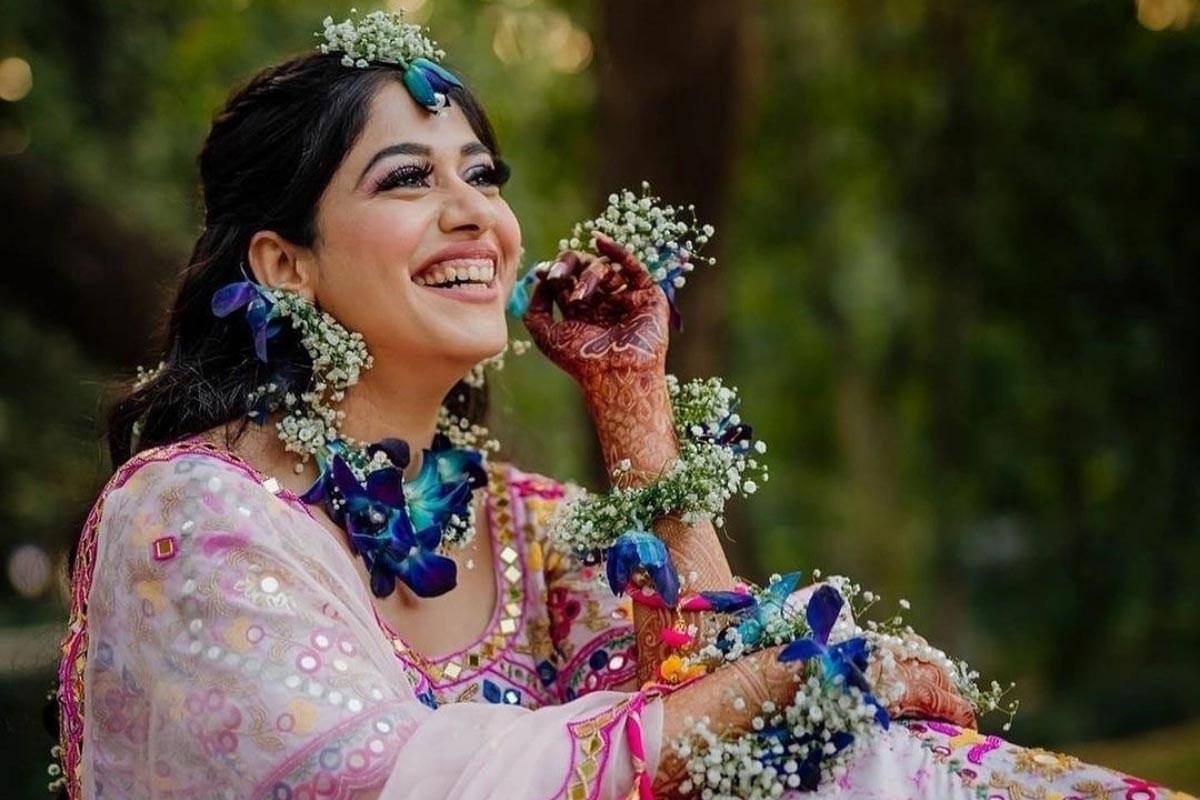 Blossoming Brides – Floral Jewellery Comeback
The modern bride is now choosing colourful and elegant flower jewellery over gold or silver. We've chosen our favourite floral bride looks from real weddings!
Wedding affairs are not complete without graceful and fresh flowers. 
Wearing these flowers in the form of jewellery is effectively the most beautiful and aesthetically eye-catching for any bride.  
The whole wedding function lights up when the bride has combinations of contrasting flowers in the form of jewellery. Everything from florals hairstyles to hand pieces, a bride can be fully accessories with flowers. 
 No gold or diamond jewellery can ever match the elegant look that floral jewellery offers. 
The glowing brides remind us of the ancient women who would use flowers as an accessories to highlight their beauty and radiance. 
Since time immemorial, brides have adorned by flowers like a piece of jewellery.  
As time went by, the ornaments and jewellery took over. 
Recently, the trend of natural flower jewellery has been picked up by the urban modish brides again and the floral wave will not calm down anytime soon!  
We've picked our favourite floral-bridal looks from real weddings!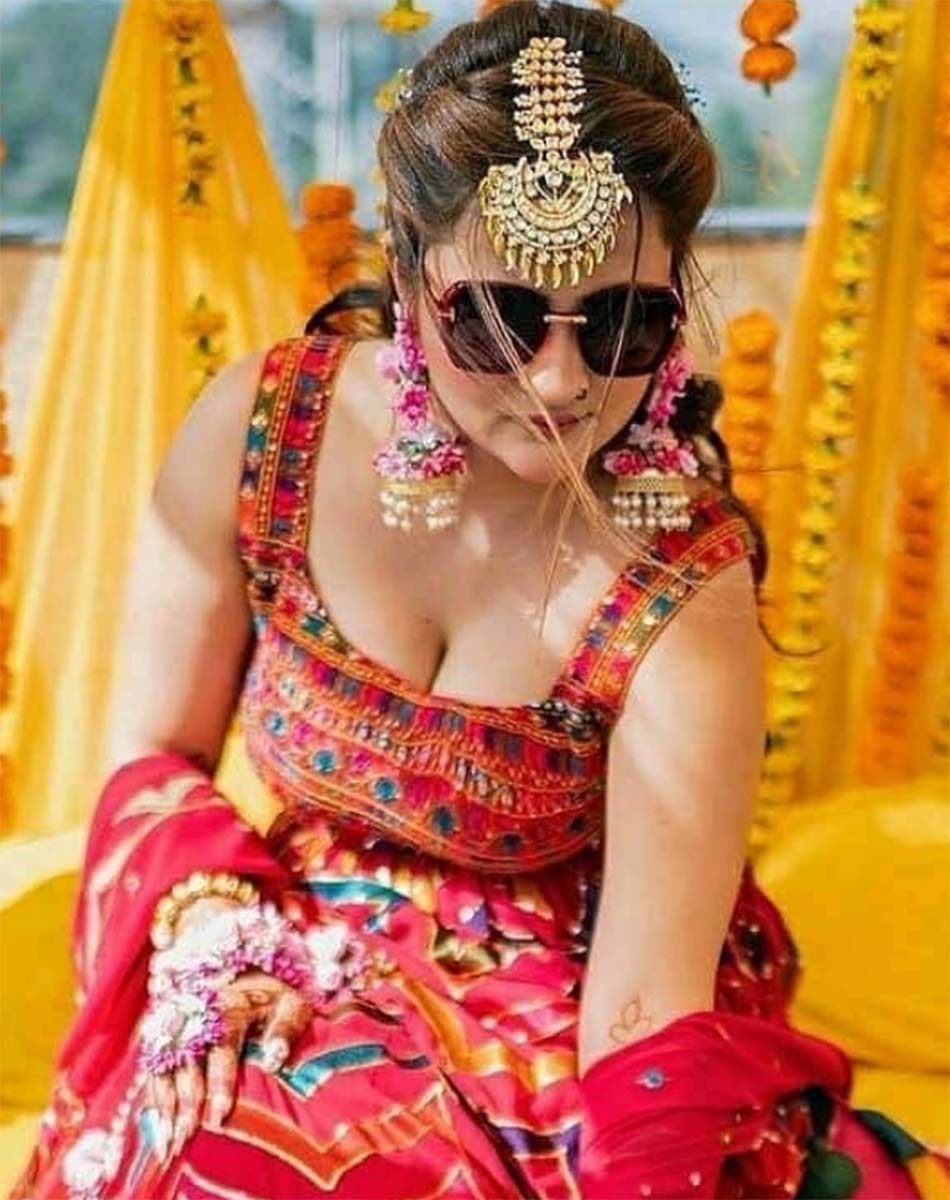 The Pink Ghagra bride
The hot pink modern bride looked glamorous on her haldi with the cutest matching rose-pink earrings and hand jewellery pieces!
Image courtesy: @madeinheavenstudios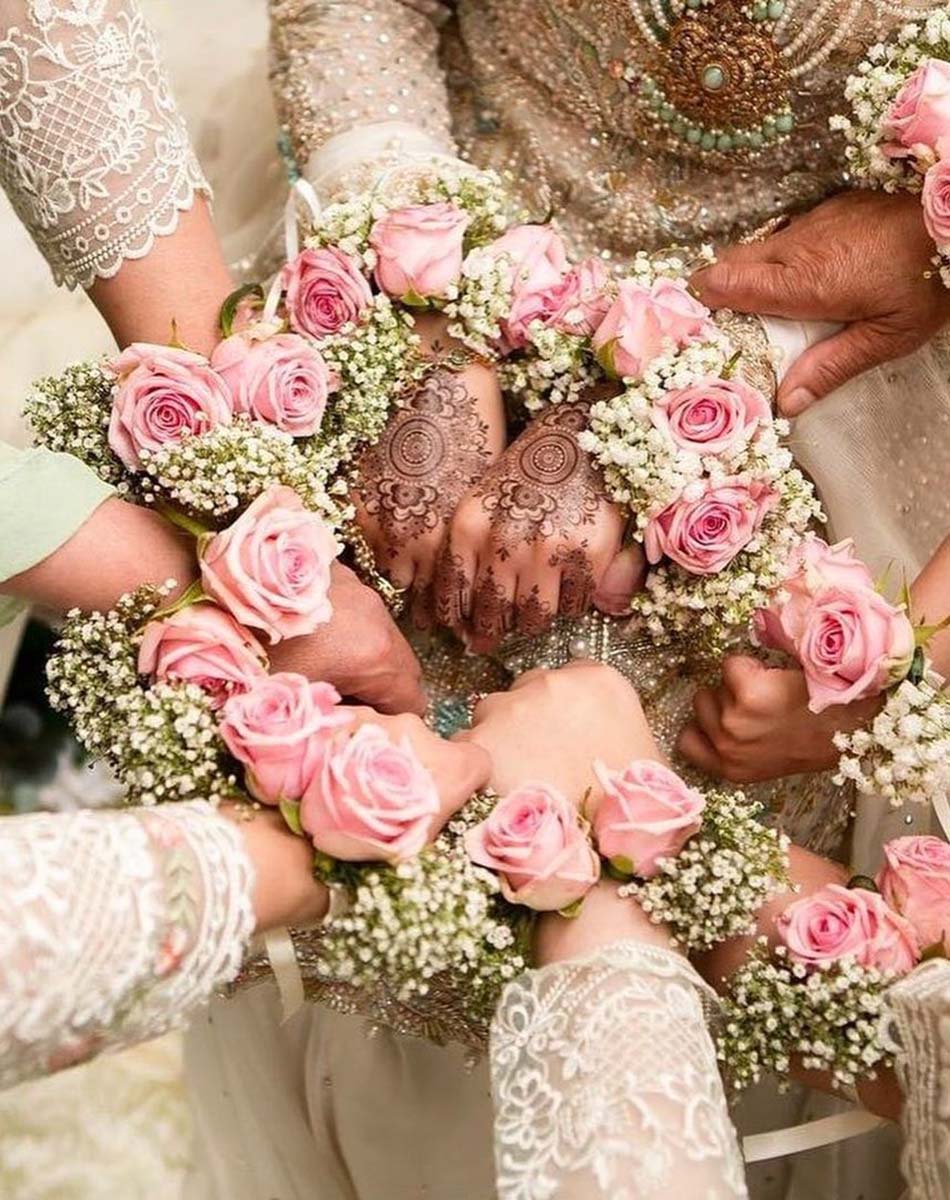 A touch of Rose
A captivating way to enhance the beauty of an ivory outfit is by adding soft-pink roses as a signature wrist-corsage. The jewellery can be matched with the bridesmaids to make the entire ceremony glow with natural beauty.
Image courtesy: @binashzphotography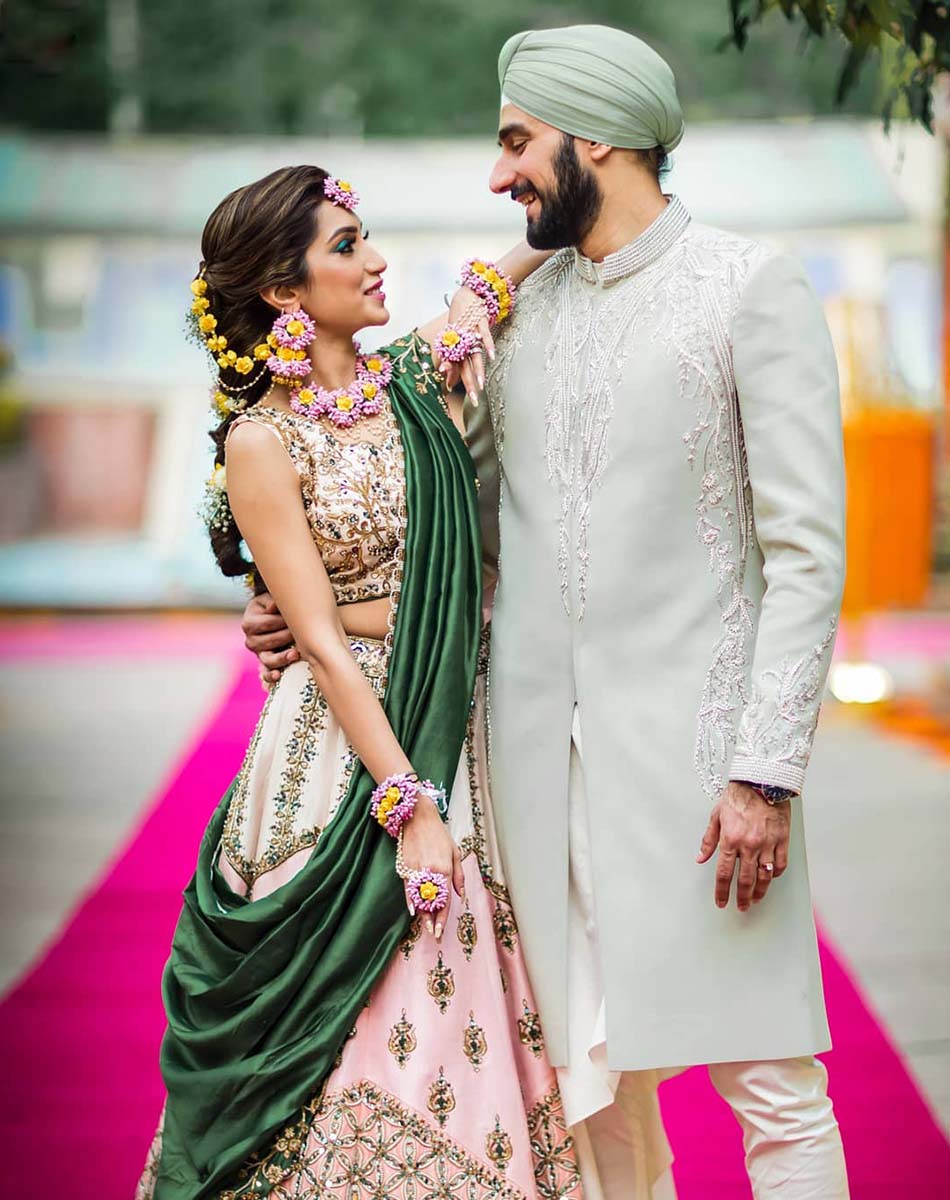 Floral Urban-Elegance
The stunning bride gracefully matched a simplistic royal green and light pink lehenga with floral pink and yellow jewellery from head-to-toe – creating a mesmerising stylish urban-floral look!
Image courtesy: @fotovisionindia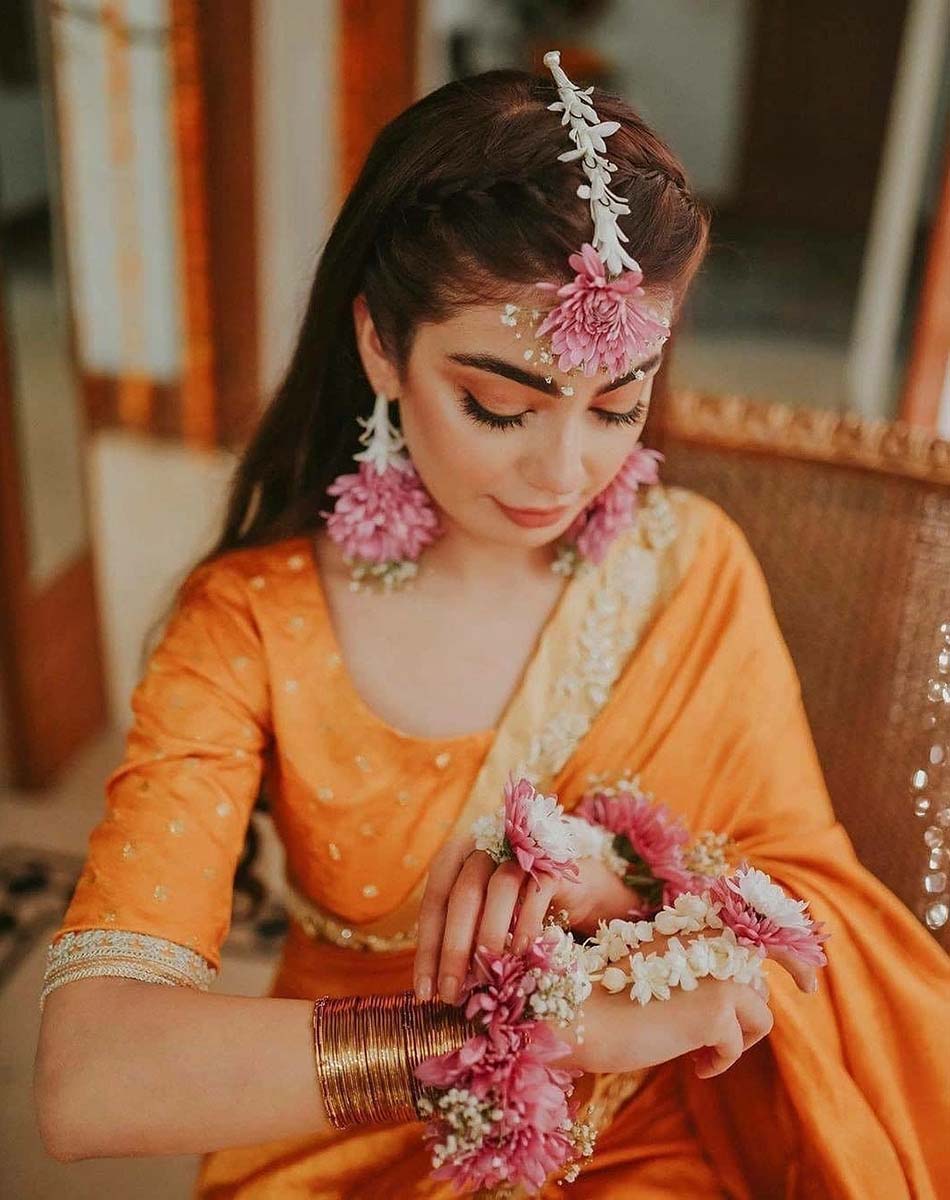 Delicate Sunshine Bride
Floral jewellery is most popular in simple ceremonies like Haldi and Mehndi functions. A simplistic saree or lehenga can be paired with delicate white and pink flowers to create a delicate and truly enchanting floral aura.
Image courtesy: @madeinheavenstudios