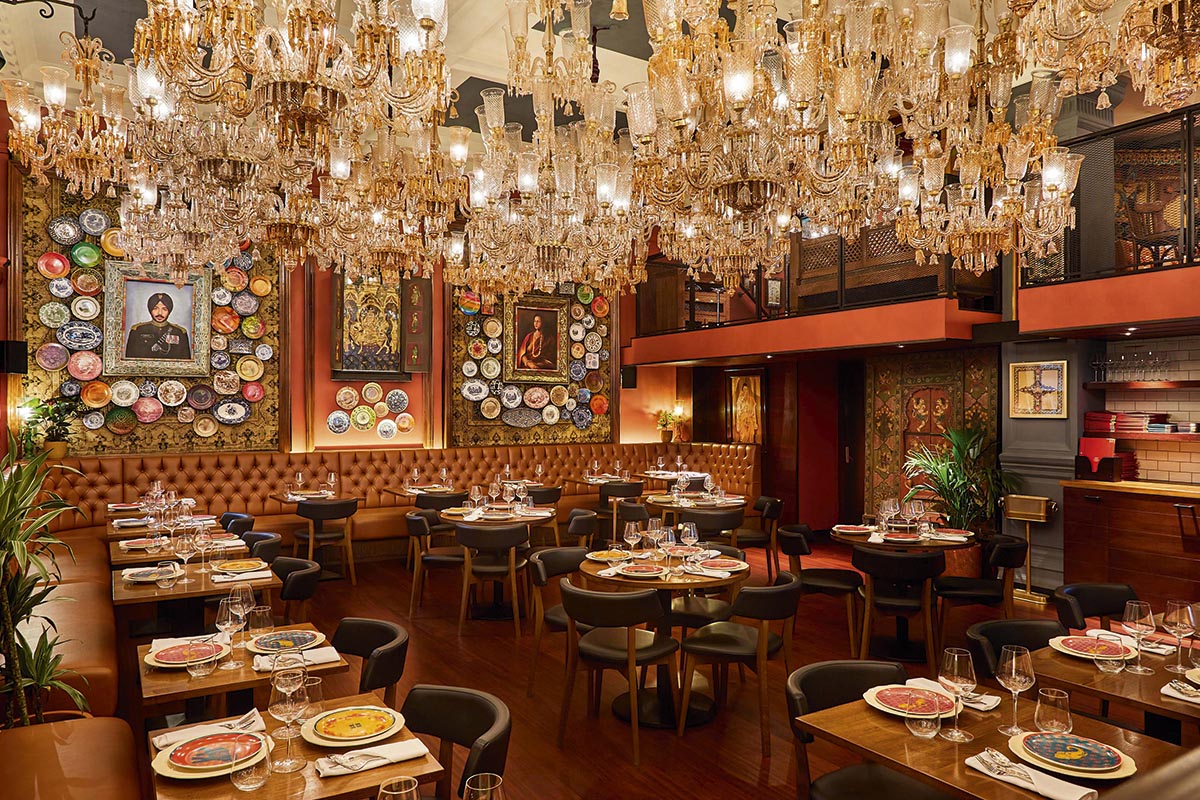 For the ultimate in decadent dining, treat your friends and family to a meal at Colonel Saab
Awe-inspiring from every angle, the award-winning modern Indian restaurant Colonel Saab established itself as the most fashionable dining experience in the capital when it opened in October 2021. A year on as it celebrates its first anniversary, the restaurant continues to cater to discerning diners keen to try their infamous Memsaab's Tasting Menu and those who are looking for a luxury private dining experience for a special occasion.
It's not just the food and décor that draws in the crowds, history and hospitality lie at the heart of this extraordinary dining experience which is the concept of hotelier Roop Partap Choudhary. He was keen to open a restaurant that celebrated the cultural cuisine that is rooted throughout India, from homes to street markets and royal kitchens.
When you enter the eaterie which Roop describes as 'a love letter to India' you'll be transfixed by the attention to detail. Part museum and part a treasure trove of artefacts and eclectic Indian art, these are things Roop and his family picked up during their travels across India when his father was a Colonel in the Indian army and nick-named 'Colonel Saab.'
VIP Dining Experience
If you're looking for somewhere to catch up with a small group of friends in the lead up to your Big Day, book a table in the main restaurant, or for a more exclusive meal, we recommend you book one of their extravagant private dining rooms. Colonel Saab is situated in a grand Grade II listed building, previously Holborn Town Hall which was also a public library back in 1894. The private dining rooms are a nod to this heritage with wooden features and stunning chandeliers.
The two rooms can accommodate 30 guests for a seated dinner, perfect for a pre-wedding function or a dinner that brings both families together. It's also perfect for a glamorous location for your hen or stag meal. And you don't have to worry about going thirsty. A drinks bar made by Asprey for the Maharaja of Patiala takes pride of place in the private dining room, while 17th and 18th century Tanjore paintings and handwoven Persian silk carpets adorn the walls and precious decanters and crockery from the palace of the Maharaja of Faridkot shimmer in cabinets. It's a space for dining and selfie-taking!
A Taste of India
Colonel Saab's menu is the culmination of the journey and adventures across India of Roop's parents, a blend of traditional and global ingredients and techniques. You can expect a nostalgic palate of aromas, memories and flavours so it's no wonder that Nobel Peace Prize winner Malala Yousafzai is a fan; she described the food here as "the only place which serves the authentic flavours from home."
Choose from the a la carte, seasonal menus for occasions like Diwali and Christmas, a British and Indian infused High Tea, the Tasting Menu or their popular two-course Lunch Tiffin. Dishes range from tender Anglo Indian Chicken Chop to perfectly marinated melt-in-the-mouth Sarsoi Ajwaini Fish Tikka alongside yummy vegetarian options. The Tasting Menu curated by Chef Sohan Bhandari allows you to try six dishes which takes your private dining experience to a new level.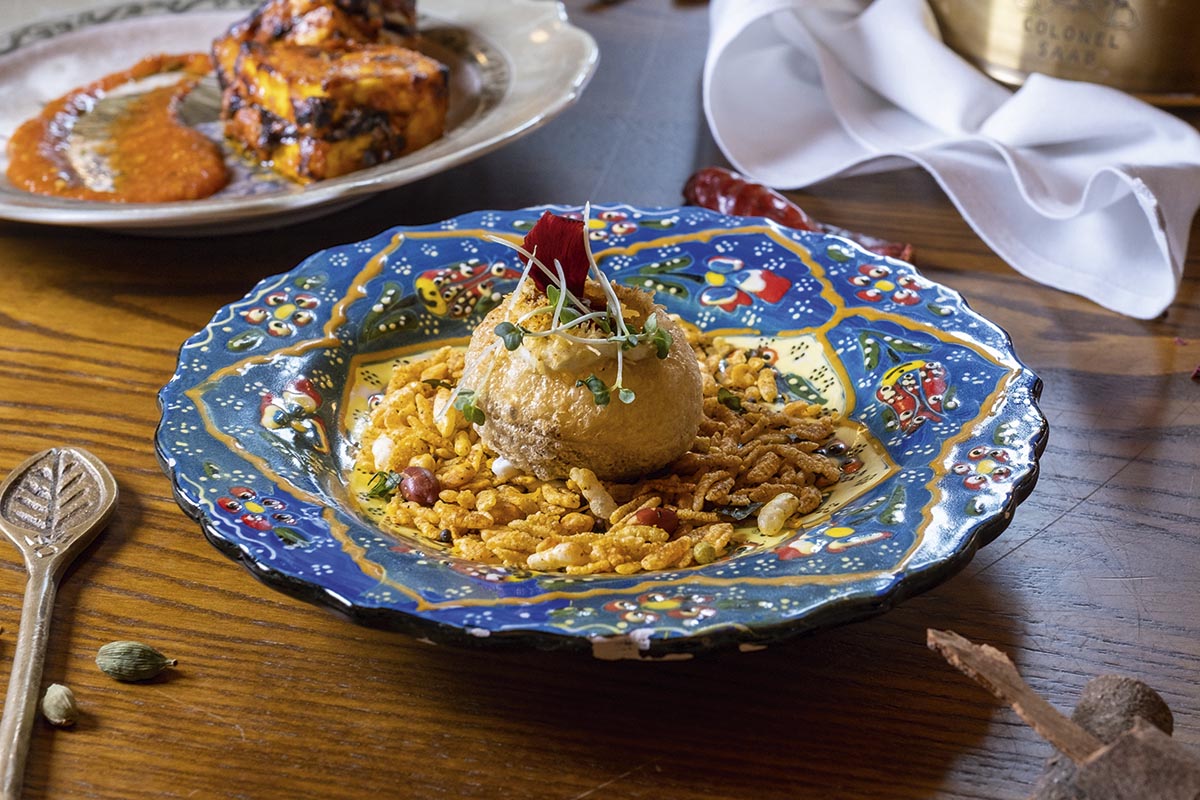 Raise your glasses
Every element of Colonel Saab has been lovingly and imaginatively crafted to create a multi-sensory experience of India, including the drinks. A Masala Dabba – or spice box of artisanal gins, whiskies and rums based on Indian botanicals has been created with the Diageo mixology team, along with innovative cocktails by celebrated mixologist Antony Bertin, designed to complement the food and named after family members. We'll drink to that!
Colonel Saab
193- 197 High Holborn, Covent Garden, London WC1V 7BD
T: 0208 016 6800
www.colonelsaab.co.uk