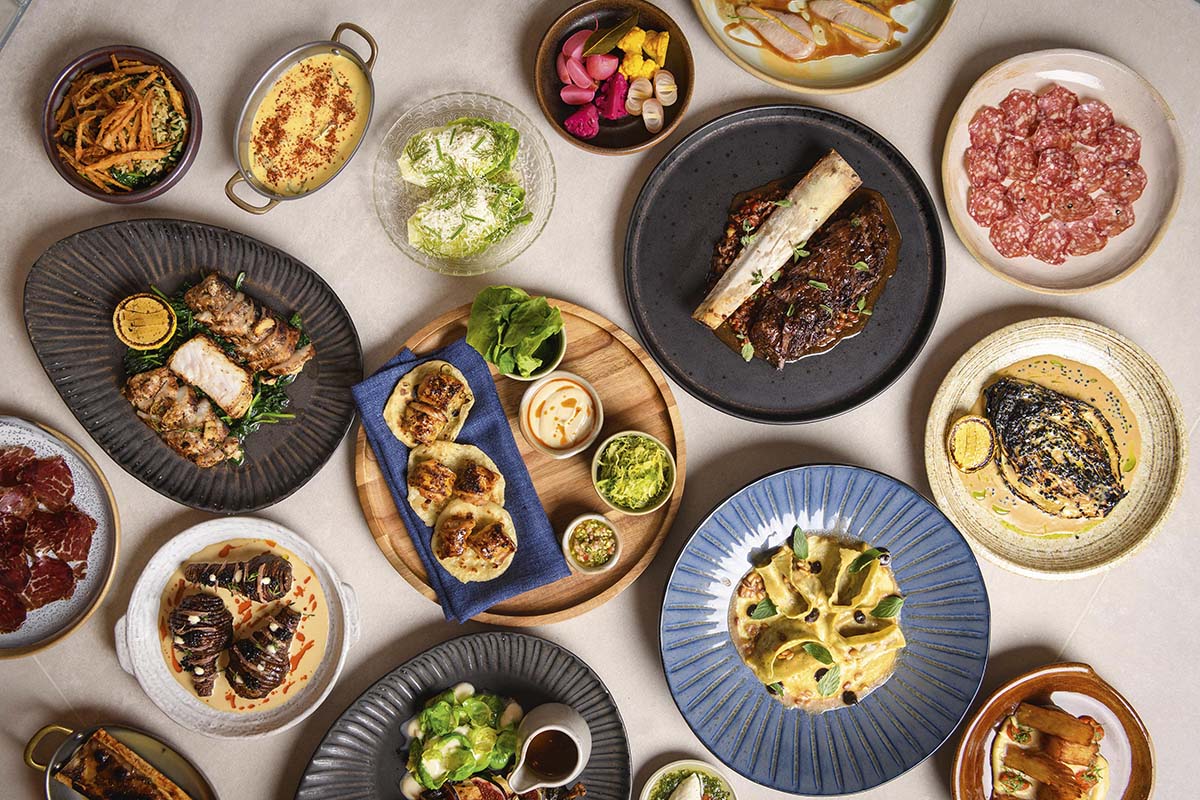 It's not a celebration without a feast. Our pick of what to eat and where to eat it
Eating out: Jeru restaurant
Let's get straight to the important bit: the bread. You've never tasted anything like the soft, warm squidgy fermented potato bread soaked in honey and parsley that starts your meal at the most talked about new restaurant in London's Mayfair, Jeru. Serving up Middle-Eastern inspired fine dining, the menu created by Chef Roy Ner infuses flavours and traditions from across the region with delectable and unexpected ingredients like persimmon in your salad and halloumi doughnuts smothered in grated truffle. Jeru offers a next level celebratory dining experience where the creative menu and good conversation is guaranteed to flow all evening.
But back to the bread. It's served as part of the Chef's Selection menu, which are thoughtfully curated meals that allow you to enjoy the full Jeru philosophy. Expect several rounds of starters served like tapas, impressive mains like charcoal octopus served with Hasselback Jerusalem artichokes, finished with creamy aubergine ice cream. The in-house sommelier can recommend the perfect tipple to match your meal and there's an impressive range of cocktails and mocktails. Set within charming interiors there's an open kitchen with a friendly ambience, or for a more intimate experience book the private dining space. With its warm and enticing atmosphere and gastronomic excellence, Jeru will instantly become your new favourite place to dine.
www.jeru.co.uk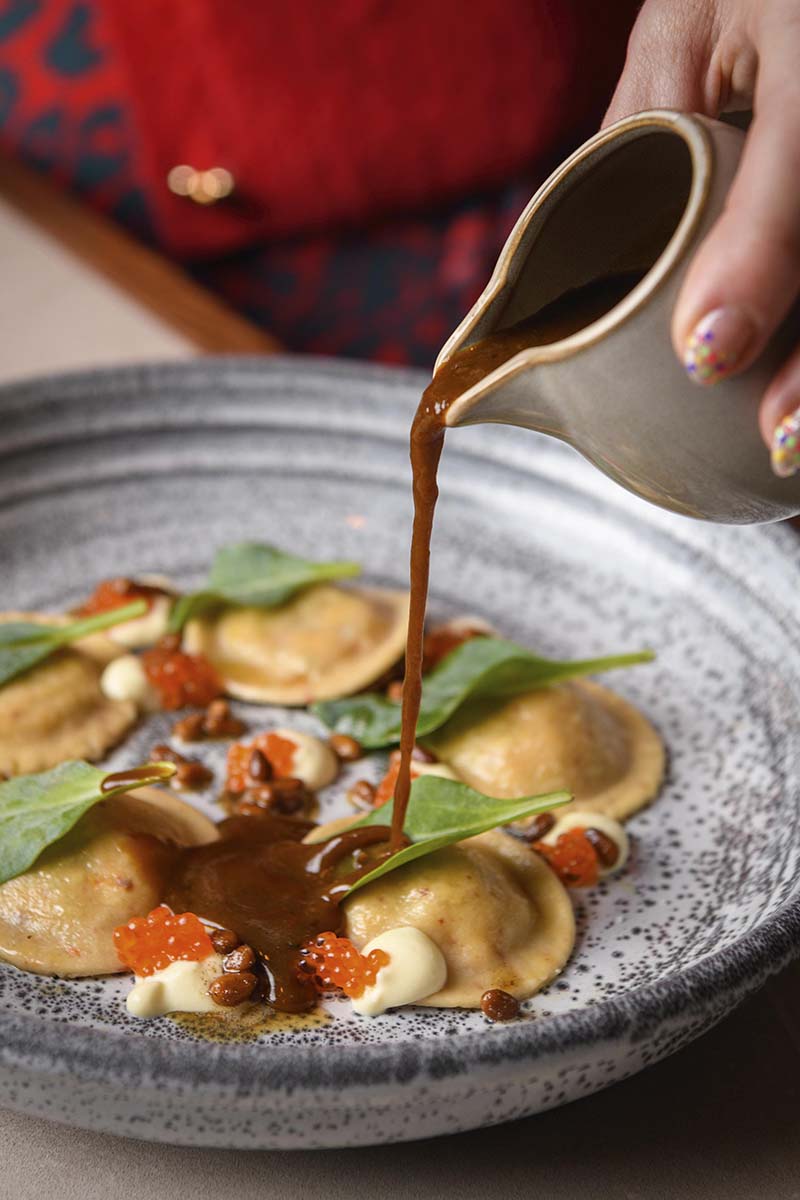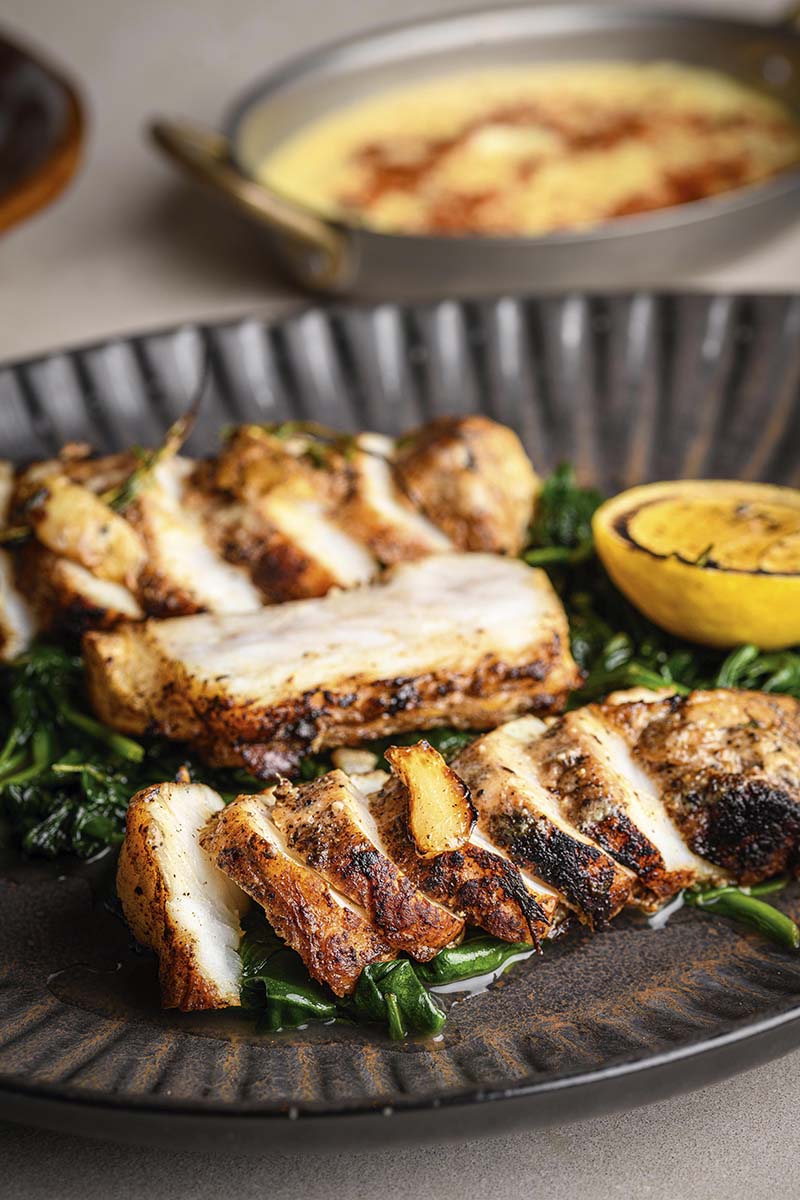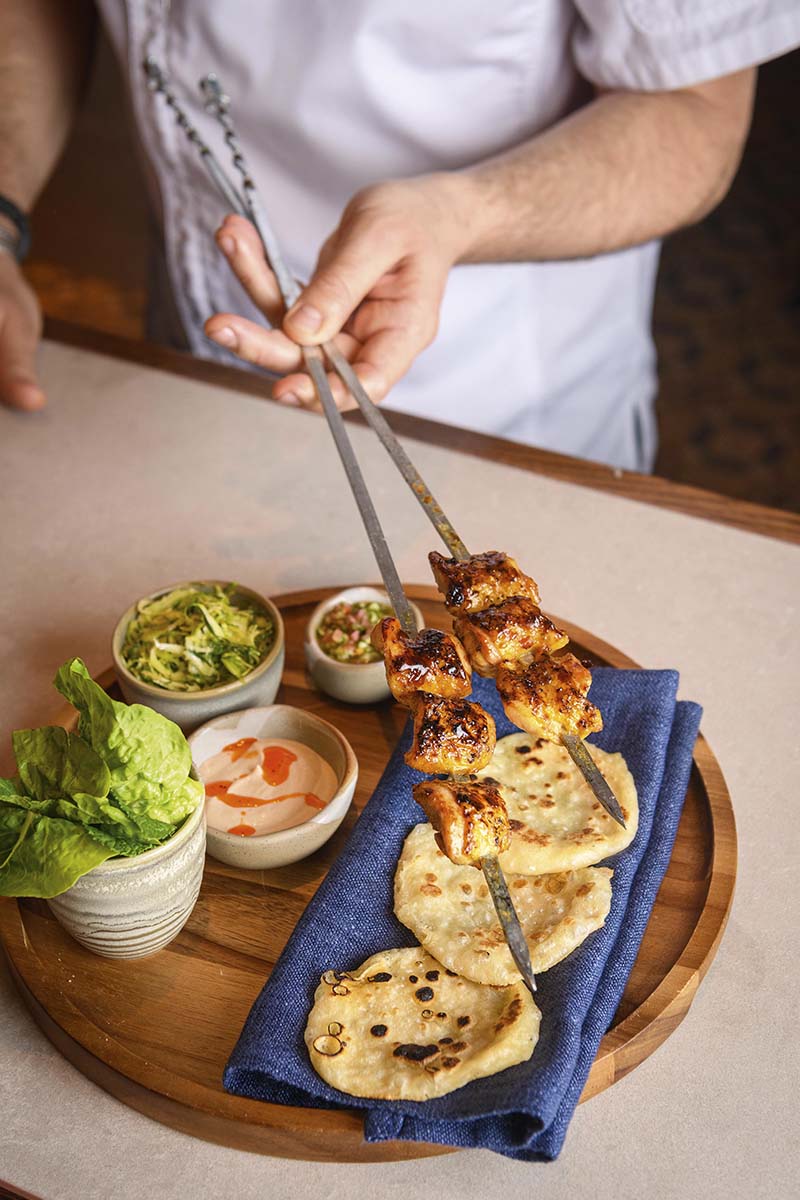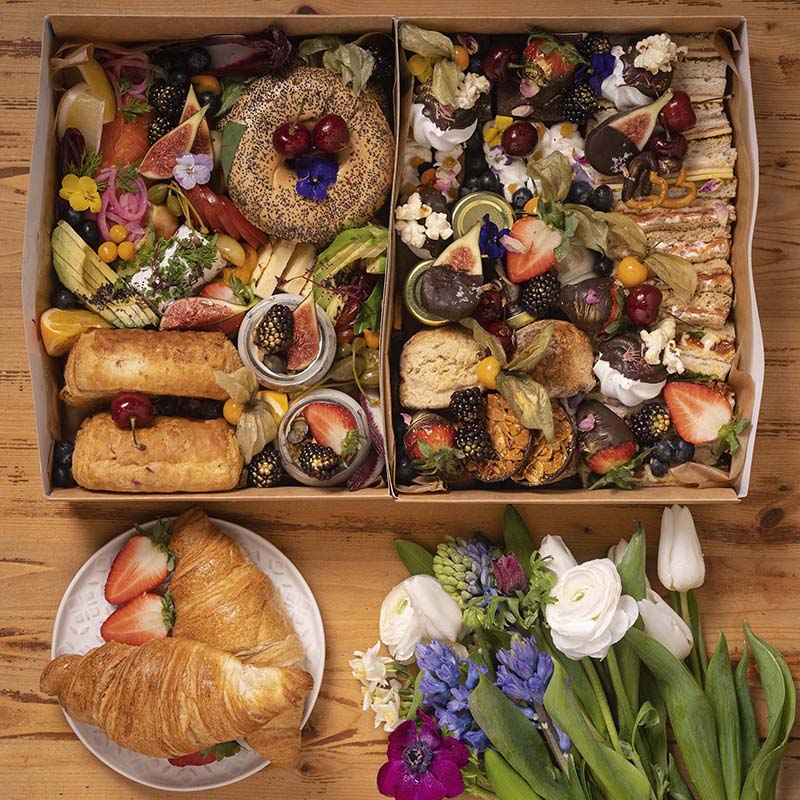 Eating in: Forage & Feast
Everything on Forest & Feast's Instagram has us drooling. Their epic showstopping grazing platters and boxes are brimming with fresh fruits and snacks, designed for entertaining. So, if you're hosting a get together around yours they should be your first point of call. There's the perfect platter for any time of the day from a brunch feast with croissants and yoghurt pots to a mouth-watering teatime brownie box filled with chocolate-covered strawberries, pretzels, and sweet treats.
www.forageandfeastuk.com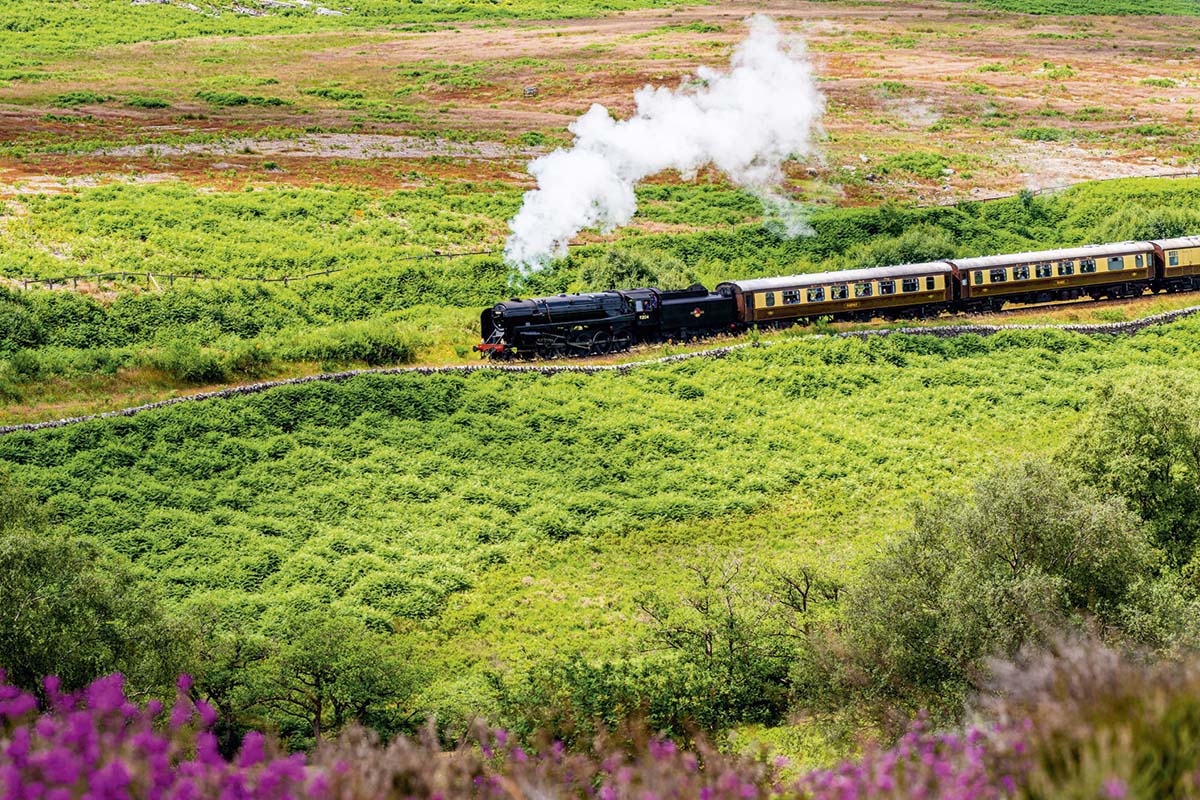 Eating away: Pullman Dining Experiences
Hop aboard the North Yorkshire Moors Railway for an unforgettable luxury dining experience where you can soak up the stunning trackside scenery while tucking into a themed feast. Their Seafood Special (8 April to 8 July 2022) menu features local catches or book onto their Passage to India 'Curry Train' service (12 April to 19 August.)
www.nymr.co.uk/pullman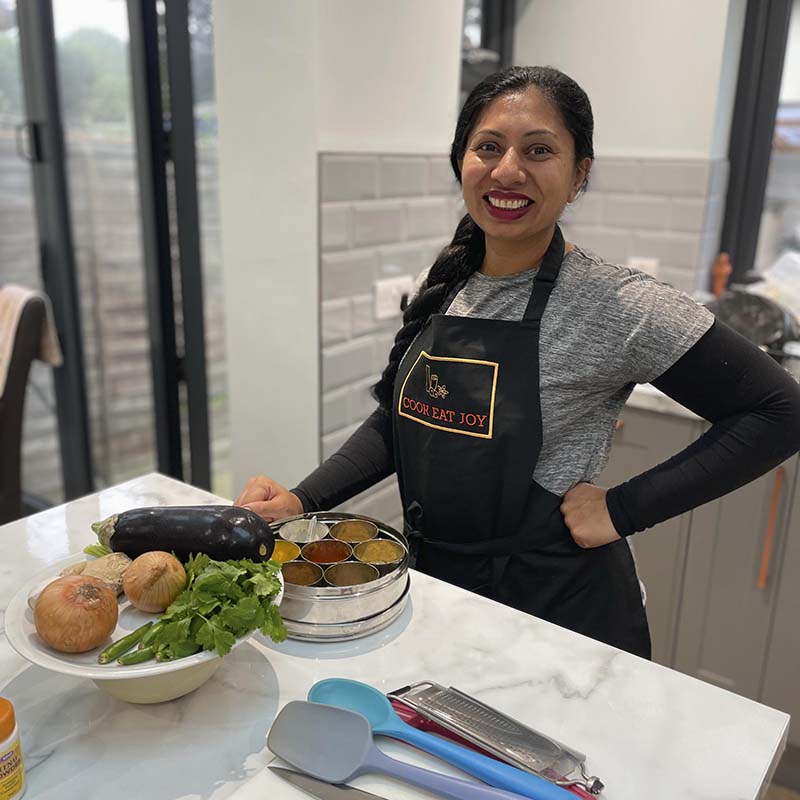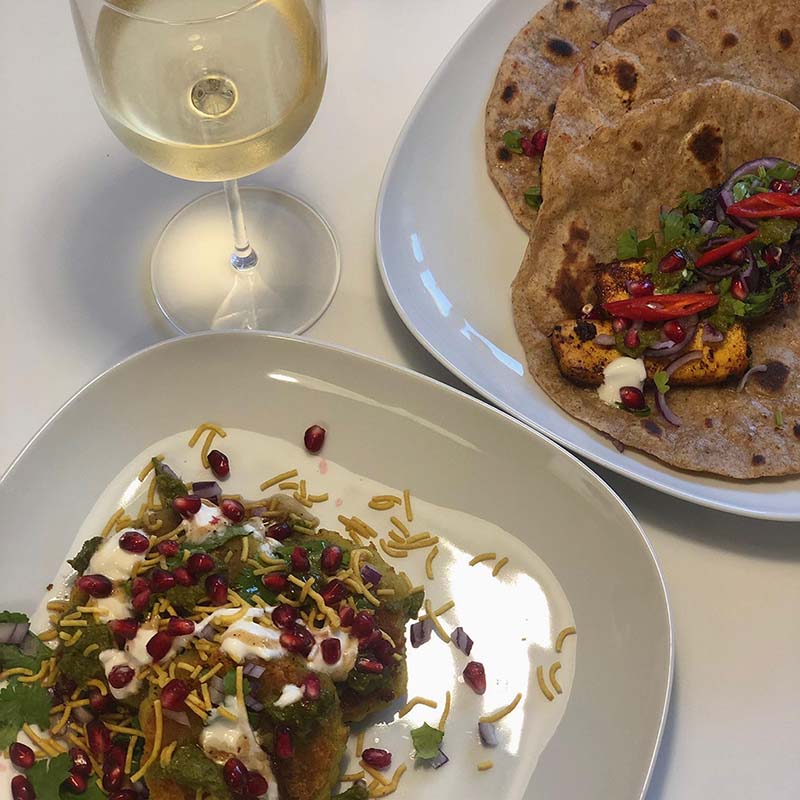 Eating Online: Cook Eat Joy
If you can't all get together then an online cookery class you can do at the same time is perfect. Cook Eat Joy is an Indian Cookery School run by food enthusiast Ela. Cookery classes can either take place at her home in North London, she can come to yours, or run two-hour sessions online. Participants are issued with a shopping list in advance so they can prepare the ingredients. Wherever your friends and family are in the world, you'll be able to share the experience together while learning how to make delicious homestyle Gujarati fayre including how to perfect homemade chapattis. Ela also runs classes in making a thali, street food snacks and her signature Dhal Masterclass. Count us in!
www.cookeatjoy.co.uk