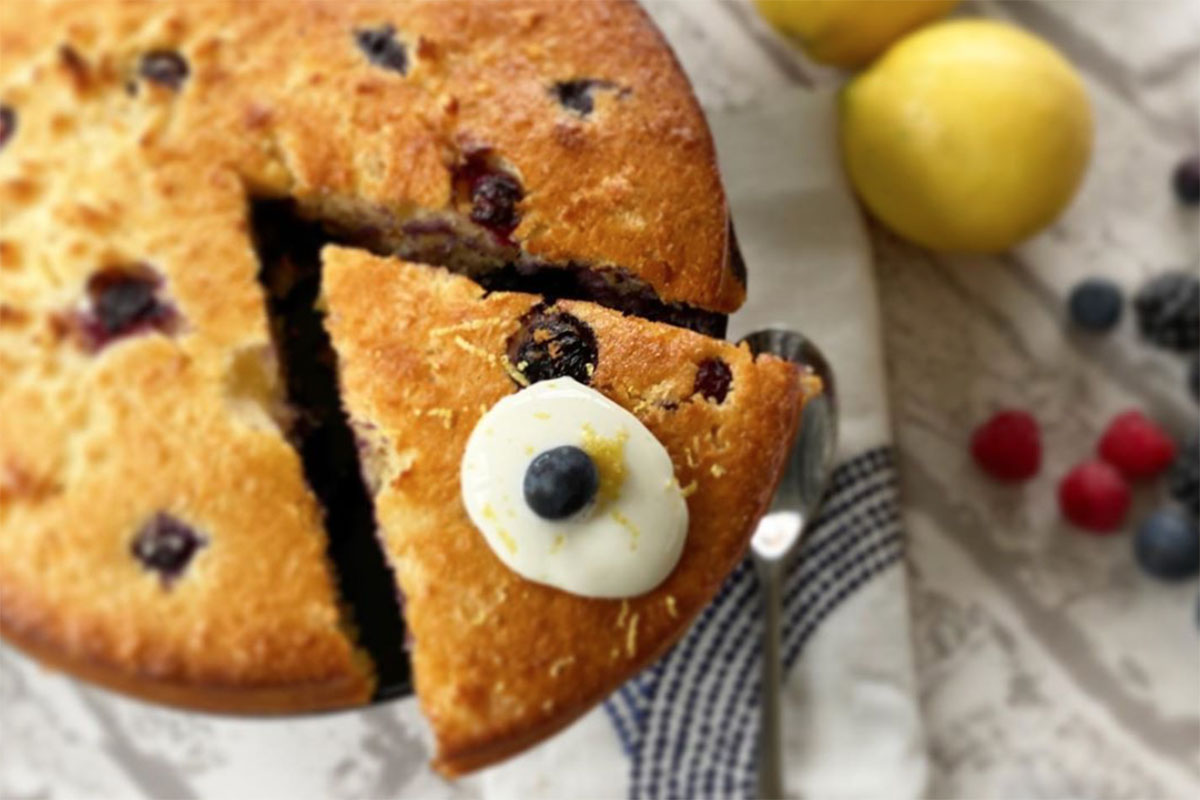 Weekend Treats | Coconut & Blueberry Sponge Cake
Try this super delicious sponge cake which only needs 8 cupboard staples. You are definitely on to a baking winner with this recipe from Renu Bhardwaj
Ingredients:
100g caster sugar
100g soft butter
2 large egg
100g self-raising flour
100g desiccated coconut, plus 2 tsp for topping
100g crème fraîche, or natural yoghurt
1/2 lemon juice and zest
180g punnet of blueberries or any berries you have.
Method:
1. Heat oven to 180C/160C fan/gas 4.
2. Beat the sugar and butter until pale and creamy, then beat in the eggs. Stir in the flour, coconut, crème fraîche and lemon zest.
3. Add half the blueberries in a baking dish (about 18cm square-ish) and squeeze over the juice from half the lemon.
4. Add the cake mixture and scatter over the remaining blueberries and 2 tsp coconut.
5. Bake for 35-40 mins until golden, risen and the sponge is cooked.
6. Serve with a dollop more crème fraîche and fruit.