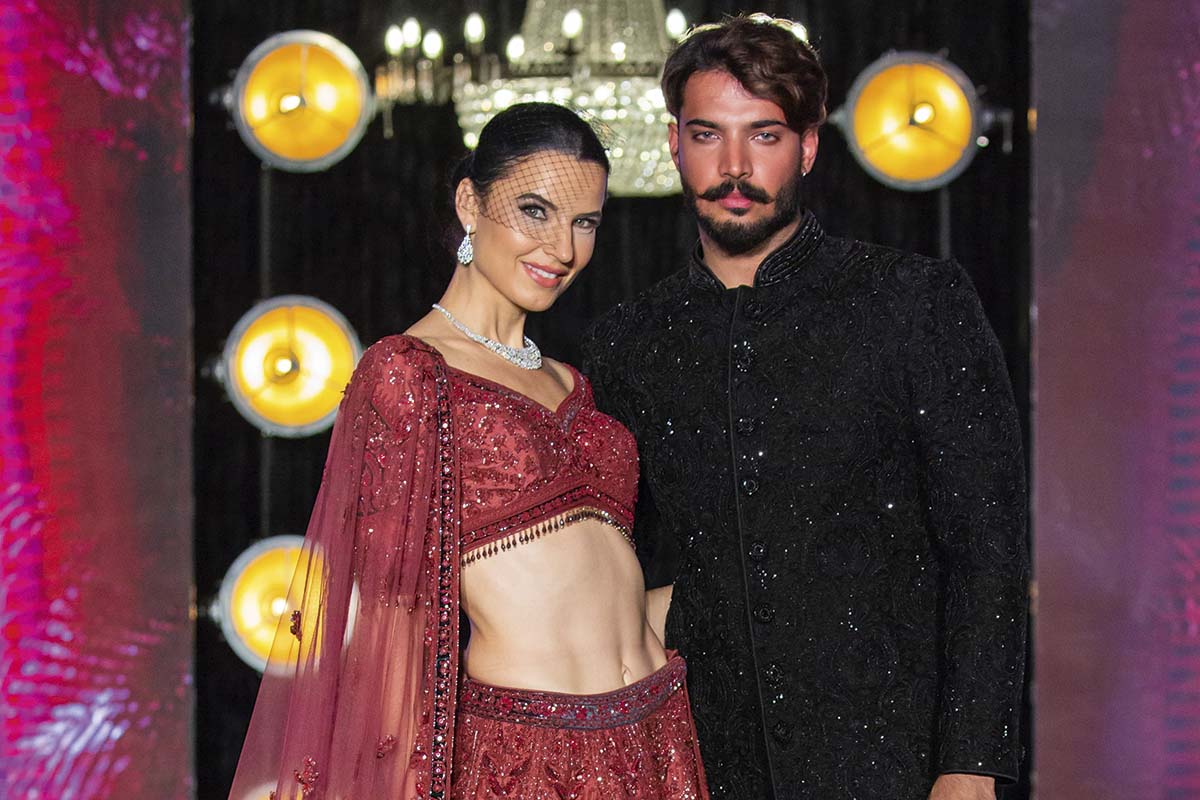 Turn up the heat with reds for every occasion
Official Makeup Partner: @officiallubnarafiq
Photography: @pardesiphoto
Ravishing reds rule the runway as legendary fashion boutique Monga's took the bold move to set the stage alight with a fiery red range of dresses and partywear. Sexy, seductive, and powerful, each statement design oozed glamour.
Stand-out outfits included a red-carpet-ready sequined gown with a plunging neckline that had A'list appeal and a flared lengha skirt accompanied by a bodice with a beaded chain styled above the waist, adding drama and decadence.
Reds were celebrated in all shades from bright tomato to dark antique maroon. The whole spectrum of reds could be seen in a statement lengha that had embellishments in varying tones of rouge, layered on top of a sheer lengha skirt. A striking combination, grooms were dressed in smart black sherwanis, giving a dazzling contrast to the vivid hues of the bridal collection.
Jewellery: Deeya Jewellery