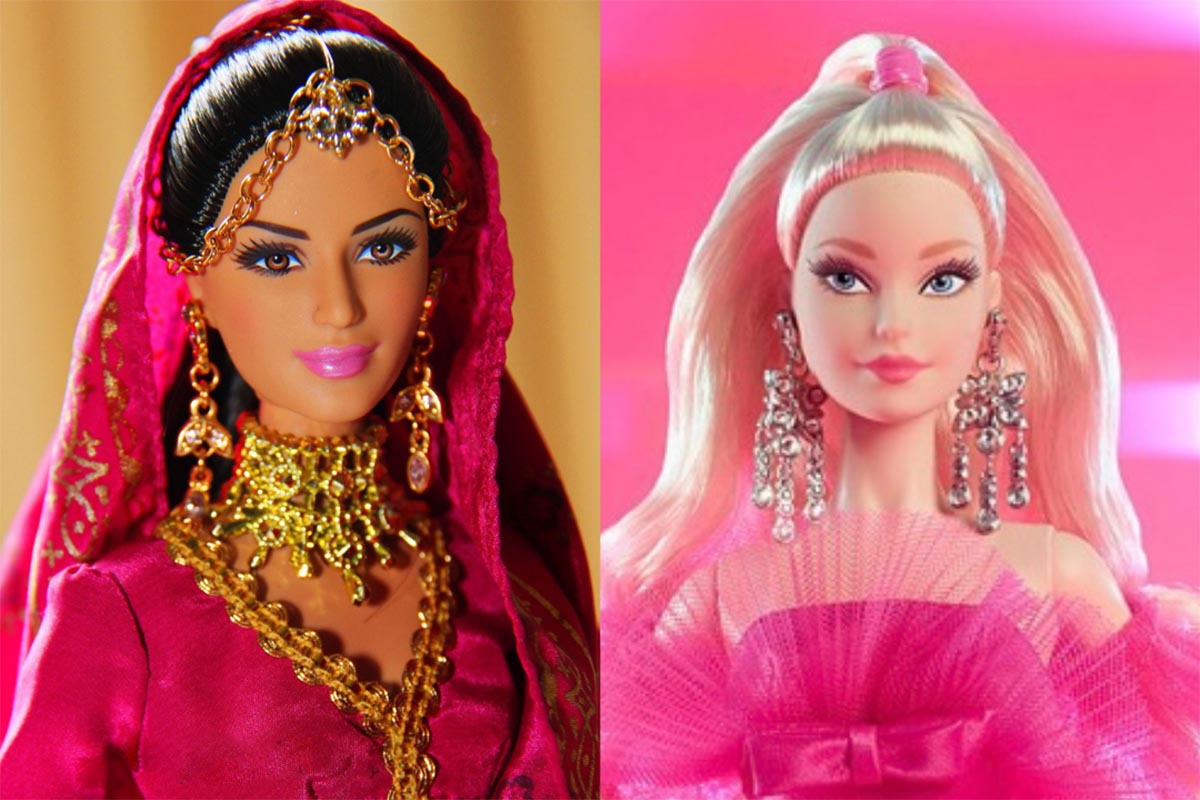 Would you bully a child into buying a brown Barbie instead of white?
Four sizes, 24 hairstyles and seven skin tones later, Barbie finally comes in brown. But even though brown is readily available to young children, does 'white beauty' still exist, encouraging them to purchase a white Barbie instead?
As problematic as Barbie is, she's been the alpha reigning female for decades in the little girls' toy collection. Barbie is advertised to 'inspire the limitless potential in every girl.'
From princess to president, astronaut to zoologist, there hasn't been a plastic ceiling Barbie hasn't broken. By encouraging imagination, expression and discovery through play, a Barbie prepares every girl for her future.
But does a brown Barbie have the same impact? A doll-test experiment in the 1940s, by Kenneth and Mamie Clark, showed the heart-breaking ways black children preferred white dolls to black dolls.
Growing up brown, most of the previous generation happily played with their white Barbie dolls, often naming them standard white names, like 'Rose' and 'Amy.'
The phenomena of depicting 'white beauty' can encourage young children to hate their skin subconsciously, feeding them insecurities and anxiety over their 'darker' skin from a young age.
Having introduced new skin tones, young children can learn to appreciate their skin, name their dolls 'Priyanka' or 'Zahra', and form a bond and better understanding of Western and Asian culture.
In a segment focused on race and dolls, MSNBC's Melissa Harris-Perry show, the host asks: "If you could love and nurture baby dolls of different races, might that begin to break down some of those implicit biases?"
"Precisely," answered her guest, Lise Eliot, associate professor of neuroscience at the Chicago Medical School.
Fortunately, young children have varied role models to look up to, amongst Moana, Dora the Explorer and Princess Jasmine, which encourage diversity and normalises different skin colours.
Whilst children may not understand the importance of diversity, the impact of inclusion and support is invaluable. So even though we should never bully a child into loving a Brown Barbie, we can kindly encourage them to participate in culture in more ways than one.