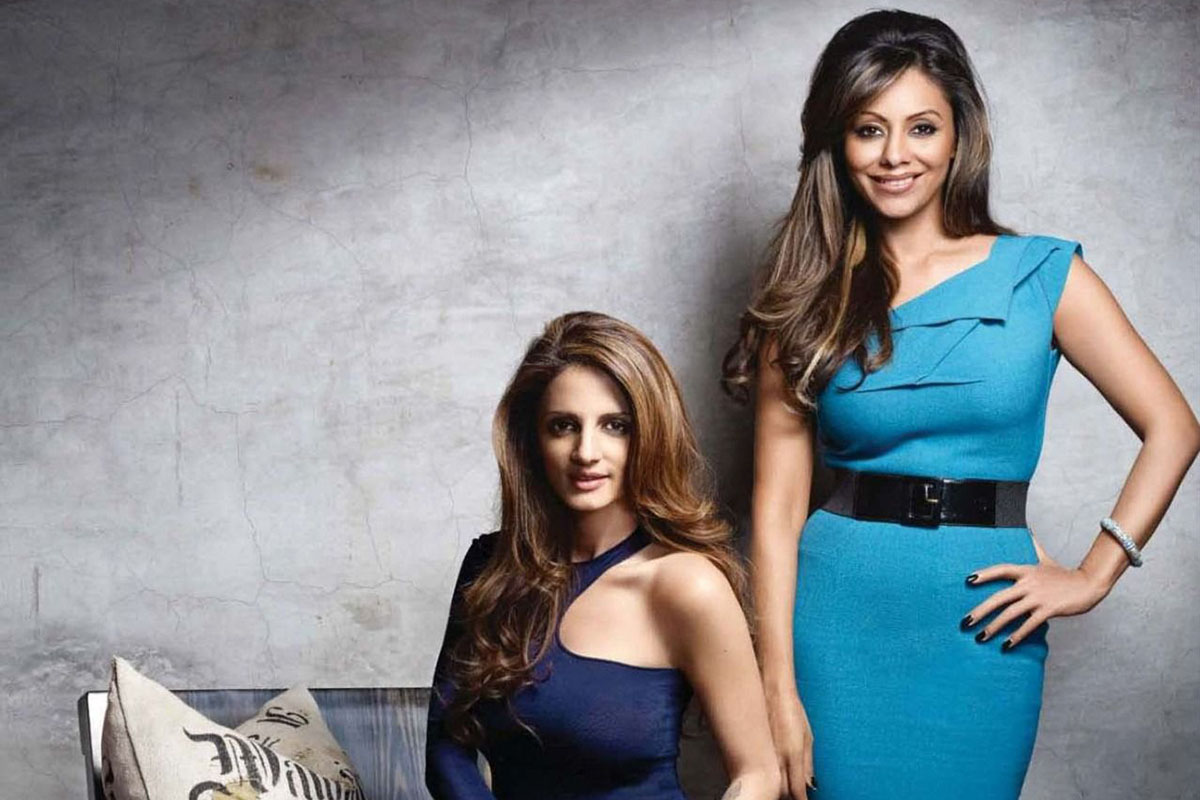 Sussanne Khan partnered with Gauri Khan to open The Charcoal Project
…and their fascination for home décor
As Shah Rukh Khan's wife Gauri becomes the latest Bollywood wife to find success as an Interior Designer, we look at the other filmstar's spouses who are bringing style and glamour to Indian homes.
Earlier this month Gauri Khan who has previously produced a number of her husband's films, announced that she's taking her experience as an Interior Designer to the next level, by teaming up with Penguin Random House to release a book entitled My Life In Design.
Gauri launched her brand Gauri Khan Designs (GKD) back in 2010 and over the last decade has made several homes, including her own. Her coffee table book released next year is packed with images, and it's the first time she's sharing her trade secrets for choosing home aesthetics such as colour schemes and soft furnishings. The book's biggest appeal is that it contains unseen photos of her family home and the Khan's holiday home, so if you've always wanted to know what Shah Rukh Khan's house looks like, add the title to your reserve list now.
The book was largely written over lockdown, when like the rest of the world, Gauri had more time to spend at home, admitting that it helped her through the 'dull' phases of being indoors. An A-lister in her own right, Gauri's personal style is always chic and sophisticated so we can't wait to see inside her crib.
But Gauri isn't the only wife to have forged a career in interior design.
Here are some others who've taken to beautifying their homes and inspiring others to do the same.
Self-made millionaires, it's great to see these Bollywood Wives following their passions and fulfilling their dreams. Now we just need a Cribs style TV show so we can have a proper nosey around their pads.