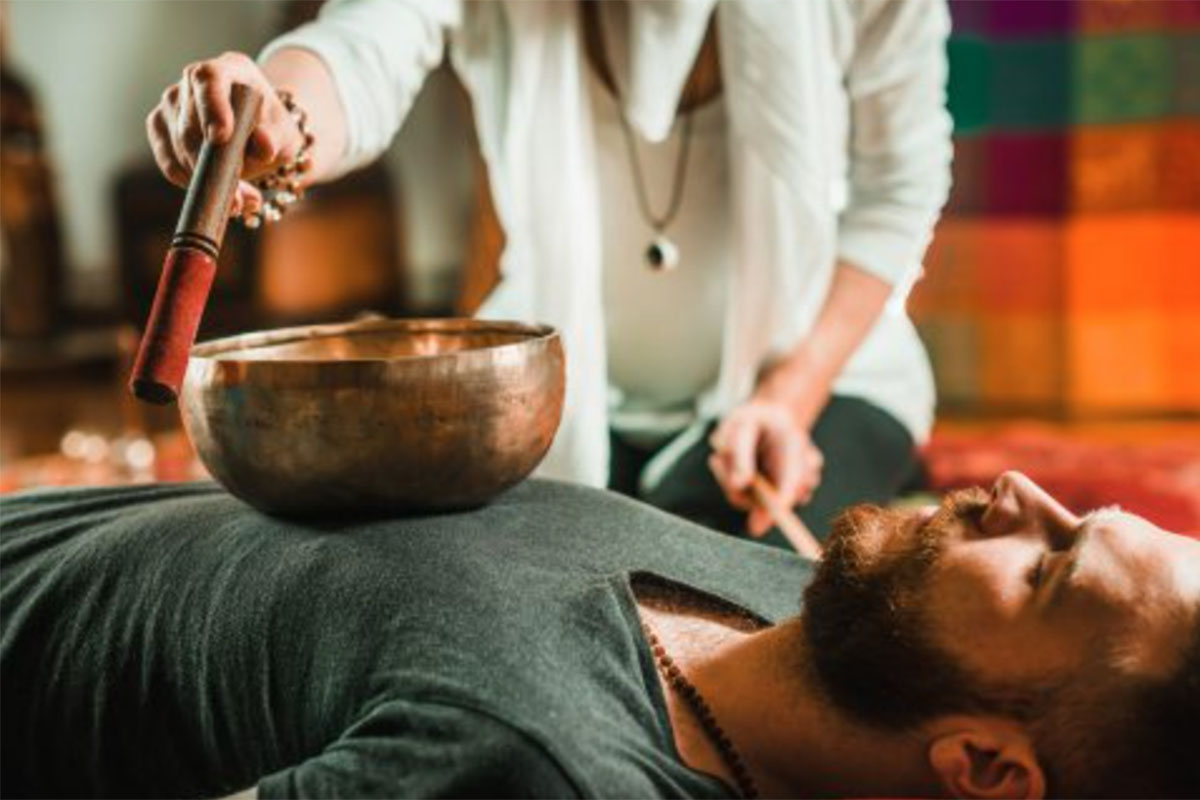 Sound Massage

A combination of Ayurvedic tradition and Buddhist healing philosophy, booking yourself in for a Sound Massage could be the most blissful decision you make this year. A therapy that has benefits for your mind, body, and soul, it works by engaging all your senses. While a classic massage will include soothing background music in your treatment room, the aural pleasures of a sound massage are even more powerful, leading to a complete state of mental and physical restoration.
It's a treatment where your sense of time and space will disappear, as you're lulled into a hypnotic state of relaxation. The session begins with three traditional Tibetan singing bowls being struck and these are left to ring until the very last vibration disappears. The next one of your senses to be engaged is smell and you'll be asked to inhale aromatic oils to calm your mind, and help centre your breathing. While you fall into a state of serenity your therapist will begin applying pressure to your feet, hands, and head; the areas of your body that are most sensitive to touch, but are often forgotten about.
Once your body has been transformed by these gentle movements a thick butter style cream is applied to your face and body and massaged in before you're covered in warm towels. By now, you will feel like you're floating in heaven. The sound massage typically combines hot stone therapy too so you may find that your therapist applies hot stones to the backs of your legs.
Finally, after a warming, deep pressure back massage, the singing bowls are stuck again, this time on your back which is said to promote healing from within your body. A luxury ritual from start to finish, a sound massage is unlike any massage you've ever experienced before that will transport even the biggest stress head to a world of pure and utter bliss.