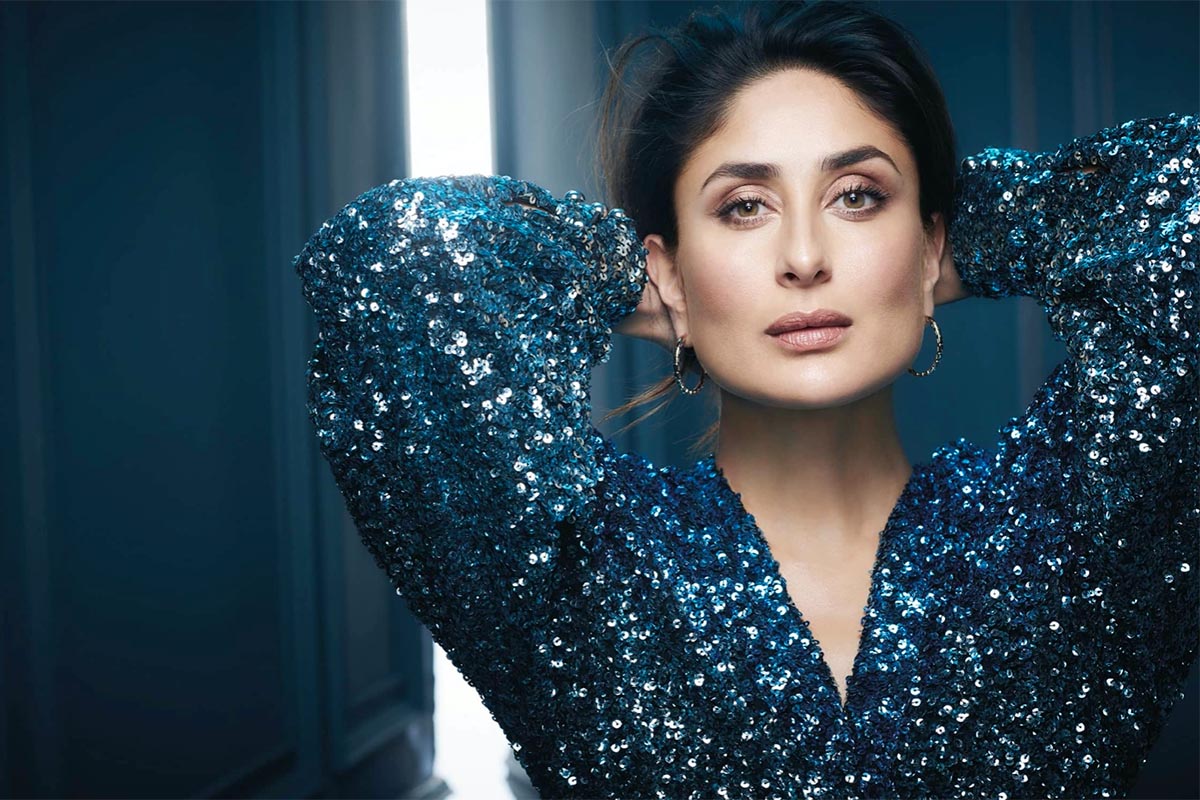 As Kareena Kapoor celebrates a milestone birthday we look back at why she's such a superstar
When you're the most glamorous woman in Bollywood the last thing you'd expect to be doing the night before your birthday is sharing photos of kebabs, but that's exactly how Bebo chose to mark her last hours of being 39. The actress who has spent 20 years working in the film industry, turned 40 today and took to her Instagram to share her reflections on how she's feeling about reaching her 40s. She wrote: "As I enter my 40th year… I want to sit back, reflect, love, laugh, forgive, forget and most importantly pray and thank the strongest force up there for giving me the strength and thank my experiences and decisions for making me the woman I am… Some right, some wrong, some great, some not so… but still, hey BIG 40 make it BIG."
Then, for fans who looked at her Instagram stories they saw homemade kebabs made by one of her best friends Reena, who was helping to prepare her birthday party spread. Kareena, who recently announced that she is pregnant with her second child chose to mark her major milestone birthday with a low-key event at home attended by her nearest and dearest including big sister Karishma. It's not quite the extravagance one might expect from an A'lister, but having worked with Kareena for an Asiana Wedding Magazine cover shoot, we also know that behind the glitz and glamour, she's one of the most humble and down-to-earth women you could ever meet which is why we're such huge fans.
Here are 8 more reasons why we think Kareena is Fabulous at 40
She's starred in some of the best Bollywood films
Some films were made for Kareena, that no one else could pull off, and one of those roles was playing Geet in Jab We Met. Behind-the-scenes she was going through a break-up with her co-star Shahid but on camera, their chemistry sizzled.
She makes glam look so easy
Kareena makes everything she wears look good, even casuals. We were particularly impressed when we saw the shots of her stepping out dressed head-to-toe in white for a recent hospital appointment. She always puts comfort before anything else and rocks it.
She injects humour into her performances
Her talents know no bounds, and while she can deliver serious performances like in Omkara, she can also make us chuckle, often due to her comic timing and expressions.
She always makes time for family
Kareena is a homebody and when we interviewed her for Asiana Wedding Magazine, she revealed that she'd much rather be at home with her family than attend a red carpet event. Her fam feature in her social media regularly.
Social Media doesn't control her
Speaking of socials, Kareena has never been one to overshare, and while other celebrities seem to obsess over their Instagram posts, Kareena only joined at the start of lockdown.
She chooses roles that stretch her
As the lead protagonist in Heroine, Kareena excelled on a new level showing her many facets as an actress. She played a turbulent, emotional character and she admitted that the role drained her to the point she was regularly in tears but she didn't give up.
She got married unexpectedly
The timing of Kareena's marriage to Saif Ali Khan shocked many people. She was at the peak of her career and people wondered why she would sacrifice her work to become a wife as it could end her career. However, Kareena proved her critics wrong and after tying the knot she's continued to excel as an actress while taking on additional roles of wife and mother, showing that you can have it all.
She's expecting
Being pregnant during a pandemic isn't easy. Kareena is taking the challenge in her stride and is continuing to work with safety measures in place, proving that nothing will stop her from being a true pro when it comes to being one of India's leading actresses.
Happy Birthday Kareena from the whole Asiana team, may your 40s bring you even greater joy and success.