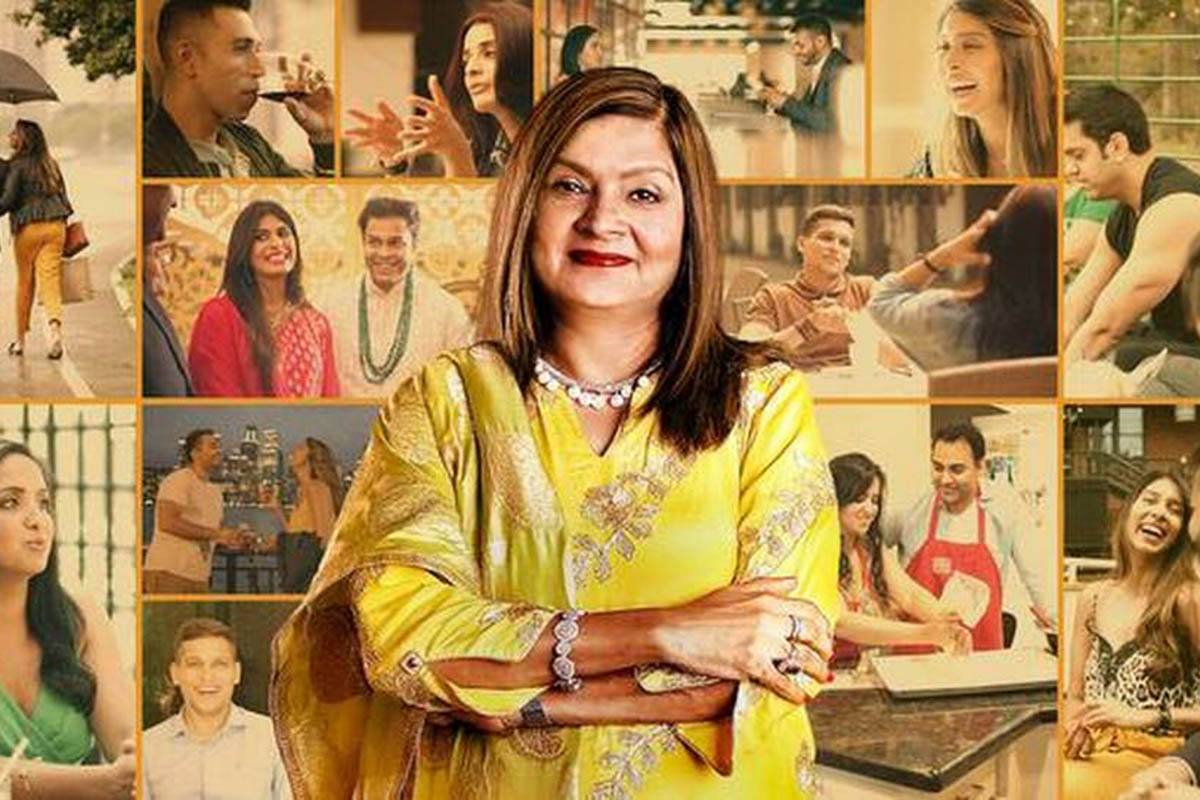 Sima Taparia, Mumbai's No1 Matchmaker
Mumbai's leading Matchmaker lands controversial TV show
It's been labelled 'classist' and 'colourist' so why is everyone tuning into Netflix dating show Indian Matchmaking?
Meet the ultimate Aunty-ji. Sima Taparia is Mumbai's finest matchmaker and in her Netflix series Indian Matchmaking she helps parents find life partners for their single kids. Her no holds barred approach keeps viewers in the millions flocking back; it's proving to be quite the guilty pleasure.
Considered the go-to Expert by India's elite, Sima claims: "Matches are made in heaven and God has given me the job to make them successful on Earth." Her role as cupid includes being available 24 hours a day to deal with enquiries, frequently flying across India and the US to meet with her clients and undertaking home visits, so she can truly get a picture of what and who would best suit a family's needs. To enhance her natural instinct in assessing the 'suitability' of a couple, she also gets astrology readings which give predictions on how many children a woman is likely to deliver and delves deep into family history. 
Typical desirables on a parent's wish list include money, the ability for women to cook and looking for a 'fair-skinned' partner; and it's this that has sparked the most controversy with viewers claiming the show promotes colourism and reinforces stereotypes. Sexism is also openly portrayed. When one female candidate rejects a man because he earns less than her, she's painted as the villain by Sima but when a man rejects a woman, Sima is far more accommodating to his views. Sadly much of the men's demands are hugely cringe; 'candidate' Akshay even proclaims: "My mom is literally what I want to be looking at in a wife."
Despite the backlash Indian Matchmaking is facing for its old-fashioned approach to arranged marriages, some Bollywood stars have shown their support for the eight-part show.
Divorced Rock On! actor Arjun Ramphal tweeted: "Whatever it is ur doing watch it. It's just superb. My sides hurt, cause can't stop laughing. Seema ji is better than Tinder."
Inevitably matchmaking isn't easy and Sima insists that the real difficulty is that young people today are just 'fickle and fussy.' From a viewer's perspective it seems more like the parents who are the choosy ones with some rejecting 100 of the matches presented to them. But that's not enough to detour them from splashing the cash in the search for finding 'The One'…for their offspring.
Indian Matchmaking first aired on 16th July and you can catch the full series now on Netflix. Have you watched it? Let us know what you think!