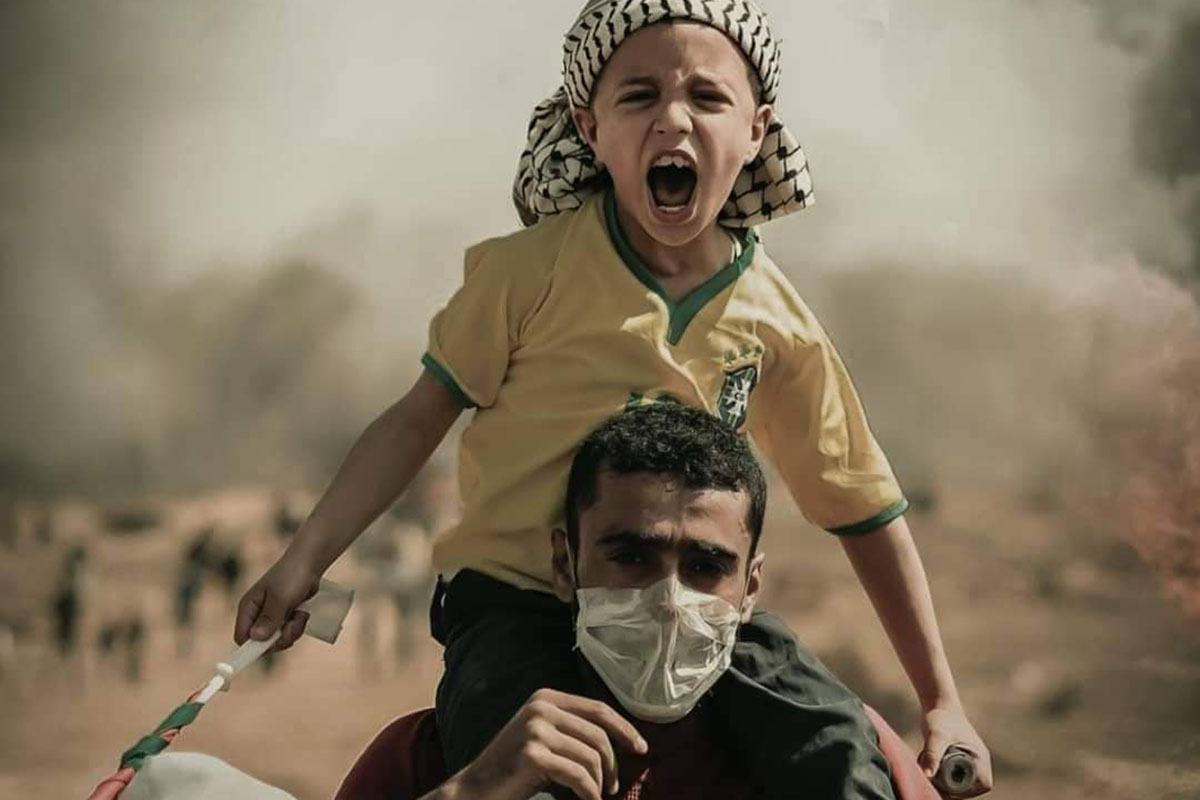 Palestine: An Injustice Against Humanity
The truth about Palestine
Earlier this year, peaceful demonstrators illuminated the streets of Sheikh Jarrah in support of nine Palestinian families forced to evict their homes. The families, amongst 28 others, have legally disputed their cases in Israeli courts for 42 years—the delayed decision impacts at least 425 residents.
In 2009, fifty Palestinians living in the Karm-Al-Ja'ouni neighbourhood were left homeless. Homes were legally signed to Israeli settlers through the agency of the Israeli government. The nine families could face similar conditions should they choose to reject low-grade government-issued properties near "garbage sites" if forcibly evicted.
Palestinian residents describe the forced removal as a "systematic push by the Israeli government to take over [Arab] homes."
The peaceful campaign of support has been used as a smokescreen to target national Palestinians. Since the evening of Friday last week, abhorrent police attacks on civilian residents have taken place, injuring 400 and killing at least 20 civilian residents, which have led to retaliation of militant forces in the Gaza strip.  Several cities have been bombed in East Jerusalem, Israel and the Gaza strip. One thousand rockets and 200 missiles launched by the Israeli military and militant group Hamas have resulted in 40 deaths and left Palestine covered in debris and chaos. The people of Palestine stand strong amongst the war of hate and terror they have been dragged into. The UN and EU have pleaded Israel should "show some restraint."
Al-Aqsa attack
Last Friday, the Israeli police force violently attacked the Al-Aqsa mosque whilst hundreds of Muslims gathered in prayer during the holy month of Ramadan. Despite women and children being present, the police justified their actions to "restore order" before "rioting of hundreds of worshippers" took place after evening prayers. Palestinians were bombarded with rubber-coated bullets, gas canisters and stun grenades.
An Al-Aqsa official bravely called for calm over the mosques' head speakers, "Police must immediately stop firing stun grenades at worshippers, and the youth must calm down and be quiet!" reports confirmed.
The Palestinian Red Crescent emergency service reported 21 deaths and 220 injured, alongside three eyeballs being removed, as they were violently blasted by rubber-coated bullets, amongst other serious injuries. Subsequently, emergency centres were set up nearby.
Palestinian President Mahmoud Abbas stated he "held [Israel] responsible for the dangerous development and sinful attacks."
The militant group controlling the Gaza strip, Hamas, prompted an ominous threat following the attacks," the enemy would pay a heavy price … if measures against Sheikh Jarrah residents were not halted."
Following the violent brutality, multiple attacks on Palestinians had been reported near Damascus gates and other regions of East Jerusalem. During the early hours of Monday, protestors barricaded the entrances of the Noble Sanctuary, also known as the Temple Mount, to Jews. The Israeli police threw tear gas and stun grenades at the protestors as they tore down wooden scrapes of the barricades.
Air attacks
On Monday evening, alarm sirens were triggered in Jerusalem and Beit Shemesh after a series of rockets were launched by the militant group Hamas.
Confirmed to have landed in open fields at the outskirts of Jerusalem hills, no casualties or injuries were reported. The Israeli government responded by launching a major military offensive against the militant group. Continued strikes were carried out Monday night, killing twenty people, including nine children and a Hamas commander.
The carnage dramatically intensified Tuesday night. Wednesday morning, Israel declared a state of emergency in the central city of Lod after Israeli Arabs gathered to mourn 52-year-old father and his 16-year-old daughter, who were killed when a Hamas rocket exploded their car. The gathering resulted in stun grenades and tear gas being fired at the protestors by police.
The protests followed the burning of buildings, businesses, and synagogues. With cities in chaos, Lord Mayor Yair Revivo stated, "This is a complete loss of control" emphasising "Civil war has erupted in Lod."
Earlier on Tuesday, Palestinian militants said the fire rocket barrage launched at Tel Aviv was a response to "the enemy's targeting of residential towers."
The atrocious barbarity has resulted in multiple deaths of innocent civilians. A rocket struck an empty bus in the suburb of Holon, Tel Aviv, injuring a girl of five and two women, ages 50 and 30. Two high-rise tower blocks on the Gaza strip were demolished after being targeted by the Israeli government, with the death toll currently uncertain.
The Foreign Secretary has condemned Hamas' rocket barrage, stating, "The ongoing violence in Jerusalem and Gaza must stop. We need immediate de-escalation on all sides and end targeting of civilian populations."
The reality of living under occupation
Even though the current affairs have stressed Palestinian and Arab lives to a new level of chaos, Palestine has been facing injustice since 1948. The creation of Israel resulted in 700,000 Palestinians expelled or forced to flee their homes at the hand of militia. Hundreds of Palestinian towns and villages were emptied of their populations and destroyed. Known as 'Nakba' by Palestinians, this tragedy and decades of displacement and persecution is still being lived by Palestinian refugees 70 years later.
Medical Aid for Palestinians explained, "For 50 years, Israel's military occupation has impacted on every aspect of daily life for Palestinians: restricting movement, imposing stressful bureaucratic control and threatening homes and livelihoods. Palestinians in Gaza have also lived under a decade of stifling blockade and repeated military attack."
As the occupying power, Israel is responsible for providing access to healthcare for Palestinians. However, after 50 years, the Palestinian health system remains underfunded and aid-dependent. Israel's policy of increasing separation between East Jerusalem, the West Bank and Gaza is also at odds with the creation of a unified, effective system of healthcare for Palestinians."
This violent brutality has been met with applause for the Israeli government's actions. A  Jewish settler in Sheikh Jarrah and a former spokesman for the area's settlements stated, "I want Jerusalem to be Jewish; this land belonged to the Jewish nation, to the Jewish people."
The deputy mayor of Jerusalem stated, "I would ask you if you are the owner of the property and somebody is squatting on your property, wouldn't you have the right to take him out from your property?"
What the majority of mainstream media platforms have been referring to as 'devastating conflict and appalling evictions' is actually a distant cry of systematic enforced genocide over 70 years.
Numerous celebrities have spoken out in support of Palestine. Half-Palestinian Bella Hadid stated, "I feel the pain of my ancestors. I cry for them. I cry for my Palestinian brothers and sisters there now, feeling unsafe and scared." Gigi Hadid stated, "You will not erase Palestine." after receiving backlash for her support.
Support Palestine
Research and learn about the conflict
Share and support on social media
Check-in with any Palestinian friends or family
Stay safe when attending protests (please wear your mask and adhere to social distancing rules)