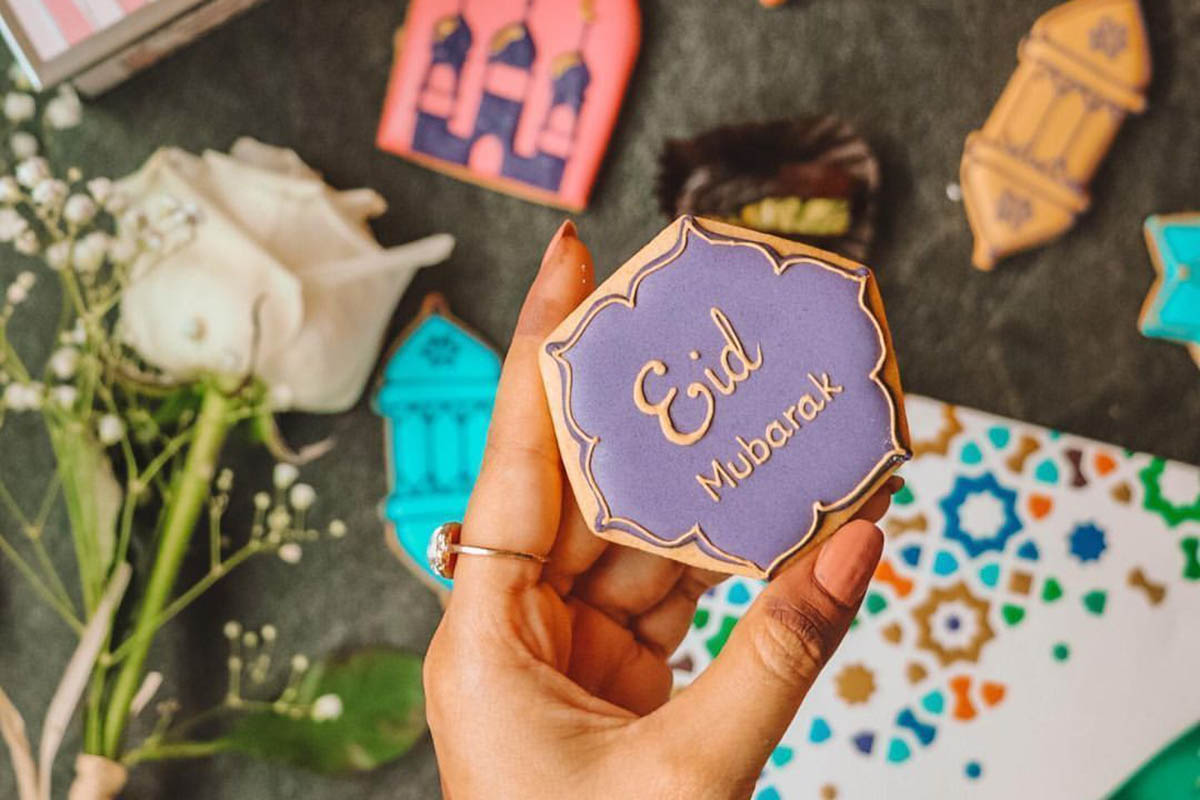 Spreading love and light this Eid
Six last-minute gift ideas
Gift-giving in the Muslim community is a righteous and positive act increasing love, kinship, and consideration. The act of giving with a pure heart is regarded as 'Sunnah' (customary practice), highly rewarded and encouraged.
The Prophet (saw) said, 'Give each other gifts, and you will love each other'. [Bukhari]
With Ramadan speeding to an end, Eid-Ul-Fitr is perfect for bringing blessings to your loved ones. Even though COVID precautions may prevent us from meeting some friends and relatives, we can still show our affections and grow closer with acts of generosity.
 'Verily, the believers are people with good will and love for each other, even if their lands and countries are far apart' (Prophet (saw))
Finding the perfect gift last-minute does not have to be complicated.  Whether you're a Muslim looking for a loved one or a non-Muslim, here are six last-minute easy and uplifting Eid gift ideas.
1. Personalised candles
Gifting gorgeous Eid-themed candles will make the perfect centrepiece in any room. As bold and bright as you choose, the intricate royal design, personalised message, and fresh scent will leave your loved ones glowing with happiness.
DIY: You can create these candles from scratch by buying your favourite clear candles, mehndi and using ribbons and beads for accessories. Before starting, be sure to check the equipment is safe for burning.
Instagram: For more ideas and online purchases, search #eidcandles on Instagram
2. Personalised Cookies
Nothing says love like mouth-watering soft and chewy sweet treats. Hand-made Eid themed cookies are sure to be a family favourite with endless possibilities of taste, shape, flavour, and colour. However you design yours, they'll be picture-perfect for the Gram!
DIY: You can bake these yummy treats at home with the help of online Eid Cookie instructions.
Buy: For more ideas and stores, search #eidcookies on Instagram.
Source: Berry Sensational
3. Chocolate Gifts
Combine luxury and flavour by melting chocolate on juicy strawberries, succulent dates, almonds, or your food of choice. Finish with edible flowers and a handwritten note: the perfect way to wish a delicious Eid Mubarak!
DIY: You can use baking chocolate to cover fruit and other foods or dress up store-bought chocolate with flowers and decorations.
Buy: For more ideas and online purchases, search #eidchocolategift on Instagram.
Source: Berry Sensational
4. Personalised Hampers
Soothing scents and colourful prayer beads with a matching Quran are great gift ideas for your personalised hamper. The secret to the perfect last-minute Eid hamper is keeping it simple. Focusing on two main gifts, complemented by two or three smaller ones, are a great way to get started. You could add flower seeds from your back garden or your favourite homemade chutney, curry, or dessert. The gifts are sure to excite anyone receiving them!
DIY: The perfect Eid Hamper can be made from recycled boxes, wrapped and hand-picked by you.
Buy: For more ideas and online purchases, search #eidhamper on Instagram.
5. DIY Art
Using a journal, blank canvas, or frame, you can hand-create a mesmerising message for your loved one. You can hand-draw or paint your favourite prayers, quotes, and motivational sayings. The personalised style will bring happiness and reward to yourself and the receiver.
DIY: Making this uplifting gift by hand is something you can do using the equipment in your home.
Buy: For more ideas and online purchases, search #eidart or #eidframe on Instagram.
6. Money Envelopes
This Eid, give money to your loved ones with a more personal and heartfelt touch by making your very own at home! You can download free printable templates online by searching 'Eid Money Envelope Templates.' Or you can search #eidenvelopes on Instagram.
Here are a few more fun Eid ideas:
Fill a jar up with sweets and treats and add the label 'Iftar in a jar.'
Fill a jar up with change and hold a competition 'How much Eidi is in the jar.'
Hold an Eid treasure hunt at home or outdoors
Craft your own Eid cards from scratch
Donate to charity on behalf of your loved ones
Wishing you an Eid-Ul-Fitr full of warmth and celebration from Asiana TV!