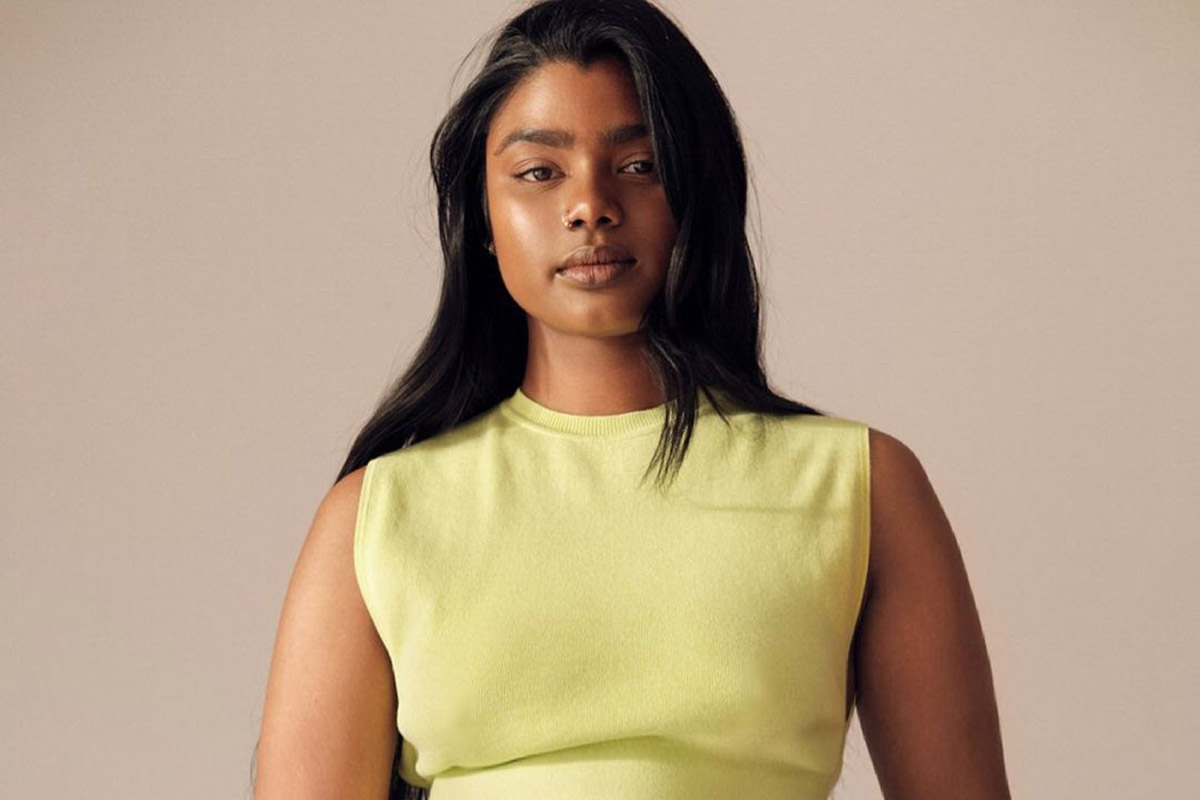 Shed Taboos – Own Your Natural Dark Skin!
Beauty content creator Tabitha opens up on what it takes to love dark skin in South Asian culture
Tamil Beauty content creator and model, Tabitha, created her online Instagram platform, @tabithamary_ as a creative outlet. Since then, she has connected with numerous brands, collaborators, and followers to tell her story on dark skin and encourage others to feel confident in theirs.
We speak to Tabitha on what it takes to shed decade-long taboos and be proud of dark skin!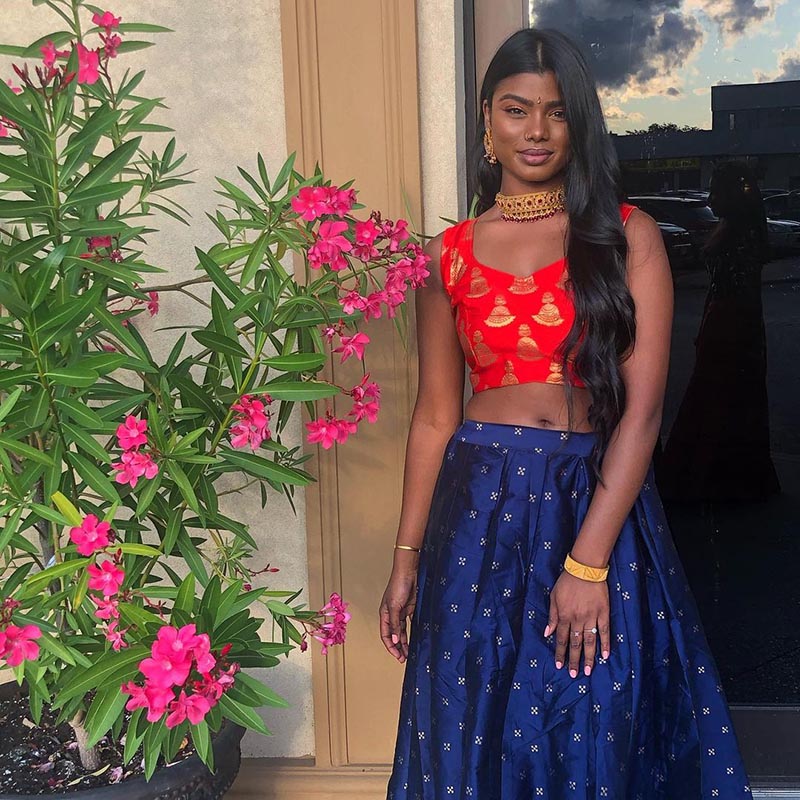 "Being Ashamed"
Accepting my skin has been quite the journey for me, and I didn't quite get there until I was about 19. I spent most of my childhood and teenage years 'hating' on my brown skin, being ashamed of my hyperpigmentation, stretchmarks, and hairiness but most of all being of a darker complexion which sounds ridiculous to me now (as there is such a wide and beautiful range of skin complexions) but colourism very much exists even to this day.
It was something that affected my self-esteem & perception of 'beauty' so much, especially with the added pressure of looking a certain way to fit in with society – but that is why I'm so passionate about encouraging others to embrace themselves.
"Toxic Culture"
Colourism was something I experienced first-hand. I would get comments like, "Stay away from the sun otherwise you'll get darker", "You'd be prettier if you were lighter-skinned" and "Maybe you should wear colours that suit your skin tone more."
Such colourist and toxic mentalities are common among the Asian community – making people feel inferior, mocked and not good enough for being of a darker complexion is something I felt, especially with most of my family being fairer than me.
The lack of representation in the media and the fact that it was very 'normal' to see ads promoting skin lightening products and 'solutions' made me question my worth growing up, wishing I looked different.
Comments like "You are pretty for a dark-skinned" is something I saw as a genuine compliment – it's crazy to me now but unlearning those toxic behaviours and learning to love and be my true self was the best decision I ever made.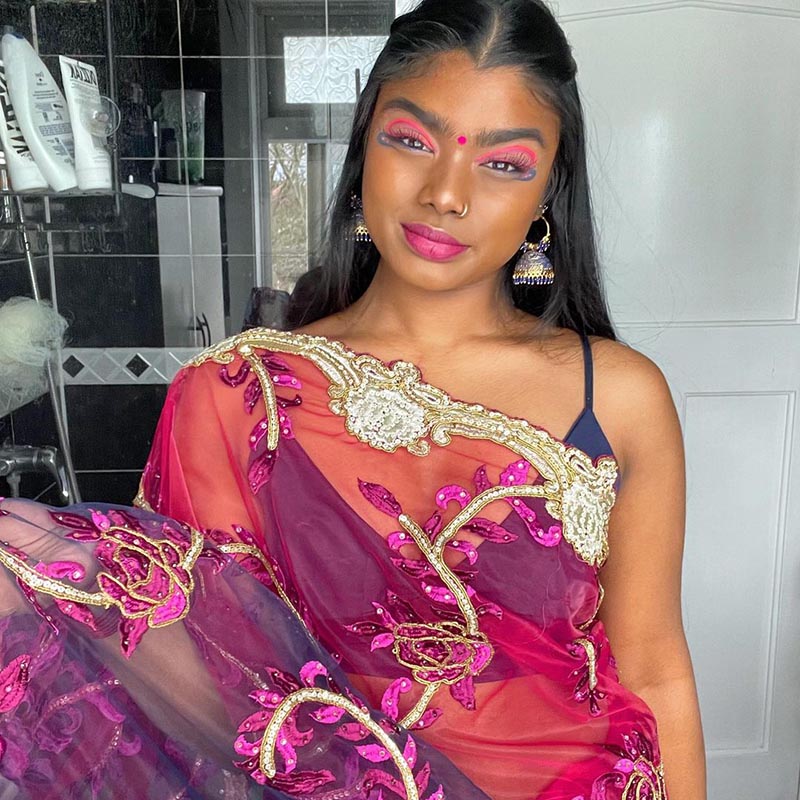 "Soaking up the sunshine"
Now I fully embrace my bronzy skin, tanning, soaking up all the sunshine and wearing all the colours I want. Learning to love the skin we are in is a journey that should be taught & encouraged to all from a young age as the seemingly 'unharmful' comments you receive (especially from family and friends) really do stick with you.
I used to always shy away from wearing colour, thinking that only certain colours suited me but using make-up as my creative outlet really allowed me to play around and go for looks that were more outside of the box. My favourite series so far has got to be my Saree x Graphic Liner series, where I created bold eye looks to match my Saree looks – the love, support, and encouragement I received on this series was unreal and I'm so grateful.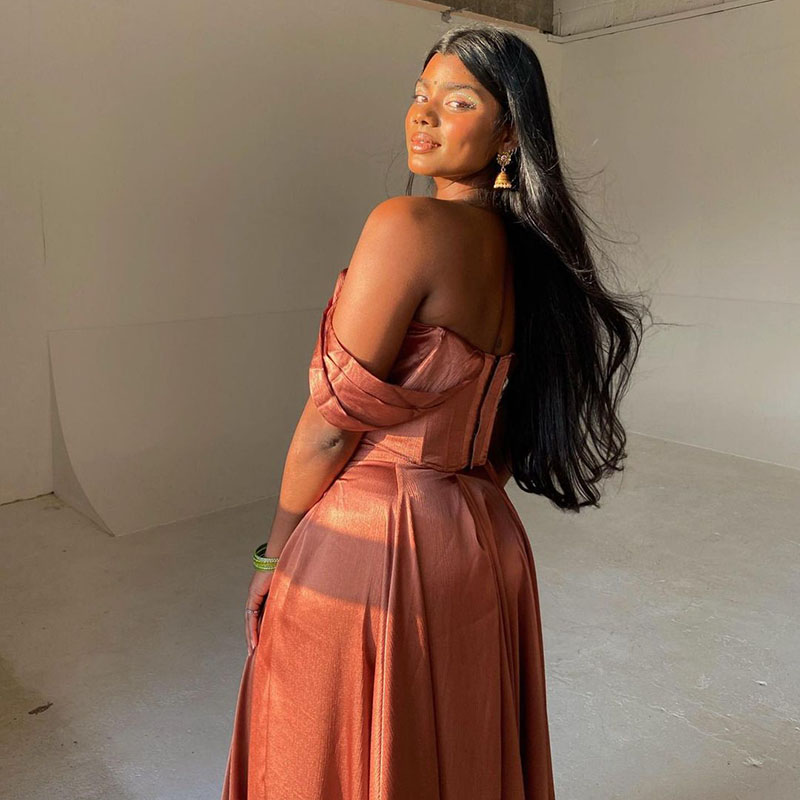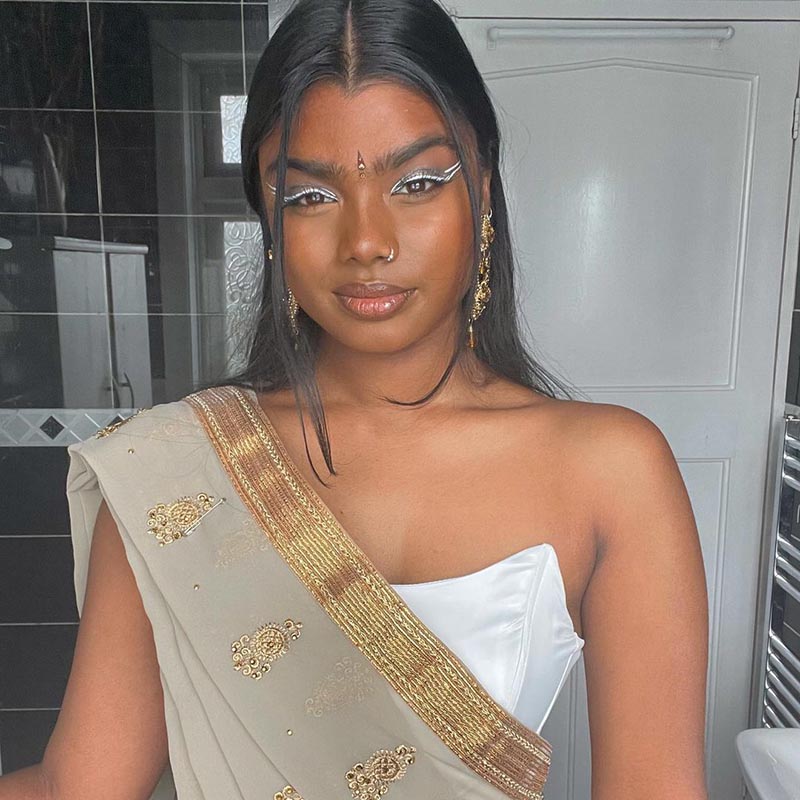 "My Advice"
When it comes to advising others to feel confident in their skin, I would begin with understanding there shouldn't be any rules or guidelines to how beauty should be defined.
Please scrap those idealistic 'standards' and embrace who you truly are. Be patient as it's a journey that involves you getting to know and loving yourself first – imperfections and all. Then bit by bit break down and unlearn any toxic behaviours or negative perceptions you've had in the past. It takes time, but once you start loving your true self – you can only look back and be proud of the progress!
Follow @tabithamary_
For more content, check out Asiana TV!