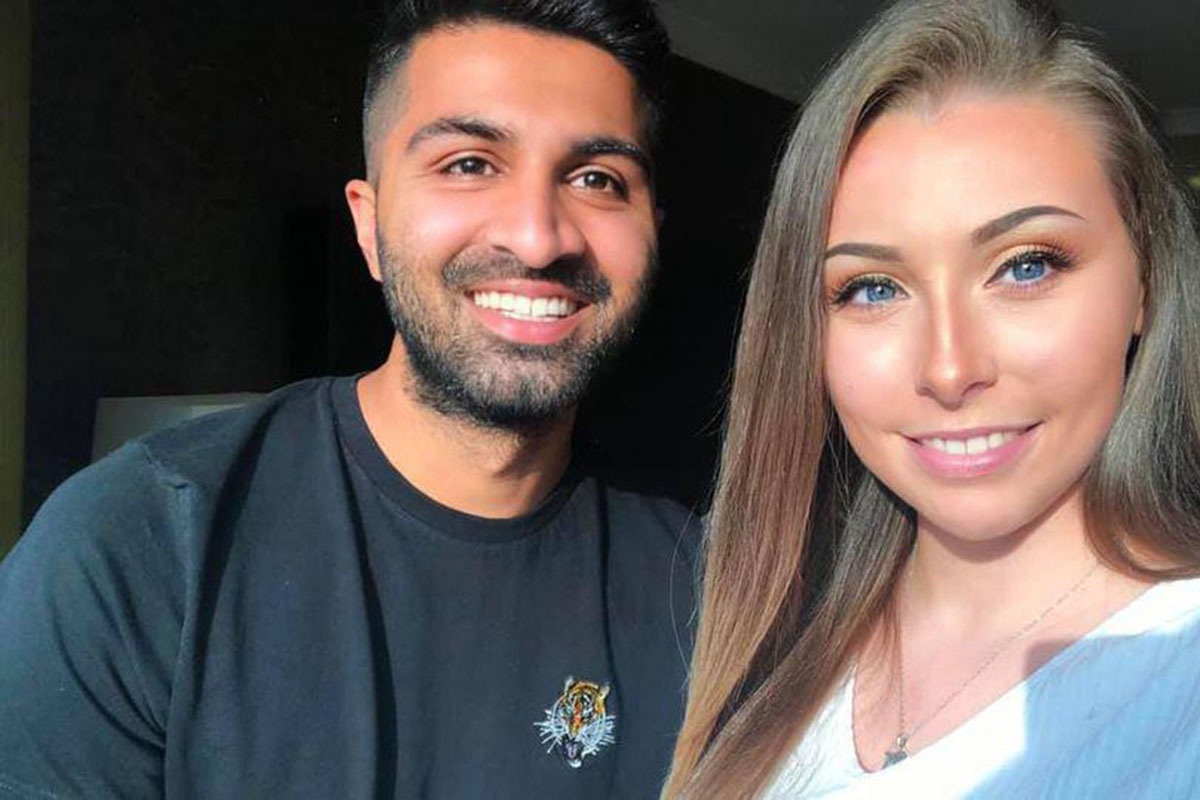 Threatened To Death For Dating 'a White Girl.'
Naveed Raza threatened and stalked her son after learning he was dating a white girl
A businesswoman who threatened to kill her youngest son after finding out he was seeing "a white girl" has been spared jail and fined £500.
Naveed Raza, a director of an Edinburgh property company, stalked her son Mohsin Raza, a 27-year-old pharmacist, bombarded him with texts and subjected him to "emotional blackmail".
Whilst holding a knife to her own throat, she told him he'd brought shame on his family after discovering his relationship with a young dispensary assistant, Caralyn Downie.
Prosecutor Kate Cunningham told Falkirk Sheriff Court: "The family hold Muslim faith and the accompanying cultural traditions."
"Mohsin began a relationship with Miss Downie in March 2019, and this was to be kept secret from his family."
At the home, Mohsin was still living with his parents – Raza, 52, and 55-year-old Shahid Raza – in Livingston, West Lothian.
Miss Cunningham said: "Mohsin discussed this with Miss Downie, and both were even more careful not to be caught."
However on Sunday July 14th 2019, Mohsin returned home having been with Miss Downey.
Miss Cunningham said: "He could see his mother at the window, waiting for him.
"She confronted him and told him the relationship could not continue, and he was 'bringing shame on the family'."
Mohsin refused to end his relationship with Caralyn, whereupon his mother fetched "a large, black-handled knife" from the kitchen.
Miss Cunningham said: "She stood in front of Mohsin and held the knife close to her chest pointing towards her chin. She told him he should use the knife on her as this was the only way he'd be allowed to continue the relationship." She went on to say she could not live with the shame of him being in a relationship with a white girl.
Raza, of Silverbirch Glade, Livingston, pleaded guilty to stalking and using threatening behaviour.
Solicitor Paul Sweeney, defending Mohsin states he is the youngest of Raza's three children – the others were a 33-year-old lawyer and a 31-year-old accountant.
He also said Raza had spent three nights in police custody and two in Cornton Vale Prison after her August 2019 arrest and was "deeply embarrassed and ashamed at her behaviour".
He said: "She is a proud Muslim woman from a proud Muslim family."
Mohsin is still engaged to Miss Downie and hopes to marry her in 2022.