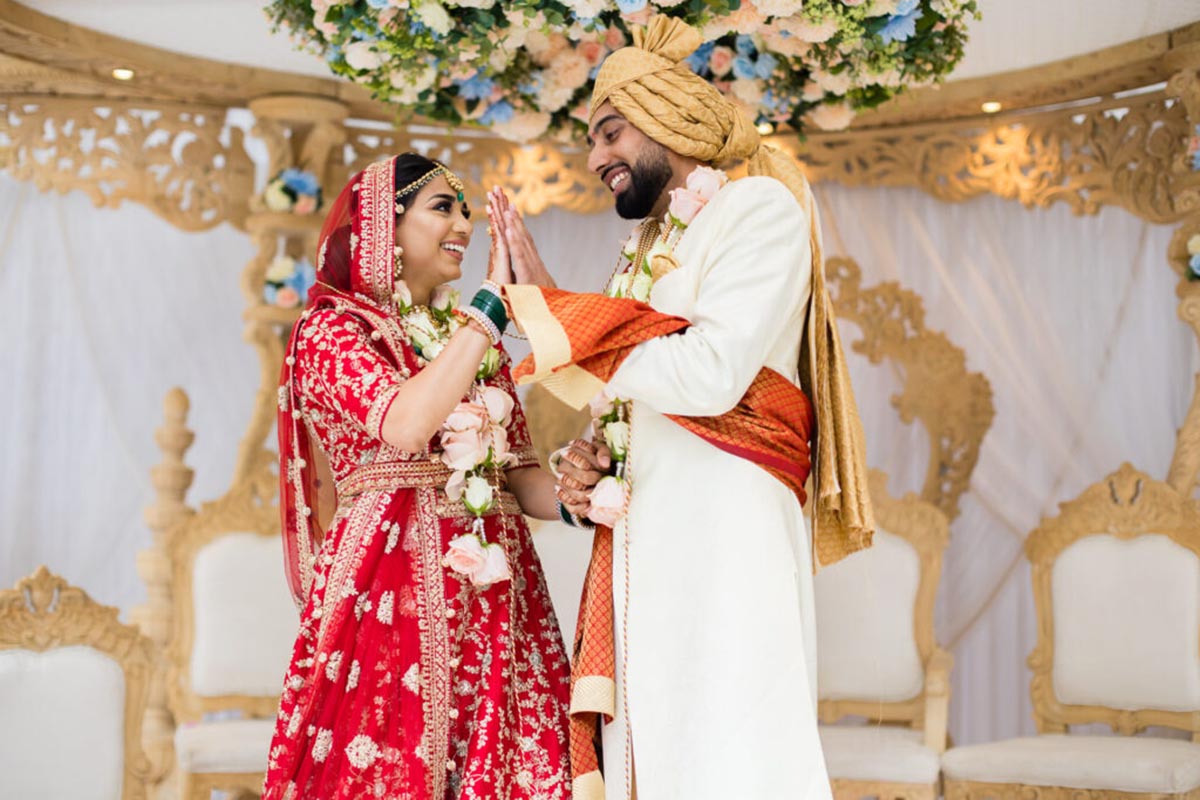 Don't feel comfortable with PDA on your Big Day? Here are some alternatives…
At non-desi weddings, you will mostly find that it is customary for the newly weds to seal their nuptials with a loving kiss. But at desi ceremonies, that is seldom the case and this could be for a number of reasons. It could be because the couple themselves don't feel comfortable having a smooch in front of the aunty and uncle jees, but even this is rooted in cultural and religious reasons usually.
The way we see it – you've just tied the knot and your first instinct is to plant a smacker on your darling's lips. So just do it! But if you really don't feel comfortable, whatever the reason may be, that's also absolutely fine and we totally understand. There are other memorable ways to capture and celebrate this precious moment of your life and here are a few. Say I do and….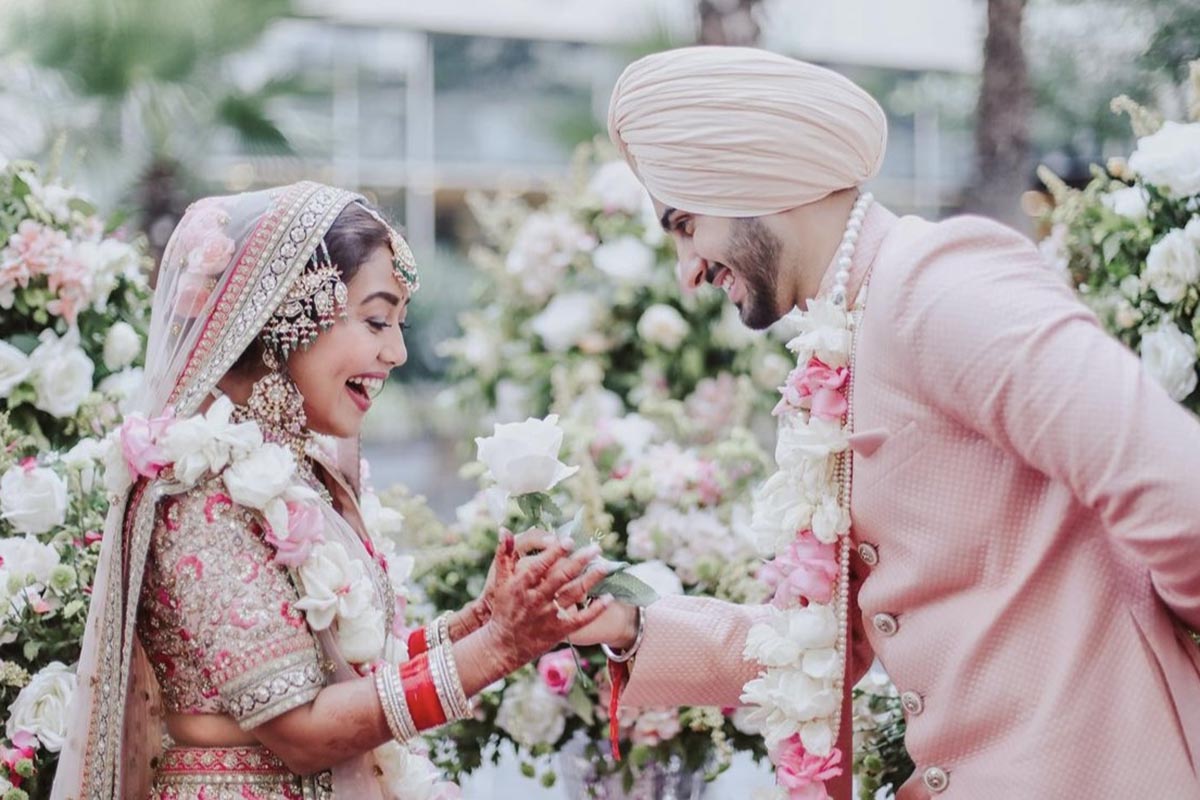 1. High-five
If you share a bit of a playful dynamic, you could give each other a fun high-five which is sure to make the guests have a chuckle too!
2. Share a hug
What do you do when you congratulate a loved one to celebrate something? You give them a great big jappi! You've just said 'I do' to the one you love, give them a warm embrace and share all the newly wed fuzzy feels.
3. A sneaky peck
If you can't quite manage a smooch on the lips, you can show your new life companion some affection by giving them a soft kiss on the cheek/forehead. These kinds of displays of amore will always have an aww-inducing effect on the guests.
4. Take a selfie
Let's face it, even if you have a 'no cameras please' policy, every single guest (even the kids) will have taken a ton of not so discreet pics. So it's only right that the honour of the first image captured as husband and wife should be yours!
5. Flowers
Grooms, if you fancy yourself as a bit of a romantic, celebrate your vows with your beau's favourite flowers. You can never go wrong with some pretty blooms. And bonus points if you coordinate them with her outfit!
6. Petals/confetti showers
What better idea than to get your guests to rejoice in your happy moment with a scattering of dramatic petals/confetti! These always make for the best photos and get a special reaction out of you too.
7. Give a twirl
Recreate your favourite Bollywood moment by giving your bride a twirl! Your song playing in the background will make it even more magical and memorable. And the lengha/dress twirling in action makes for the most gorgeous shot!
8. Touch noses
Keep it intimate but modest by touching your noses. Allows you to get close but nothing too awkward and you get to look into each other's eyes for the first time as Mr and Mrs.
9. Let the doves fly
There's something so dreamy about setting free a pair of beautiful white doves. They can symbolize you lovebirds, about to embark on this new journey and life together.
10. Hide under a veil
If you really can't resist a kiss but don't want an audience, well we can't get you to hide behind a tree in Bollywood style. But you can get your bridesmaids to cover you both with a pretty veil/dupatta to share an instant and brief intimate moment as newly weds. Privacy is improvised!
For more content, check out Asiana TV
Written by Fariha Sabir-Bajwa