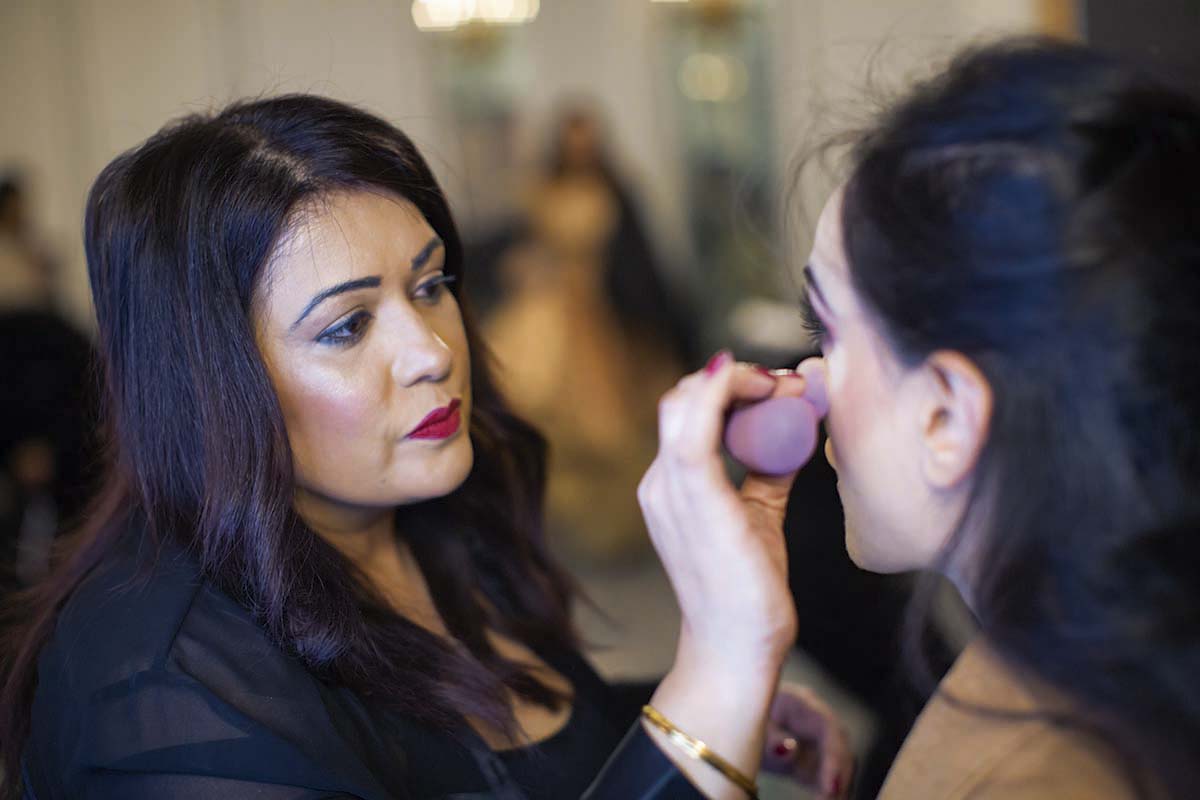 How Joggy Kang and her team worked their magic backstage – Asiana Bridal Show 2020
About Joggy
With a staggering 20+ years of beauty experience under her belt, Joggy is a household name when it comes to Bridal MUAs. An internationally renowned role model in Asian bridal make-up and owner of the prestigious J K Academy, Joggy has sealed her position as the leading MUA in the UK.
Her creative portfolio and accolades include being named BABTEC Make-Up Artist of the year, having the honour of doing legendary singer Asha Bhosle's make-up when she won a Lifetime Achiever's wards and doing the make-up for a robot fashion show at London Fashion Week that received over 300 million views. Joggy has also done the make-up for many high-profile  Bollywood superstars including Sonam Kapoor and Bipasha Basu. In 2019 she did the make-up for Miss England Bhasha Mukherjee who competed for the title of Miss World. Joggy's beauty teams support her at live shows art students from her training academy.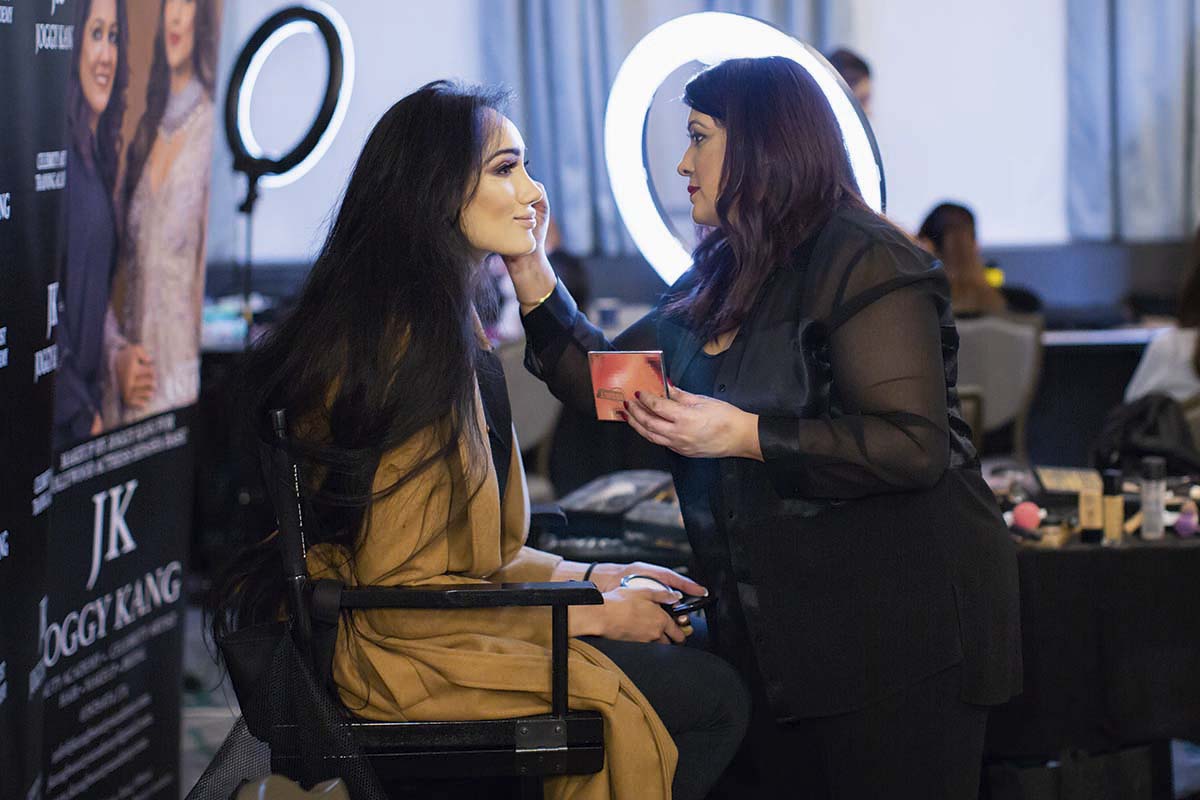 Catwalk Beauty Queen
After the outstanding success of the 2019 The Asiana Bridal Show Celebrity MUA Joggy Kang and her team returned to beautify our catwalk models. Her experience, expertise and ability to forecast high-fashion trends are second to none, but what's even more special about Joggy is that she always stays calm under pressure: a trait that's essential for the role of managing a team of hairstylist and assistant make-up artists in such a high profile environment. She says: "I love the intimate nature of doing the make-up on a bride as we can take our time and enjoy the special experience but the shows are a completely different type of buzz. We're responsible for making over around 30 catwalk models and all of them need to look immaculate before they walk out from behind the stage curtains. Remember that the camera never lies so I need to make sure that every model looks on point."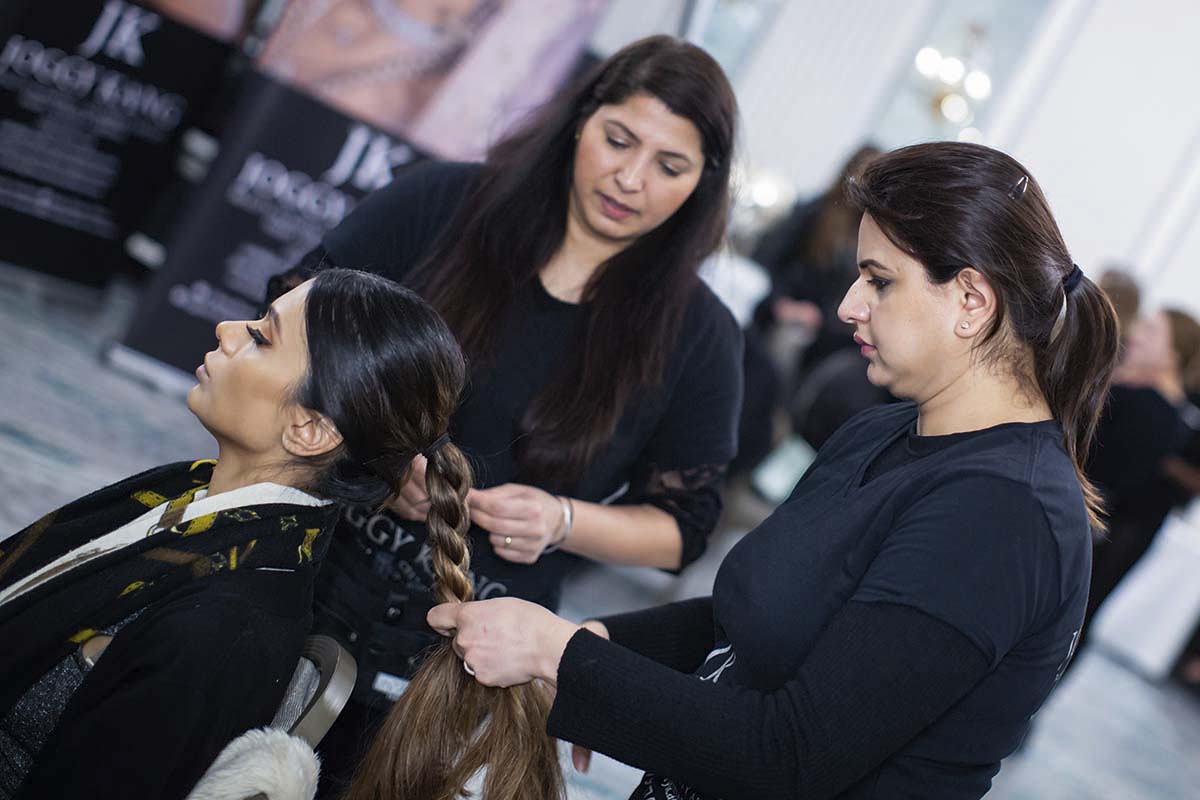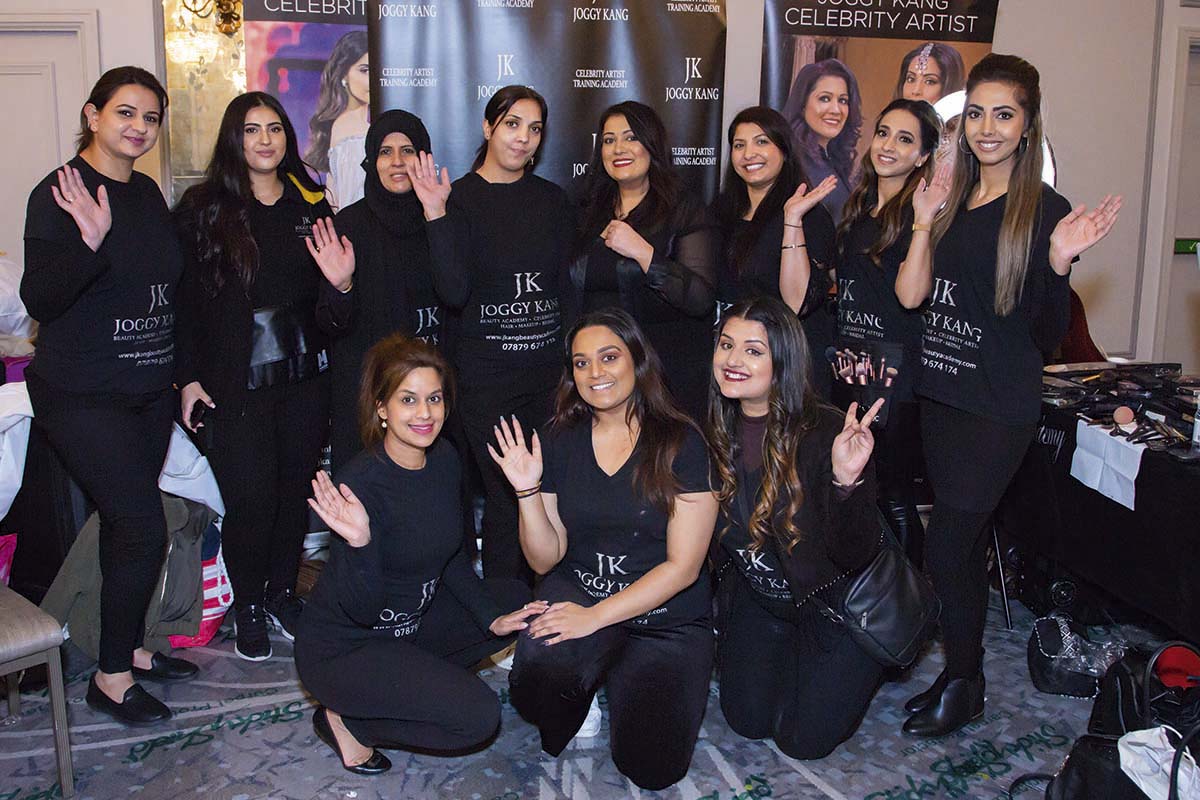 Trendsetting looks
Joggy was given a brief for the catwalk show based on the outfits and overall show theme set by Creative Director Indiya Ahmed. She then devised looks to match, but of course she couldn't create them all by herself. Joggy explains: "If you're serious about being a professional MUA than
live event experience is essential. That's why I offer graduates from my training academy and MUAs starting out in the business a unique opportunity to get hands-on work experience by becoming part of my team. All MUAs and hair stylists are trained up in the look and will then be in charge of a number of models. It's their responsibility to ensure their model looks flawless and of course I'm on hand to keep a check and sign them all off before they make their grand entrance. The bridal shows involve long hours and lots of hard work but it's always a buzzing atmosphere and I love the fact it's a team effort".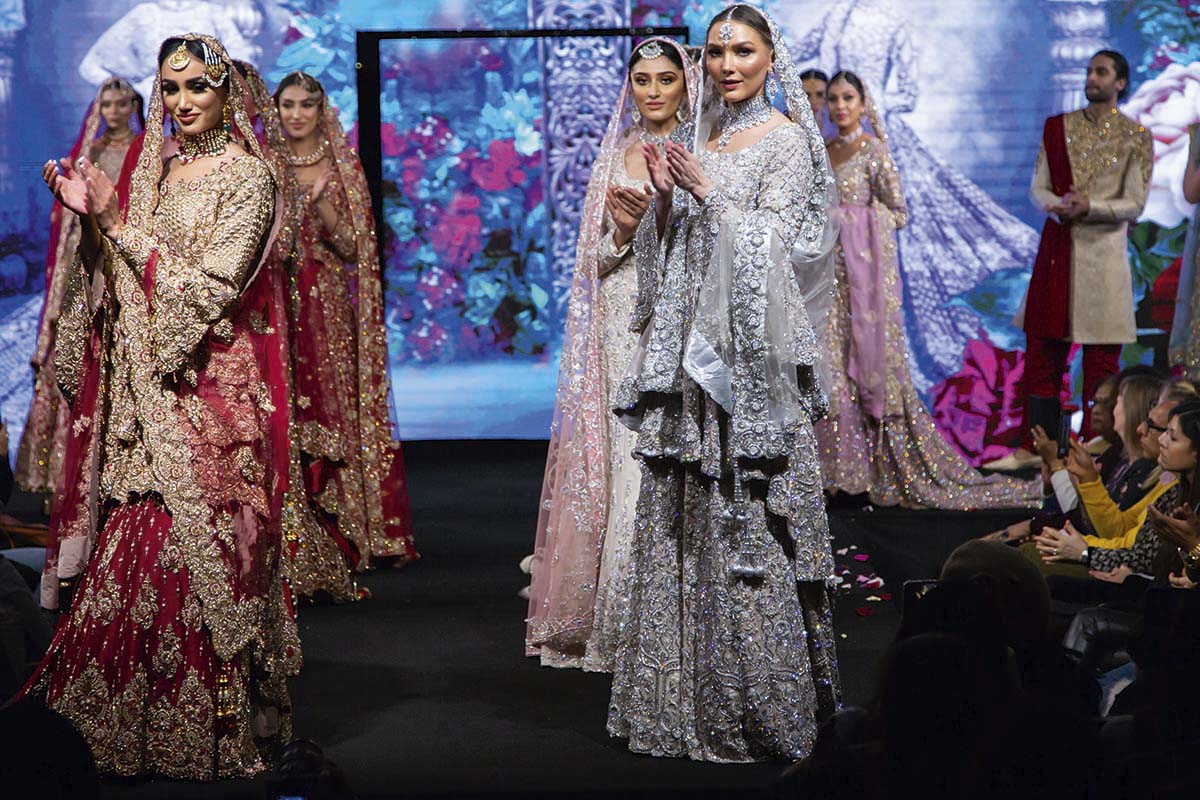 Get the look
Dramatic, glamorous and show-stopping, Joggy designed catwalk hair and make-up that demonstrated her flair for creating timeless bridal beauty looks that turn heads.
Make-Up: "Smouldering eyeliner complemented by smoked brown and gold eyeshadow, nude lips and fresh, radiant skin gave the catwalk models a high-fashion yet relatable look. For too long Asian bridal make-up has been associated with thick, heavy make-up and strong colours but this can date your photos. The more neutral you go the more you'll look back at your photos in years to come and be able to appreciate your natural beauty and I hope our models inspired the brides watching to try this subtle yet sophisticated approach."
Hair: "We kept it slick, chic and striking by going for a sharp middle partings and low buns."