Access All Areas – Asiana Bridal Show 2020
What is takes to put on the biggest Asian bridal catwalk show in the UK
Ever wondered how we put together our infamous catwalk fashion shows? It's all thanks to the team. The atmosphere backstage at every Asiana fashion show is one that's filled with excitement, buzz and a touch of stress. A team of over 100 people including the AV team, MUAs, hair stylists, wardrobe dressers, choreographer and production team are required for every show which take weeks to prepare. From deciding how to style the outfits with which jewellery and accessories, through to the Catwalk Beauty Sponsor creating a look and training up her team to deliver it, it's an intense affair.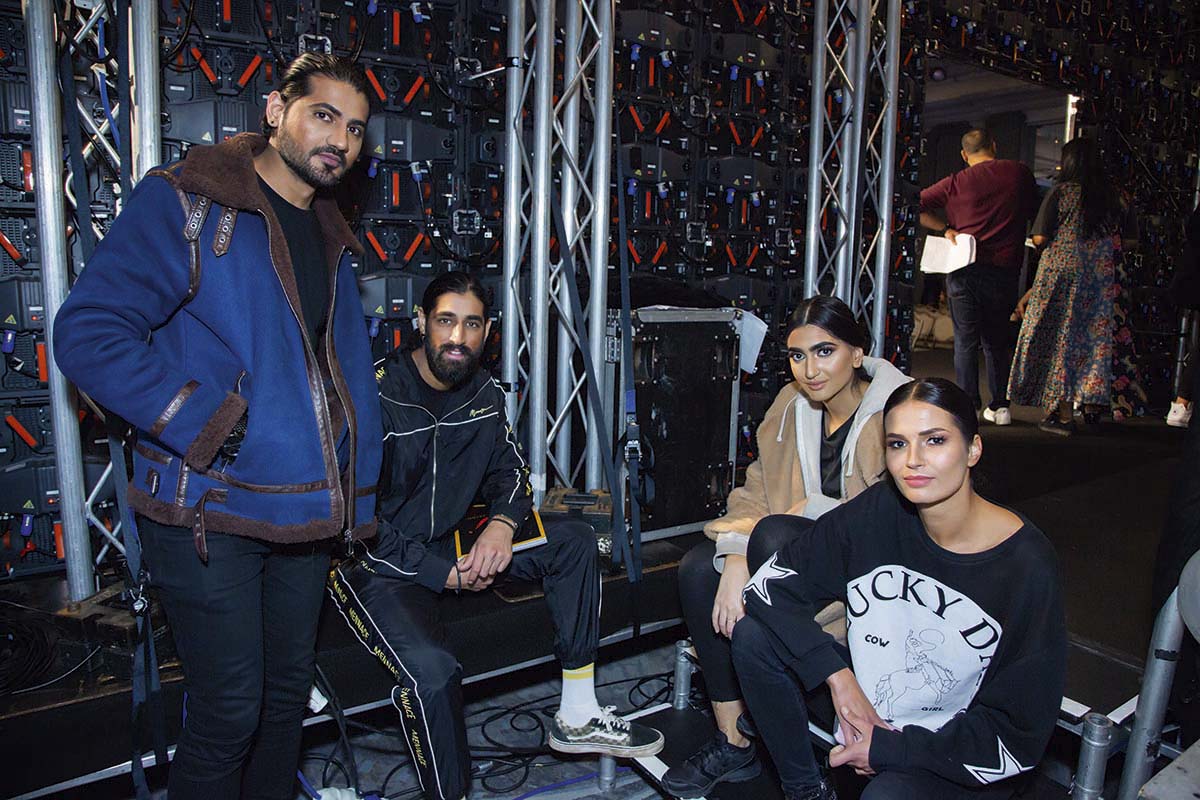 2020 marked 20 years of the Asiana Bridal Show. For two decades it's been a firm diary date for every Asian fashionista, blogger and bride in the UK as it's where the latest trends for the year are revealed, inspiring thousands of brides. And though the glitz and glamour only lasts for an hour the actual day starts at 6am when models arrive for hair and make-up. While the first half are transformed into catwalk stars, the other half get straight onto the stage to rehearse the choreography. Creative Director Indiya Ahmed explains: "Rehearsals often take place on the floor of a large suite but it's not until the actual day of the show when the catwalk has been constructed and the production team are there with the sound and AV that the models finally get a chance to be on the runaway. It's really exhilarating seeing it all come together and knowing we are just hours away from going live!"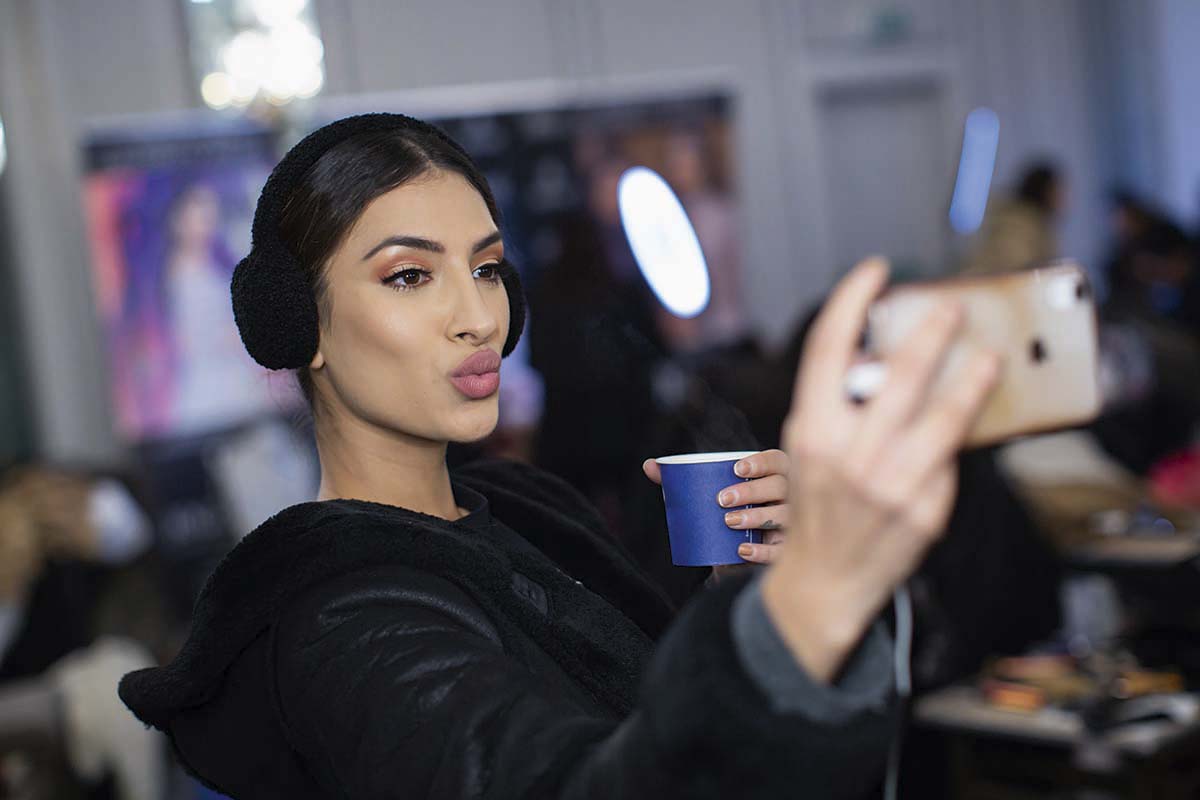 Over 8000 visitors annually flock to the show, eager to meet the biggest names in Asian bridalwear and fashion from around the globe and see their designs in real life. The catwalk is the best way to do this and it's only when you see outfits styled that you can understand how they'll look on you.
Backstage alongside the clothing rails you'll find rows of shoes, jewellery boxes filled with exquisite bridal sets and endless accessories to choose from as Indiya enthuses: "Once the catwalk designers are confirmed I work with them to decide on their theme and the music they'd like. This sets the tone for the styling which determines the jewellery and props we curate to showcase the outfits in the most glamorous way possible."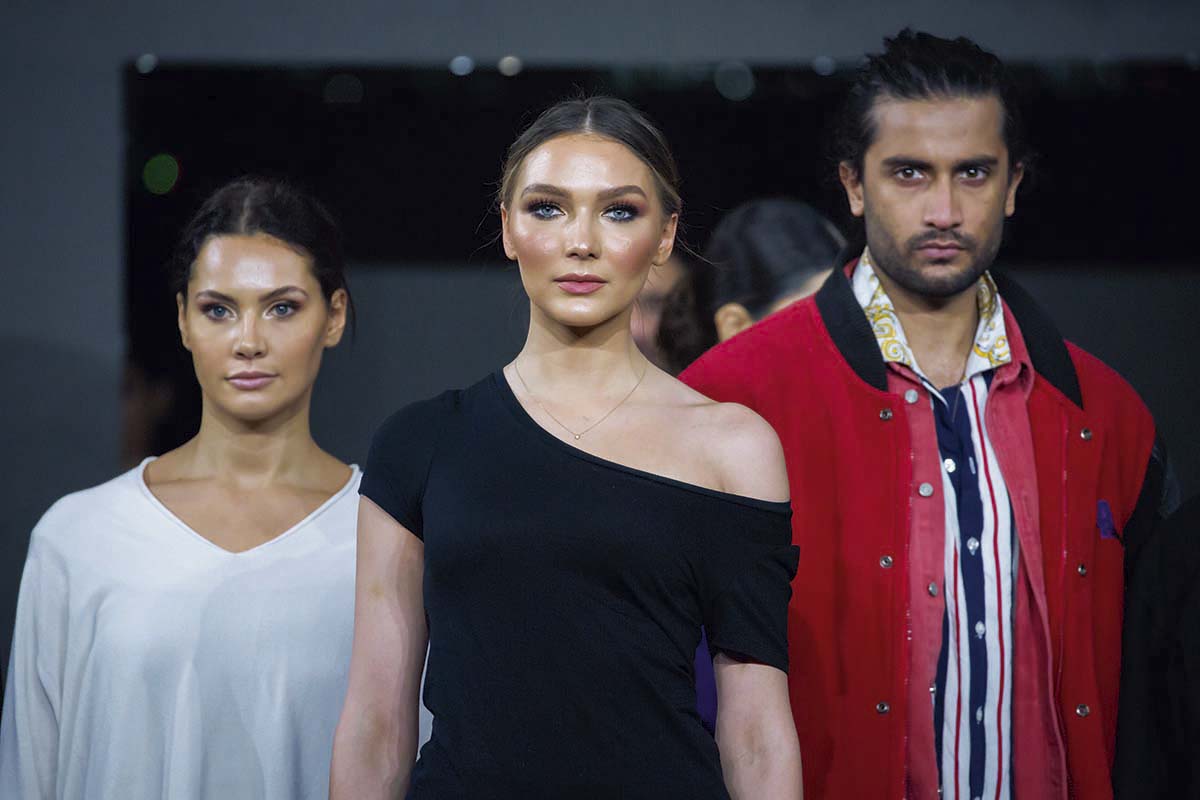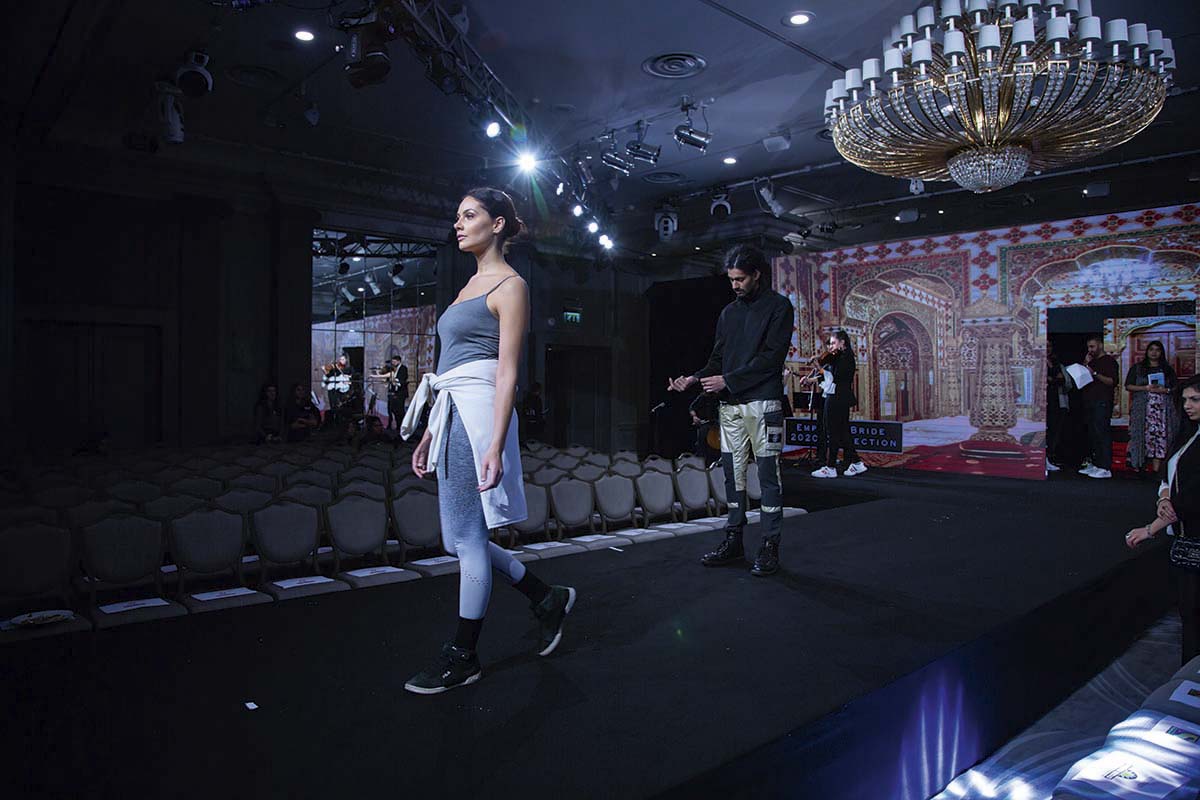 For those of you who wonder what the models eat while they work, we can reveal that backstage is a filled with snacks but the whole team also enjoys a meal from show partners Madhu's. So in between catwalks our models are usually found tucking into the same fayre the public are eating if they visit the Madhu's show restaurant.
One of the unsung heroes of the catwalk is our Tailor Manoj Makwana who has been with the Asiana Bridal Show since it began. You'll typically find him on a table with his sewing machine on hand to make any last-minute adjustments. Indiya adds: "There are also 30 backstage dressers ensuring all our models have a personal assistant to can help put on their outfits, ensuring they look immaculate and ready for their moment under the spotlight."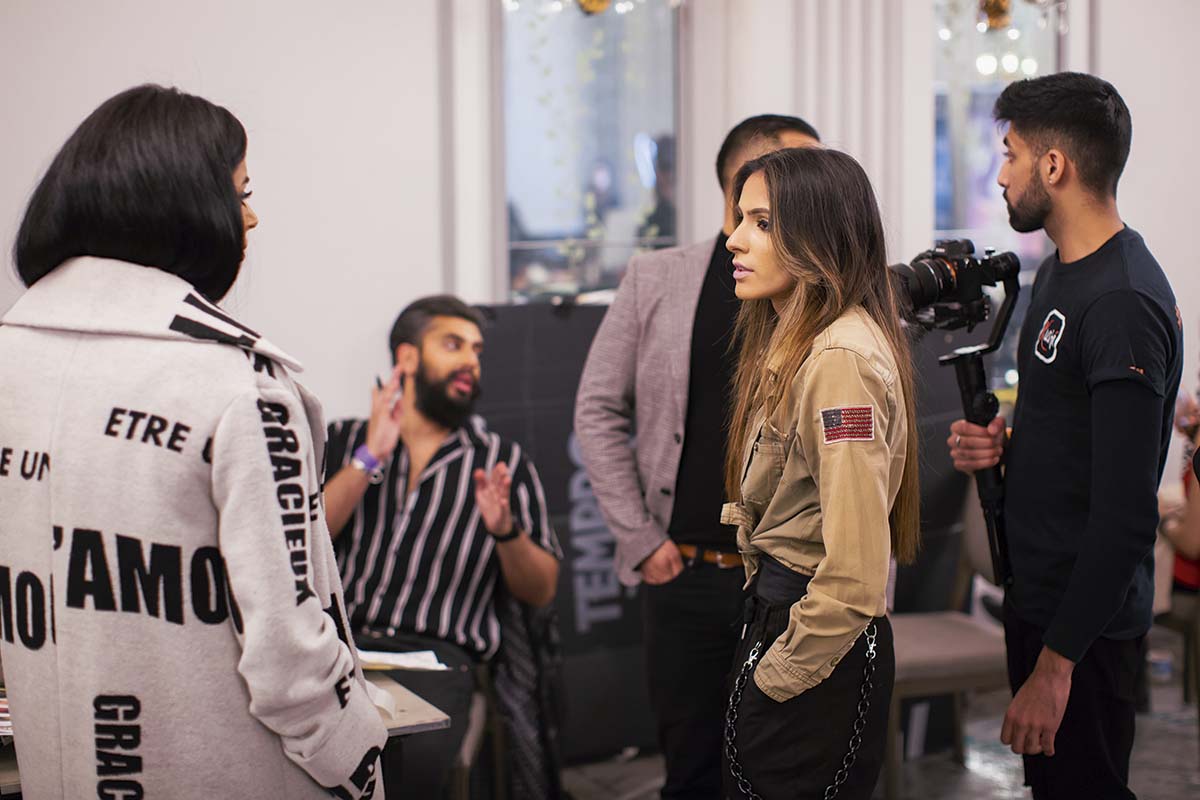 Dream Team
Creative Director: Indiya Ahmed
Hair & Make Up: Joggy Kang and team
Tailoring: Manoj Makwana
Choreographer: Hira Shah
Presenter: Sonia Dutta
Photographer: Pardesi Photo and Khushi Media
Videographer: Kushi Media
Backstage Team: Ibraheem Khan, Zaf Shabir and Rahemur Rahman
Catwalk report: Fariha Bajwa-Sabir