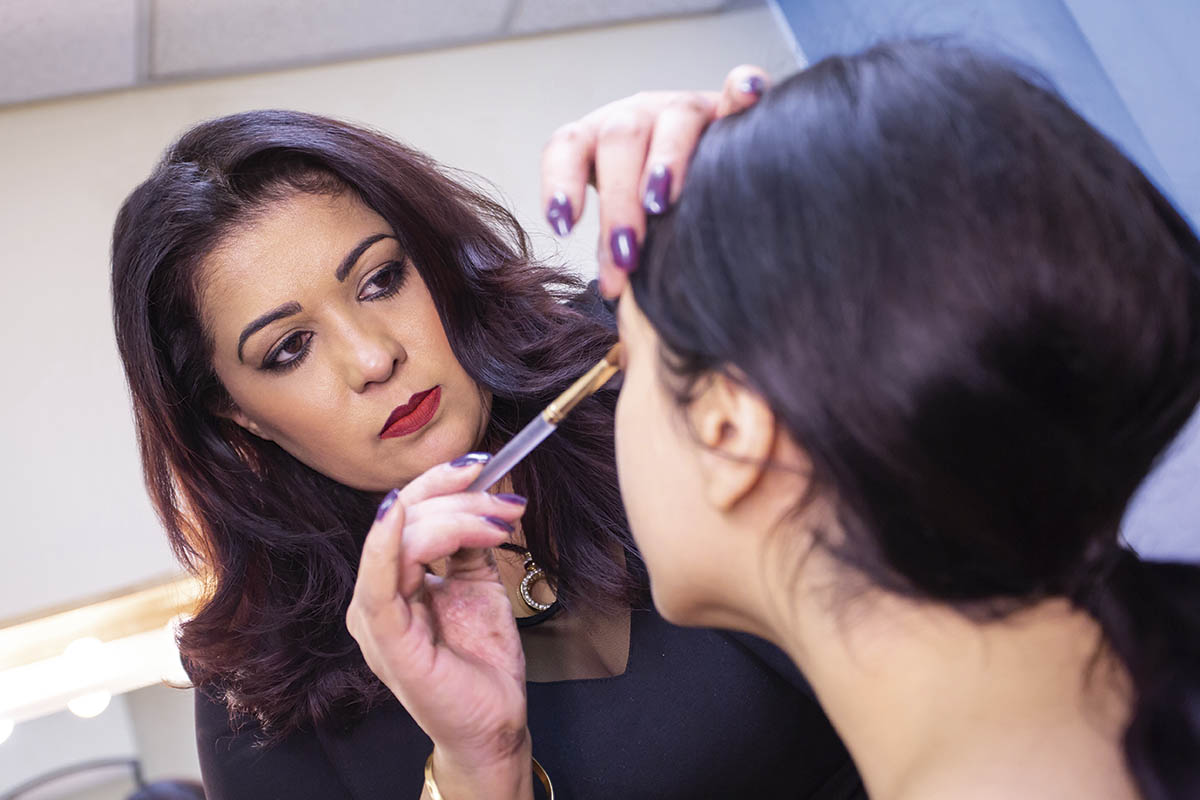 An exclusive look behind-the-scenes at how Celebrity MUA Joggy Kang and her team of experts made over the catwalk models for our three bridal events
Our infamous bridal catwalk shows that we've been hosting for the last 18 years are a firm diary date for fashionistas and brides alike, keen to see the best in Asian fashion on the runway. And while the glitz and glamour only lasts for an hour, there's so much that goes into every show. When it comes to backstage it all kicks off at 6am with our models reporting to hair and make-up. Putting on a live show is intense and exciting but it's not for the faint hearted – it takes professionalism, passion, long hours and commitment to deliver under the pressure.
That's why we turned to Celebrity MUA Joggy Kang and invited her to become our Official Hair and Make-Up Catwalk Sponsor for 2019. Her experience, expertise and ability to forecast high-fashion trends is second to none, but what's even more special about Joggy is that she always stays calm under pressure: a trait that's essential for the role. She said: "I love the intimate nature of doing the make-up on a bride as we can take our time and enjoy the special experience but the shows are a completely different type of buzz. We're responsible for making over around 30 catwalk models and all of them need to look immaculate before they walk out from behind the stage curtains. Remember that the camera never lies so I need to make sure that every model looks on point."
For each show Joggy was given a brief based on the outfits and overall show theme set by Creative Director Indiya Ahmed. She then devised looks to match, but of course she couldn't create the looks on the day all by herself. Joggy explains: "If you're serious about being a professional MUA than live event experience is essential. That's why I offer graduates from my training academy and MUAs starting out in the business a unique opportunity to get hands-on work experience by becoming part of my team. All MUAs and hairstylists are trained up in the look and will then be in charge of a number of models. It's their responsibility to ensure their model looks flawless and of course I'm on hand to keep a check and sign them all off before they make their grand entrance."
Joggy's looks were a huge success and she enjoyed the experience so much that we're delighted to have her back for our Asiana Bridal Show London 2020. Want to get involved in future catwalks by joining Joggy's team? Joggy enthuses: "It's great to be a role model to so many up and coming MUAs. I love sharing my own learning curves and experiences with them and I'm always on the lookout for girls to join me to help me with my own bridal bookings and for future shows. Opportunities like this don't come along every day. Get in touch, tell me a bit about you and your ambitions and we'll take it from there."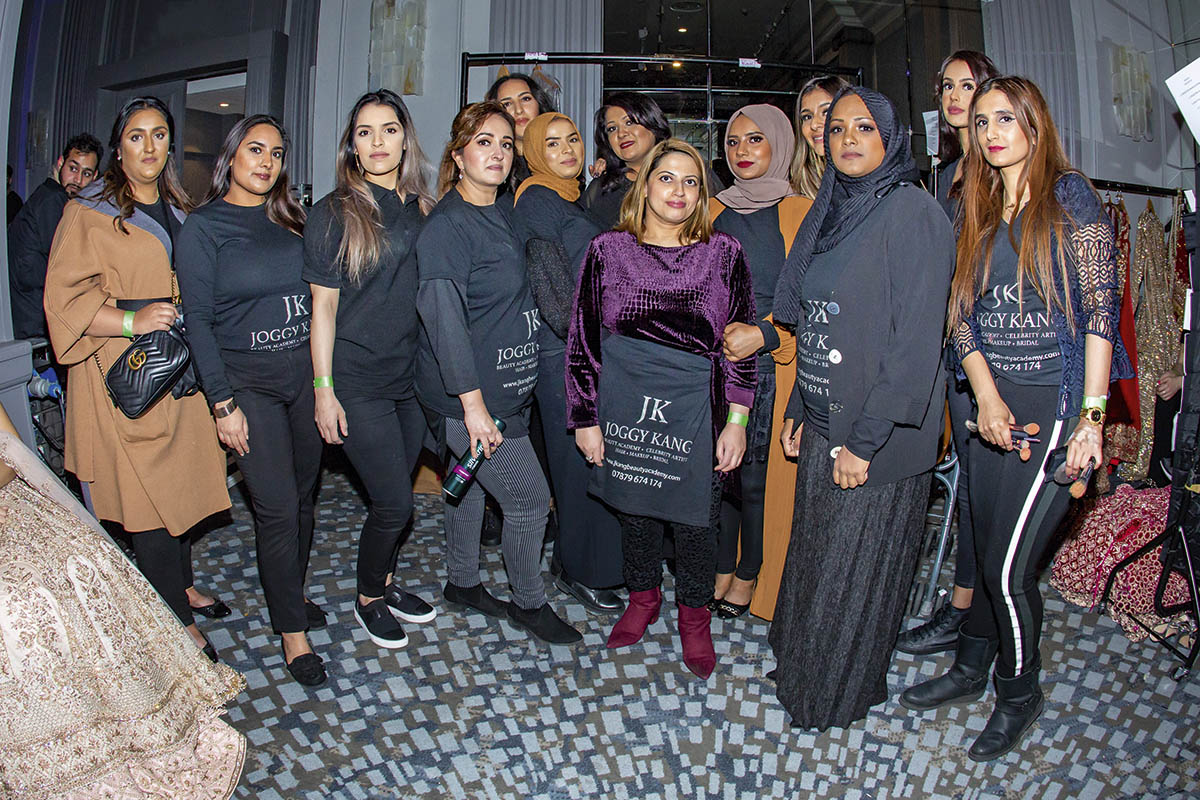 Asiana Bridal Show London 2019
Beauty trend: Golden Girl
The biggest show of the year, our Grosvenor House fashion show has the largest audience capacity and is repeated three times throughout the day. The catwalk beauty looks provide inspiration for MUAs across the UK and Joggy takes great pride in creating them. She opted for a beautiful, flattering sun-kissed dewy look with deep red lips and brown tones with hints of gold in the eyes. It had a strong alluring sense of Bollywood star appeal and perfectly complimented all the outfits while pretty twisted plaits were incorporated into up-dos for the hair to accentuate the exquisite jewellery while the men were groomed to perfection.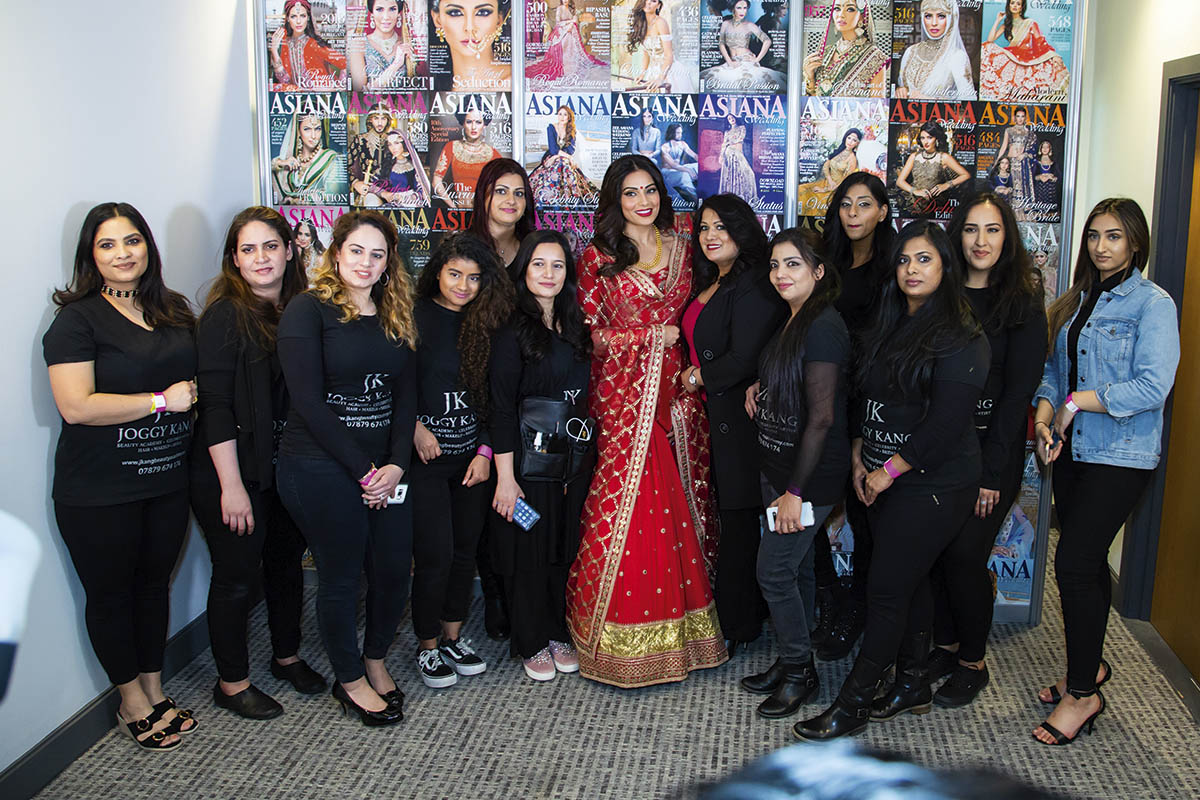 Asiana Wedding Weekend 2019
Beauty trend: Star Power
One of the most anticipated shows we've ever held with A'list Bollywood star Bipasha Basu making her UK catwalk debut, all eyes were on her as she walked the ramp modelling two striking outfits by Sonas Haute Couture which gave Joggy the opportunity to create two equally as stunning make-up looks. On Day 1 of the show to emphasise the majesty of Sona's traditional red lengha, Joggy opted for earthy tones. She explains: "I created brown tones with a hint of gold on her eyes with bold winged eyeliner creating a modern twist on a vintage classic. Bipasha's complexion is beautiful she really didn't need much make-up, I simply I added a dewy look to enhance her natural allure and completed the theme with a sexy red lipstick." For the second look, Bipasha was dressed in a shimmering light registry lengha which was the ideal opportunity to go for a pretty daytime make-up. Joggy opted for subtle mauve and pink tones in the eyes and for maximum impact, nude lips.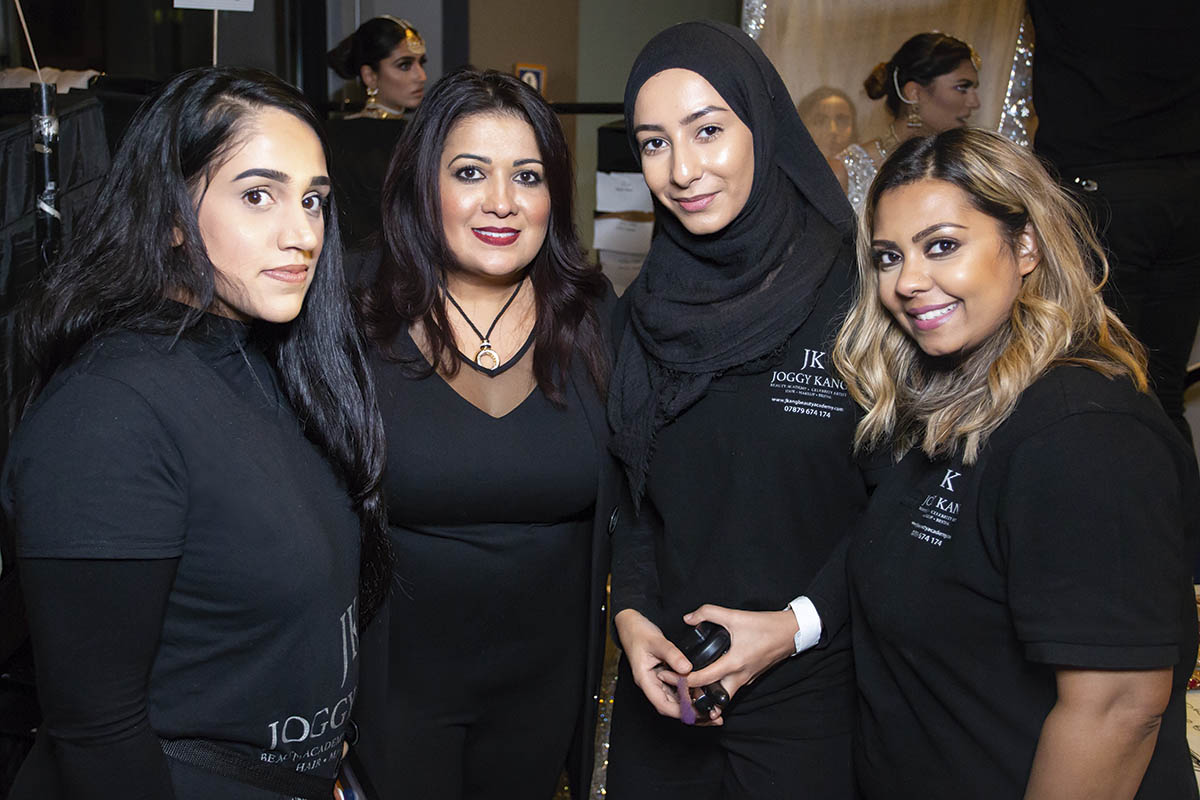 Asiana Bridal Show Birmingham 2019
With Birmingham being our annual winter outing this show was a chance for Joggy to play with deeper, darker shades creating a look that modernised the classic smoky eye theme that has long been popular with brides. Dramatic and glamorous is was the perfect way to celebrate all of Joggy's achievements over the last decade, as she explains: "We went for red details on the eyes with smouldered eyeliner completed with nude lips to create a striking look that turned heads and lit up the catwalk with its fierceness, representing the modern bride who radiates confidence and independence: two traits we all need to harness as we approach the new decade."