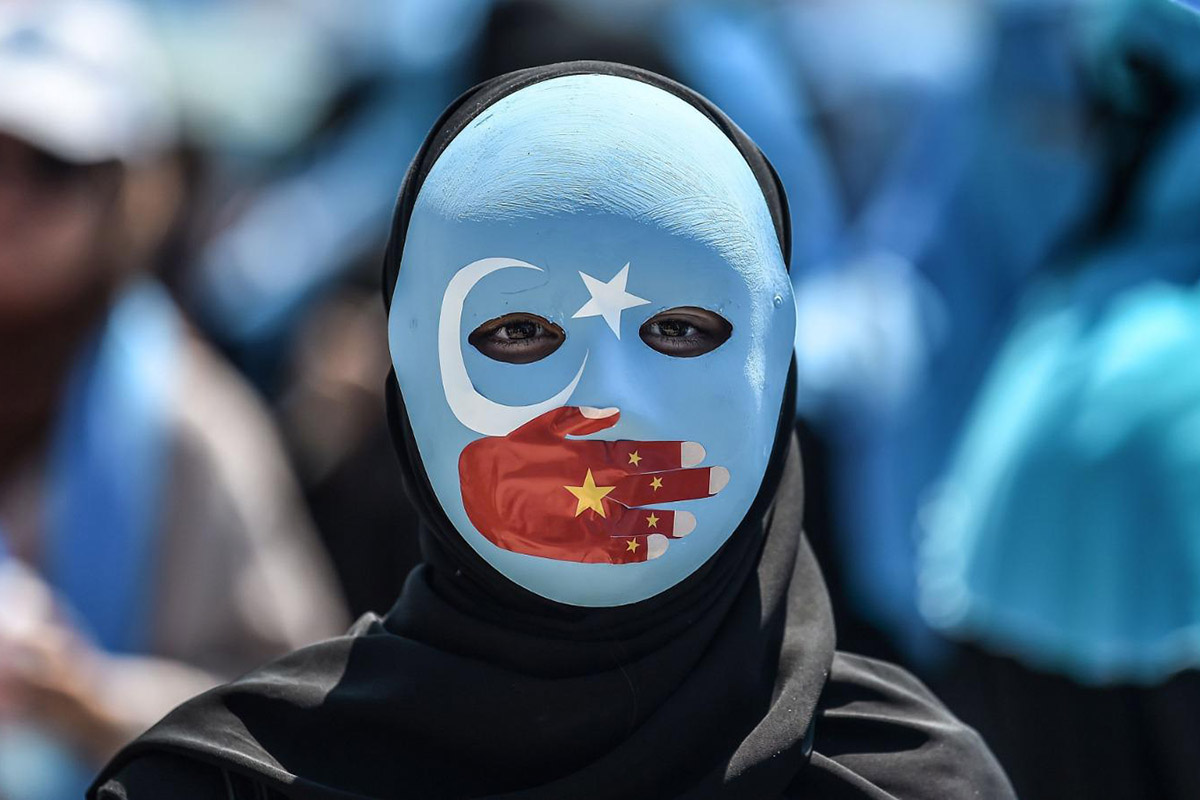 Uyghur Muslims – Tortured, Murdered, Silenced
China still defends its inhumane torture and genocide of an entire population of Uyghur Muslims. We find out the horrifying plight of detainees from personal accounts
Trigger Alert: Violence, Torture
In the late summer of 2018, the United Nations revealed at least a million Uyghurs had been detained in "counter-extremism centres" in China's Xinjiang province, thrusting the treatment of a once-obscure mostly Muslim ethnic group into the spotlight.
The report also revealed that a further two million Uyghurs had been "forced into so-called re-education camps for political and cultural indoctrination" starting in the middle of 2017. Other reports put the figure at one million.
A report by Human Rights Watch (HRW) in April 2021 concluded China is committing crimes against humanity, with Beijing responsible for "policies of mass detention, torture and cultural persecution, among other offences."
"Break their lineage, break their roots, break their connections, and break their origins. Completely shovel up the roots of "two-faced people," dig them out, and vow to fight these two-faced people until the end."
—Maisumujiang Maimuer, Chinese religious affairs official, August 10, 2017, on a Xinhua Weibo page
HRW's report entitled 'Break their Lineage, Break Their Roots' documented a range of abuses included enforced disappearances, mass surveillance, forced return of China, forced labour, sexual violence and violation of reproductive rights.
As many as a million people have been detained in 300 to 400 facilities, including "political education" camps, pretrial detention centres and prisons, the report said. Meanwhile, children whose parents have been detained are sometimes placed in state institutions.
The actions taken against the minority community are considered "not a new phenomenon" and instead reached "unprecedented levels" as such it cannot be ignored any longer.
China has denied all allegations, stating the crackdown in Xinjiang is necessary to prevent terrorism and root out Islamist extremism.
Since then, nefarious plans for forced sterilisation of the Muslim population have been undergone.
A shocking report by Amnesty International revealed the testimonials of more than 50 people who had been detained in the camps.
The lead author of the report recalled the terrifying details of the detainees that would stay with him.
"Unfortunately, about 17 or 18 of the former detainees who Amnesty interviewed were interrogated and physically tortured while immobilized in tiger chairs, essentially steel chairs where your hands and your feet are affixed to the chair, and you're completely immobilized."
On the future of Uyghur's Muslims, he stated, "It's not only the future that's extraordinarily bleak, but it's the present. A lot of what we're talking about here has already occurred. Numerous traditions that are essential to the practice of Islam — whether that's praying, attending mosques, teaching religion, wearing religious clothing, giving children Islamic sounding names — are now, in effect, prohibited. And as a result, to survive, Muslims in Xinjiang have modified their behaviours in a way that did not allow them to engage in religious practice anymore."