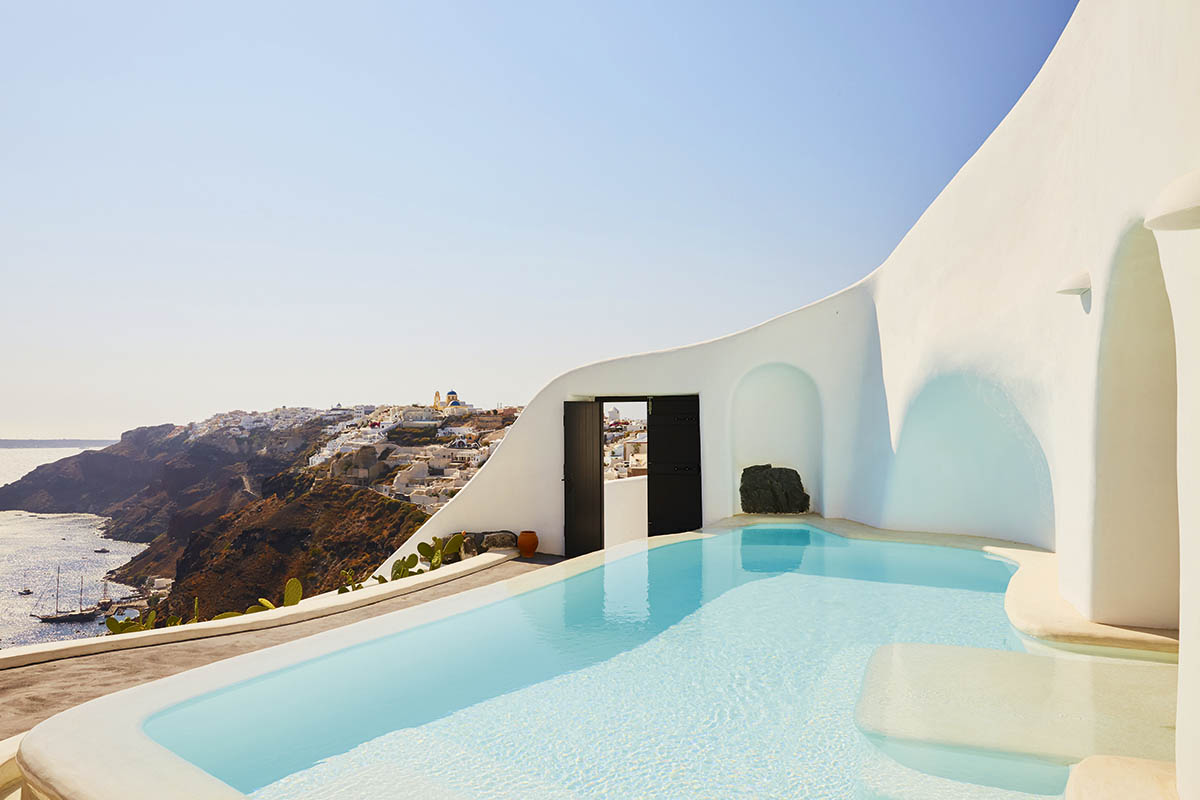 Fariha Sabir-Bajwa revels in romantic serenity at a luxurious yet simplistic retreat, Perivolas on the glorious island of Santorini
Luxurious and tranquil – just some of the many characteristics to describe the picturesque Greek island of Santorini. Dreamy Perivolas is an idyllic complex of landscaped tiers, impressively etched into the side of a cliff.
Each suite is a 300-year-old cave, lovingly restored using local materials, characterizing the traditional Cycladic design, with whitewashed stone walls. The minimal, yet quaint décor is soothing, with soft furnishings providing a pop of colour. Perivolas creates its very own definition of laid back luxury, staying true to its heritage and original character.
Refreshingly, there is no flamboyancy or over-extravagance about the place, so as not to distract from the awe-inspiring views of the azure Aegean Sea and the amorously iconic landscape of the Caldera. Simplicity is the essence of Perivolas living, yet there is still thought for indulgences, with private indoor and outdoor Jacuzzis and pools, from which to gaze endlessly at the enthralling surrounding natural masterpiece.
I had never slept in a cave before, but there is something so inviting about the suites, with the curiously curved walls and cosy alcoves where the bed is nestled in.
The relaxed atmosphere lures the mind to switch off and be encompassed by the Island way of life, which is much needed for newly-weds. A dip in the main infinity pool, which magically disappears into the horizon, oozes quintessential shots to generate insta-envy. Feel invigorated at the calming Spa, with an array of rejuvenating treatments, complete with a sauna, steam room and a gym.
Every aspect of this Greek odyssey is a perfectly befitting ingredient, including the Greek cuisine. At the Perivolas Restaurant, Chef Theodoros Kakoulis provides delectable authentic dishes.
Ideally located just a short stroll away from the iconic village of Oia, meandering through the whimsical streets and cutesy boutique shops, really is a Santorini dream come true.
Greeted by the glistening sunshine on the perfectly still blanket of blue, prettily framed by blooms of cerise bougainvillaea. Ending the day with a dip in the outdoor Jacuzzi, stargazing up at the mystical night, overlooking the brilliant moonshine mirrored in the dark sea below. This is what honeymoon dreams are made of.
To book your stay, visit www.perivolas.gr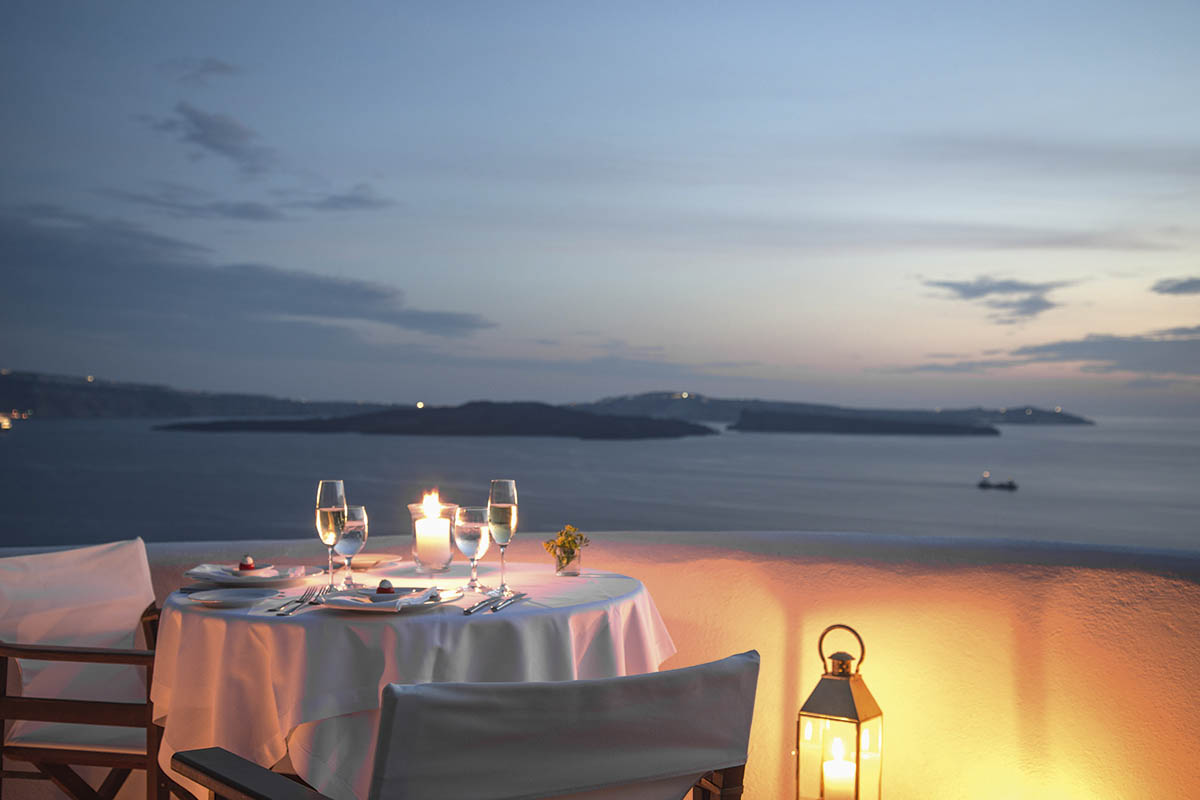 Santorini
Must-Dos
• Get lost in the myriad streets of Oia alongside the cliff, with a treasure trove of boutique shops selling locally made jewellery, crafts and souvenirs.
• Go dome-spotting and be awe-inspired by the iconic blue domes of the Greek churches of Santorini.
• Laze on a luxury catamaran or yacht for the day, taking you to the nearby touristic sights.
• Visit sights like Ammoudi Bay and the infamous Red Beach for its distinct red rock.
• Visit Fira, the capital of Santorini for more stunning views, cafes and shopping.