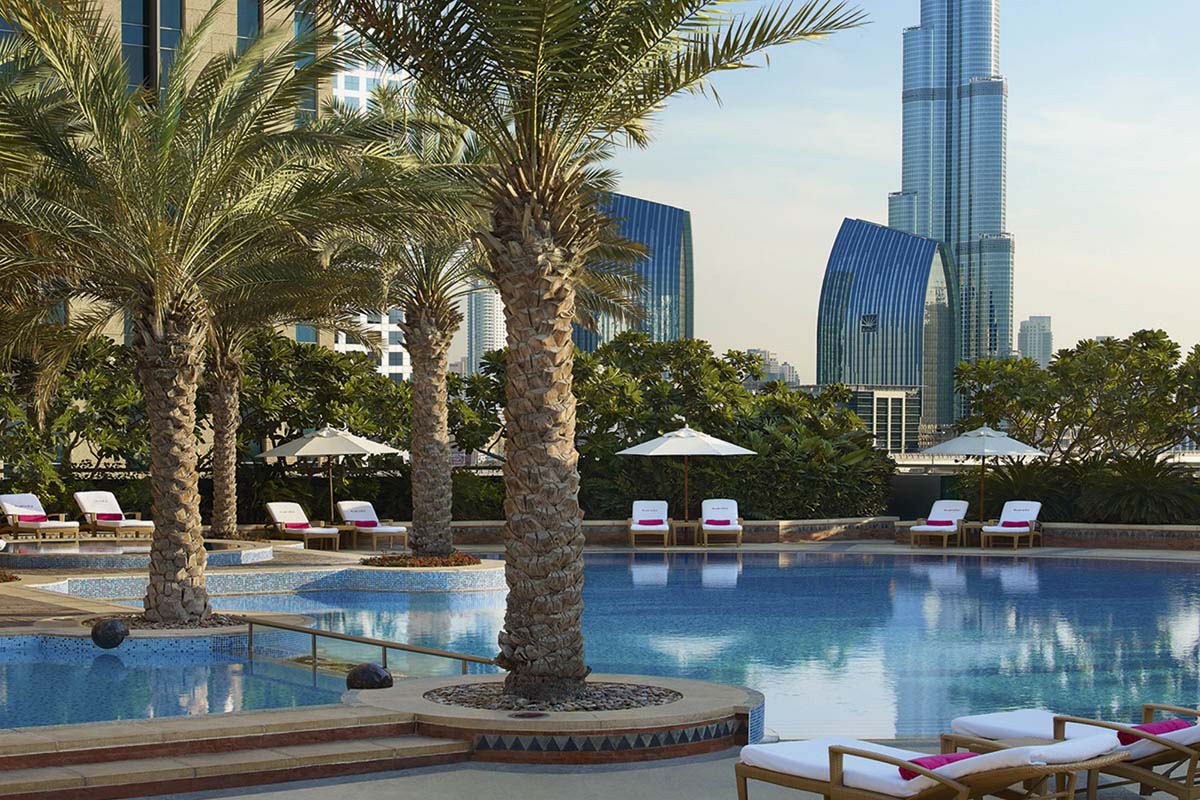 Imaan Ahmed finds VIP bliss at one of the UAE'S best-kept secrets
Offering one of the most breathtaking panoramic skylines views in the city, the recently renovated Shangri-La hotel is a smart, chic and sophisticated residence, where you'll be pampered with a VIP service from the moment you check in. The 42-storey hotel is a short distance from the famous Dubai Mall and the cities most popular beaches, but when you're not on excursions enjoying the vibrancy of the city; there's lots to keep you occupied inside the hotel.
First up, there's your room. With 302 luxury suites in the hotel there are plenty of choices. Opt for a room or suite in The Horizon Club and you'll get extra privileges and facilities such as complimentary refreshments throughout the day, a private health club and indoor infinity pool. All the facilities are contemporary and comfortable and it won't take long to settle in.
For a rejuvenating escape from the stresses of wedding planning, the hotel's Chi spa has just the remedy. A blissful and beautiful oasis that you enter through a candlelit walkway, lined with rose petal pools, it's a haven of tranquillity. The spa menu offers an appealing range of treatments and rituals but for honeymooners, the pampering couple's massage is the ultimate way to settle into married life. Laying side by side, you'll get to experience a blissful break together. Then back inside your suite, relax with some mindful meditative colouring-in, Shangri-La is the first hotel in Dubai to offer this in-room facility to promote wellbeing. 
You certainly won't go hungry during your stay. With eight dining destinations specialising in global flavours, you'll embark on a culinary journey from delicious Indian and Chinese cuisine to Middle Eastern fayre. Whether you opt to eat out at one of the hotel's premium restaurants, book private dining on the hotel's highest level or choose light snacks by the poolside; food will be a highlight of your stay. A particular recommendation is savouring their signature Vietnamese weekend brunch which consists of unlimited authentic tapas and a giant hot pot served in the centre of the table. You'll sample 50 different flavours and spices in the meal, all of which are delicious.
Romantic sunset views are best witnessed on the hotel's glamorous roof top terrace located on Level 4 where you can toast with refreshing cocktails and mocktails against the backdrop of the Arabian Sea and the iconic Burj Khalifa. As night sets in move over to the ikandy lounge where you can unwind with a shisha while enjoying the soulful sounds of the resident DJs. The perfect way to begin or end a twin honeymoon destination, Shangri-La is one of Dubai's best-kept secrets.