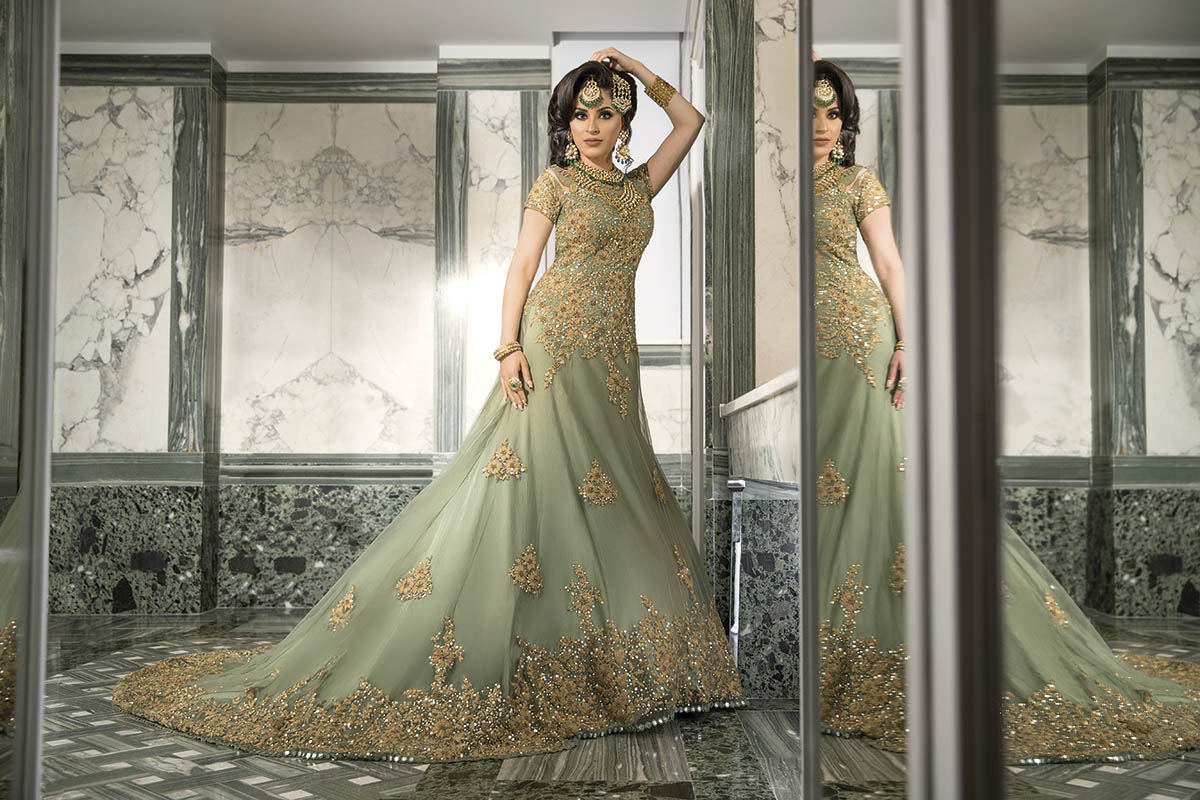 We predict big things for Scottish Instagram star Vanity Femme. So we invited her to London for an exclusive Asiana makeover and transformed the beauty connoisseur into a blushing bride
Hair & Makeup: Anisha Siddique
Outfits: Anjali's Boutique
Jewellery: Rubina Kapoor
Photography: Alexandre Pichon
Words: Momtaz Begum-Hossain
Venue: Sheraton Grand London Park Lane
Scroll through Instagram on any given day and you'll be faced with a wealth of beauty inspiration and not just from supermodels and beauty brands. Bloggers have been leading the way ever since Huda Beauty became a household name, with legions of beauty fanatics taking to social media to share their own take on new products and report back on tried and tested techniques. Amidst the ever-growing crowd of beauty bloggers is a girl next door who through her sheer passion and honesty has become an unlikely social media star. Vanity Femme AKA Mariyah dropped out of university to follow her heart, swapping academia for entrepreneurship.
The Glasgow-based beauty fan joined Instagram in 2012 and immediately attracted a consistent following of girls eager to find out what products she was using to do her own make-up, so she began blogging, then vlogging, before becoming an MUA. Two years ago she drew that to a close to focus instead on creating her own successful line of beauty products, so popular in fact that her Vanity Femme lashes sell out every time they are re-stocked. An inspiration to thousands of women, Vanity's popularity keeps on growing, which is why Asiana has tipped her as The Beauty Blogger To Watch, and to celebrate that accolade we invited her to London for an Asiana makeover, where we enlisted a team of experts to transform her into a glamorous bride. 
BEFORE: MARIYAH'S VIEW
'I've always loved make-up. I started wearing it when I was nine. I used to steal my sister's MAC foundation and cake it on before school. Then when I was a teenager spending school holidays at home, I would experiment further. At 18 I went freelance as an MUA and at that time there wasn't many of us in Scotland so I did really well. I then went to university but it wasn't for me so I dropped out. It wasn't an easy decision to leave, as I was worried what people would say, but I also knew that I was passionate about make-up. Now I'm proud to say I have made it work, it's ok to be a uni drop out: it's not the end of the world – there are other options.
As a Beauty Blogger I'm known for my signature look, smoky eyes and nude lips. I spend so long on my make-up, an hour and a half, that I never have time to do my hair. I'm also not a fashionista! If you were to bump into me in the street I'd be wearing my trackies! I like to stay safe so you won't usually see me wearing a lot of colour. Also I'm conscious of my weight as I had been underweight for some time and I'm currently on a nutrition journey to put on weight, so the way I dress is changing.
When Asiana called me up and said they wanted to do a bridal makeover I was really excited but also really nervous. I have never entrusted my beauty and styling to someone else. I come from a family of five sisters and it's usually me styling them. I'm also really fussy and I've never worn bridalwear so the shoot is a huge deal. I do however admit that I love daydreaming about being a bride and I'm one of those girls that has a Pinterest board of ideas who loves looking at Asiana for inspiration, so the shoot is a bit like putting some of those visions to the test!'
'I've never entrusted my beauty and styling to someone else!'
AFTER: MARIYAH'S VERDICT
'I was so overwhelmed when I looked in the mirror as I've never stepped out of my comfort zone before. It was the most glamorous I've ever looked and felt and I really enjoyed it. The aspect that surprised me the most was that I loved getting my make-up done and I never thought I would say that. All make-up artists will understand the fears I had when you know your face and what you like so well that you can't entrust the job to anyone else. But Anisha Siddique was incredible. She understood my signature style and enhanced it in her own unique way so it still felt like me, but with her special touch. I love how she does eyes, they are the focal point of a great look and hers are just how I love them. Anisha was also really excited to use my Vanity Femme lashes and it was great I was able to bring that to the shoot as my contribution.
The outfits too were a total surprise. I'm nervous about wearing colour but Anjali understood this so selected some gorgeous pastel pieces which when I tried them on, made me feel like a queen. My other concern was my weight as I have recently been on a protein based diet to increase my weight so I was worried heavy Asian bridal outfits might make me look bigger when in fact this wasn't the case. All the pieces from Anjali's Boutique were flattering and comfortable and I felt amazing wearing them. When the Rubina Kapoor's jewellery was added for the final touches I was in awe. I couldn't believe I was wearing such a gorgeous look, I definitely picked up lots of ideas for when my time comes to be a bride and now I know they suit me, I will consider wearing Asian outfits for parties, not just family weddings.
Doing the Asiana makeover has been life-changing because I never would have thought of trying on these kinds of outfits or getting my make-up done professionally but now I know it's actually really fun. It's opened my mind and I can't wait to share the results with my followers, I know they will love the looks.'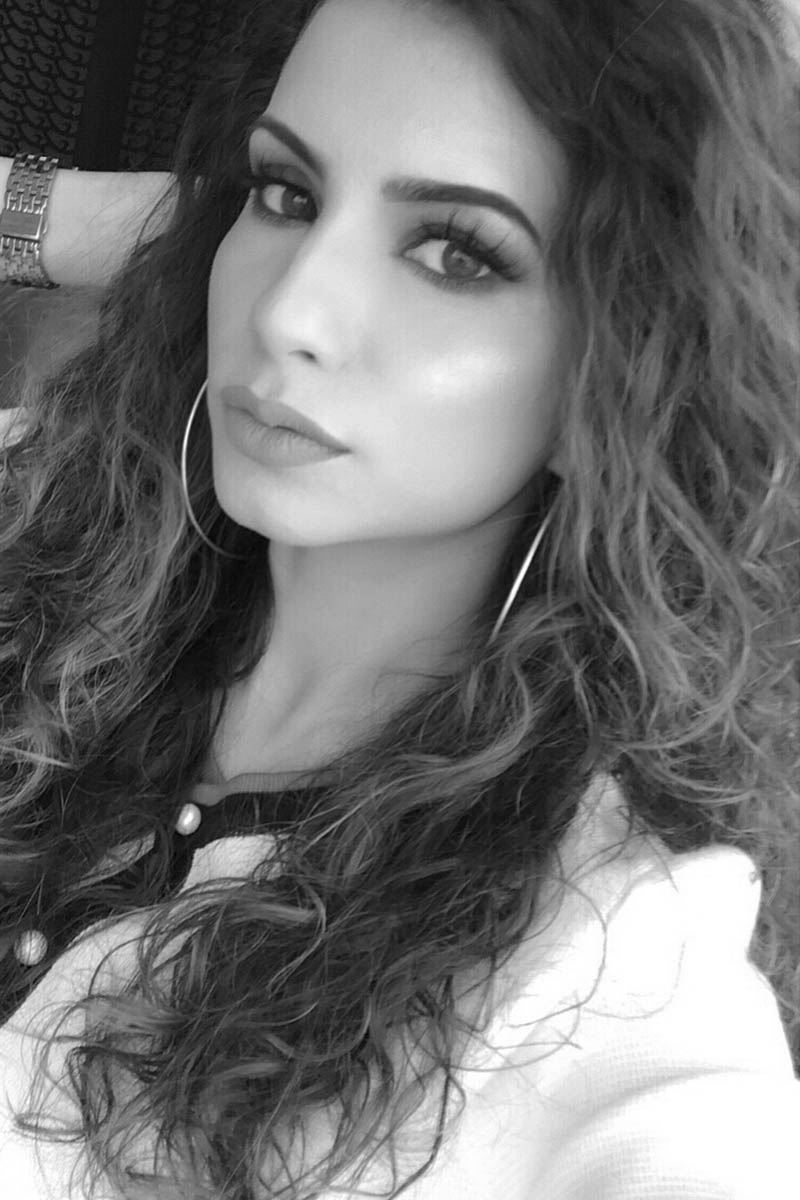 Anisha Siddique
Hair & Make-Up Artist

'I've followed Vanity Femme on social media for a while and I love her approach to make-up. Like me she likes to look natural and her favourite go-to look is smoky eyes and nude lips, one of my signature looks too. I loved doing her make-up as she was so down-to-earth and although she was nervous she trusted me which is what makes my job so rewarding; knowing brides and celebrities will allow me to get to know their faces so intimately in order to create the right make-up look for them.
Mariyah has beautiful hair but her fans usually only see it tied up, so the Asiana make-over was a chance to show her in a new light. I demonstrated several looks. I went full on glam by applying extensions to give extra body and volume then styled her hair into a beautiful bridal up down do. I also styled it with beautiful bouncy curls and finally smoothed it into a sleek style. She looked stunning and every inch like a fashionable young bride. The biggest compliment was that at the beginning of the makeover Mariyah told me she never lets any one do her make-up but by the end she was so relaxed and loved what I did, which made me feel really proud.'
Anisha Siddique
@anishasiddique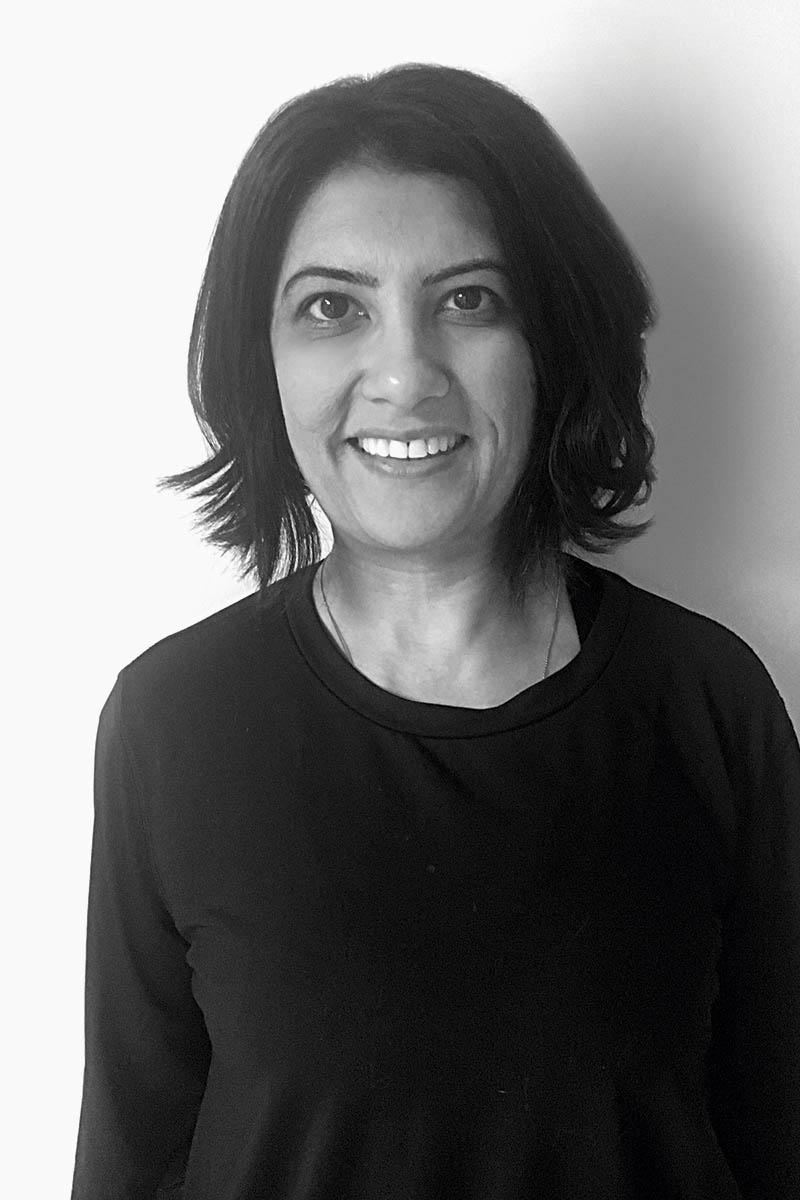 Anjali Modha
Anjali's Boutique

'Funky Asian (Anjali's Boutique) opened in Glasgow in 2008 carrying on a family tradition of being in the fashion business for 40 years. My family started the Alankar brand which had shops in London and Manchester and opened one of the UK's very first sari shops in Leicester. Over the last decade we have won an award, been featured on Scottish television and continued to thrive. The brand aims to mix Indian and British cultures and we have conscientiously strived to create an environment where people from all walks of life, culture and backgrounds can come and experience the wonders of Asian Fashion. In store we stock high-end couture for men and women. Outfits are available as made-to-measure Asian bridalwear and our designers also create wedding lenghas, gharara cholis, sarees, gowns, shalwar kameez, embroidered suit fabrics, churidars, anarkalis, sherwanis and Indo Western outfits. We use only the finest fabrics with a choice of over 300 colours and hundreds of different types of silks, satins and chiffons. All of our garments are made in India and we promote ethical fair trade policies.
One of the reasons I opened the boutique was because I wanted to make Asian fashion appeal to younger girls, to show them the beauty of heritage clothing. So when Asiana asked me to dress fellow Scot Vanity Femme for her makeover, I was really excited. Mariyah embodies the contemporary British Asian woman perfectly; she's a strong, independent person with drive and ambition who happens to love looking good.
For the shoot, I carefully chose some of my new collection party pieces that are lighter than typical bridalwear, but look just as effective. The mint lengha was a winner all round with its delicate shade, tulle underskirt and Swarovski pearl and dhabka embroidery, Mariyah wore it with such panache. It was also great to dress her in a sari and the deep blue gown with pink embellishing suits her perfectly. She was worried about wearing bright colours but she pulls it off with perfection. The finished looks are phenomenal and I love how the jewellery brings the outfits to life even more, alongside Anisha Siddique's gorgeous make-up.'
Anjali's Boutique
www.funkyasian.com