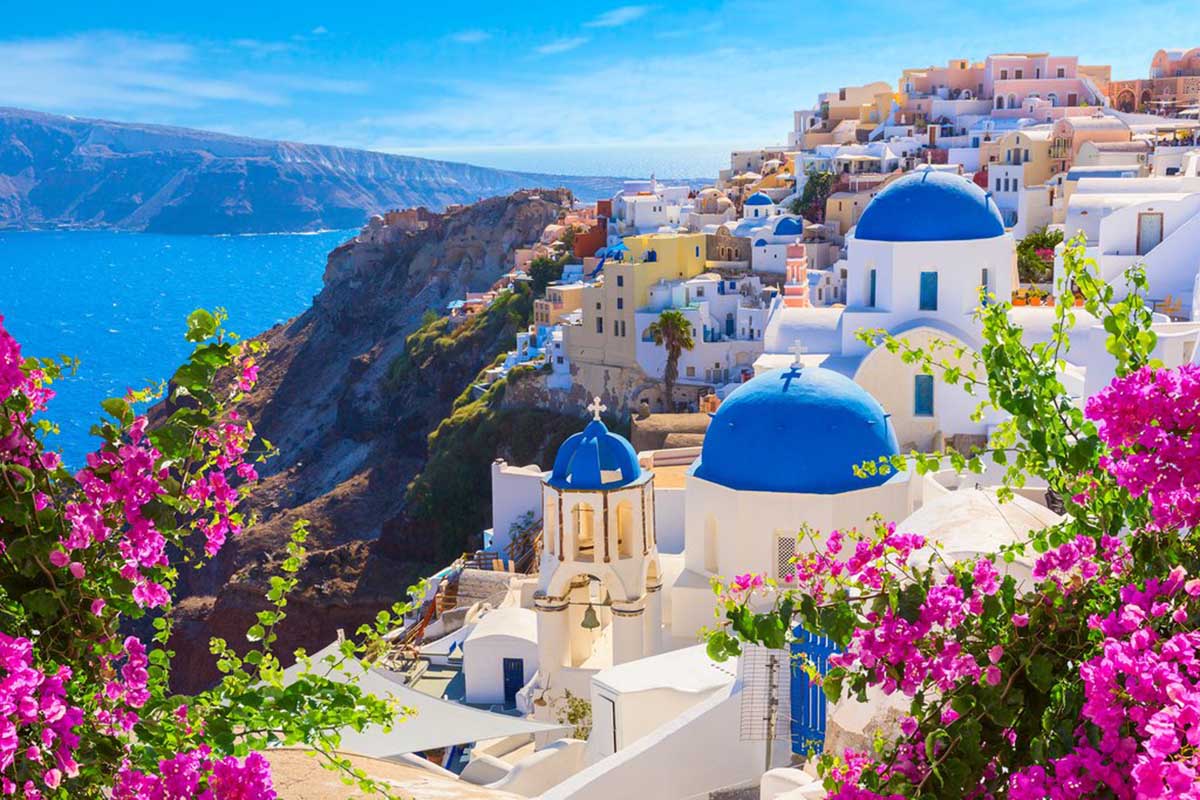 Top 5 Romantic Honeymoon Destinations in Greece
Greece is a choice destination when it comes to a honeymoon, but how do you choose the best location to start? Here are our top honeymoon picks!
Greece is the perfect location to celebrate the union between you and your partner. But with competing picturesque locations, the best choices to stay can often be confusing. We've selected our top 5 Greece locations to help you choose!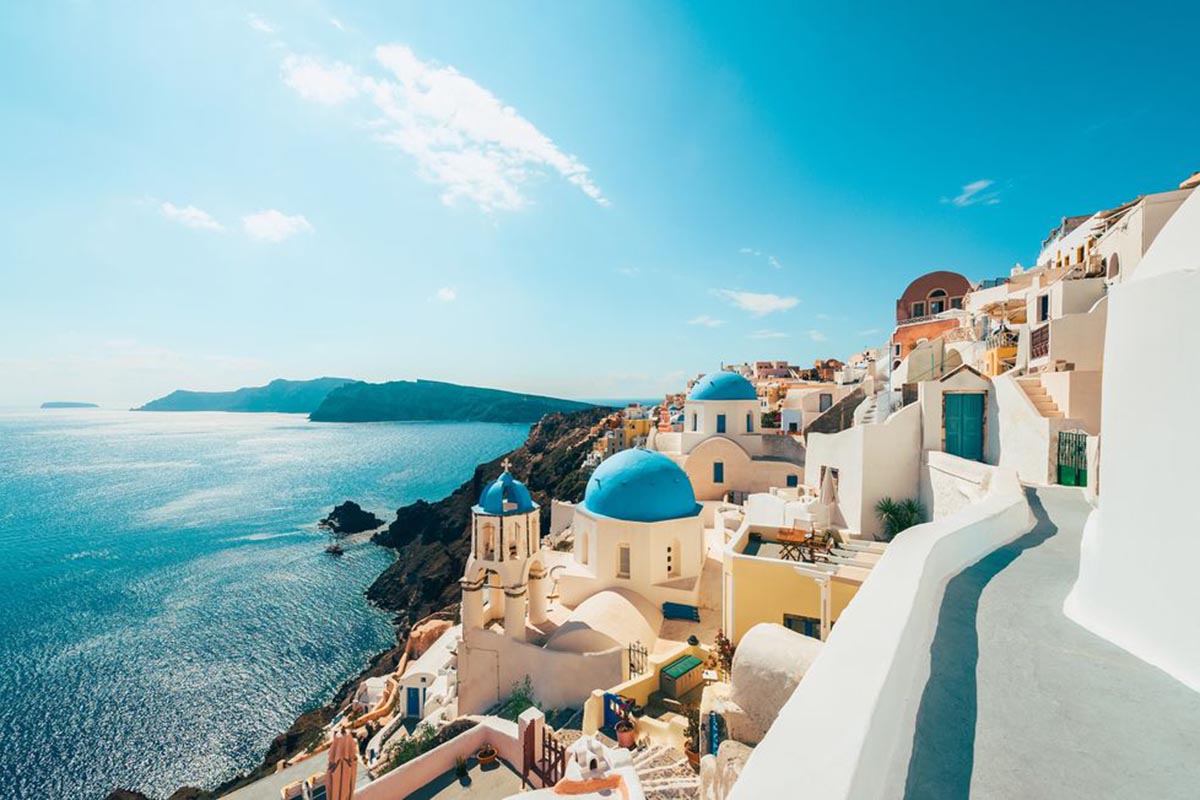 Indulge in a luxurious honeymoon in Santorini
With charming, white-washed architecture, picture-perfect villages, majestic sunsets, enticing beaches and award-winning wine culture, Santorini is a favourite among locals and visitors alike when it comes to romantic escapes.
You can book a luxurious suite with a view over the caldera, enjoy the sunset from your terrace or private infinity pool, dine in delicious restaurants or indulge in the comfort of your room!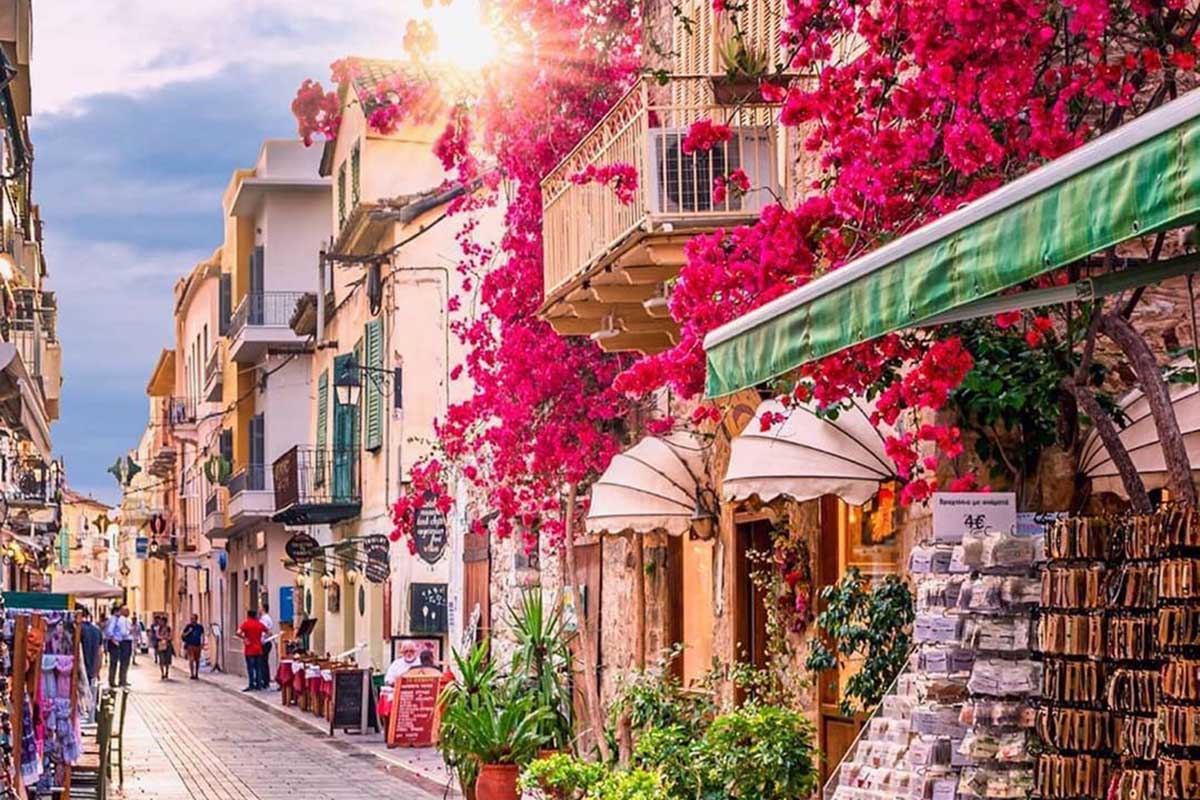 Step into history and romance in Nafplio
Another romance-infused destination is Nafplio, in the Peloponnese.
For a magical honeymoon the charming aura of this little town, which was the country's first capital, will seduce you.
The neoclassical mansions covered with bougainvillaea, the small squares with their plethora of cafés, the waterfront, which is perfect for romantic evening walks, and the surrounding area all invite you to enjoy your stay in this lovely town.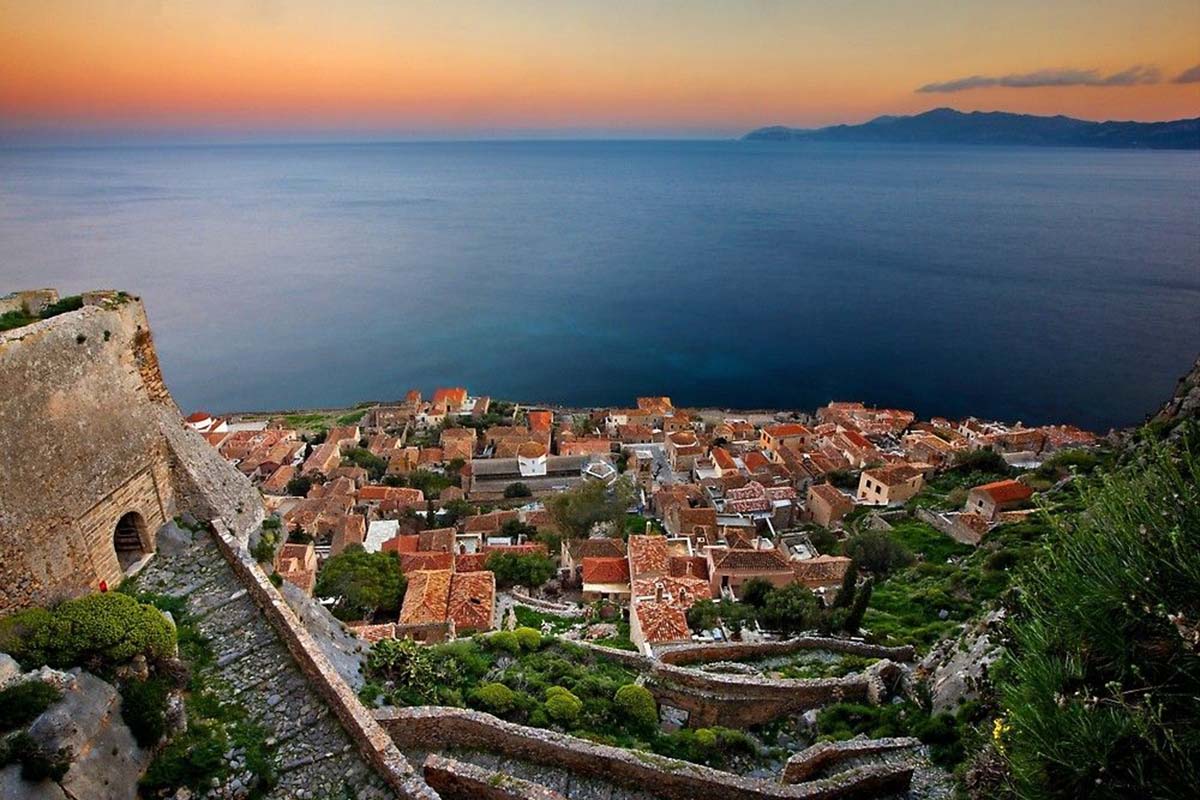 Start together in breathtaking Monemvasia
Monemvasia is a lowkey destination tucked away in an old town, which connects to the mainland via a causeway.
You will feel like you have stepped back in time and will surely enjoy wandering the stone-paved narrow streets.
Its location also makes it an ideal place from which to explore the nearby historic sites and the region, where you will stumble upon hidden and secluded beaches and coves where you can relax, swim and even snorkel away from the crowds.
After a day of exploring, you can end it with a delicious dinner in one of the many tavernas where you can sample the best of the local cuisine with a bottle of delicious wine.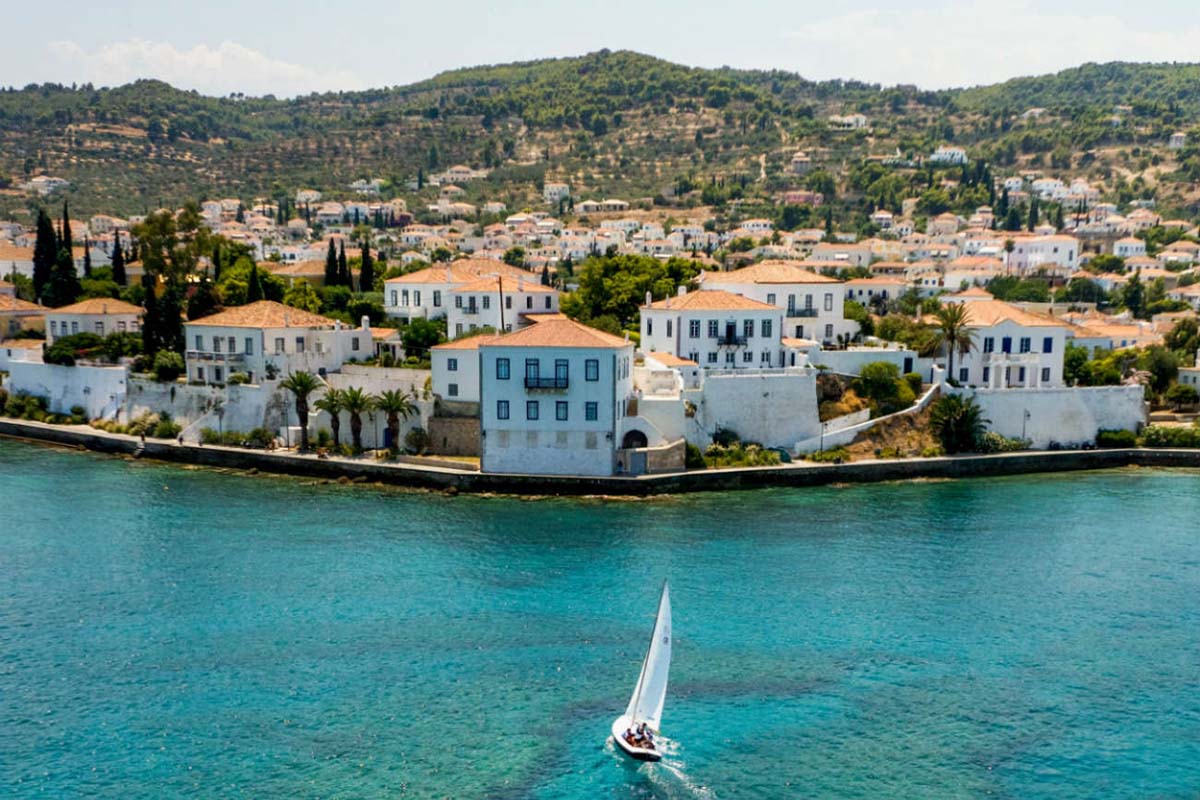 Get away from the crowd in Spetses
Located only two hours away from Athens, the island of Spetses is known for its natural beauty and laid-back vibe.
You can stay in one of the island's boutique hotels and spend a lovely afternoon on secluded beaches before heading back to town to enjoy delicious dishes at several restaurants and tavernas.
You can also spend the day exploring the neighbouring islands or sailing in the Saronic Gulf. At the end of the day, you can take a romantic horse-drawn carriage ride around the harbour. Whatever you choose to do, you are bound to have a pleasant time.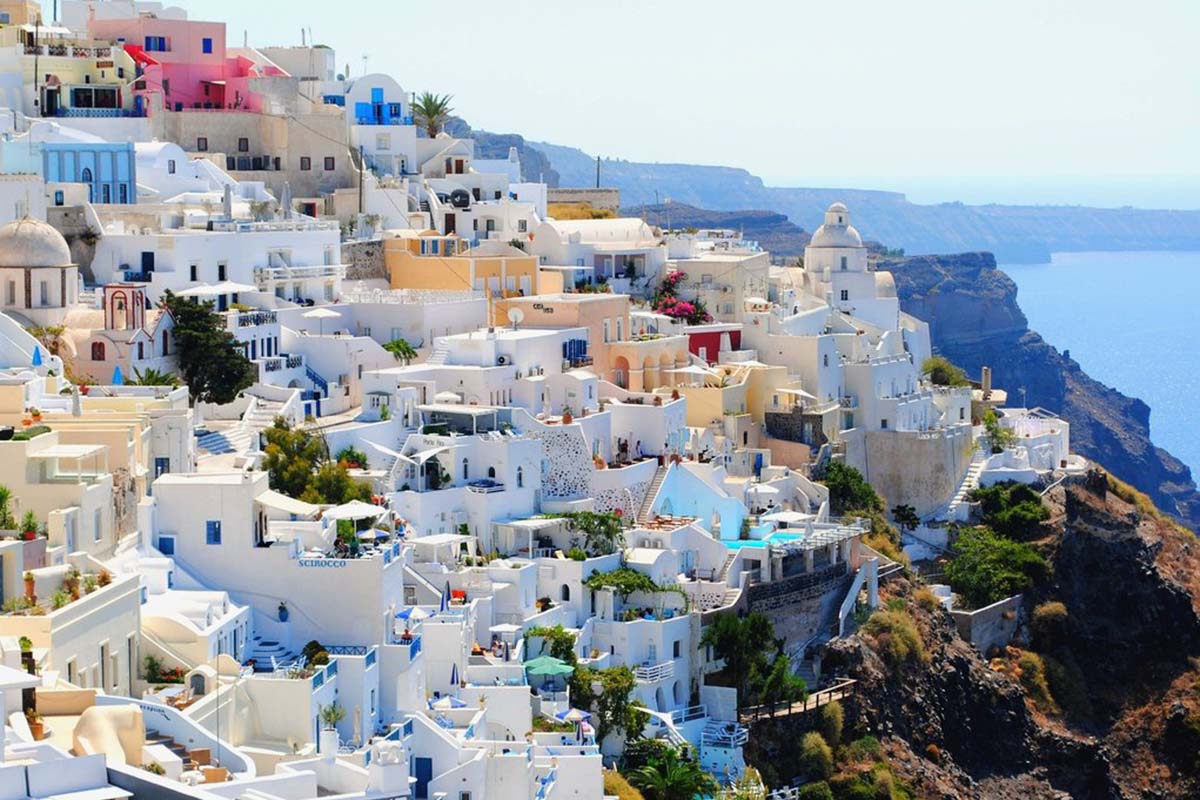 Sail away through the Cyclades
If you cannot decide on where to stay for your honeymoon, you can also do an island itinerary.
You will get to discover beautiful Cycladic islands such as Antiparos, Delos, Folegandros, Kythnos, Mykonos, Paros, Poliegos, Poros and, of course, Santorini.
For more content, check out Asiana TV!