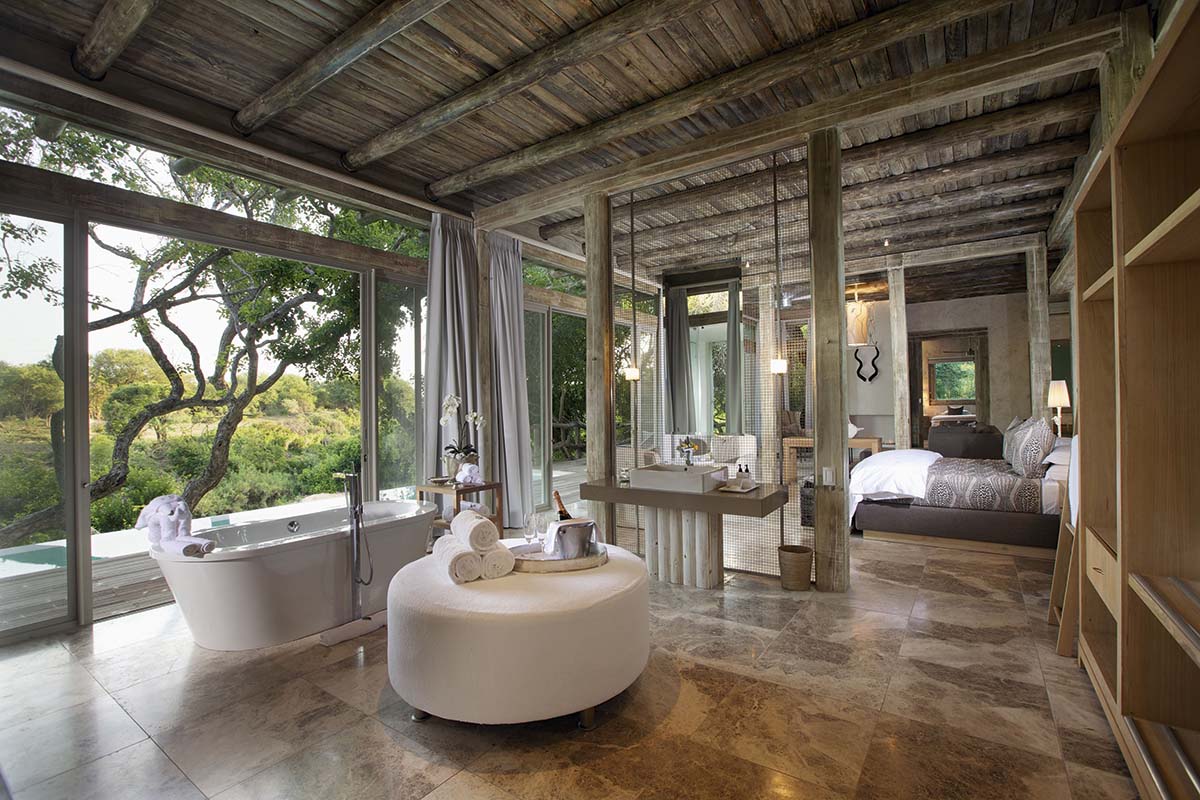 Fariha Sabir-Bajwa discovers the delights of safari, amidst ultimate luxury at Kapama Private Game Reserve in South Africa, getting up close and personal to the wonders of the wilderness
Ideally located between the scenic Blyde River Canyon and the famous Kruger National Park, family-owned Kapama Private Game Reserve spans 16,000 hectares, consisting of four impeccable camps. Each offers something unique, thoughtfully catering to a range of guests. Although all accommodation here is luxurious and offers magnificent views of the tranquil vistas, the ultimate opulence can be found at Karula.
Whilst staying at Southern Camp, my husband Amer and I were blown away by the lofty space and chic decor. The artful details of traditional crafts enhanced the African essence, complementing the contemporary indulgences. I felt like Queen of the bush, lavishly enjoying the wild in style. After an exhilarating day of game drives, you succumb to the comforts of your sanctuary, a welcome retreat from the great outdoors. Sitting at our private deck or taking a dip in our pool, we closed our eyes and listened to the array of birdsong, along with the buzz and hum of the countless insects. In that moment, you realise you cannot be any closer to nature than this.
Dining was exquisite, featuring tiered trays of delights, as well as decadent buffets of international cuisine and local delicacies. The team were so warm and attentive, especially Chef Deon who ensured our halal preferences were catered for.
Embarking on our two daily game drives was an enthralling adventure. Our guide Jason and tracker Elleck became our friendly comrades, sharing our appetite to seek all that this seemingly serene landscape concealed, as they enlightened us with fascinating facts of the wilderness.
Kapama harbours over 40 species of mammals and we fortunately witnessed the Big Five including elephants, rhinoceros, buffalo, lions and even the elusive leopard. Astonishingly, we spotted a leopard just metres away from our camp, enhancing the thrill of how close we were to the wildlife. The beauty of a private game reserve is the exclusivity, as no more than two vehicles can be at the same spot simultaneously, so a special viewing moment is an intimate and unspoiled experience. Our favourite pastime involved stopping off at a picturesque spot for snacks, to watch the sunset against the breathtaking horizon during 'the golden hour'. We sipped tea and listened to the glorious ebb and flow of nature, spellbound by the sinking sun casting a radiant orange glow all around. As the blanket of darkness crept over us, the brightest stars shone, like millions of tiny torchlights, guiding us along.
Witnessing these beautiful animals in their natural habitat was a life-changing experience, however the last thing on my wishlist was to see a male lion. On our last game drive, lo and behold, a majestic lion with a fabulously unruly mane lay before us. We were so close to him, yet he seemed unperturbed by his spectators, until he let out a bellowing roar with regal, commanding glory, leaving my mouth gaping open in fright and astonishment, all at the same time. A truly awe-inspiring moment perfectly culminated our African journey in the wild.
• To book your romantic safari adventure, visit www.kapama.com or email res@kapama.com for availability and rates.