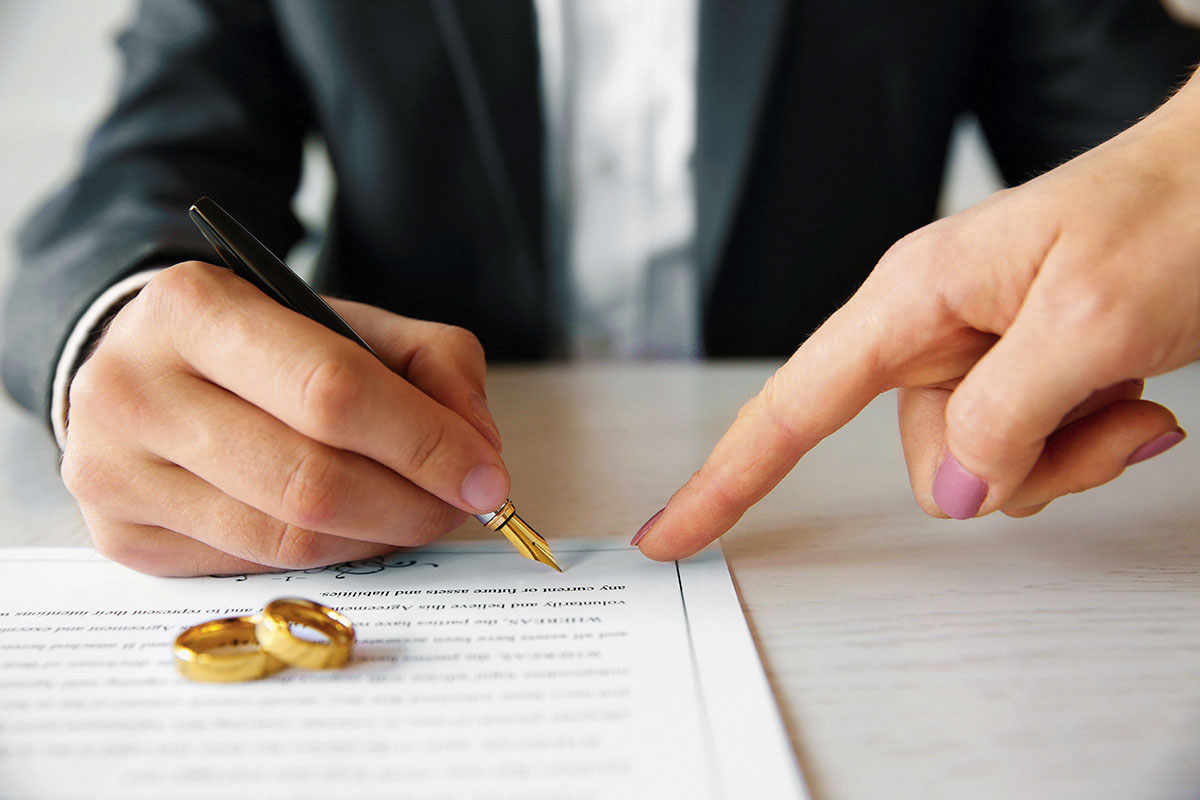 Prenups Are Not Just For Celebs
Family law solicitor, Farah Khalid, from leading law firm Boyes Turner explains why protecting your financial future should be a priority for every bride and groom
When someone mentions a 'prenup', what comes to mind? Celebrities worth millions of pounds signing an agreement to protect their assets before they get married? That sounds about right, but it's not the whole story.
You may be surprised to know that a 'prenup' or prenuptial agreement isn't something that's just for the super-rich to consider. It's also not the only way that you can plan for your future if for any reason your marriage breaks down.
Pre-nuptial and post-nuptial agreements both offer you wealth protection which can save you and your family a huge amount of stress and uncertainty in the event of a divorce. And though no one wants to think about this worst-case scenario while they are happily planning their dream day, it's not something to ignore. Just as you will be choosing your wedding dress, catering, venue and make-up artist, book an appointment with a legal expert so that you know exactly what you're getting into when it comes to the legal contract around the money and marriage.
We asked specialist family law solicitor Farah Khalid to set the story straight so that you can be informed of your rights before and after you get married. And don't worry if any of this sounds a bit scary, wealth management isn't something that only affects couples, it can impact a whole family too so engage your parents and relatives in the conversation so that everyone is clear about the practicalities of safeguarding your money, property, heirlooms and other assets.
What is a pre-nuptial agreement and how does it work?
If a married couple separate or divorce their assets will need to be divided. A pre-nuptial agreement sets out these arrangements before you get married. Without it, divorce can become complicated and expensive.
A prenup sets out the finances of both parties and what they are bringing into the marriage such as inherited wealth, family assets, assets from a previous marriage, investments, savings and even heirlooms like jewellery.
So, what are the main benefits of a prenup? "There are many", explains Farah. "Firstly, by clarifying non-matrimonial property, parties can be clear on what assets are not to be shared on divorce. A prenup will also allow both parties to protect assets such as inherited wealth, gifts received from third parties and property owned before marriage."
Farah adds that a pre-nup can also: "cover many of the things that are of concern to wider family members, such as wealth being passed down generations or assets owned jointly with the wider family, family heirlooms or property acquired before the marriage". If the pre-nuptial agreement "ringfences" such property, Farah says that "the court is less likely to award a share of that property to the other party on any future divorce". That's why it can be beneficial to involve parents in any agreements, Farah says: "Often they can fill in the gaps like dates of when properties were purchased and other useful information that can help determine what goes into a prenup."
Similarly, a pre-nuptial agreement can also ringfence certain assets that one party owns with other family members as well as protect a family business, so again it's not just the bride or groom that's protected, but their family too.
Farah adds: "Although we don't like to think it's possible, we do come across financial opportunists – people marrying to take advantage of someone's wealth. A prenup can help put a stop to that before the wedding has even taken place.'
What is a post-nuptial agreement and could this be an option for you?
It is possible to sign a prenup just before a wedding, although it is recommended to allow ample time between entering into a prenup and the wedding to avoid claims of undue pressure that could impact it being upheld. If you choose not to have a pre-nuptial agreement or perhaps your union takes place quickly and there isn't time to organise one, you can still protect your wealth by setting up a post-nuptial agreement, which is similar to a prenup, but happens after the wedding.
Farah explains: "Some couples prefer to settle into married life and decide later that a post-nuptial agreement would suit them. Alternatively, they may decide to reaffirm or vary an existing pre-nuptial agreement. It takes the same factors into account – wealth, property, businesses, savings etc and if you have children, it can also outline what happens to them if you separate in the future."
Again, it's better to have this in place if faced with trying to split assets during a divorce. It's worth remembering that pre-nups and post-nups are not one-size-fits-all agreements. Your solicitor can design the agreement around your circumstances so that one party receives a greater share of the assets on divorce if, for example, they gave up a potentially lucrative career to become the homemaker or they are the children's primary carer. Farah adds: "a solicitor can advise on what is fair in your circumstances and, most importantly, it's transparent; both parties know exactly what the financial circumstances are and agree how to handle them so that there are no surprises later down the line. Tackling these issues upfront is always preferable and can actually strengthen the marriage.
It's also advisable to update agreements every few years to reflect any changes.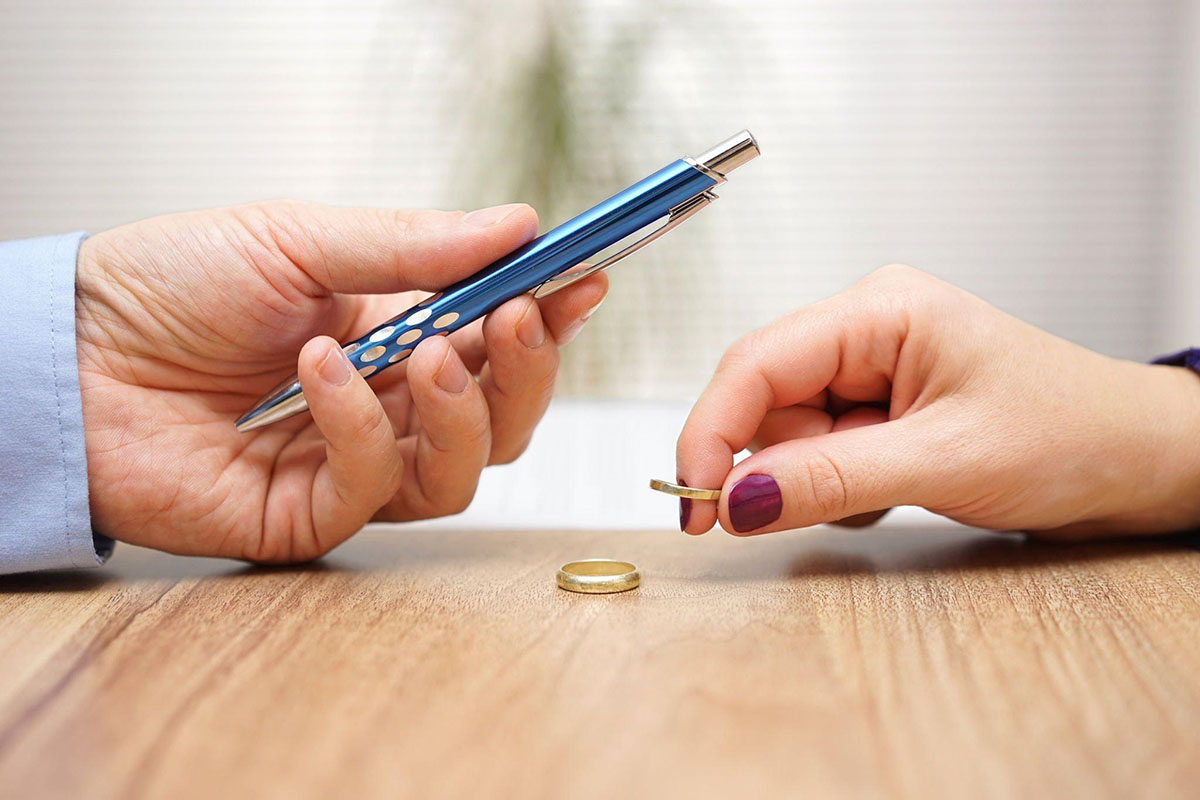 Wealth management whatever your circumstances
Every couple has their own set-up that works for them. Even if you're not following a traditional path it's still vital that you're aware of your financial rights. Farah provides expert advice on all types of arrangements, so whatever your situation, she can help you. Here are two other common scenarios she comes across.
Cohabiting couples
If you're living together and aren't married, it's important that you're aware of your rights both during the relationship and in the event of a relationship split. Farah says: "Unmarried couples often overlook their legal arrangements but agreeing things upfront is just as important as it is for those marrying. Many issues can arise such as who will pay the rent and bills, what happens to these if someone moves out, who owns the property, who pays for repairs and what will happen to a property if the relationship breaks down? These issues affect any couple living together and a solicitor can help you set up agreements so that the practicalities of cohabitation and, in the unfortunate event, break-ups are easier to manage."
Working with Sharia Law
Some marriages are only covered by Islamic Sharia law. If a couple has a nikkah ceremony only and does not have a registry in the UK, their rights are not protected by English Law. In this situation, Farah can explain all the options for what could happen to a bride or groom's wealth in different scenarios. For example, if a wife requests a divorce and has broken the marriage contract then her husband can request that her dowry is paid back. If a wife is pregnant then her husband is obliged to financially support her until she gives birth. Farah is a specialist in the nuances of Sharia Law and is available to discuss them with parties who want to know more.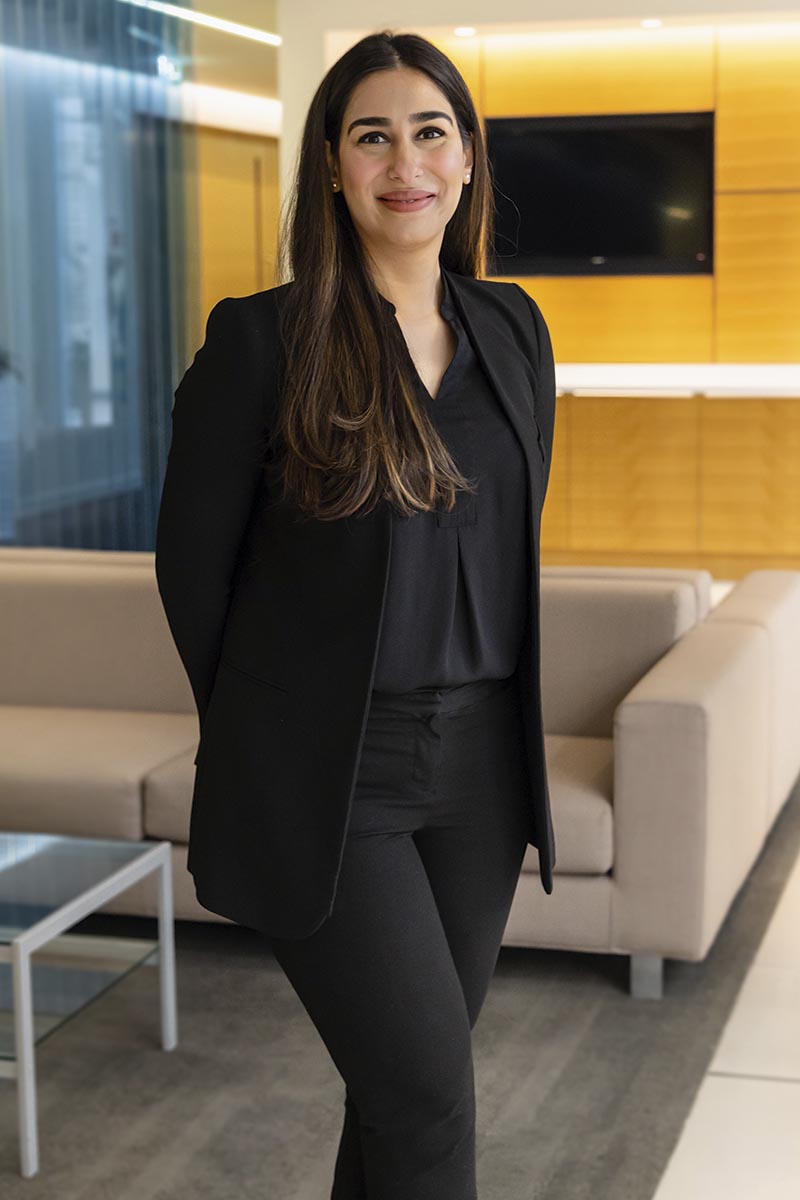 Meet The Expert
Farah Khalid is an Associate Solicitor in the family law team at Boyes Turner. She advises on all areas of family law including; divorce, separation, finances, pre-nuptial and post-nuptial agreements as well as children and cohabitation.
Farah is a specialist in Islamic Sharia Law and can guide you through the process while being mindful of your religion and culture to ensure compliance with your faith as well as English Law. Farah can fluently speak Urdu, Hindi and Punjabi and regularly works with brides or grooms and their families.
Please contact Farah on fkhalid@boyesturner.com
07713 110 275 or 0118 952 7179
www.boyesturner.com