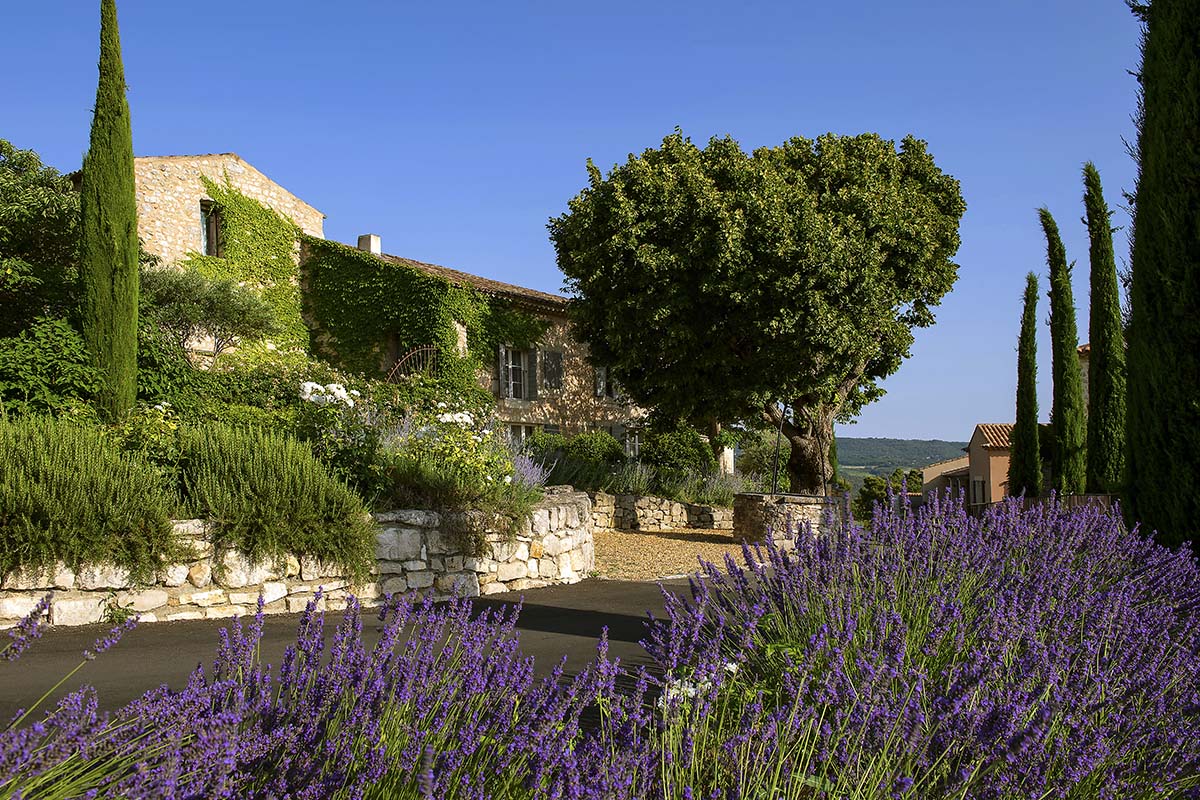 Savour the very best of French countryside charm and tranquility with a honeymoon at Coquillade Provence, says Anjana Gosai
If your idea of the perfect honeymoon destination is more old-world elegance than metropolitan excitement, Provence, France's most picturesque region should be high up on your list.
Enveloped by sumptuous views of the French countryside, in the quaint village of Gargas, Coquillade Provence will sweep you away into a world which evokes classic cinematic glamour.
Even by the lofty standards of this part of the world, this stunning property feels straight out of a 1950s Brigitte Bardot movie. This sense of the spectacular is immediately apparent as you drive up to the estate amid towering, neatly-lined cypress trees, fields of fragrant lavender and vast vineyards. There's no bad angle here – every view is as picturesque as the other. Elevated above the Luberon Regional Nature Park, this grand five-star spa resort, is perfect for honeymooners looking to unwind, explore postcard-perfect villages and experience some Joie de vivre.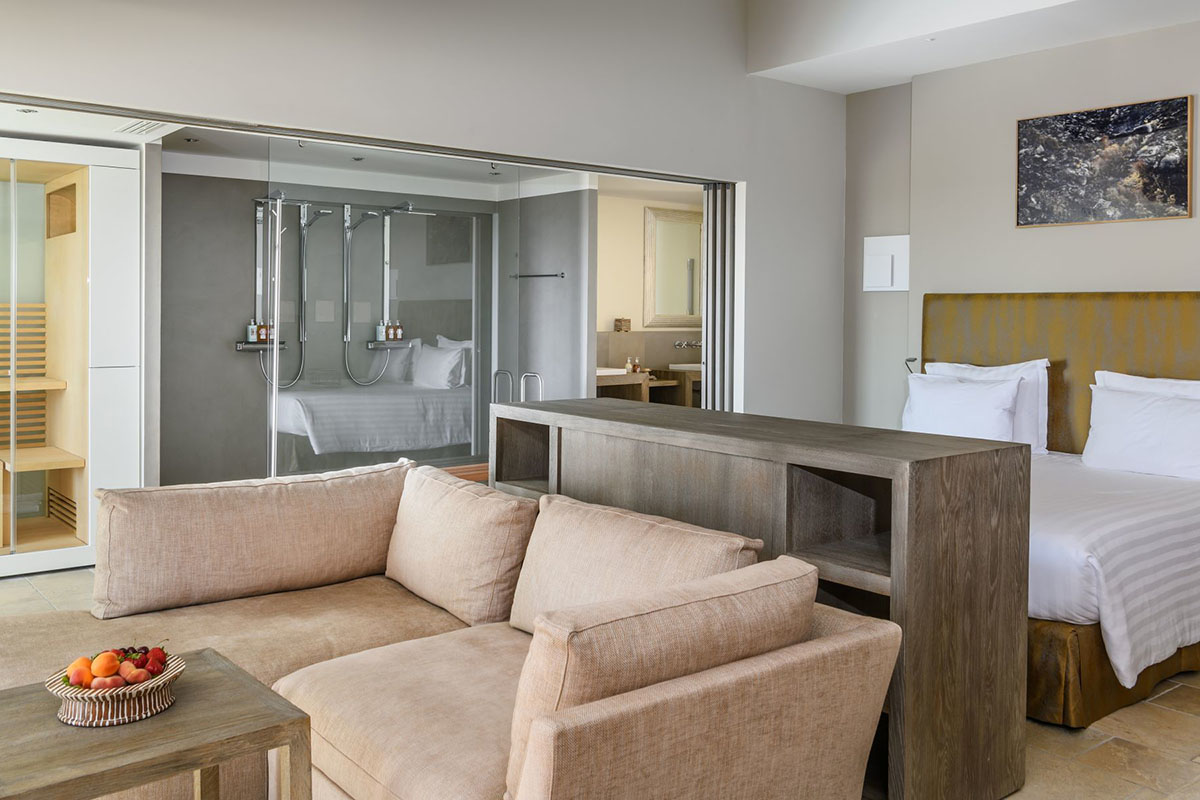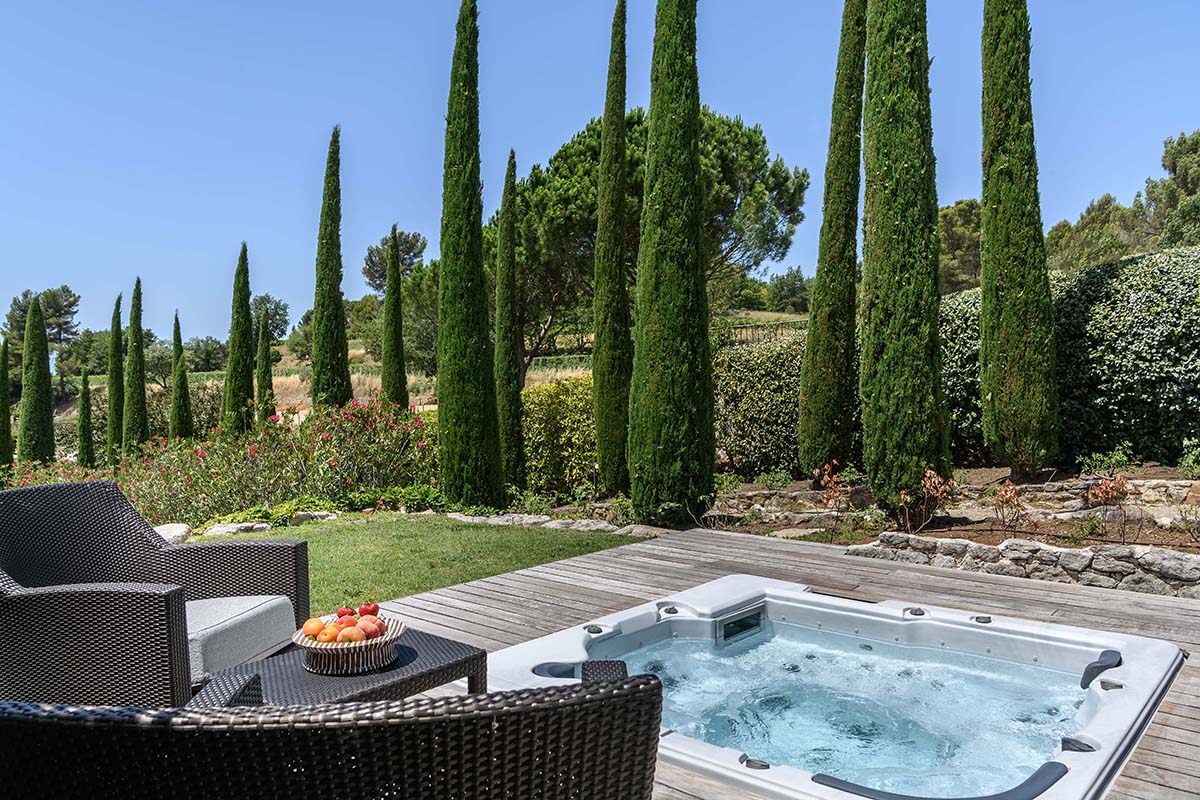 Rooms and Suites
The property's 63 rooms and suites, much like the rest of the estate, are the epitome of Provencal elegance and luxury. Ensuite bathrooms feature showers and huge tubs that are perfect for soaking in after exploring the region.
You'll have no trouble falling asleep in the lush beds made up with crisp white linen. Soft pastels and earthy tones adorn the walls and furnishing, creating a calming ambience that compliments the scenic views of the hotel's lush vineyards and exquisite Luberon sunrises and sunsets, that are visible through the huge windows. Several rooms feature private terraces and balconies where you can spend hours admiring the scenery while sipping on the estate's own Aureto rosé, or simply sitting back and inhaling the lavender scented breeze. The Sunset Suit is particularly romantic featuring an outdoor Jacuzzi with stunning views of the Luberon Hills.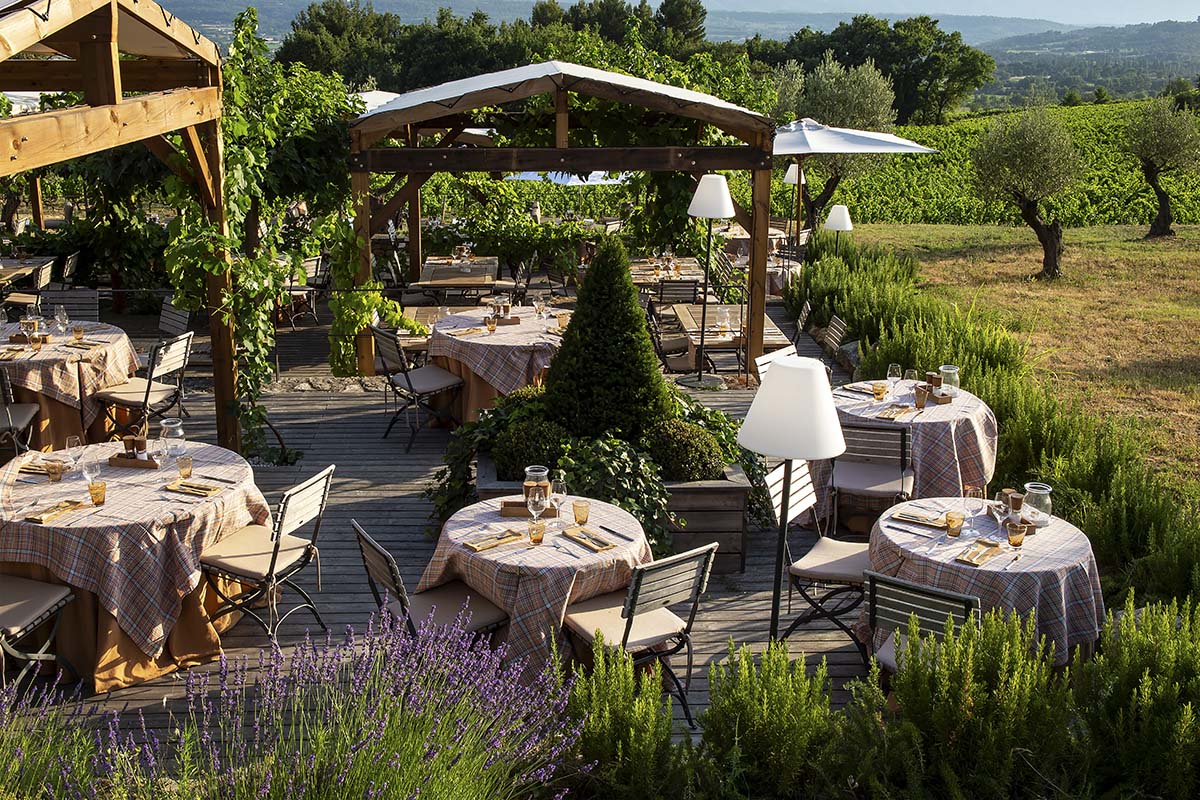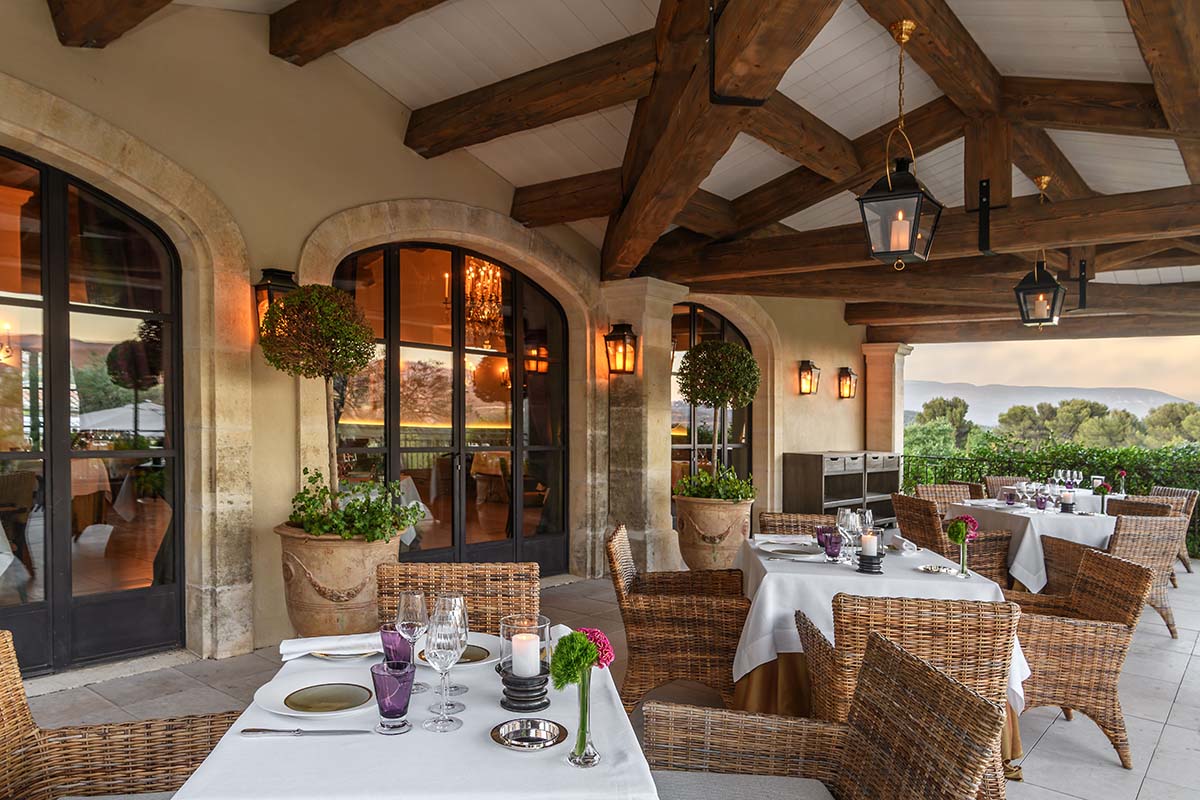 Eating and drinking
Provence is the heartland of France's love affair with gastronomy, so naturally, Coquillade is the perfect destination for both food and wine lovers.
Indulge at the resort's three restaurants including the fine dining Avelan, Les Vignes and La Cipressa which are overseen by executive chef Pierre Marty. A former pupil of the revered Alain Ducasse, Chef Marty has been hailed as a rising star of the French culinary scene and is known for crafting seasonal fare celebrating the best of land and sea.
At Avelan, we indulged in the five-course tasting menu, where each dish was a work of art and brought to the fore the very best French ingredients.
From the divine Normandy butter, whipped up and brought to the table ceremonially at the start of the meal to accompany freshly-baked bread to the perfectly-cooked lamb sauteed with mushroom and jus, to the chocolate lover's delight Sur la route du Cacao (On the Cocoa road) – each dish took our taste buds on a journey to savour.
Les Vignes regularly changes its menu with offerings such as Charolais beef tartare and roasted squid all served with vegetables picked from the hotel. The mille-feuille made with airy puff pastry and silky bourbon vanilla cream was particularly memorable. Be sure to snag a seat on the outdoor vineyard-facing terrace for the best views.
For casual dining, head to Cipressa where you can tuck into Italian fare while admiring the grand outdoor pool that is surrounded by dreamy cypress trees and fountains.
Those who fancy a light bite, can enjoy small plates of Thai food at The Bar, which is also a chic space for cocktails.
Each restaurant has a bountiful wine list with over 40 varieties to pick from. In fact, Coquillade is a utopia for wine enthusiasts. The hotel's Aureto vineyard vines sprawl out across 30 hectares of hillside and is home to fifteen grape varieties – including syrah, grenache and cinsault.
If you're a wine lover, book a Vinification tour, where you can enjoy a guided walk around the vineyard and cellar while tasting the various wine varieties.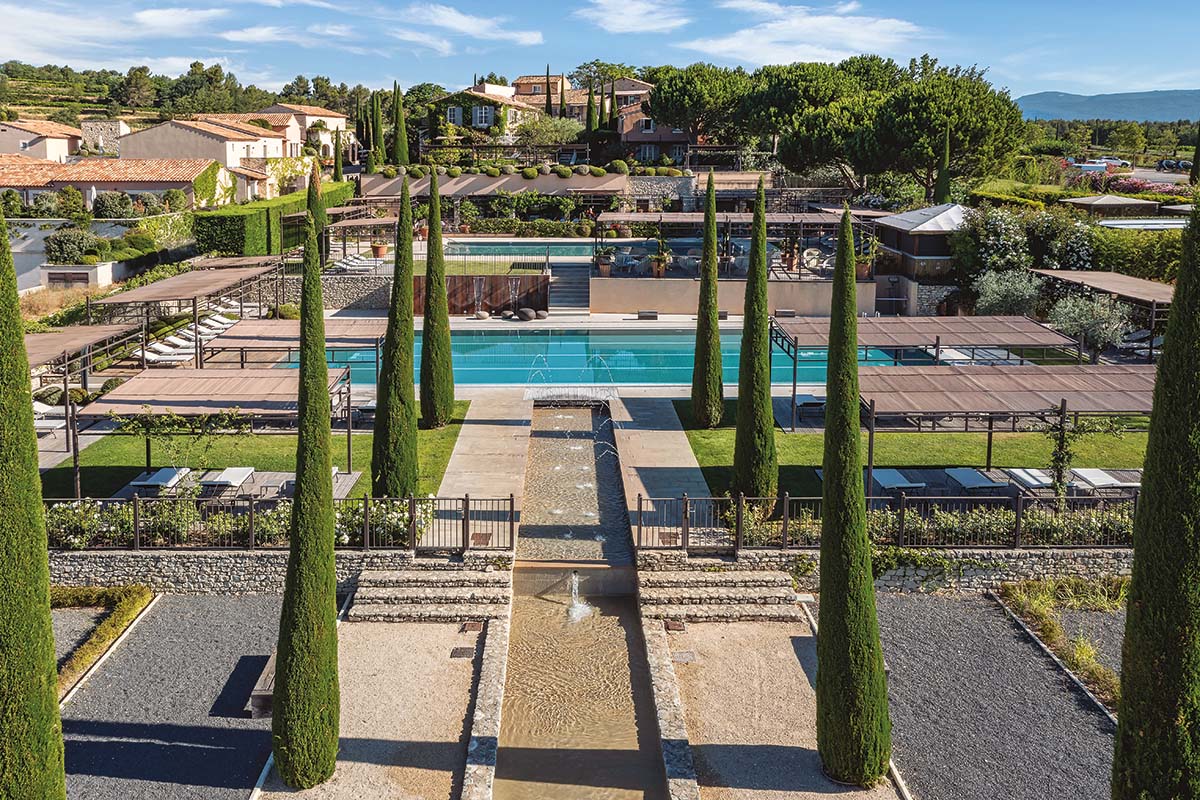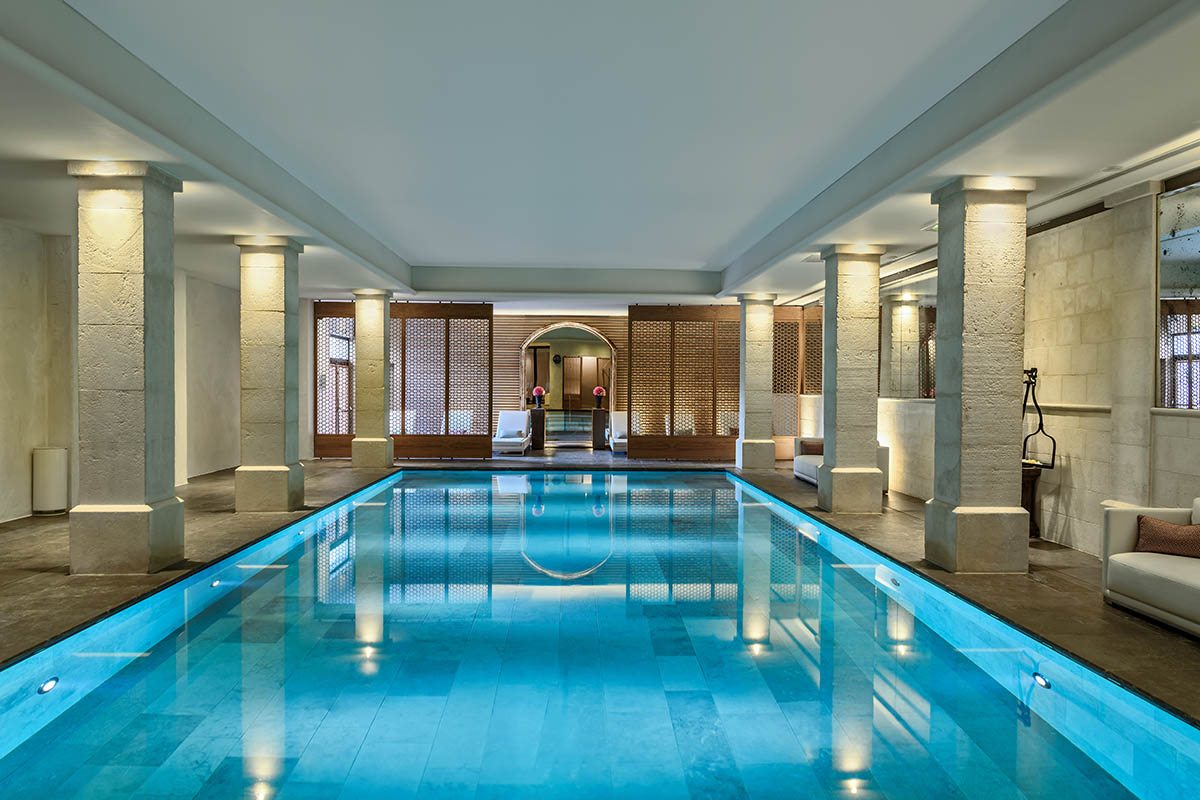 What to do
Lazing by the Olympic-sized pool admiring the spectacular views was a favourite pastime. If it's relaxation you're after, the state-of-the-art spa won't disappoint. Pick from wellbeing programmes, a huge indoor pool, hammam, ice baths, an outdoor whirlpool, tea room and blissful treatments using natural skincare line Tata Harper and cosmeceutical brand Nescens.
The Private Spa Suite features a sauna, jacuzzi and double massage beds, making it the perfect space for couples.
While it's truly tempting to spend your time on the estate, it would be a shame to miss the opportunity to discover some of the regions surrounding villages. Less than a ten-minute drive from the hotel is the hilltop village of Roussillon, which is adjacent to Le Sentier des Ocre (The Ochre Trail). These historic quarries, etched into the hillside, are famed for their terracotta-hues, a quirk of nature which also lends a vivid tone to Rousillon's medieval architecture. No wonder it has the nickname 'The Orange City'. We enjoyed milling around these narrow cobblestone streets, immersing ourselves in another era.
A little further away, but no more than a 30-minute drive is Gordes, which is well worth a visit.
Regarded as one of the most beautiful villages in France, this ancient settlement sparkles and shines in a perched position on the Vaucluse mountains, thanks to its characteristic white stone.
Provence is also, of course, Tour de France country, with Mont Ventoux, one of the event's most gruelling climbs visible from the Luberon.
We enjoyed a less ambitious, but truly memorable bike ride around the area surrounding Coquillade. Bike excursions can be arranged by the hotel's Cycling Centre. Our friendly and knowledgeable guide, Romain, led us to the nearby Pont Julien – a beautiful Roman bridge built somewhere between 27 BC and 14 AD, with great historical significance. Built on the Via Domitia – the first Roman road constructed in France connecting Italy to Spain, cycling over this stonework monument gave us a vivid sense of the region's heritage.
Besides cycling you can workout at the fitness centre, play some tennis or partake in a yoga class at the spacious fitness studio. There's something for everyone.
Coquillade Provence is open year-round. Rooms from 750€ per room, per night including a welcome gift, a selection of the minibar, breakfast, access to the Spa, fitness classes, and access to the Aureto Winery throughout your stay.
www.coquillade.fr / +33 4 90 74 71 71