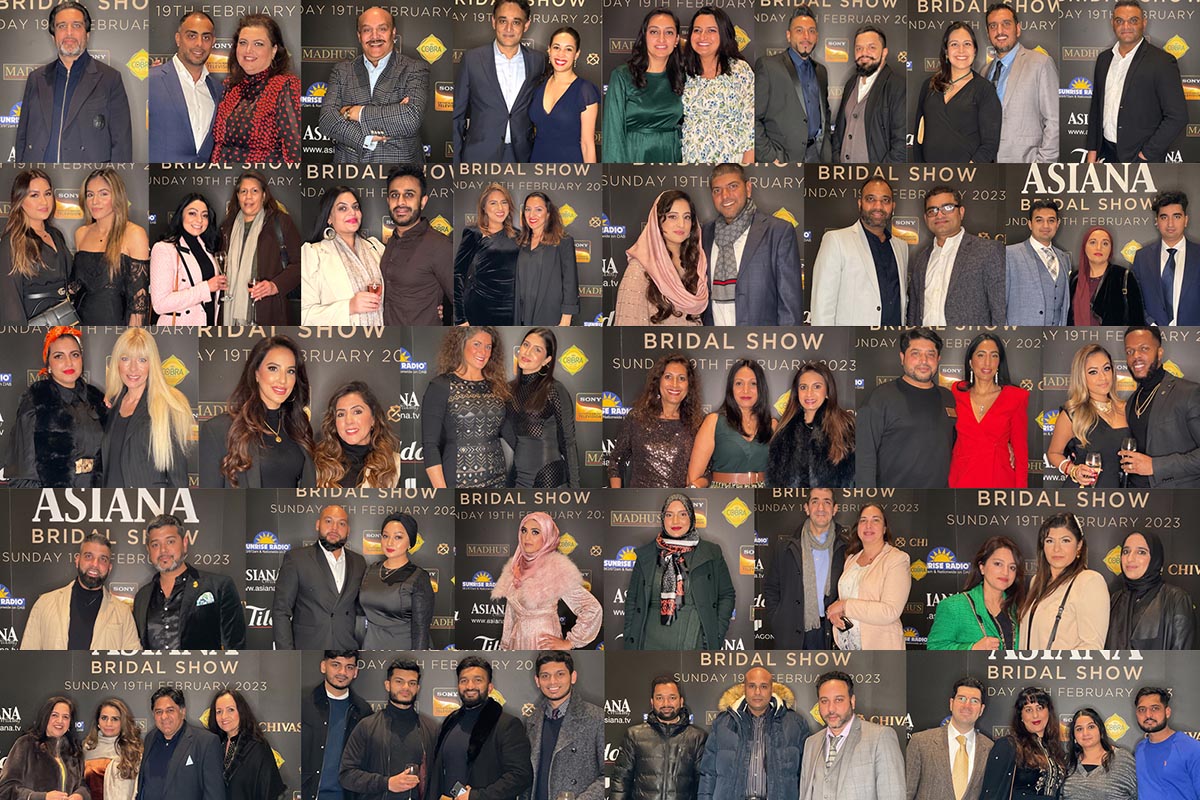 Wedding Professionals Celebrate At The Savoy
Official Launch Party for Tilda Asiana Bridal Show was a vote of confidence for the industry
More than 200 Asian wedding professionals gathered in central London to celebrate the launch of next year's Tilda Asiana Bridal Show.
The networking party, co-hosted by Madhu's and Sunrise Radio, was held at the iconic Savoy Hotel – the new home of the Tilda Asiana Bridal Show which takes place on Sunday 19th February 2023.
Guests included some of the most established brands in the Asian wedding industry, from photographers, DJs and MUAs to florists, decor specialists and cake artists.
Speaking at the event, Sanjay Anand MBE, Chairman of Madhu's, spoke about how Covid restrictions had devastated the Asian wedding market – but also praised the industry for its strength and confidence to survive the challenges and bounce back to growth.
"The wedding industry was brought to its knees during the pandemic," said Mr Anand. "From small suppliers to large companies such as Madhu's, every business was hit hard. In the past 18 months, Madhu's has had to adapt – and we did that by growing our business and launching four restaurants in the UK and our first international restaurant in Istanbul. Many of my colleagues in the industry have also survived and thrived and at the very least we know that come what may, weddings will go ahead and there is plenty of business out there."
Industry guests shared the optimism, with most booking exhibition stands for the Asiana Bridal Show and looking forward to signing up new clients for the 2023/24 wedding season.
Addressing the audience, Sarwar Ahmed, Publisher of Asiana, spoke about the growth of social media marketing, but also the value of personal customer service: "Digital marketing and advertising is essential to win new customers, but meeting clients face to face is also important. That's why, even after 22 years, the Asiana Bridal Show continues to generate a huge amount of business for our exhibitors."
Tony Lit MBE, Managing Director of Sunrise Radio, spoke of the huge marketing effort behind making the show so successful: "For the benefit of our exhibitors and our visitors, the Asiana Bridal Show is supported by a £150k advertising campaign, reaching 815,000 Asian adults in the UK on Sunrise Radio, and a million more via Sony Television channels and Asiana social media platforms. This really is the biggest Asian wedding event of the year."