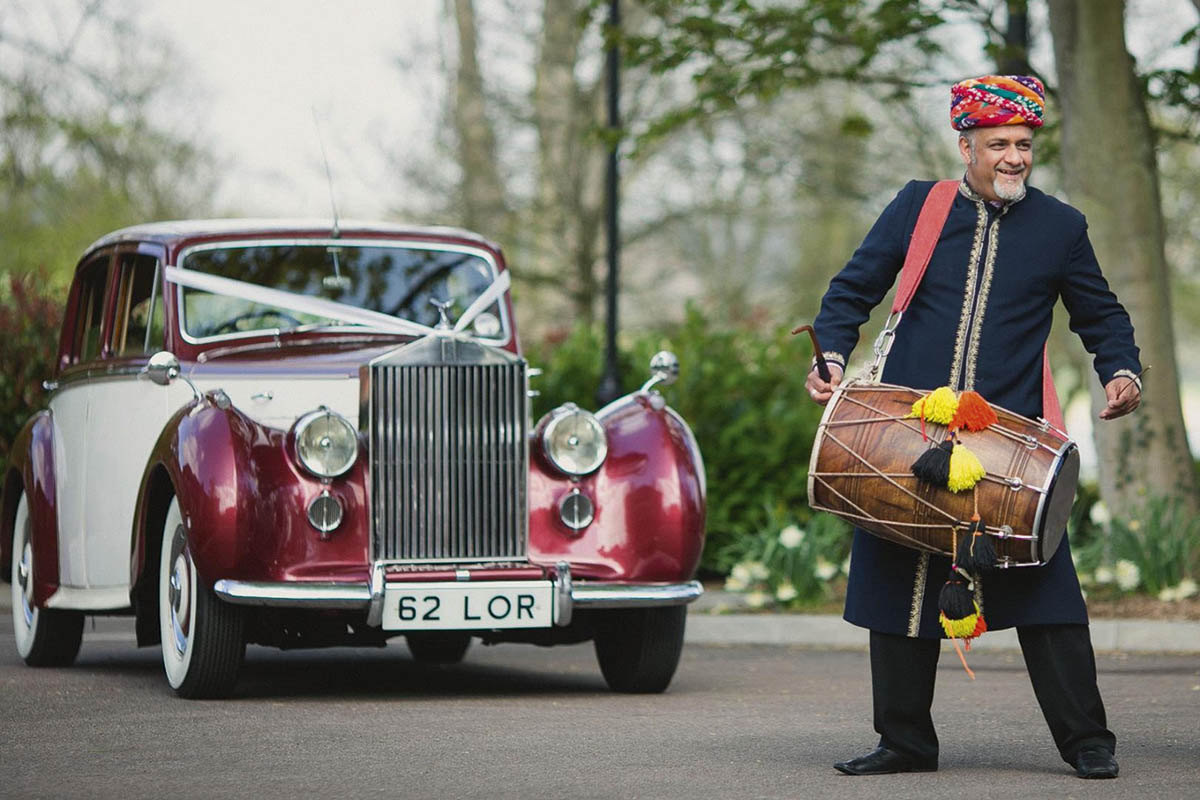 Wedding entertainment doesn't get more elegant than a live soundtrack to your Big Day and when it comes to curating the perfect mix, MistryMusic Entertainment knows how to create sweet harmony…
"If music be the sound of love, play on," Shakespeare had a way with words, but he also knew how to create the perfect wedding by championing music and entertainment to enhance the romance.
Live music can transform your wedding from an ordinary event into one with the wow factor. It creates atmosphere, brings guests together and adds a fun spirit and personal touch to your celebrations that a recorded track can't compete with. So before you settle on your wedding entertainment plans, let us introduce you to the award-winning experts at MistryMusic and the melodic magic they can create for you.
Experience is everything and for over two decades, entertainment company MistryMusic has brought live music to weddings and events across the UK and internationally. Headed up by Jay Mistry who is also is multi-talented musician, the professionally trained team are experts in all aspects of live music so whatever your theme or the desired atmosphere you're keen to create, they know exactly how to set the right tempo at the right time.
"Think of it like a movie's film score – at your wedding, you could have a live wedding score."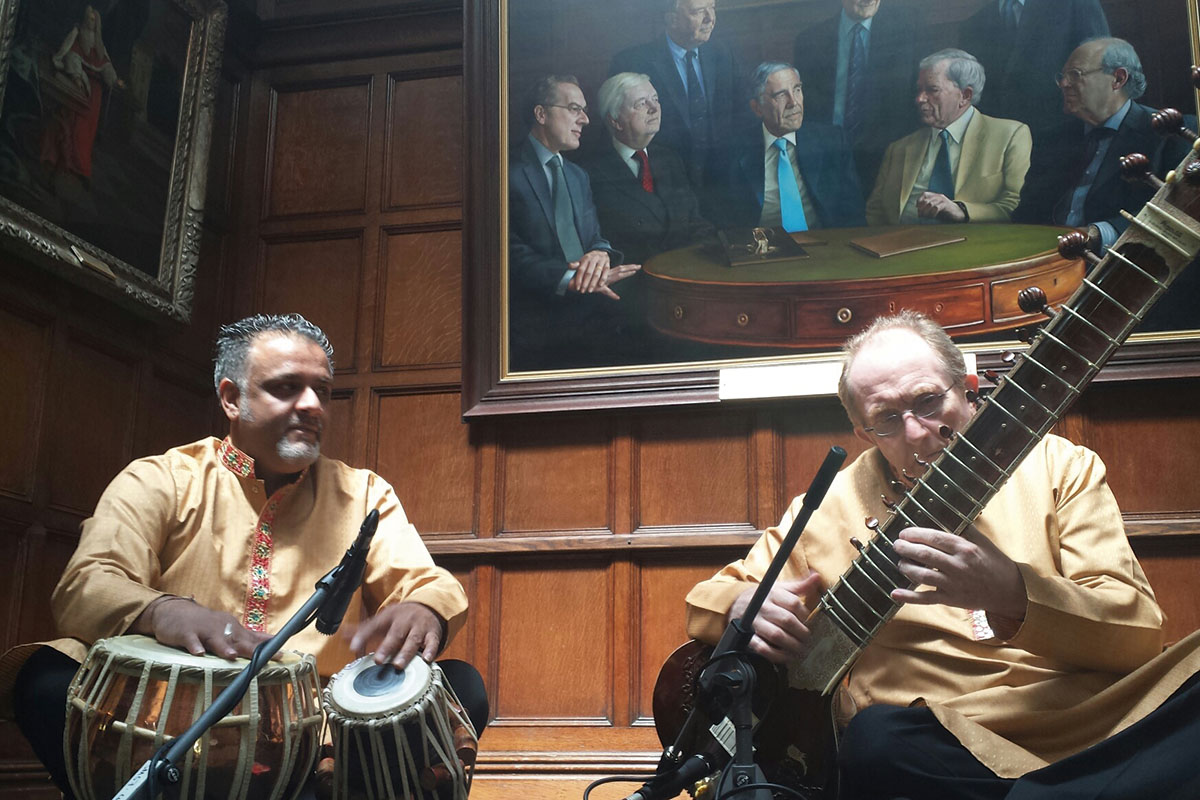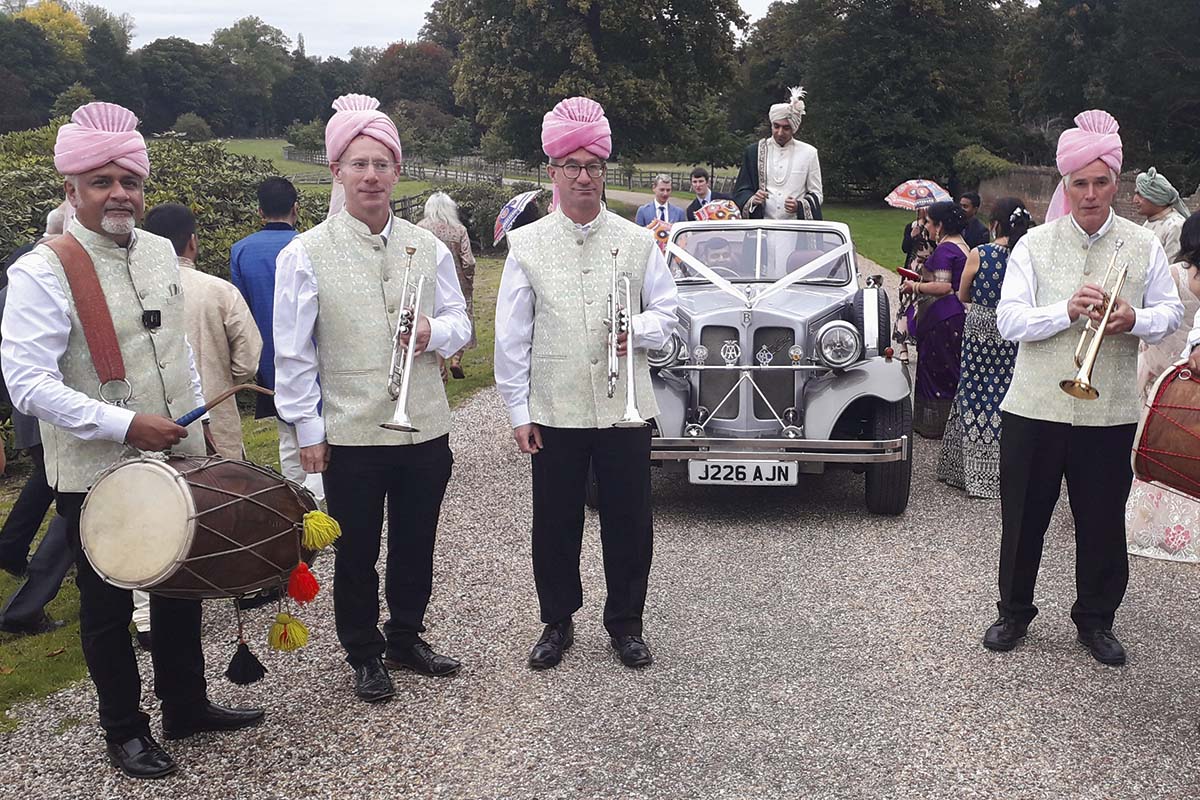 Jay explains: "Asian weddings are typically kicked off with the warm and welcoming sounds of a Dhol drum and like Western weddings may end in the couple's First Dance before the DJ takes over but these aren't the only time music is needed at your wedding. It's possible to have a personalised live soundtrack to guide the events of the day, ensuring each function flows while captivating your guests." Think of it like a movie, different types of music are played at different times creating a film score – at your wedding, you could have a live wedding score.
Feel the rhythm
Live music is a powerful medium that will set the scene for the perfect moment. Jay says: "Our three most requested styles of music for weddings are the tabla, sitar and flute performing together, our joyful Bollywood Band Baja and for guests who prefer a more Western sound, the Bollywood Jazz Band including 'Saxophone, Piano, Tabla and Drums' together are an instant hit.  All of them stir emotions in guests taking their breath away."
So when should live music be played? MistryMusic can advise on the right segments to fit in with your schedule but usually, they recommend having music playing when guests arrive, it will make them feel at ease and help them switch off and enjoy the proceedings. Music can also be performed in the background during the Wedding Ceremony or reception meal and play a starring role in your evening programme when a band and singer can take centre stage.
"There was a point when we looked to cut the live music due to our budget – keeping it was the best decision we made"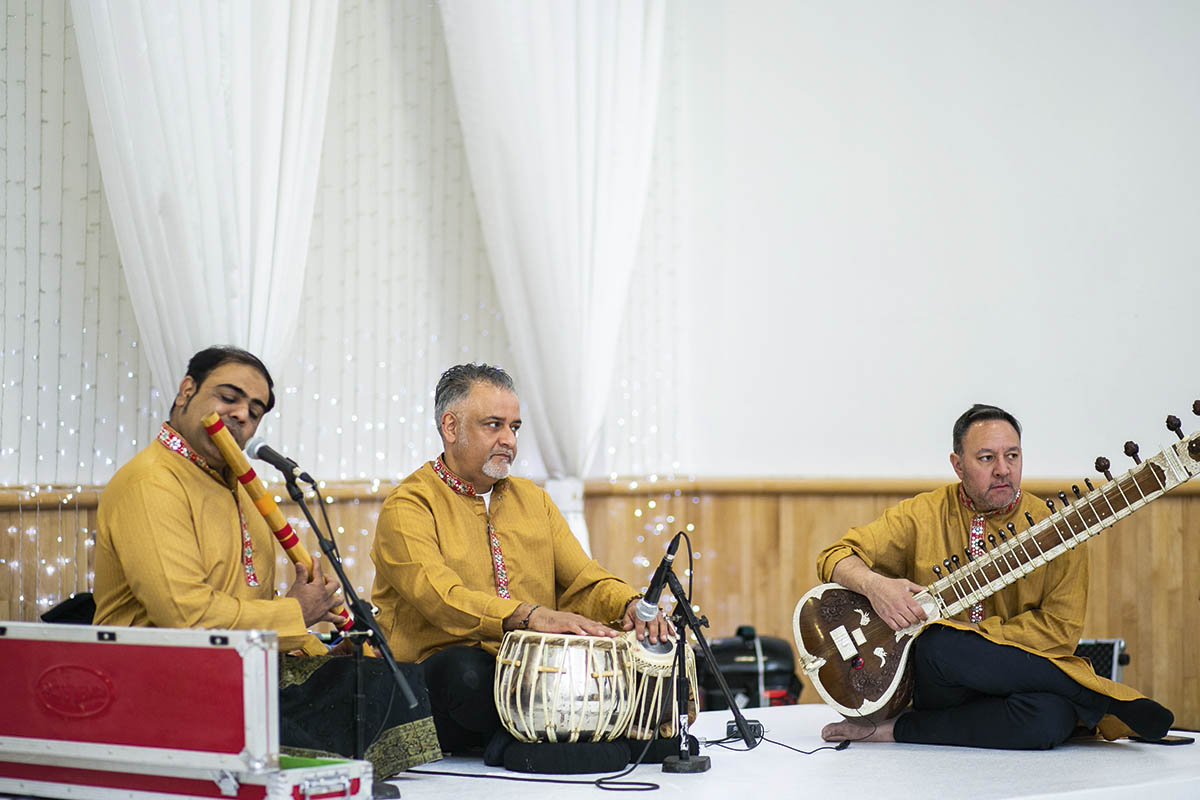 Not all couples want the same music and this is what you can discuss with Jay ahead of the day. Whether you want Western music, Indian movie hits or other genres, MistryMusic's musicians offer a plethora of options from top-notch Bollywood bands, Indian Classical music, jazz groups and much more.
And they don't just bring the beat; they come dressed for the occasion. Jay enthuses: "All of our performers are dressed in bespoke traditional and smart attire suitable for your event. All musicians that work with MistryMusic are licenced and contracted by the Musicians Union, their equipment has PAT certificates suitable for all venues and they're insured with Public Liability Insurance so you can feel assured that you're in good reliable hands."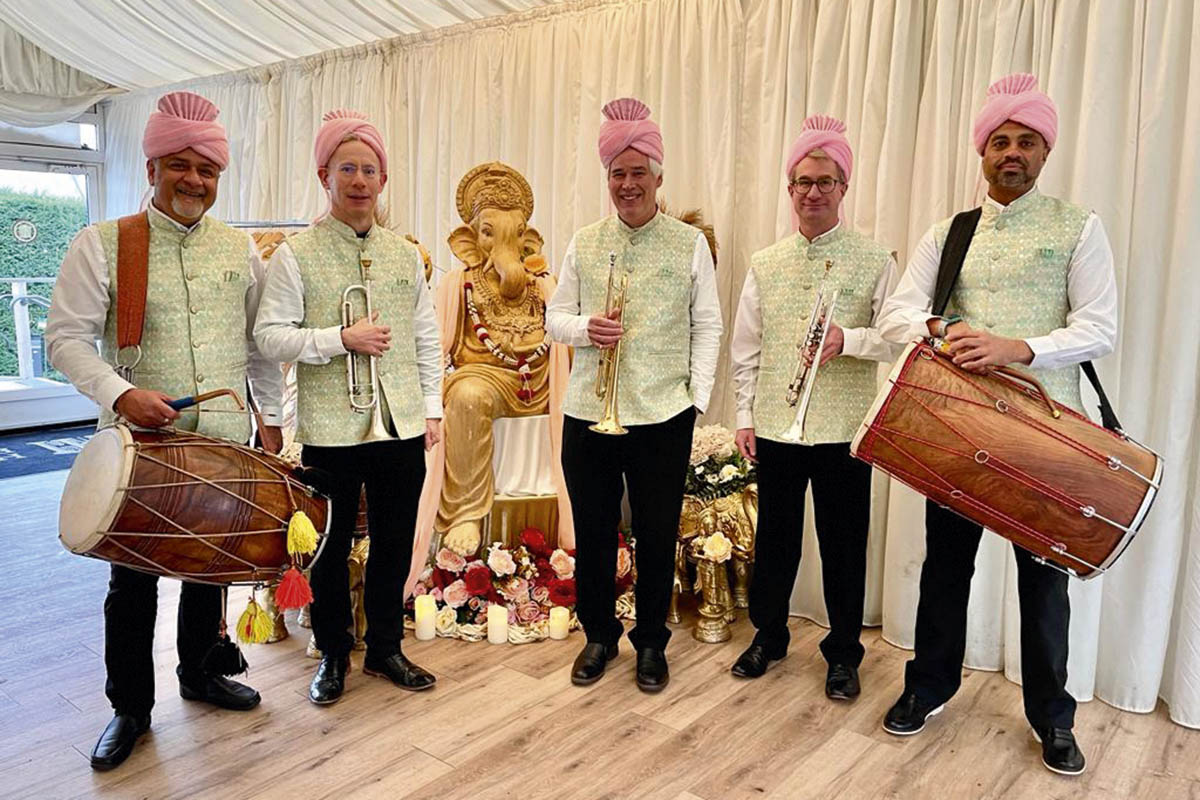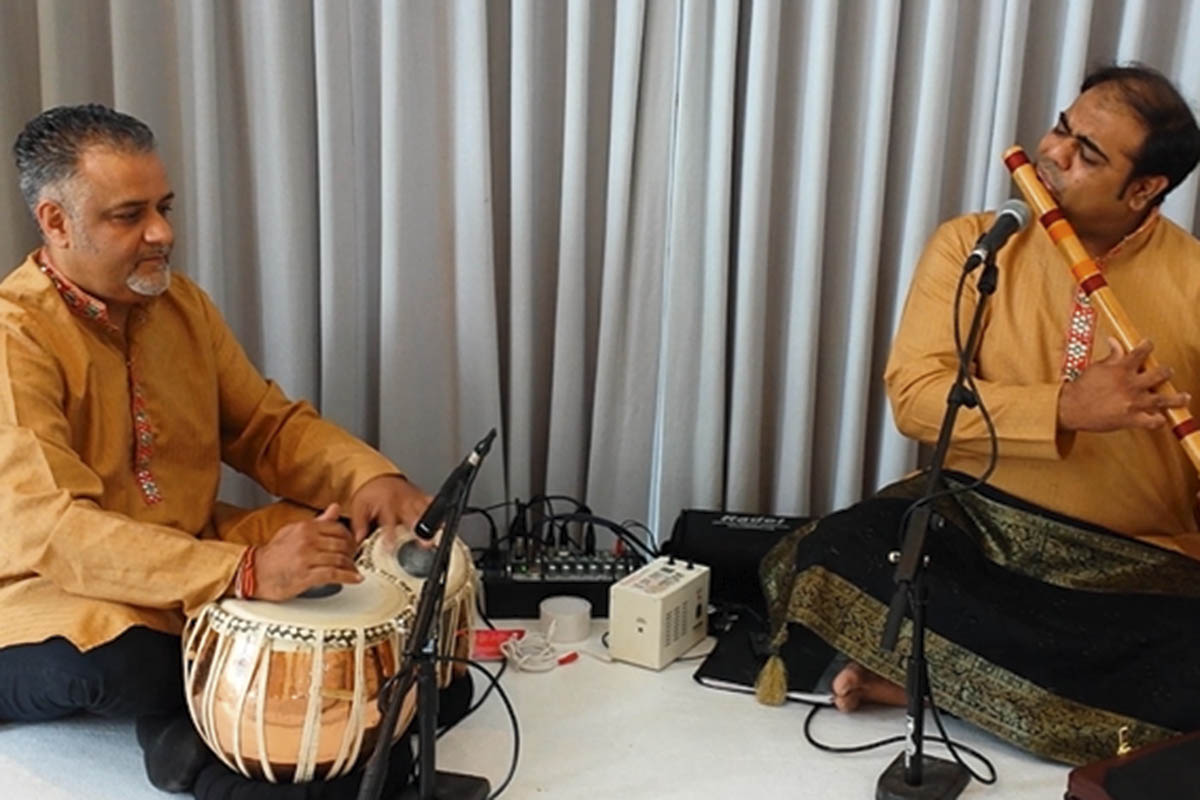 Real bride testimonial: "We had tabla, sitar and Indian flute music from Jay at our wedding at The Factory Works in Digbeth, Birmingham. He also played the Dhol for us. There was a point when we looked to cut the live music due to our budget – keeping it was the best decision we made! The day was absolutely beautiful and one of the main reasons for this was the live music. Everyone commented on it and I am still getting lovely feedback about the feeling and atmosphere it created."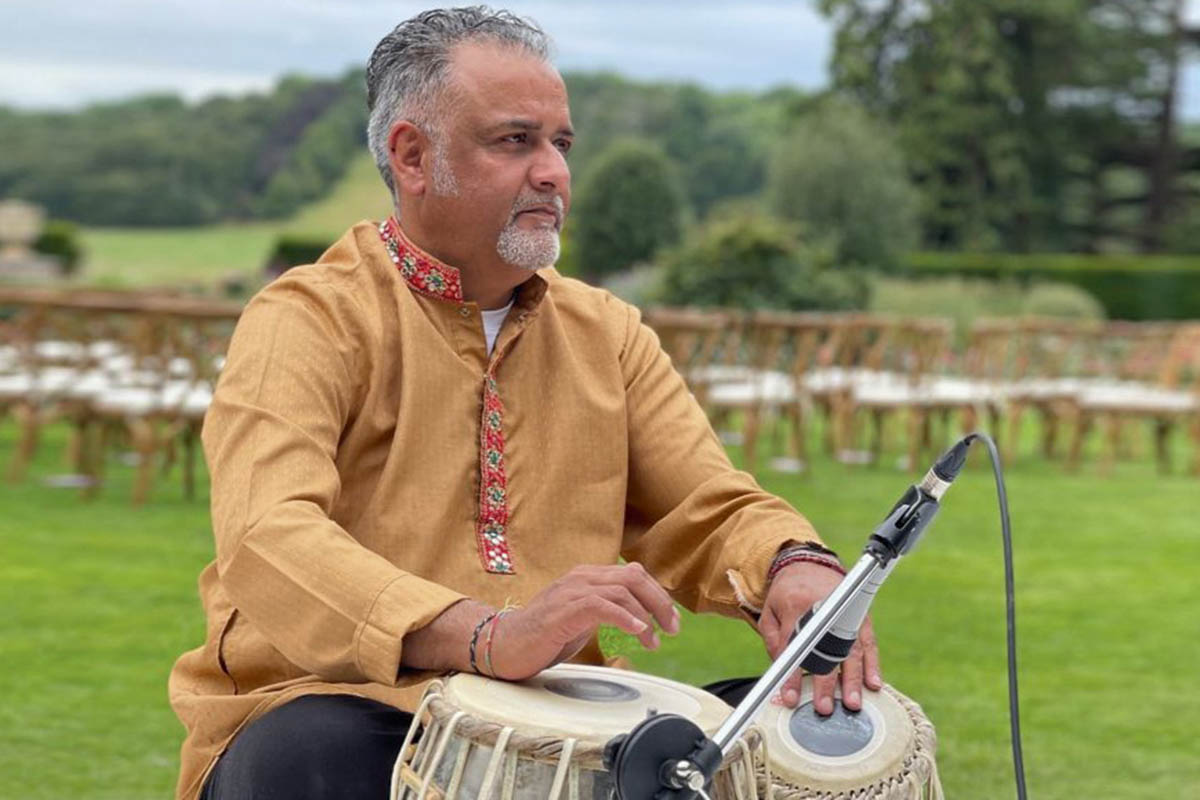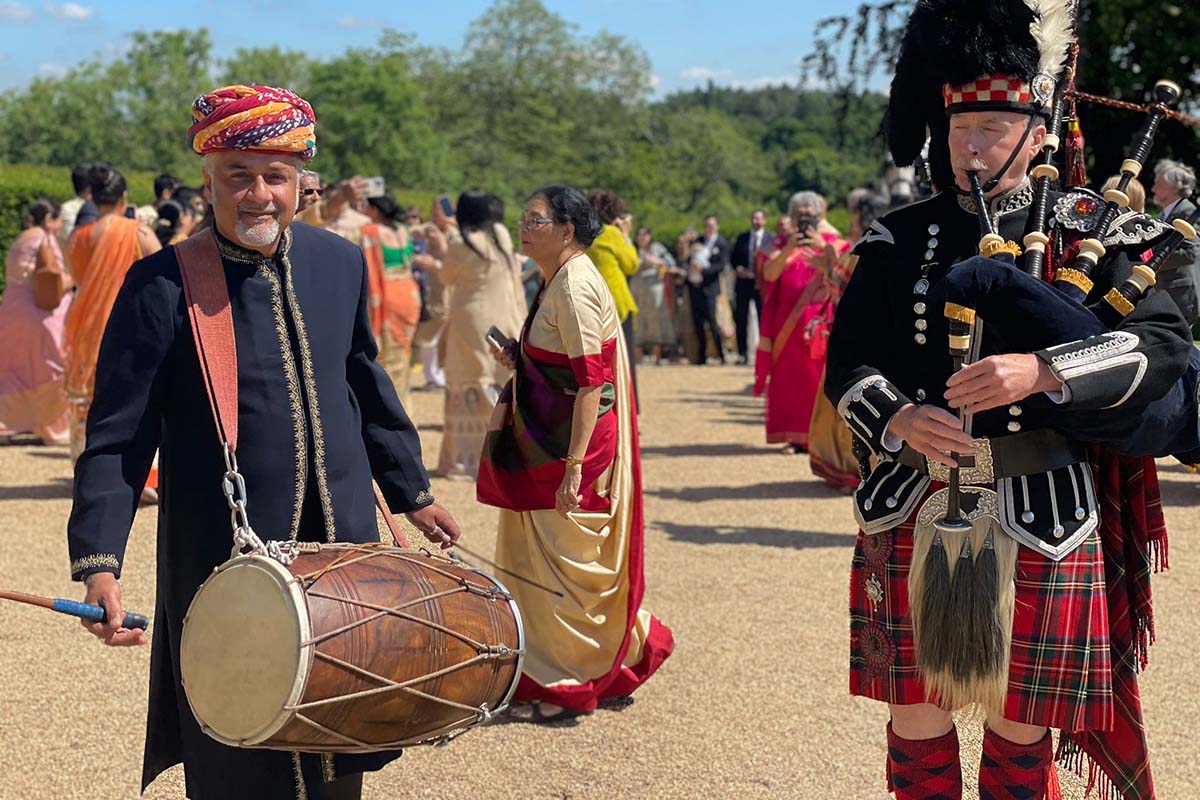 The beat goes on
Every booking starts with a consultation so the team and the couple can understand all the requirements. This includes noting favourite songs, key moments when music can be played, understanding the venue, whether the music will be indoors or outdoors and other logistics.
This process helps the team plan and arrange for the perfect soundtrack to be designed. He advises: "Couples should always look through a musician's history and knowledge of music and performance before booking them. A great musician should be able to demonstrate the versatility and variety of their music. At MistryMusic Entertainment this is where we strive for perfection."
Looking for inspiration?
Here are some of the genres and music styles MistryMusic offer – there are many more, which you'll find listed on their website alongside entertainment from dancers and individual performers:
Indian Classical Music
Wedding Music
Live Bands
Bollywood Band Baja
String Quartet
Jazz Fusion bands
Which will you choose?
MistryMusic
Planning a party? Speak to the team at MistryMusic Entertainment about how they can create a bespoke live music package for you.
T: 07958 408801
E: info@mistrymusic.com
Instagram: mistrymusiclive
www.mistrymusic.com