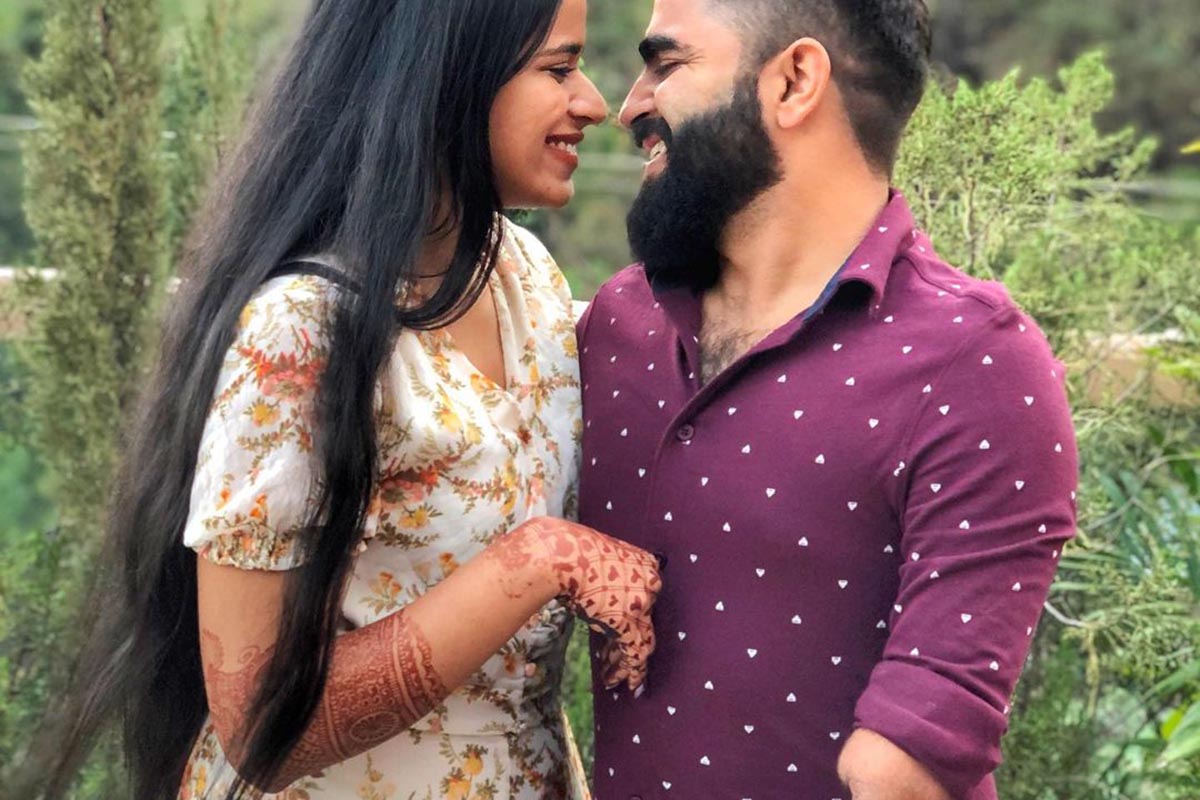 "I Was 9 When I Lost My Arms"
We follow Kshitiz and Shivangi's inspiring journey from best friends to soulmates on their dream wedding day!
For couple Kshitiz and Shivangi, planning the perfect wedding meant fun and laughter at every moment!  After intricate preparation, lengthy venue-searching and ensemble-hunting, the wedding of a lifetime took our breath away.
"We travelled to various places in Himachal, Punjab, Uttarakhand, Haryana and Rajasthan to find the perfect venue. Shivangi was very particular about the wedding.
She talked to the events team in regard to how she wanted the decoration as well as agree on the colour combinations, flowers and basically sorted everything.
Apart from that, we had always wondered that it will be the most important day for the bride and groom. Still, they are the ones who enjoy the least. We decide to change that and have fun at our wedding. And rest, as they say, a picture speaks a thousand words" said the groom.
Kshitiz was involved in an electric accident at 9 years old. As a result, both of his forelimbs had to be amputated.
"After my accident, a lot of questions were put up in front of my parents as to how I will study, how will I do basic things like dressing up, eating food etc. It was mainly because they hadn't seen anyone in a similar situation before. And how times have changed, now they give people my reference of how I do things."
For Kshitiz, falling head over heels for Shivangi brought the happiest blessings of his life.
"Growing up, I didn't have many friends – no one looked past my disability. That was until Shivangi came into my life. We met at University, as the CR, I helped her with notes."
"Over time, we hung out with the same group of friends. I was stressed – I'd gotten admission through the disability quota, I felt like I didn't belong. Shivangi noticed that; so once, after class, she said 'Let's get coffee.' Whilst talking, I opened up and told her about my insecurities."
"After that, we got close. I was new to Delhi, so she'd show me around, we'd go for long walks. People stared at us, but she didn't care!"
Spending four years together, proposing was the right next step.
"I started planning the proposal a month before the big day. I browsed on Pinterest about proposal ideas. Saved a few of them. Then I checked many event planners for decorations. I finalised on Celebrate occasions, showed them the venue and my ideation of how I want it to be. I hired a photographer to capture all her reactions at @shashankphotography.
One day before D-day, I asked her to bring her white gown for one of my friends. I booked her a cab with a personalised note presented by the cab driver, who took her to 'Location 1' a beauty salon, where she could get ready and choose to avail any services. From there, she arrived at 'Location Two' where I was waiting on one knee with a ring and FOREVER as our backdrop.
For dinner, I had arranged her favourite croissants and hot chocolate with open-air movie night set up of our favourite movie 'Kuch Kuch Hota hai'."
The romantic proposal was followed by the perfect dream wedding.
"For me, Shivangi's entry was the favourite part of the wedding. I was awestruck and feeling lucky to be able to spend the rest of my life with her!" Kshiviz recalled.
On changes in South-Asian society towards disability, Kshiviz stated change started with the upbringing of children.
"Children are very curious. They question everything and speak without much filter. So, when they see me, most of them point to their parents 'Mumma/Papa, look at his hands. That is when parents should step in and make their child comfortable in this situation by telling them that it is completely ok if his hand are different.  Most of the parents currently stay quiet in this situation which can develop an inhibition within the child regarding disability. It should all start from there."
Since marriage, the couple has continued to travel and share their story through their social media page @kshiviz.
For more real-life weddings check out @asianaTV