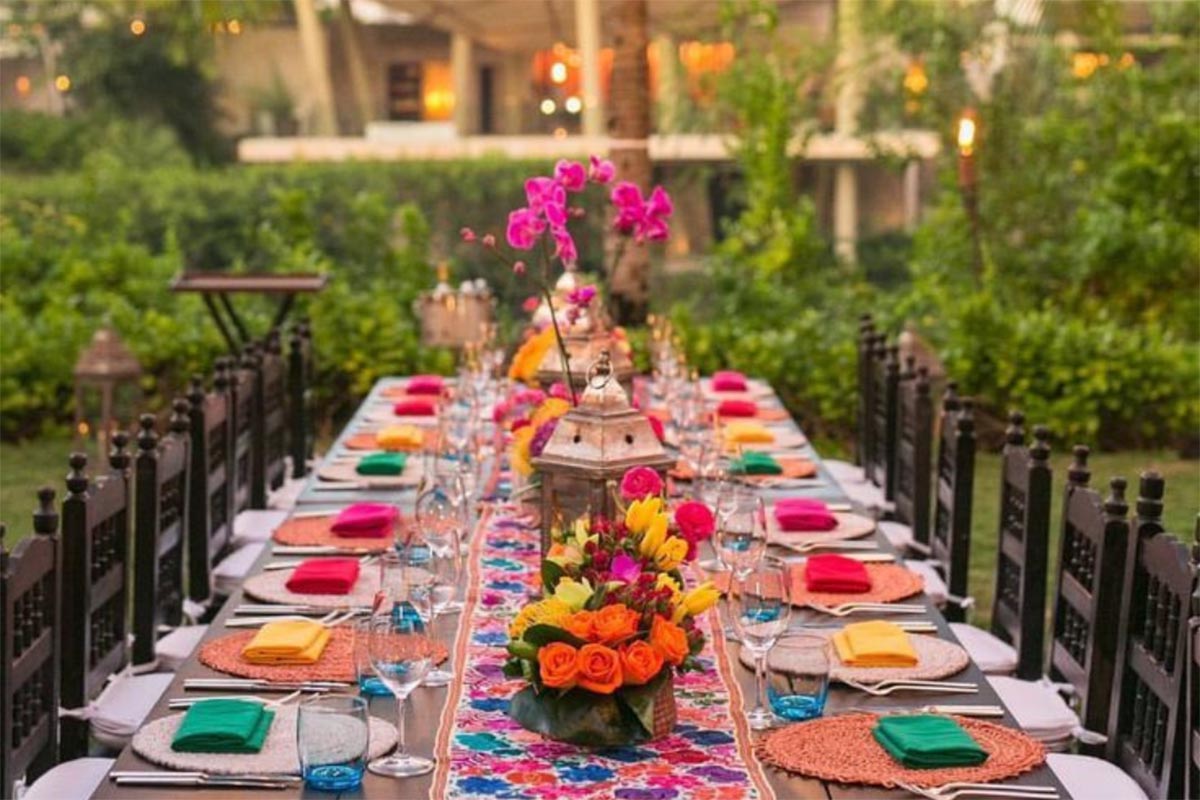 How To Plan A Tropical Themed Wedding In A Desi Style
We put together a guide to help you plan the desi tropical wedding of your dreams!
Are you a fan of humid heat and the easy-going vibes of island time?
Perhaps you want your wedding to feel like an escape, a transformative experience for your guests to enjoy.
Ideal for the summer season, a tropical-themed wedding is a great way to bring together the beach, lush tropical greenery, and a bit of wanderlust.
We put together a guide of tropical wedding ideas to help you plan your wedding!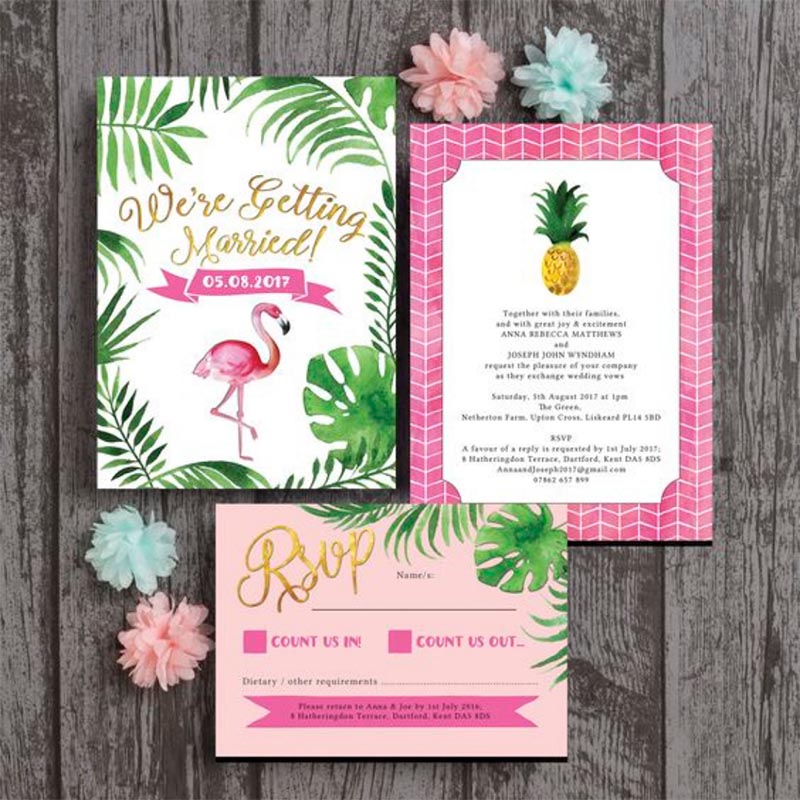 Wedding invites
From the outset, the imagery of your invites and welcome website can set the tone.
Think bold. You can keep in mind tropical flora and fauna for tonal inspiration like the bold orange, black, and white of a toucan and the jungle green of its forested habitat.
You can also draw inspiration from a tropical town setting, like primary bright colours on building facades or the muted tones of sun-bleached signs.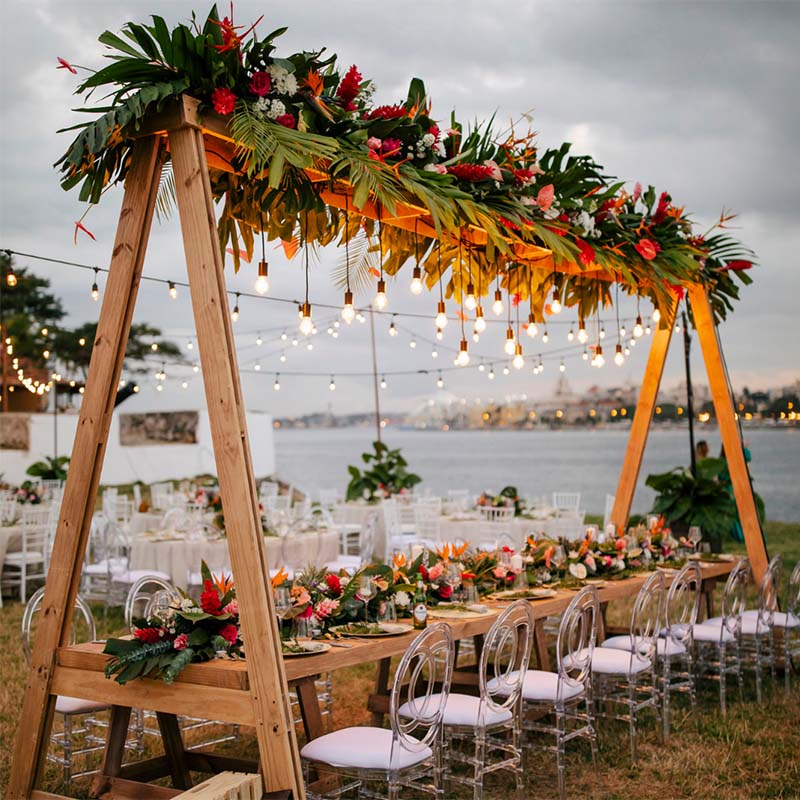 Location
A tropical wedding doesn't necessarily need to happen in a tropical location. The power of the tropical wedding theme and how you execute it allows you to transform any locale. That said, a tropical theme fits especially well with an outdoor wedding, even better if it's a beach wedding.
If you're staging your ceremony indoors, just make sure to put in the effort to transform and transport your guests accordingly. When you think tropical, no doubt sun-kissed sandy shores come to mind. However, even if you're nowhere near a beach, that doesn't mean sand remains out of the question.
Home improvement stores often carry large bags of sand in bulk, which you can use to spread across a doorway or along pews or an aisle to give island vibes. Just make sure you have a shop-vac at the ready when it comes time for clean-up.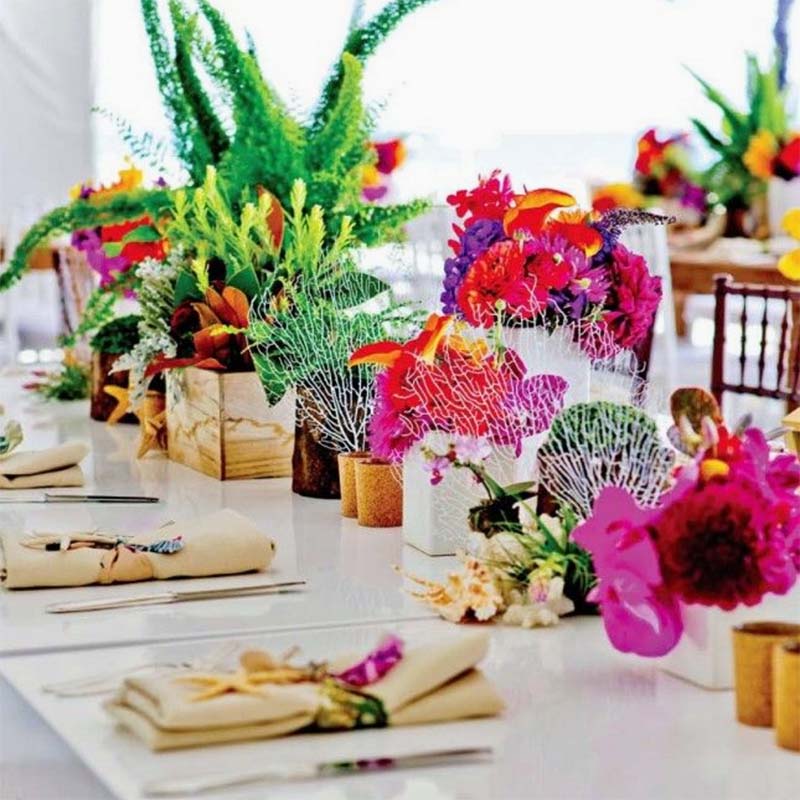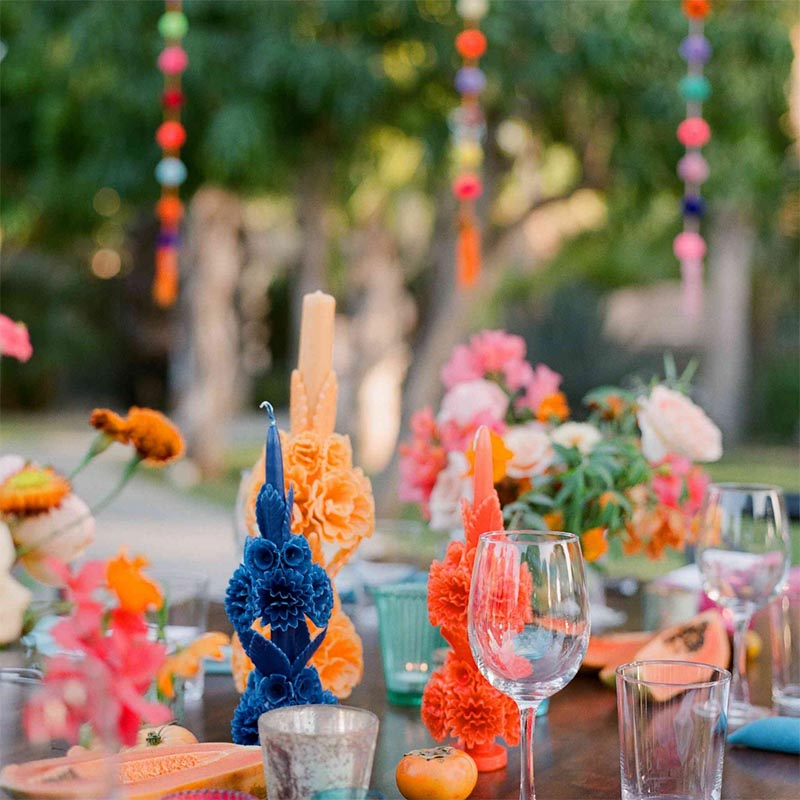 Décor
It helps to have a specific destination in mind for tropical wedding inspiration. Thinking of a specific country will help you conjure the right imagery—even if it stays rather vague to guests.
That said, no matter the nation, natural elements often come to mind first, from native animals to plant species.
One of the most popular house plants of late is the monstera. Native to Central America, the plant's broad leaves are instantly recognizable and iconic. You can utilize them in centrepieces or to fill empty space in the venue.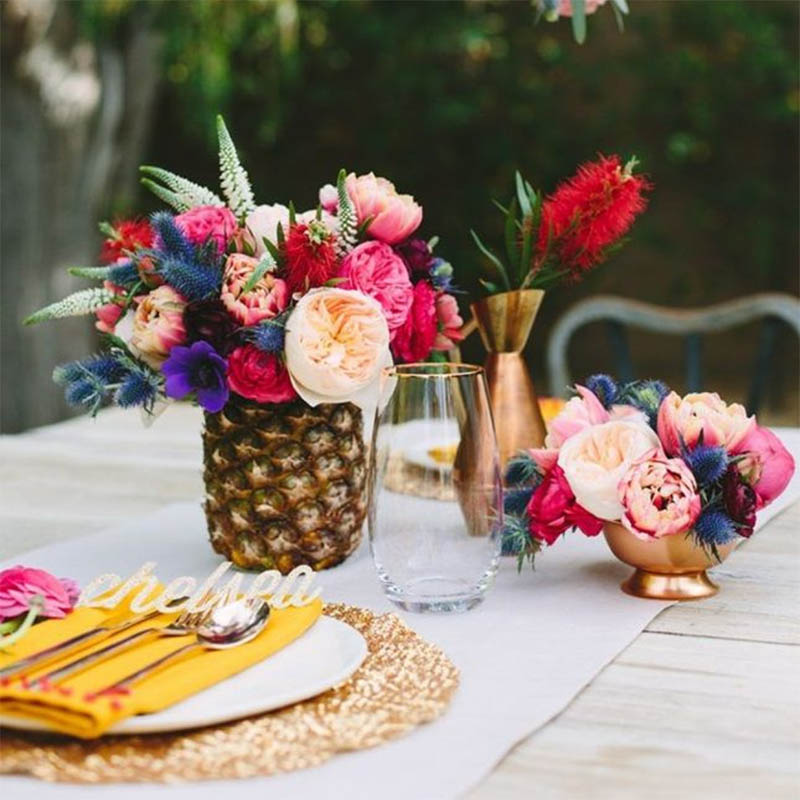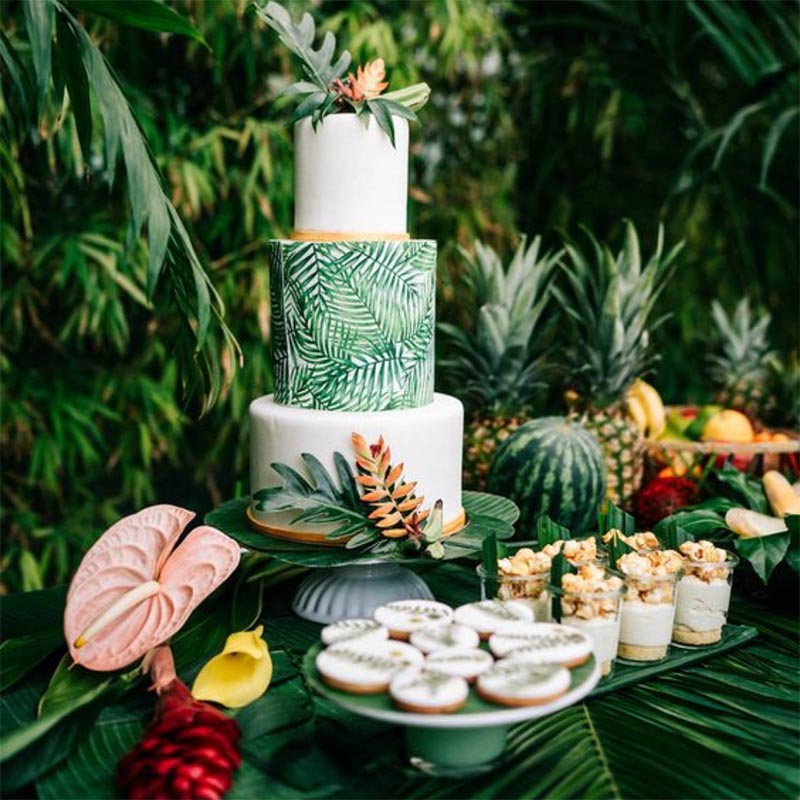 Food and drinks
When it comes to your drink's menu, go all out tropical! Recreate the setting with an open-air bar and bring to life the easy-going beers or cocktail staples you had while abroad.
When thinking of island life, tropical fruits appear in many drinks. Bring this element into your menu with items like fresh coconut water or cocktail garnishes like pineapple chunks. For your reception meal, add island staples like plantain and other traditional foods.
Add a tropical-themed wedding cake to complement the theme perfectly!
By having a tropical-themed wedding day, you can ensure that your guests feel as though they've been shepherded away on a retreat!
Whether you're a travel lover or a fan of sun and heat, there's an element of carefree adventure—and maybe that's exactly the vibe that describes your partnership.