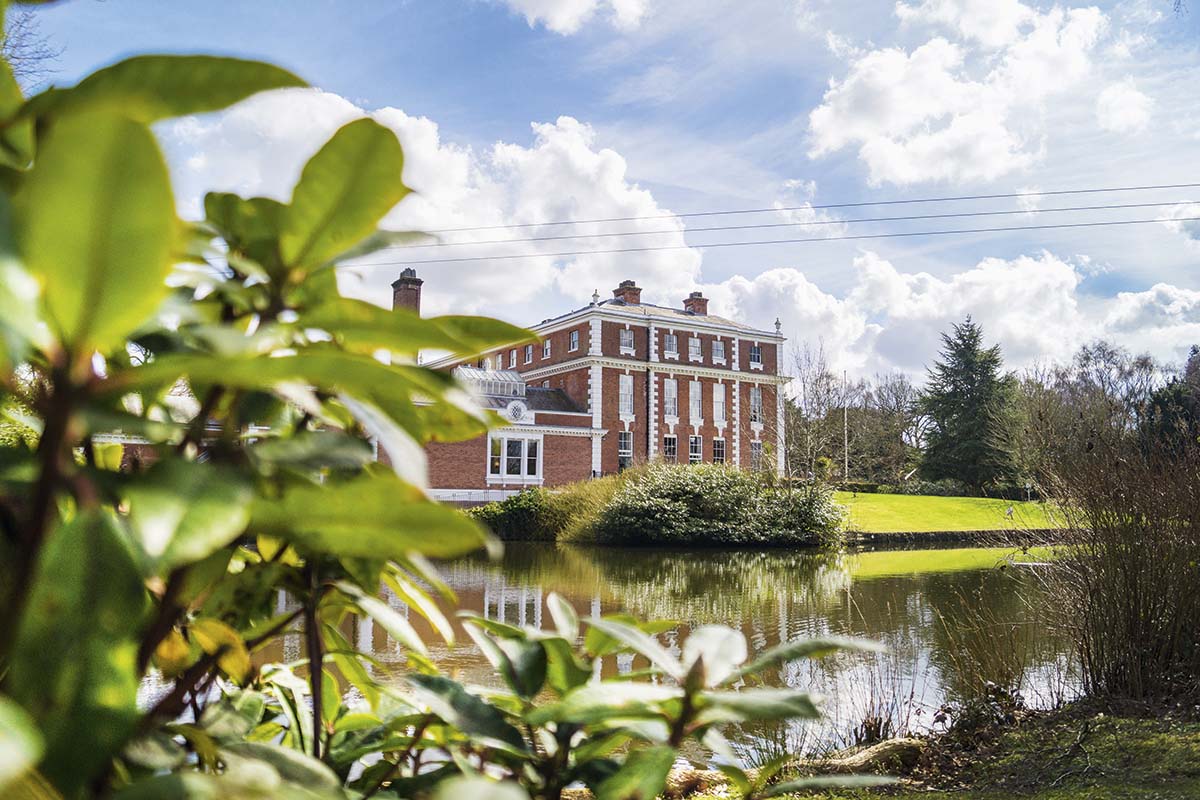 Exclusively Yours, Memories To Last A Lifetime
If it's a location with beautiful views and age-old charm you're after, look no further than Hilton Hall
A 17th century country house like no other, Hilton Hall offers a magical place in which to tie the knot.
Here's what you can expect…
What is unique about Hilton Hall?
Just on the outskirts of Wolverhampton, Hilton Hall is a stunning 17th century, Grade I listed country house. It features impressive suites within the halls which are perfect for reception drinks and canapés, but what really makes us unique is our Victorian Dome, which offers a beautiful backdrop for your wedding pictures.
Dating back to the 1820s, this is one of only a handful of this style of buildings in the country, and it's been refurbished to bring it back to its former glory. We've also added a brand new purpose-built marquee so we can hold up to 650 guests with views overlooking the lakes, halls and woodland.
What services do you offer for a full wedding package? Can clients pick and choose how much input they get from you?
We are here to help each bride and groom in any way we can. Our full wedding packages include canapés, three-course Asian meals and drinks as required. We can also provide links to local suppliers for décor, DJs and entertainment.
With a team who have managed Asian weddings for over 25 years, we are on hand to lend our experience and knowledge to our brides and grooms to give them a day they have always dreamt of.
What features about your venue do you get complimented on the most?
The location is a big factor that draws people to our venue. Being centrally located, and with easy motorway access it is ideal for guests who previously were having to travel further afield to find a venue like ours. That said, the site is incredibly peaceful, set in 24 acres of land it gives a relaxed and enjoyable atmosphere for each wedding.
What type of food can you expect when you book here?
At Hilton Hall we are happy to be working alongside Spice Nation as the caterer for our full packages. Each bride and groom receives a complimentary tasting session to discuss their individual requirements and menus to ensure they have choices that all of their guests will love. Our personal favourites are the Chicken Manchurian, Okra Fries canapés and the Butter Chilli Chicken.
Have you had any stand out weddings recently?
We have found the weddings with real personal touches are the ones that stand out the most. By incorporating details from both families, special memories from throughout your engagement, or having well thought out favours that your guests will remember.
What advice would you give to a couple looking to book with you?
Firstly, get in touch sooner rather than later. Being a newer, exclusive venue, we are receiving bookings well in advance and our key dates are getting booked up very quickly. Also, don't be afraid to ask any questions throughout the whole planning process, as small as they may seem, we are here to help you and relieve any stress. View us not just as your venue but also as your wedding planners, be it a question about your menu, décor or advice on recommended suppliers, we have a team who are all happy to help in any way possible.
• Hilton Hall Entertainments Ltd, Hilton Lane, Wolverhampton, WV11 2BQ
01902 249247
www.hiltonhallevents.co.uk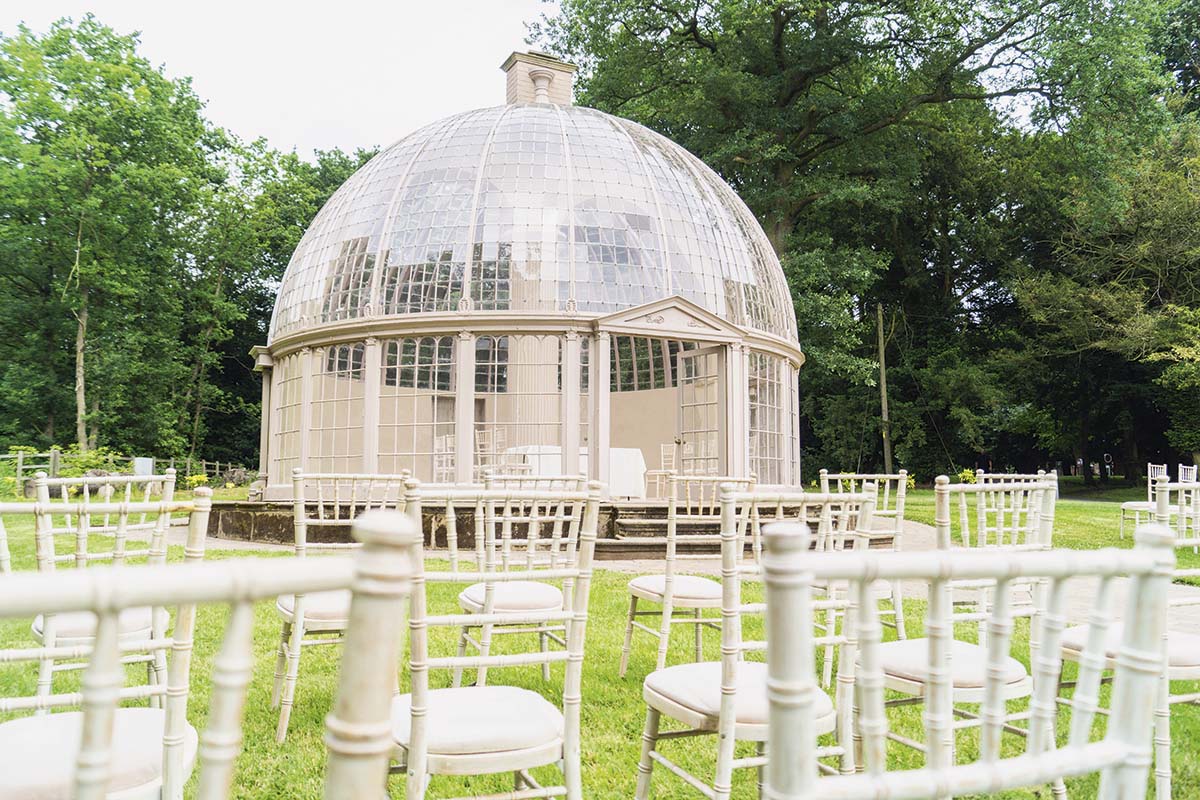 Checklist
Reasons why Hilton Hall is the perfect wedding venue for you:
• EXCLUSIVITY. All weddings come with full exclusivity of Hilton Hall, including the grounds, halls and marquee. Giving you peace of mind that only your guests are on site, and full attention is devoted to your wedding only.
• CATERING. Working with hand-picked award-winning caterers means Hilton Hall can offer you the very best catering packages. Each couple receives a complimentary food tasting session, to discuss your requirements, allowing you to create your perfect menu.
• HISTORY. Hilton Hall is steeped in history and has been lovingly restored to its original glory, with key features showcased such as the Victorian Dome, which is one of just a handful of these structures left in the UK, making it a unique venue.
• CAPACITY. With a marquee able to hold up to 650 guests comfortably, and several suites inside the Halls for ceremonies, welcome drinks or simply to freshen up, Hilton Hall offers complete flexibility for your wedding.
• CAR PARK. Complimentary on-site car parking is available for your guests, making it easier for them to enjoy every second of your wedding day.