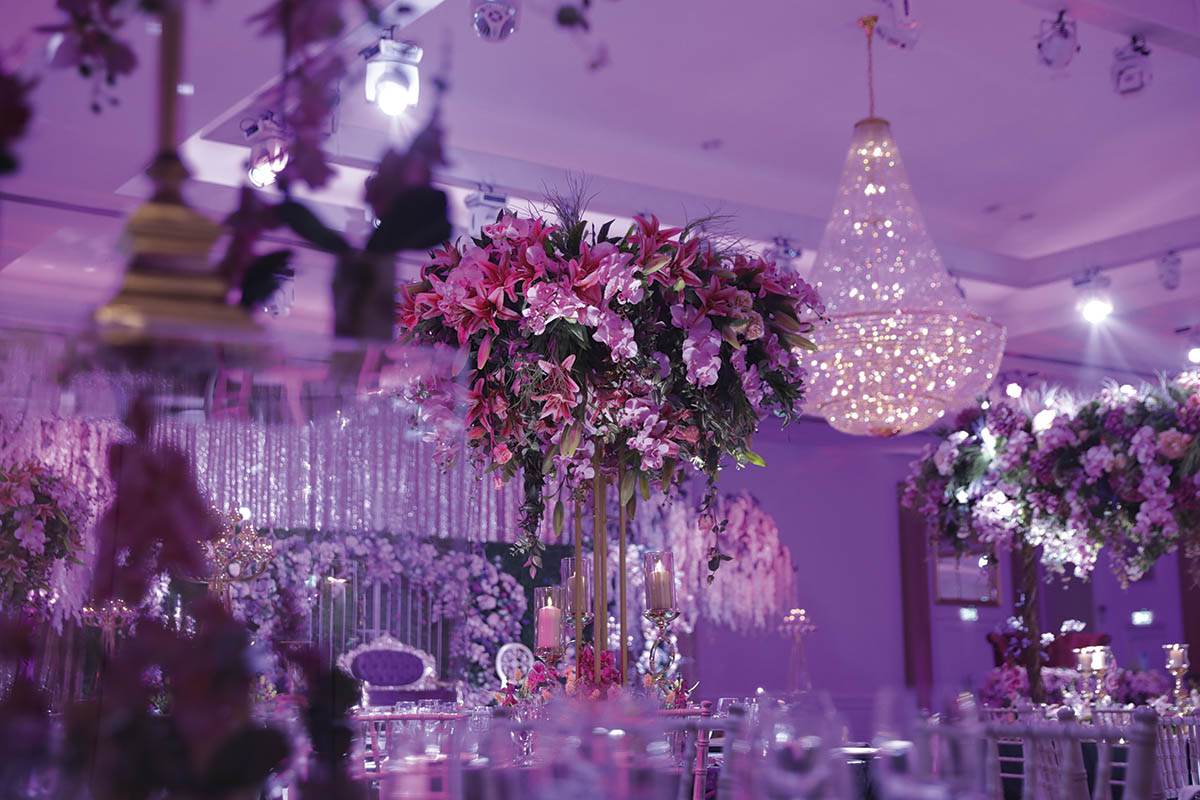 Luxurious, Elegant And Timeless
If you've always dreamed of a magical wedding, Meridian Grand is the perfect choice. Step into this luxurious and majestic venue, and let Meridian Grand's team make your dream come true…
A Truly Relaxing Experience
Meridian Grand is a Luxury Wedding and Events Venue in North London. Whilst planning a wedding can be overwhelming, Meridian Grand's knowledgeable events team help their brides, grooms and families with every step of the way. Meridian Grand includes a complimentary Wedding Planning service with every venue hire.  Their team of friendly Event Planners have managed hundreds of Asian Weddings, and will always be on hand to help, allowing you to sit back, relax, and enjoy your special day.
Best of all, when you choose Meridian Grand, you are able to get your venue, catering and event décor all in one place. Meridian Grand's in-house catering is outstanding, and their sister company, Midnight Garden, provides unique décor and other finishing touches to in house events.
Large Capacity: Meridian Grand can accommodate up to 700 Guests in the Grand Ballroom and up to 400 guests in the Meridian Ballroom. These two Ballrooms can be combined to form the Meridian Grand Ballroom seating the combined capacities.
Incredible in-house Catering: Meridian Grand's team are passionate about event catering. From innovative canapes to traditional dishes with a modern twist, Meridian Grand Catering never fails to deliver both on taste and presentation.
Car Park:
Meridian Grand has complimentary on-site car-parking for over 225 cars.
Luxurious Facilities:
From seven metre ceilings, to Swarovski chandeliers, Meridian Grand has everything you need to make your day sparkle and impress.
Civil, Religious Ceremonies and Prayer Rooms:
Meridian Grand is licensed for Civil Ceremonies in both ballrooms and both suites, allowing you to hold all your special events in one place!
Stress Free One-Stop Shop:
Meridian Grand can provide the full package of venue, catering, décor and event management all together. Event Coordination is complimentary with every venue hire.
VIP Bridal Suites:
Meridian Grand provides private bridal suites with en-suite shower facilities, so the Bride & Groom can relax and get ready peacefully. With lavish interiors, its also the perfect place to take your couple shots before the event starts
Audio-Visual:
The venue has state-of-the-art AV facilities including projection screens and colour changing mood lights to suit your theme, creating a personalised and bespoke setting for your big day.
High Standards:
Meridian Grand has a 5-Star Hygiene rating and all their in-house catering is cooked freshly on site.
Call 020 3700 2727 or visit www.meridiangrand.co.uk to start planning your special day.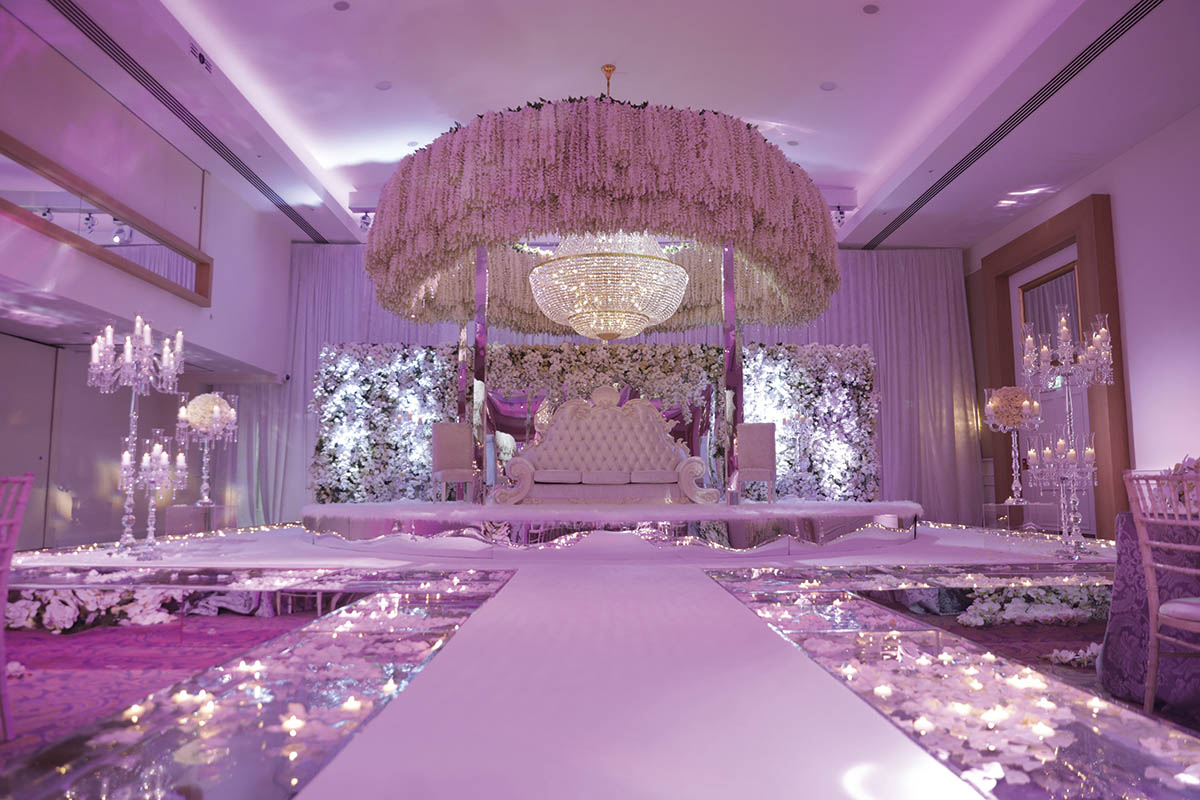 Midnight Garden Décor
Meridian Grand have recently launched their sister company, Midnight Garden Events. Midnight Garden provides unique décor exclusively for clients who hold their wedding at Meridian Grand. They specialise in creating and delivering showstopping décor for memorable occasions by using a variety of designs and styles.
Managing Director of Meridian Grand, Nikkita Mulchandani commented on the inspiration behind Midnight Garden: "'Midnight' is the time the clock strikes when day-to-day life slips away into dreams, and our imagination wakes up. Midnight Garden is a product of our client's dreams, the 'garden' of their imagination, and our seeds of inspiration. Our aspiration is to bring every bride and groom's own 'Midnight Garden' to life by designing and delivering a complete bespoke concept."
Clients of Meridian Grand enjoy the peace of mind knowing that they can receive Venue, Catering and Décor in one place.
Call 020 3700 2728 , or visit www.midnightgardenevents.co.uk