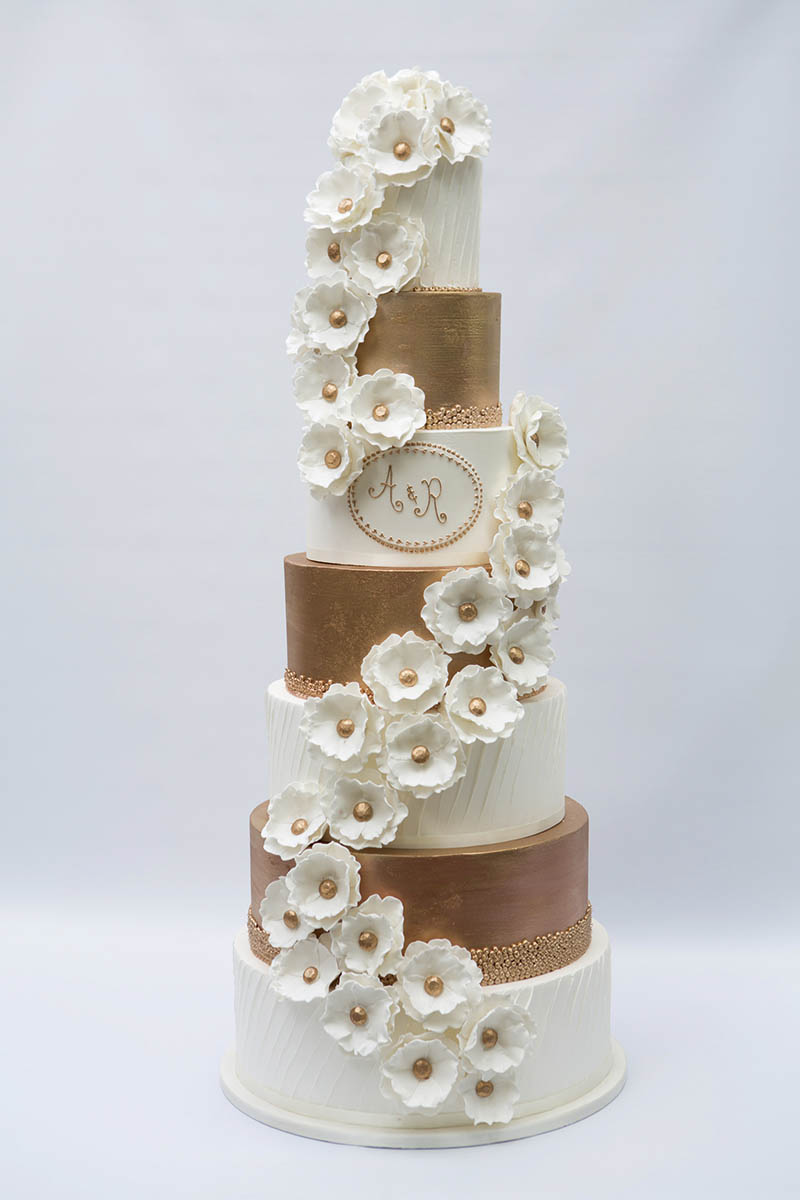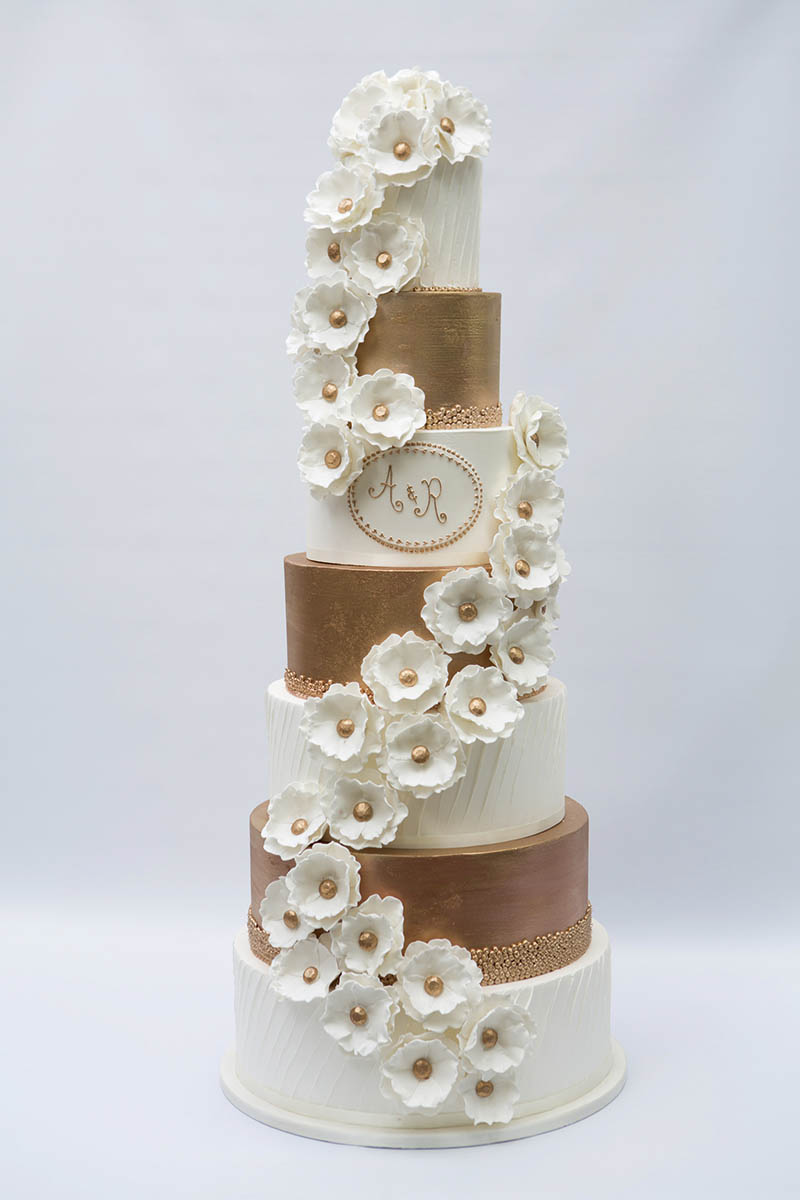 The Art of Flavour
Born to bake
Baking has been a part of who I am for as long as I can remember. I was probably around five years old when I started to develop a real passion for it. Weekends were focused around baking at home and I just loved helping my mother to bake apple pies, tarts and cupcakes for my four older brothers and for my father who had a very sweet tooth.
I feel as if I was destined to bake and after spending four years at Patisserie School, I graduated and started my own cake making business, Ann's Designer Cakes to nurture my ideas and develop my creative flare.
There's something quite magical about the cake making process. Using just a few simple ingredients, one is able to create something quite spectacular. It's not just flour and eggs. It's a mixture of the perfect balance between creativity, patience, knowledge and precision.
After twenty-five years in the cake making industry, Ann's Designer Cakes has evolved into a team that thrives on creative freedom. We believe that baking, just like art, is a productive form of self-expression and communication and we are able to achieve this with our clients. Having the opportunity to meet with our clients and understand them as individuals, gives us the inspiration to design and create the perfect cake to suit both their personalities and their taste buds.
Innovating flavour combinations
Here at Ann's Designer Cakes, we believe that there can be so much more to our wedding cakes than the design of the cake. Many of the recipes we use in our kitchen are ones that my mother and grandmother passed down to me. But wedding cake flavours have long been evolving from the traditional fruit cake or Victoria sponge, and this is an aspect of our cake business that we have been experimenting with and innovating on a whole new level in recent years.
We are passionate when it comes to exploring new ideas and tastes, discovering flavours from all over the world, with just one thing in common- they all taste superb. A lot of research and time is put into experimenting with an array of ingredients to ensure that each one perfectly compliments the other one.
On paper, they might not sound as delicious as they really are, but our clients have been raving out our exotic cake flavours and combinations which are the latest trend we are innovating for 2018. Pumpkin Squash, Blueberry and Champagne, Dulce de Leche are just some of the flavours that are trending with our clients at the moment. Fig and Sesame Honey Drizzle Cake is a personal favourite of mine using the sweet and plump Turkish figs which are seasonally available in the Autumn.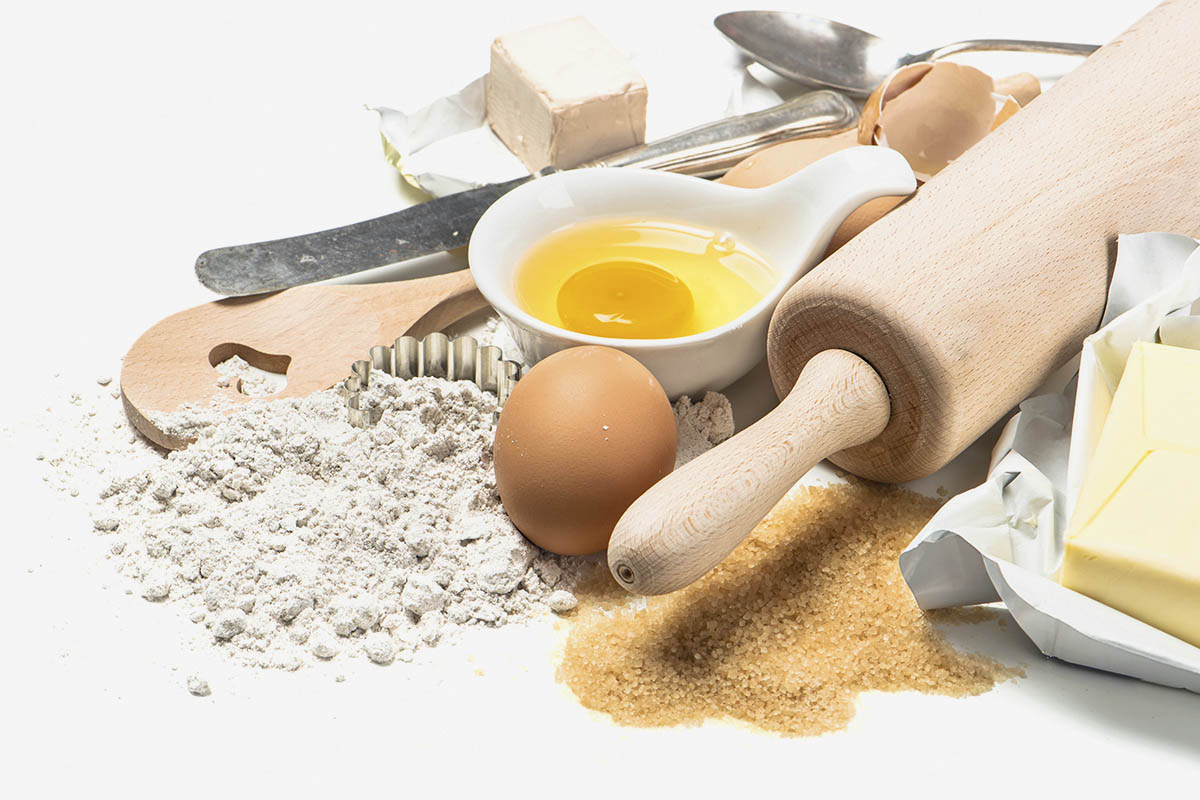 It's all about the flavour
We focus on the bigger picture in all of our baking. Who is the client? Where is it going? When is the cake being eaten? Who is it for? When we create our flavours we focus on both smell and taste and what impact these will have on the senses. Food has both a physical and emotional impact on our senses. It creates memories which in turn has a significant impact on how our clients will remember us and what we created for them one of the most memorable days of their lives.
Finding your perfect flavour
Not only do our cake designs reflect the client's theme and style. We thrive on finding the best cake flavour to suit our clients. We take into account many factors of information and snippets of personality to help our clients choose the perfect flavours that reflect them as a couple perfectly. Using our extensive range of ingredients, we listen to our clients who inspire us to create unique, mouth-watering cake flavours that cover a multitude of taste bud preferences.
From Holistic and Vegan to Egg-Free and Vegetable Cakes for the more specific diet conscious client. For the sweet lover, Toffee, Bubblegum, Pistachio & Honey, Cookies & Cream and Butterscotch. Bailey's Irish Cream or Tiramisu for little kick to your cake. Pineapple, Coconut & Passion fruit or Lush Lemon if a fruit infused filling is what you prefer. More recently we've even been introducing a new range of super healthier options when it comes to our cakes including our Aloe Vera range.
The Aloe Vera flavoured cakes aren't just for the health conscious and the fitness fanatics. We are all aware of the immediate and long-term benefits of taking care of our bodies a little more and the Aloe Vera plant offers an abundance of health benefits. Rich in natural nutrients and fibre, Aloe Vera is a well-known herbal remedy for the skin, but when consumed it provides internal healing, cleansing and repair. So what better way to consume this super plant, than in the form of a cake. Now our clients really can have their cake and eat it guilt free!
The Future of Flavour
We are so excited for to continue to develop our skills when concocting unique and mouth-watering flavours for our clients. Whether your cake is as classically simple or as luxuriously lavish in design, we can guarantee that its filling will be bursting with infinite flavours that you and your wedding guests will be blown away by.
It's all part of the story of the wedding cake and we are so proud to have such an important role in creating this important aspect of our clients special day.
For more information or to book a consultation, contact Ann directly Ann@annsdesignercakes.com