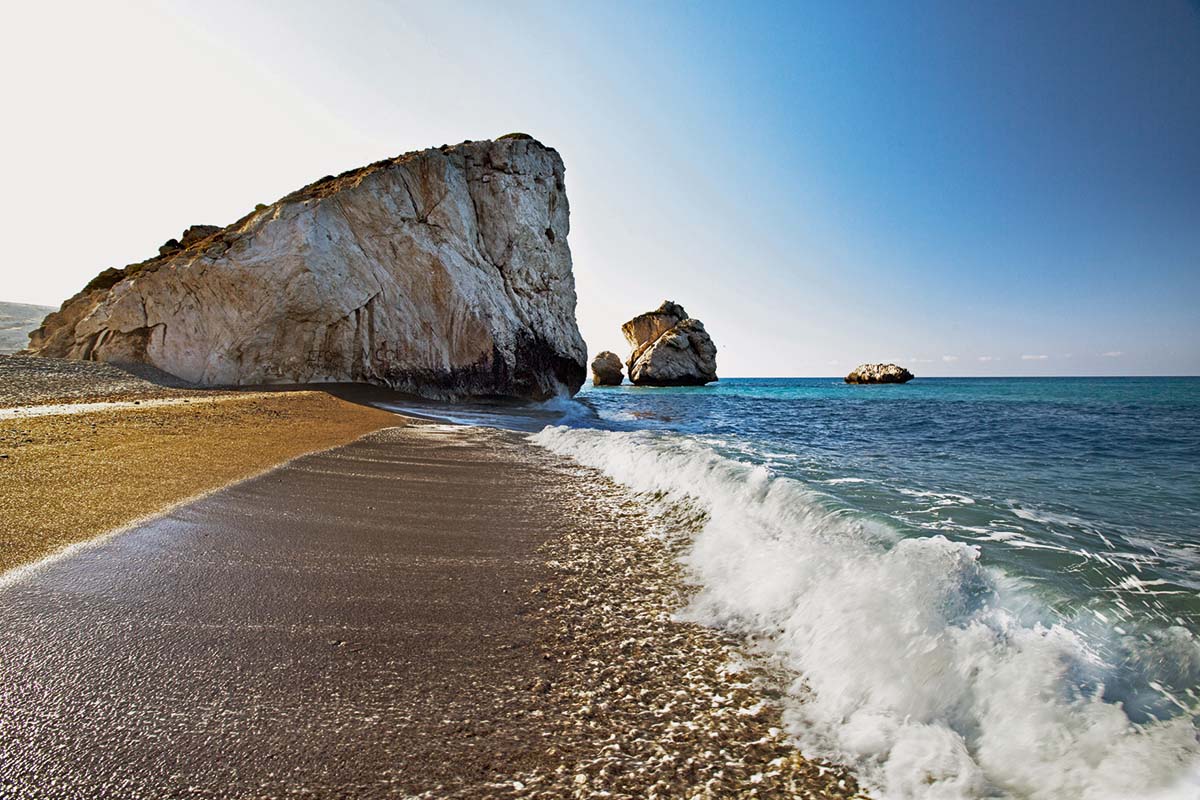 A Couple's Guide To Cyprus
It's the island that gave birth to the Goddess of Love… romance is always in the air in Cyprus, says Momtaz Begum-Hossain
A trip to the Mediterranean is good for the mind, body and soul, but Cyprus offers even more; it has a romantic spirit of its own, that was made for savouring as a twosome. Though it may be on your radar for its legendary nightlife and club scene, Cyprus is also a destination where you can escape the world and hide away in the peacefulness of the hills, get pampered with luxury spa treatments inside beautiful buildings, explore nature together, on foot, by boat or even horseback, immerse yourself in history, culture and fine food, and of course relax by stunning beaches. Got your attention? Here's 10 Cypriot delights to experience for yourself.
1. Venture into the Troodos Mountains
If you visit in spring, head to this picturesque spot characterised by lush  greenery and beautiful blossom-filled almond trees. This is where Cypriots flocks to enjoy woodland barbecues and picnics before the dry summer descends, transforming the landscape.

2. Become a local at Casale Panayiotis
Accommodation with a twist, Casale Panayiotis is a small town in a mountain valley that doubles up as a hotel where the private suits are arranged to feel like individual houses. You'll find yourself wondering down cobbled pathways to reach the restaurant and more importantly to access the spa where you can indulge in a couple's massage.

3. Lounge around in Limmasol
By day this port town attracts day trippers and by night it's a hive of activity as locals and visitors head to the many restaurants and tavernas to feast on fresh seafood, local sausages and regional wines. It would be easy to spend a few days here dining somewhere different each evening. 

4. Ride into the sunset at George's Ranch
George's has a classic Western vibe with stables set against the sandy desert beaches. You'll both be given your own horse and if you're new to riding will be assisted on a stroll around the vicinity which has the most jaw-dropping scenery including one of the best places in Cyprus to watch the sun disappear into the horizon. Book your ride to coincide with sunset and marvel at the pink skies before trotting back to the ranch.

5. Obtain eternal beauty at Aphrodite's Rock
A magical tunnel from the roadside leads you to the natural wonder that is Aphrodite's Rock, the birthplace of the goddess of love and beauty. Cosy up on the beach and marvel at the crystal clear waters and historic rock formations. It's also worth venturing to the street above and looking down on the coast from one of the main viewpoints. If you're feeling brave you could partake in the local legend that claims you'll achieve the gift of eternal beauty if you swim these waters at night.
6. Feast freely
Halloumi is one of the national products of Cyprus so a meal wouldn't be the same without a chunk on your plate. Foodwise lookout for Cypriot meze specialities like octopus, taramasalata and local sausages and for the widest selection of cocktails, head to The Gym in Nicosia.

7. Set sail on a private cruise
Seize the opportunity to savour the sea air on your own private boat trip. Charter your own vessel from the old port in Limmasol which comes complete with a captain and personal mixologist.

8. Scrub up at Hamam Omerye
Instagrammable from every angle Hama Omerye in Nicosia offers a sanctuary from the heat. Enter into a Ottoman-themed palace like setting, where you're greeted with tea and dried fruits. You're then led to a luxury changing cabin filled with lavish soft furnishings before you head into the hammam where you can get scrubbed up by one of the in-house therapists. The dome shaped hammam is beautiful and will be appreciated by architecture lovers.

9. Explore historic monuments
There's no shortage of impressive sites. Add these must-visit monuments and experiences to your itinerary – Tomb of the Kings where you can explore underground tombs and the impressive Kourioun Ancient Theatre which offers remarkable views of the coastline.
10. Live in luxury at The Elysium Hotel
Picture the opulence of a five star hotel in Dubai with a European sensibility and you have The Elysium, the most iconic hotel in Paphos. The interiors, ambience, private beach and grand swimming pools make this the perfect location for a destination wedding, as well as the ultimate setting for a romantic break.