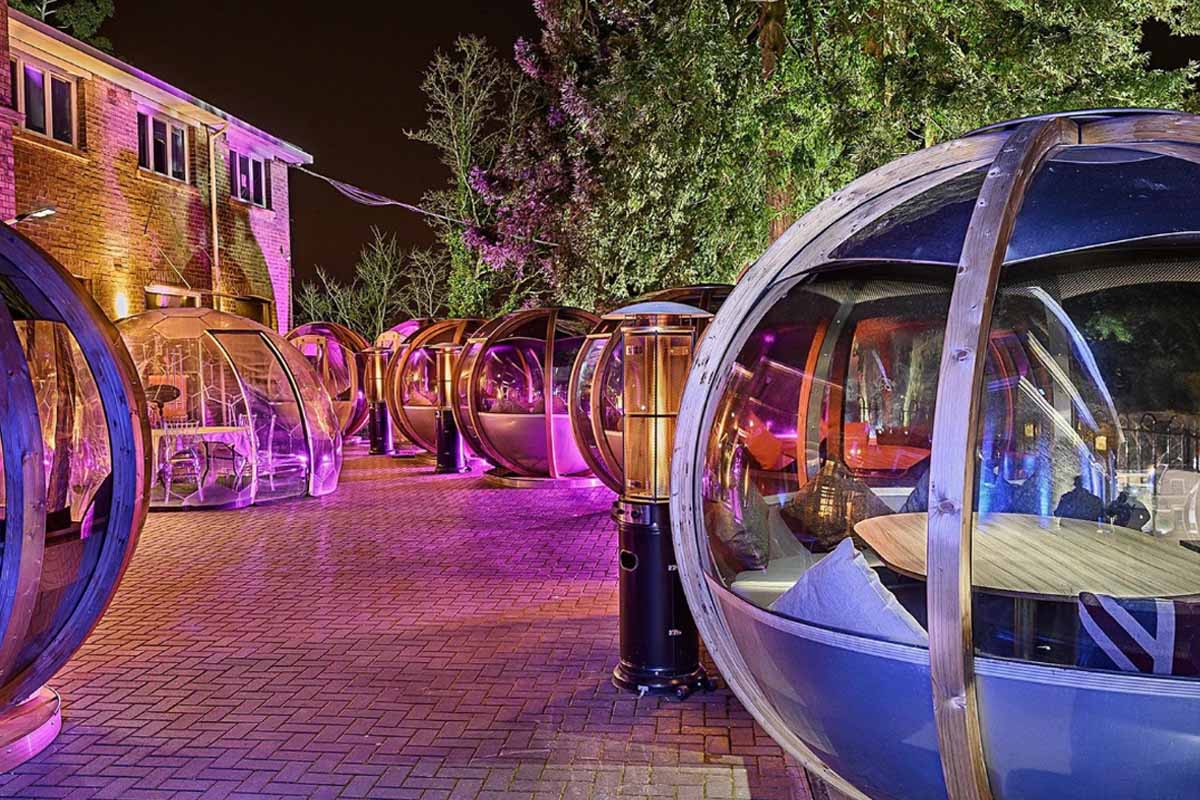 Magic Meets Modern: Ponsbourne Pods
Nestled atop a magical Victorian setting, party in a modern Ponsbourne Pod, overlooking 200 lush acres of historic Hertfordshire and tantalise your taste buds with exquisite fine dining!
In the heart of Hertfordshire, the unmissable historic Ponsbourne Hotel, provides a unique and mesmerising exclusive outdoor dining experience.
Whether it's a girl's night out, a lovely romantic date or an anniversary, Ponsbourne Pods and Domes allow you to enjoy the finest of Indian Cuisine dancing across your taste buds in a unique, exquisite setting for an experience like no other!
Catered with excellent service and exquisite delights, underpinned by fantastic decor and stunning interior design, the combination of service, decor and cuisine will amount to an exceptionally Instagram-worthy night out!
Services include:
Find out more!
Our upcoming Asiana Wedding Fair on Saturday 25th September is being held at the stunning Ponsbourne Hotel where you can get a VIP venue tour and visit the wedding exhibition. Be sure to book your tickets on our website under Asiana Events.