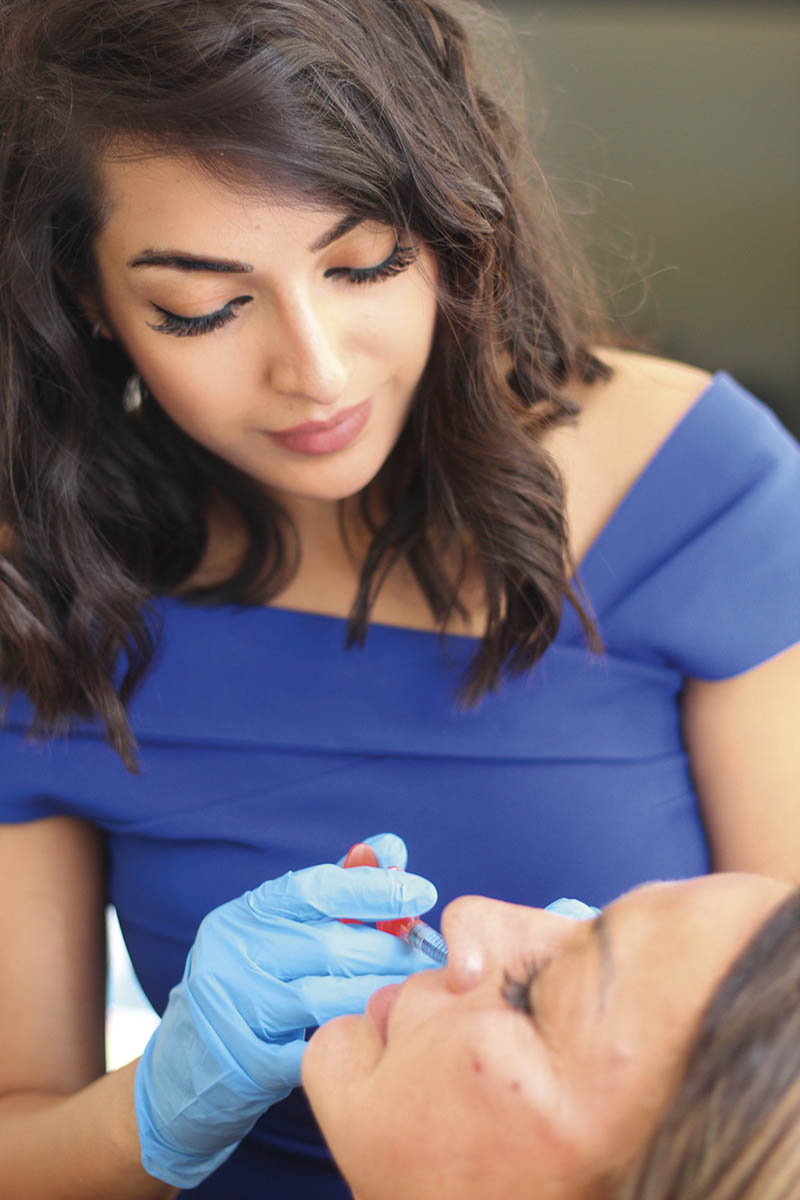 For a serious pre-wedding transformation, meet the doctors you can trust…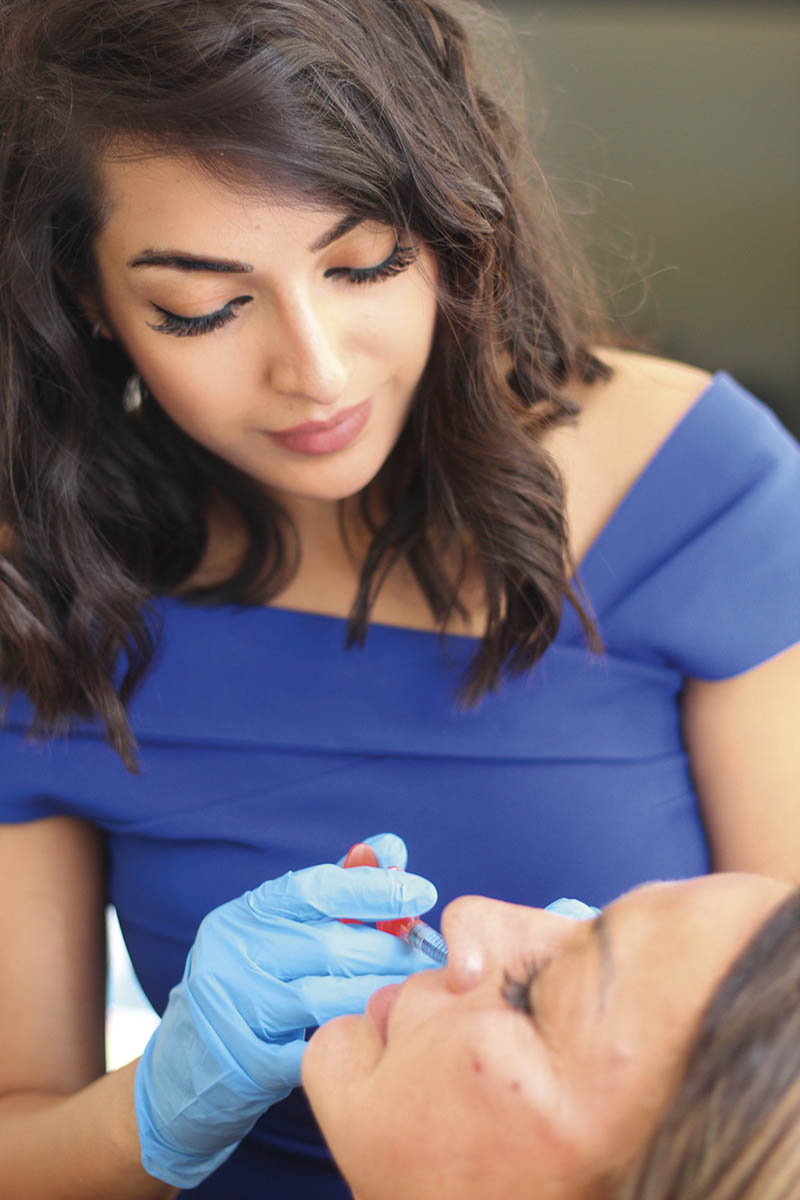 For a serious pre-wedding transformation, meet the doctors you can trust…
You want to look perfect on your big day, that goes without saying. And what better time to get the look of your dreams than before you say your I dos. Specialising in the natural look, the celebrity doctors at Trikwan Aesthetics are specialists in a range of treatments including anti-wrinkle injections, dermal fillers and skincare.
Dr Zoya Diwan told us, "being a recent bride myself, I really love seeing prospective brides in clinic where we can give them that bridal glow before their big day. We would always advise that they come in for a consultation latest 6 weeks before the wedding".
So from touch-ups to nose jobs, here are their most popular bridal treatments:
Total Eye Rejuvenation
Add some sparkle to your big day with this breakthrough treatment. While dark sunken eyes are often a genetic Asian trait for people of all ages, dehydration, lack of sleep and tiredness can add to these circles as well.
With no downtime or pain, this popular treatment really brightens and revitalises the eyes, focusing on improving the deep sunken grooves, brightening the darkness and improving the fine lines with a combination of fillers, antioxidants and prescription-strength brightening serums.
Dr Sanjay Trikha notes "interestingly, a huge number of men are beginning to get this treatment done, including myself!"
The Trikwan No Knife Nose Job
Non-surgical rhinoplasties have really grown in popularity over the last year and can be subtle or dramatic, depending on your desired goals. This treatment can do a number of wonders such as remove that annoying hump, smoothen out indents, lift drooping nose tips and straighten the bridge of the nose.
A highly skilled treatment to master, the doctors can perform it in a matter of minutes, and there will be virtually no downtime for you either. Dr Zoya Diwan says, "there has been a reduction of over 40% in surgical nose jobs in the last few years, and this is largely due to the amazing results seen by non-surgical nose jobs. Within minutes we have patients crying tears of joy who were either too scared or couldn't afford to go under the knife".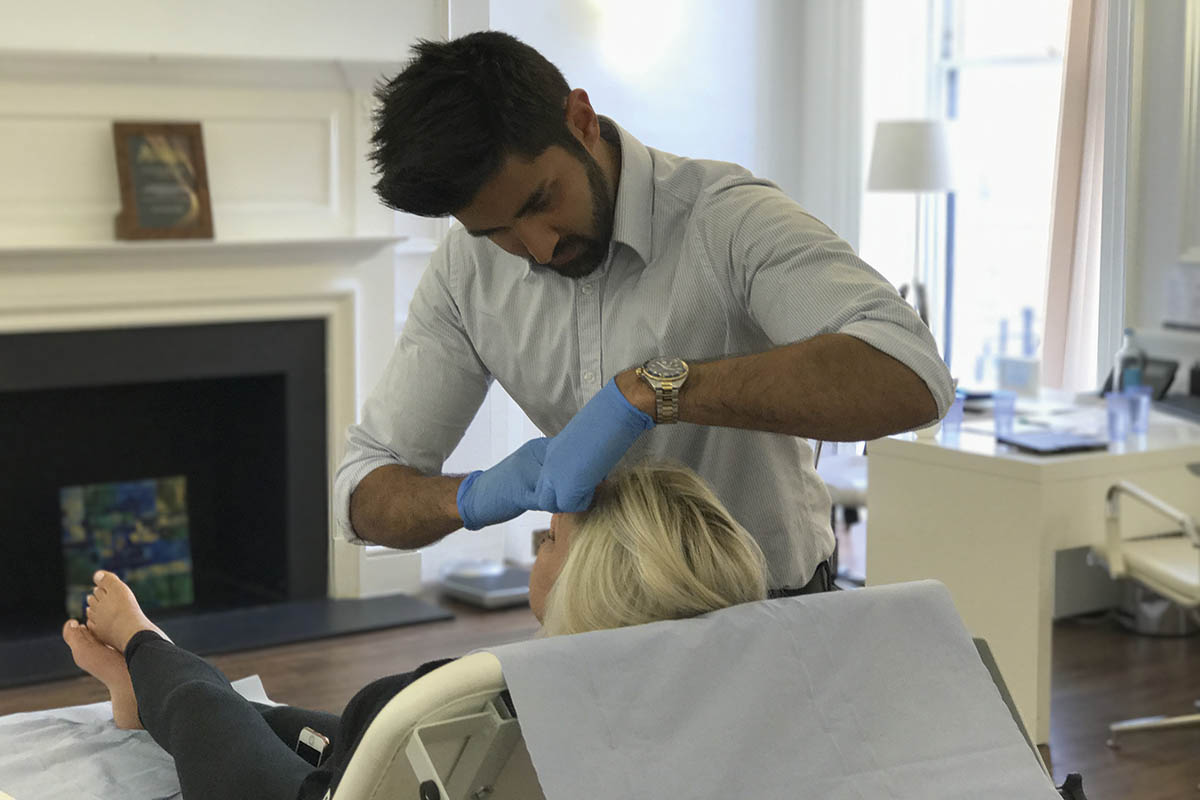 The Trikwan Skin Transformation
As Medical Doctors, the Trikwan duo are able to offer a range of medically prescribed skin treatments that are far more transformational than your average over-the-counter cream. They focus on the patient's needs and are able to really improve pigmentation, acne and scarring.
Signature Trikwan Cupid's Bow Lip Filler
The amount of lip filler treatments out there is mind-boggling, and Dr Trikha and Dr Diwan have been pivotal in the aesthetic industry for changing the trend from big "Kylie Jenner" lips to the more natural, subtle lip enhancement. Using signature techniques, the doctors focus on shape and proportions rather than copious amounts of volume to give a natural result.
Mummy's non-surgical facelift
As we get older, we lose volume in our faces, leading to the appearance of jowling and the classic 'my face feels like it is sagging'. The doctors have developed a treatment using a combination of fillers and anti-wrinkle injections to lift certain areas of the face, restore lost volume and take ten years off your look. Dr Sanjay Trikha notes "this is not a treatment to change the face, it specifically targets areas of the face to get restoration of volume and lift the lower face".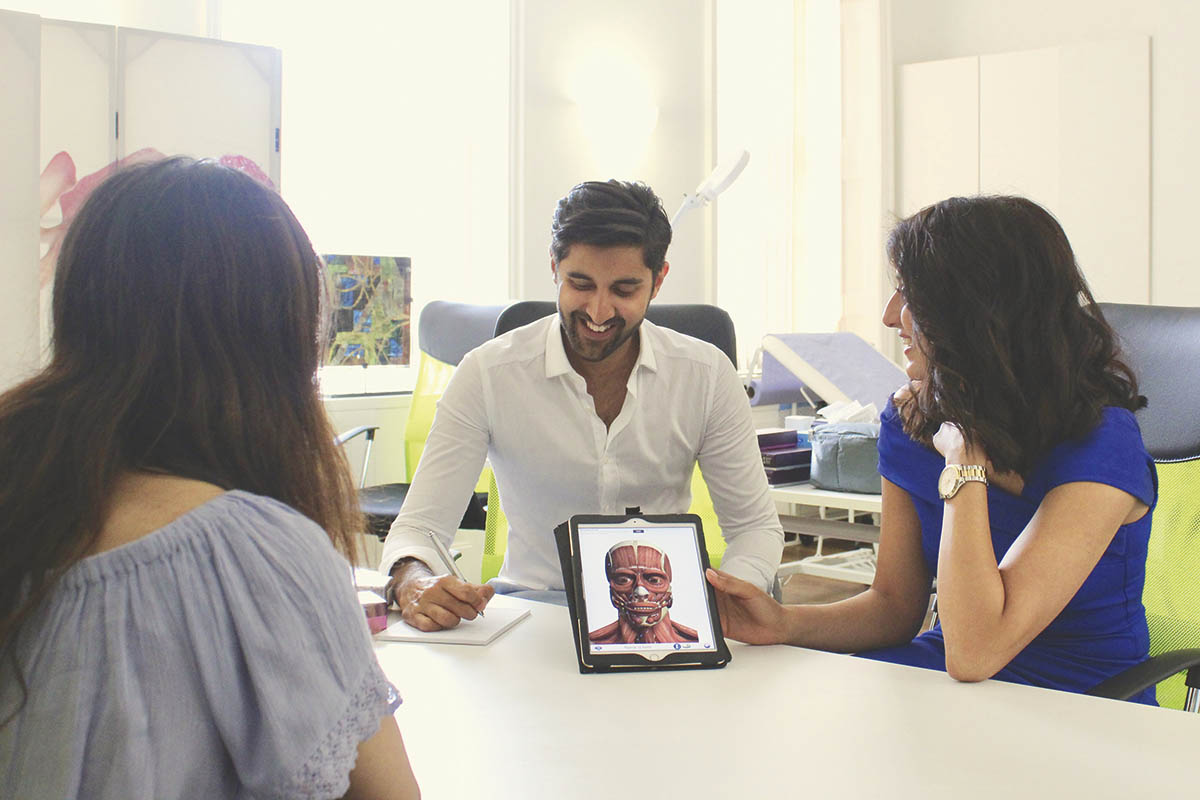 Patient review
"My mother and I both attended TRIKWAN to see Dr Zoya and Dr Sanjay for Botox ® and correctional lip filler. Being first timers, we were nervous about the procedure however the whole team made us feel very comfortable. The whole experience was very enjoyable and I'm glad I found them!"
Asmaa
As seen in the press
As leaders in the industry, the doctors have received press in the form of Vogue and Vanity Fair magazine to name a few. Dr Sanjay Trikha notes: "as trainers who have trained hundreds of doctors over the last few years in aesthetics, we need to always be at the forefront of safety and quality".
Trikwan Aesthetics
t: 07305 058 349
info@trikwan.com
www.trikwan.com